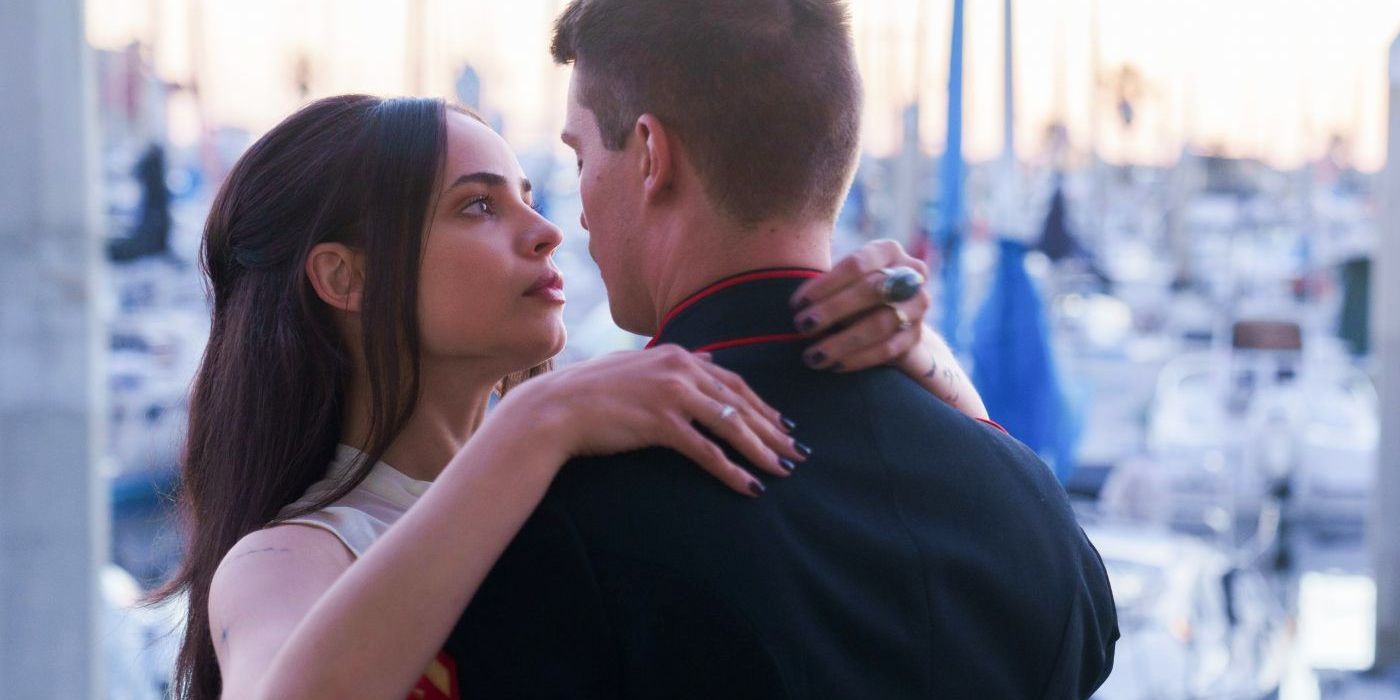 WARNING: Spoilers for Purple Hearts ahead!
Netflix's new romance Purple Hearts originally had a darker ending. Directed by Elizabeth Allen Rosenbaum, the movie centers around two young people, Cassie (Sofia Carson) and Luke (Nicholas Galitzine), who decide to get married. The twist, however, is that Cassie and Luke's marriage stems not from love, but from their mutual desire for the military benefits that come along with marriage. Over the course of Purple Hearts, the two grow to love each other after Luke is injured in combat, forcing them into a much more intimate position in their relationship.
Towards the end of the film, the sanctity of their love is threatened when someone outs them for the insincere motivation behind their wedding. When put on trial, Luke ends up pleading guilty to the illegal marriage, serving a six-month sentence in prison and facing a dishonorable discharge. The film does not end there, however, as its final moments depict an emotional reunion and a sweet post-credits scene that makes it clear Cassie and Luke are now in a real marriage full of love instead of a merely practical one.
Related: Purple Hearts Ending Explained (In Detail)
Surprisingly, in an interview with Remezcla, Carson says that this happy ending was not always the plan for Purple Hearts. Check out her full comment about how the film's conclusion changed below:
We had finished the movie with the ending of Luke being taken to prison and Cassie waiting for him at the gate, hoping he comes back home. [Netflix execs felt it was] important that audiences got to see Cassie and Luke again.

It was so cathartic and so beautiful to see them together because you really fell in love with them. And it's such a beautiful feeling to see the happy ending that they've never had.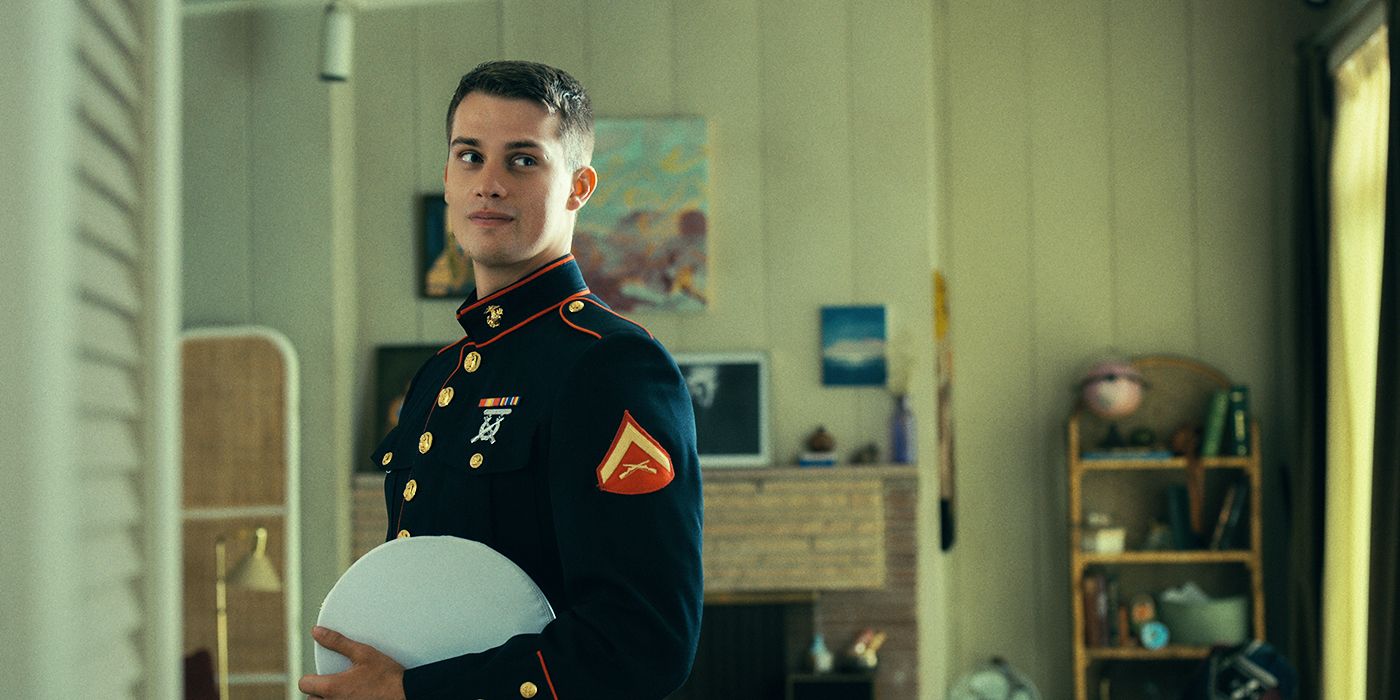 The ending chosen is certainly a much more romantic culmination of this story than the alternative. While many viewers looking for an uplifting thing to watch may gravitate towards Purple Hearts for that reason, the sweeter ending may play into existing criticisms of the film. Recently, Purple Hearts came under fire online from real-life military spouses who did not feel that the movie accurately reflected their significantly less glamorous experiences. Though the criticism was not focused on the film's ending, it could certainly be a contributing factor to the claim that Purple Hearts sugarcoats the harsh reality of military marriages.
Might their response have differed should Purple Hearts have come to a harsher conclusion? Perhaps so, though other scenes, such as Cassie and Luke's romantic goodbye before his deployment, have also been criticized by those in the military community. As Purple Hearts continues streaming on Netflix and gains larger viewership numbers, the response to the film will likely evolve. With the ending change in consideration, even those who have already seen Purple Hearts may feel differently about the movie now.
More: Purple Hearts Cast & Character Guide
Source: Remezcla
from ScreenRant - Feed