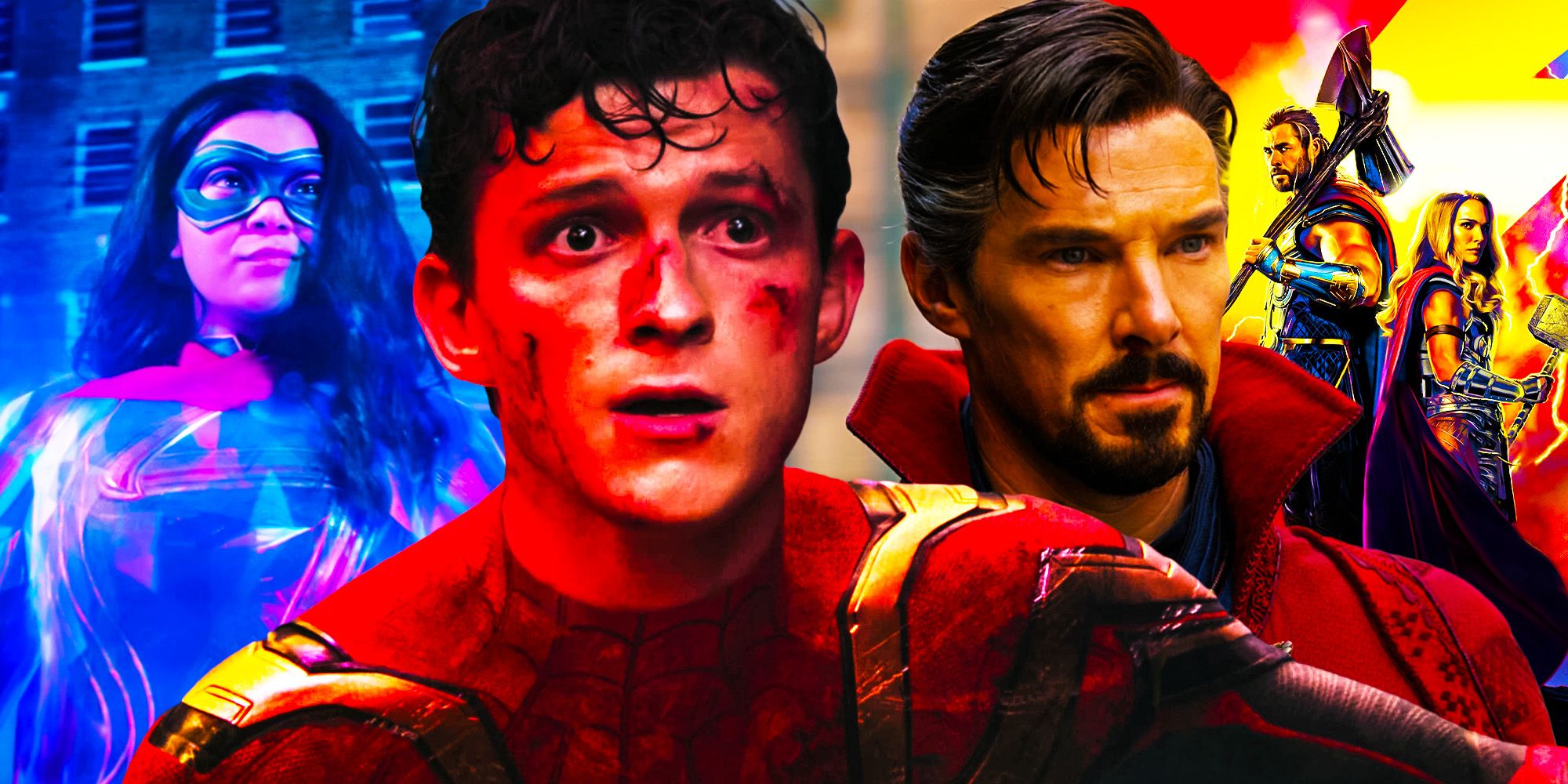 Here is our complete ranking of every Marvel Cinematic Universe Phase 4 movie and TV show released. Avengers: Endgame effectively ended the Infinity Saga and Phase 3 in 2019, as Spider-Man: Far From Home served as the epilogue to this story while also setting up a bit of what would come next. The deaths of Iron Man and Black Widow, as well as Captain America growing old, forced Marvel Studios to push its focus in new directions for Phase 4.
MCU Phase 4 has not been the smoothest for Marvel Studios. The expansion to Disney+ with original MCU shows significantly increased their output on a yearly basis and brought challenges as the movie studio learned what it took to make programming for the small screen. The Phase 4 movies have also been a bit more divisive than Marvel's track record in recent years, resulting in more conversations about superhero movie fatigue. Of course, the MCU was also challenged in various ways due to COVID-19, as the pandemic forced them to push back most of Phase 4 on several occasions and figure out how to make the next MCU movies and shows under various restrictions.
Related: Phase 4 Movies Ruined The MCU's First Real Multiverse Story
There are plenty of bright spots and exciting developments in the MCU Phase 4 movies and TV shows, though. New characters like Yelena Belova (Florence Pugh), Shang-Chi (Simu Liu), and Kate Bishop (Hailee Steinfeld) are just a few of the fan-favorite additions. Meanwhile, established heroes like Scarlet Witch (Elizabeth Olsen), Sam Wilson (Anthony Mackie), and Jane Foster (Natalie Portman) received more prominent roles. With Marvel Studios confirming Black Panther: Wakanda Forever ends Phase 4 in 2022, the beginning of the Multiverse Saga will include 15 projects - seven movies and eight shows - in total. Here is every MCU Phase 4 movie and TV show ranked worst to best.
Marvel Studios ventured into the world of animation for the first time in Phase 4 with What If...? The series was touted as a multiverse anthology series that would give long-time admirers of the MCU a chance to see alternate ways the universe could have unfolded. This included episodes about Peggy Carter becoming a super soldier, T'Challa becoming Star-Lord, and Marvel Zombies. It all culminated with a crossover finale featuring an Infinity Stones-powered Ultron. Despite featuring some fun scenarios and playing a role in setting up some big multiverse concepts, What If...? season 1 was quite a mixed bag overall. Some of the issues include less-than-convincing voice-over performances and underwhelming stories. The show was still a success, as evidenced by seasons 2 and 3 already being announced, but What If's inconsistency makes it an afterthought among other MCU Phase 4 movies and shows.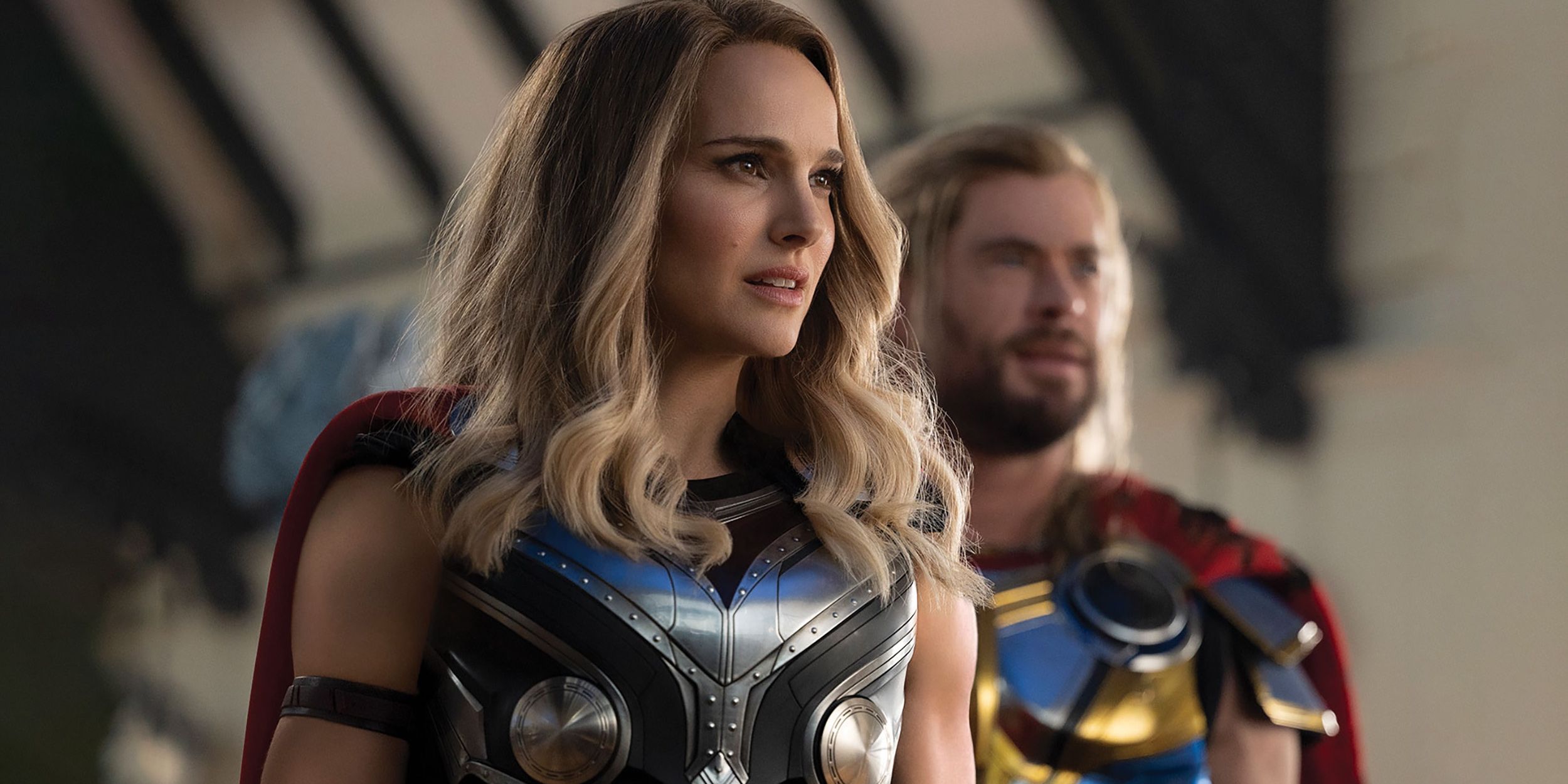 The success of Thor: Ragnarok under director Taika Waititi's comedic vision made Thor: Love and Thunder among the most anticipated 2022 movies. However, the movie largely failed to live up to its predecessor, as Waititi's humor is more miss than hit this time, and the story is even more meandering. Chris Hemsworth's return as Thor Odinson was enjoyable for stretches, as the MCU veteran is still a great god of thunder, and Waititi nails the action. Thor: Love and Thunder does feature the welcomed return of Jane Foster and her transformation into Mighty Thor, but the movie does not give her enough screentime to fully flesh out her story. Similarly, Gorr the God Butcher has a surprisingly small role for being the main villain. Christian Bale's performance is quite fun, which makes it all the more disappointing that he is not featured more and gets little opportunity for any actual god butchering.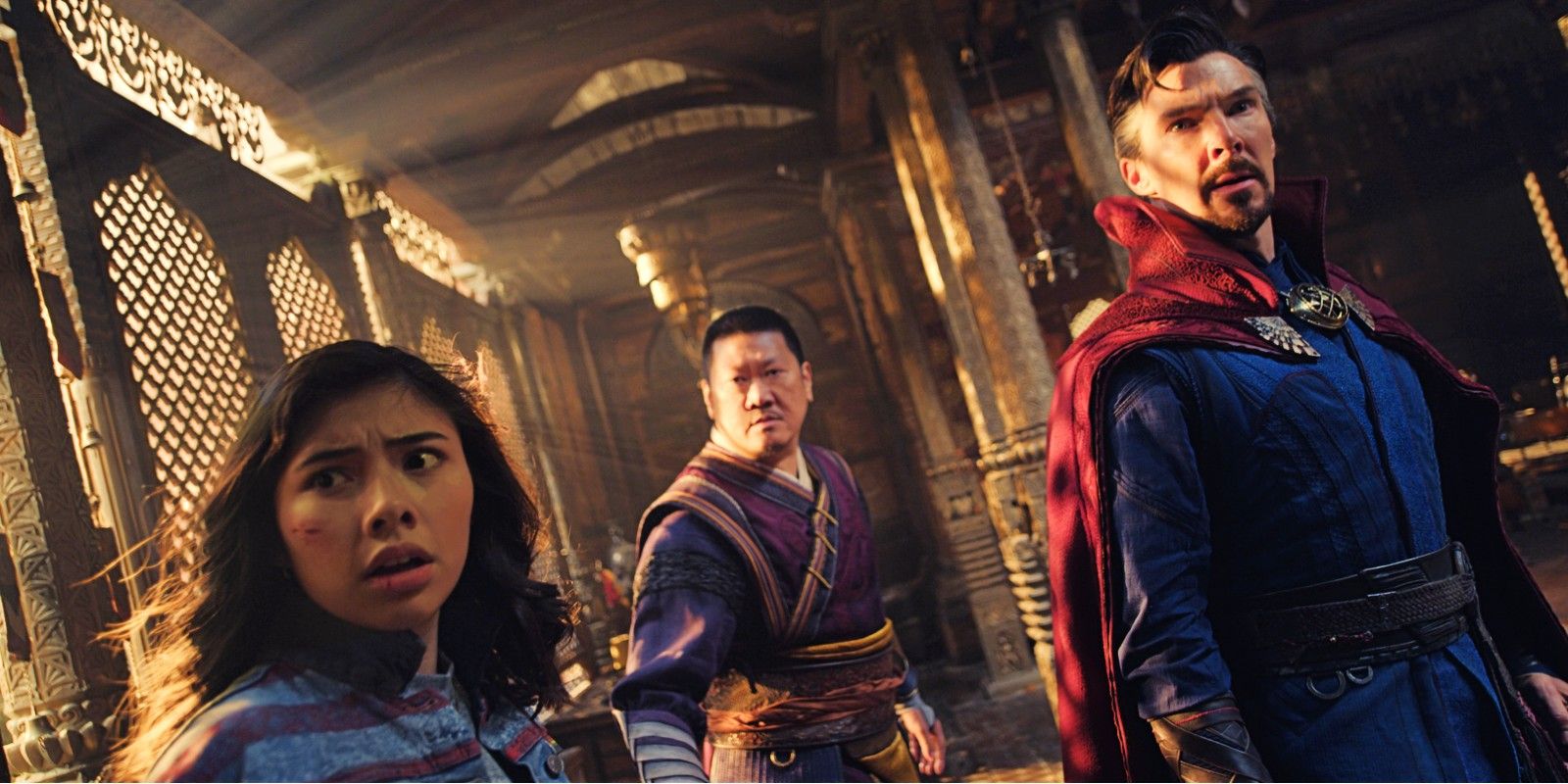 Six years after Benedict Cumberbatch's first solo film, Doctor Strange in the Multiverse of Madness arrived with plenty of hype. The departure of director Scott Derrickson opened the door for Sam Raimi to return to the superhero genre and give the Doctor Strange sequel some horror vibes. He delivered in that regard thanks to Scarlet Witch being the villain, as she is the focus of plenty of creepy scenes that stand out as a fun break from the usual MCU tone. Elizabeth Olsen also gave one of the best MCU villain performances in Doctor Strange 2. However, the movie's handling of her after WandaVision is quite messy, as her grief and desire to find her children are villainized without any further build-up to those decisions. There is some fun to be had here, as America Chavez (Xochitl Gomez) is a great new addition to Phase 4. But the movie does not have a big arc for Doctor Strange and largely fails to capitalize on the multiverse potential other than its Illuminati team. Instead of Doctor Strange in the Multiverse of Madness being the movie that impacts everything that will come next, it feels much more like the setup for Avengers: Secret Wars.
Related: Where Does Doctor Strange Fit In The Rest Of MCU's Multiverse Saga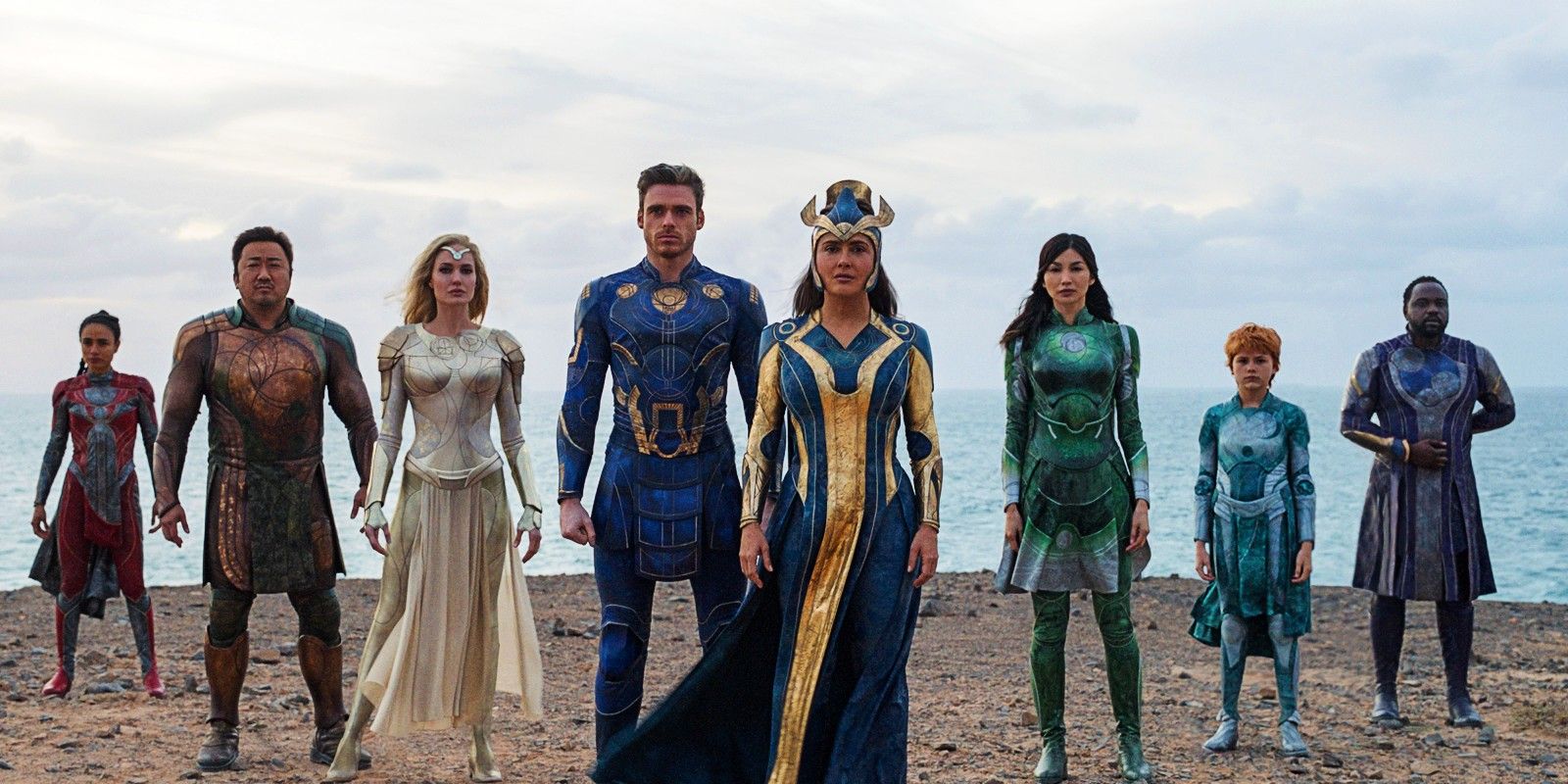 Eternals is arguably one of the most unique projects among Marvel's Phase 4 movies and TV shows. An epic story about humanity told over 7,000 years and through the eyes of genetically superior beings, director Chloé Zhao brought style to the MCU machine. The use of practical sets and locations helps make Eternals look different from many of the other MCU movies, even as it sometimes struggles with working in the larger scope. At its core, Eternals focuses on the love story of Sersi (Gemma Chan) and Ikaris (Richard Madden) and how their very different views on humanity lead them to be on opposite sides of the Celestials' ultimate mission. That romance might not be as effective as needed, but it still works. Meanwhile, Kingo (Kumail Nanjiani), Makkari (Lauren Ridloff), and Druig (Barry Keoghan) are among the stand-out characters introduced. Eternals is far from perfect, but it knows what it is, which is something other Phase 4 movies struggled with.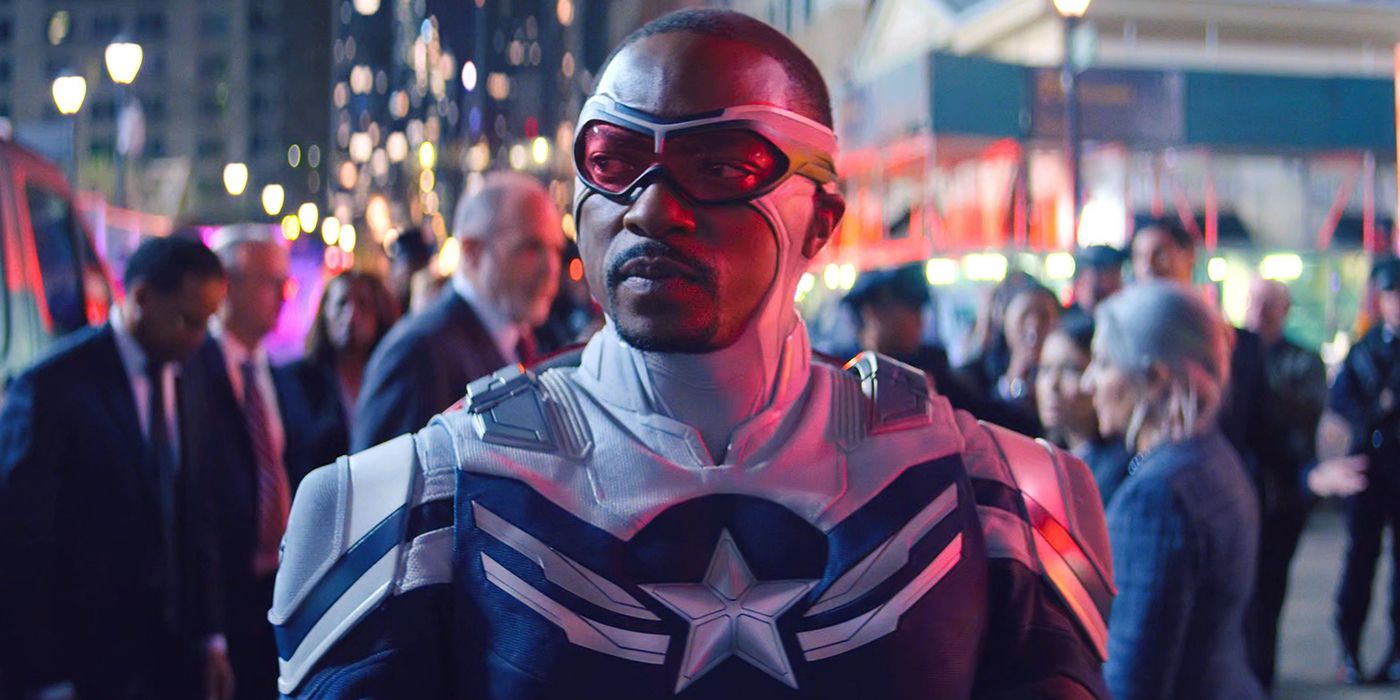 The end of Avengers: Endgame told audiences that Sam Wilson would be the MCU's next Captain America, and The Falcon and the Winter Soldier is where viewers got to see that journey. Through that prism, the show effectively shows why Sam initially rejects the shield before learning more about the past and ultimately becoming Captain America. The chemistry between Mackie and Sebastian Stan's Bucky Barnes is a highlight, with Bucky's story about reconciling with his past as Winter Soldier becoming quite heartbreaking. The Falcon and the Winter Soldier also shined through Isaiah Bradley's story and explores the treatment of Black men in America. The show might have stumbled a bit with its attempted U.S. Agent redemption, and the Power Broker twist for Sharon Carter dragged out far too long. But, the show also gave audiences the unforgettable moment of Baron Zemo dancing and Sam Wilson wearing the Captain America suit. Mix in some solid action and seeing Sam and Bucky's everyday lives, and The Falcon and the Winter Soldier is better than it often is regarded - even if the Flag Smashers villain plot underwhelmed.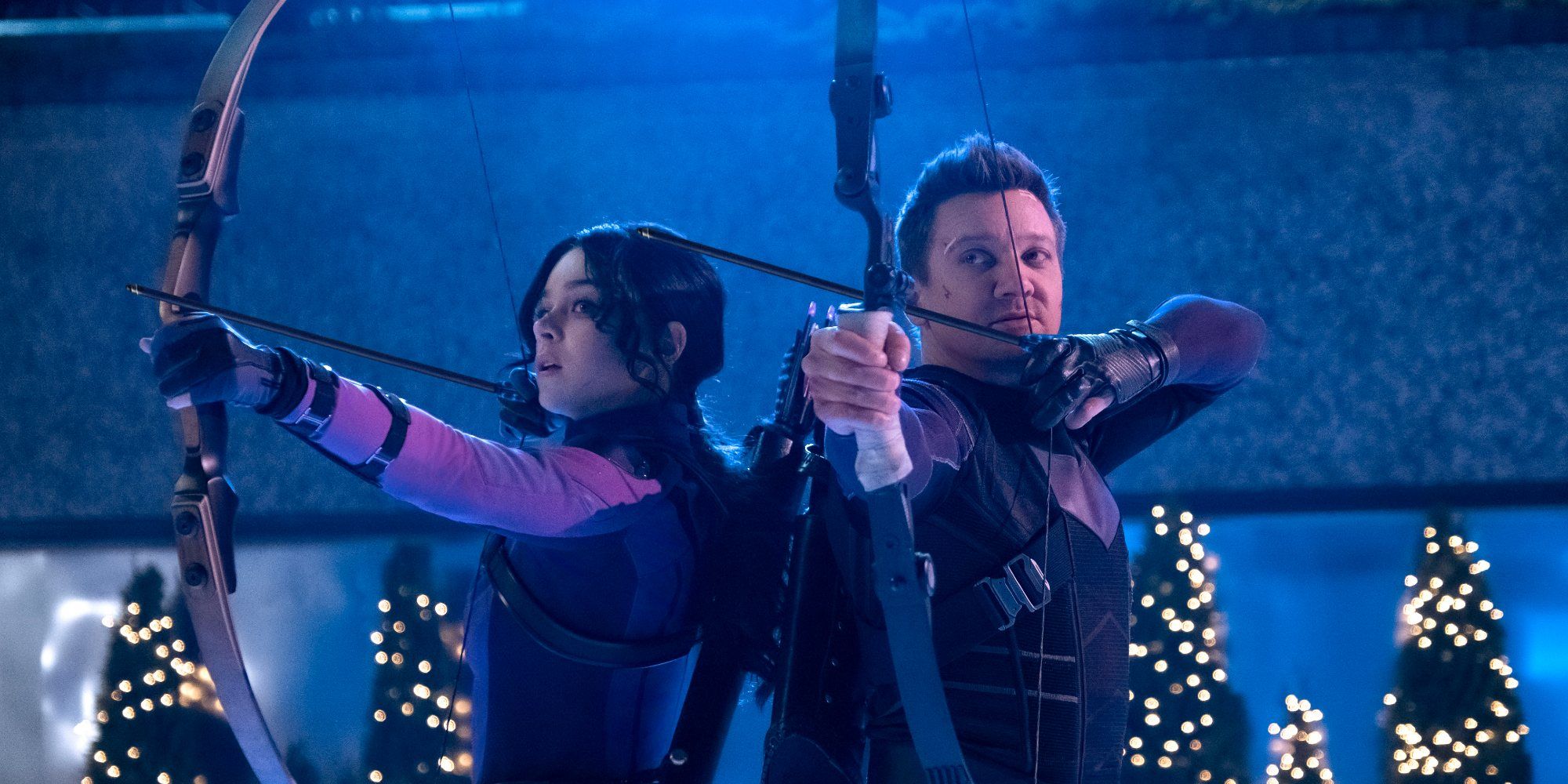 Next up for the MCU Phase 4 movie and TV show rankings is Hawkeye. Jeremy Renner finally got a chance to lead a Marvel project thanks to Disney+, and the sharpshooter proved Hawkeye is not the worst Avenger in the process. A Christmas-set story revolving around Barton's desire to be with his family and the conflict of his past as Ronin re-emerging pave the way for Kate Bishop's introduction. Renner and Steinfeld have a wonderful dynamic on screen as mentor and mentee. Hawkeye is quite clearly a project meant to pass the Hawkeye baton - or arrow in this case - to signal Kate's place as the future of the mantle. Drawing heavy inspiration from Matt Fraction and David Aja's comic run, the series' street-level story kept everything feeling realistic. The villain story for Kate's mom was mostly underwhelming due to a lack of focus, even with the grand reveal of Vincent D'Onofrio's Kingpin return. Hawkeye is certainly low-stakes in the grand scheme of Phase 4, but that is part of what makes it shine so bright. Yelena Belova's return was a blast and provided some closure for Black Widow's death too.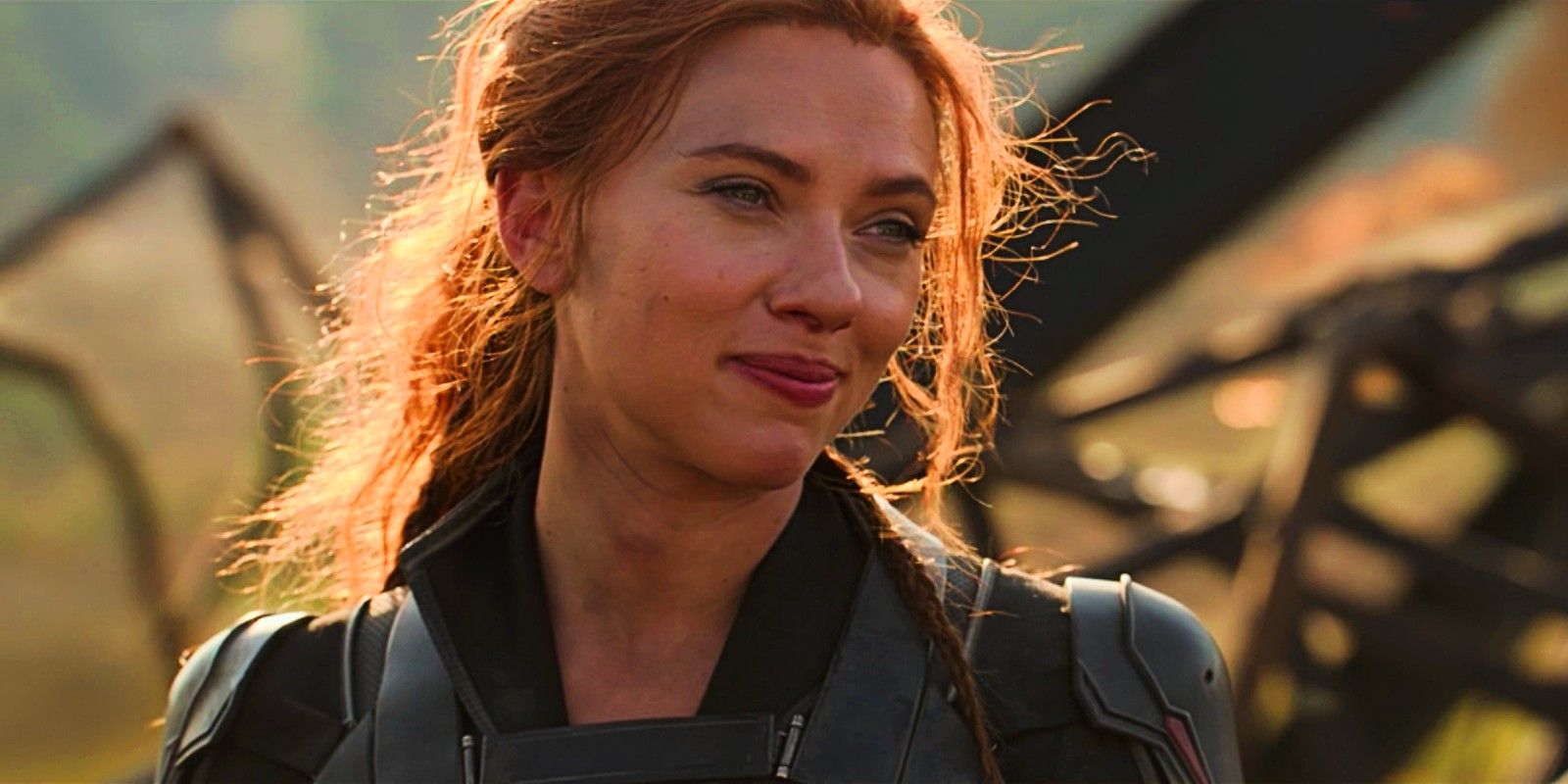 Speaking of Black Widow, Scarlett Johansson's long-awaited solo movie comes next in the MCU Phase 4 ranking. Due to her death in Avengers: Endgame, Black Widow had to be a prequel. Marvel settled on it taking place during Captain America: Civil War while Natasha Romanoff is on the run to defy the Sokovia Accords. At its heart, Black Widow is a family drama and a spy espionage thriller connected to past trauma. Johansson gives her best MCU performance in the Phase 4 solo film, proving that she should have been given this opportunity many years before. The debuts of Yelena Belova and Red Guardian immediately made Florence Pugh and David Harbour's characters fan-favorites, as both brought a fun energy to Black Widow. The movie certainly has some faults, namely its use of Taskmaster and not fully exploring the Red Room. Its larger connections to the shared universe - like revealing what happened in Budapest - allowed the movie to fill in some gaps too.
Related: Every Marvel End-Credits Scene Explained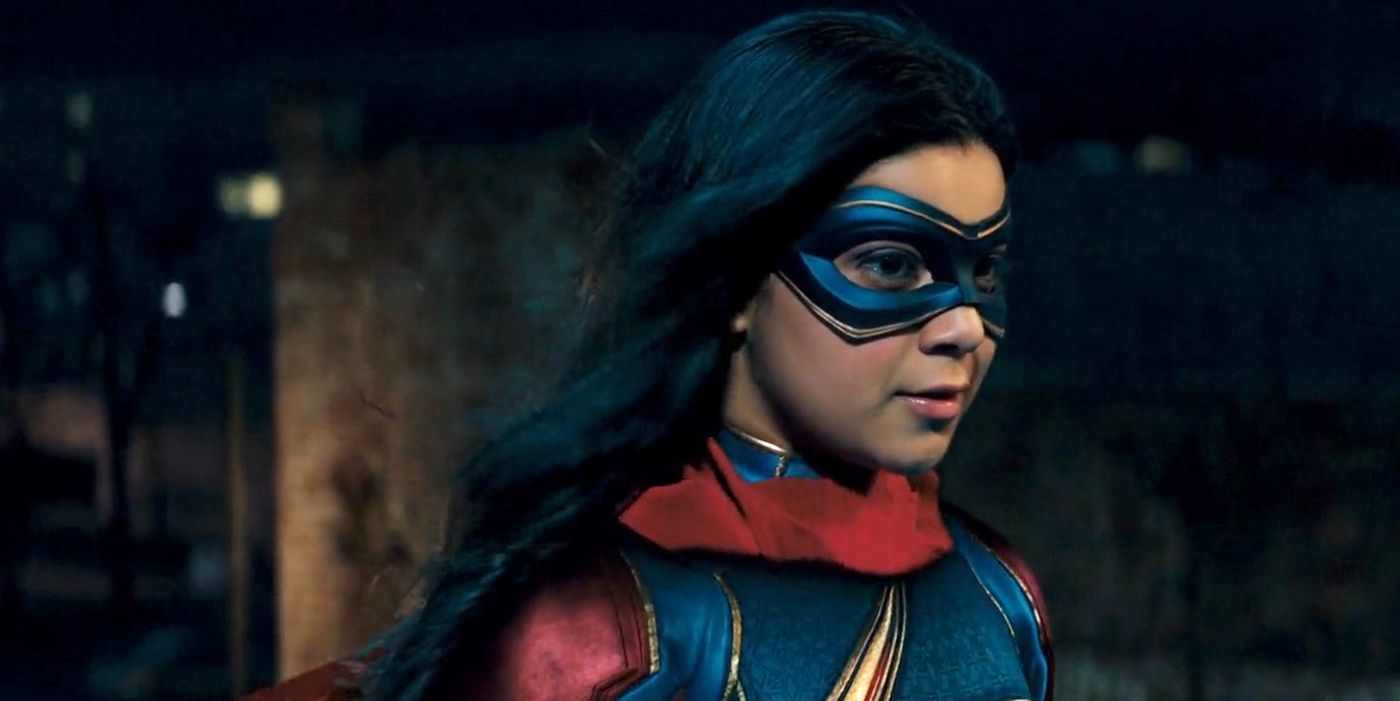 One of the most delightful entries of any MCU Phase 4 movie or show, Ms. Marvel proved every doubter wrong by the show's conclusion. Debate raged pre-release about Marvel changing Kamala Khan's powers and seemingly eliminating her Inhumans connection. However, Ms. Marvel proved that these changes worked well based on the story it told. The series shines a spotlight on the Pakistani-American superhero played wonderfully by Iman Vellani, who brought Marvel's first Muslim hero to life in live-action. Ms. Marvel never shied away from incorporating Pakistani culture, Muslim traditions, and historical events like the Partition. The show was better for it, as Kamala Khan was fully realized as a character from the first time audiences saw her. Her journey of mastering her powers and believing that a brown girl from Jersey City can be a hero is touching and relatable to all. Ms. Marvel's villain story with the Clandestines and Damage Control dragged down the show at points, but that still could not stop Kamala Khan from becoming one of MCU Phase 4's best new characters.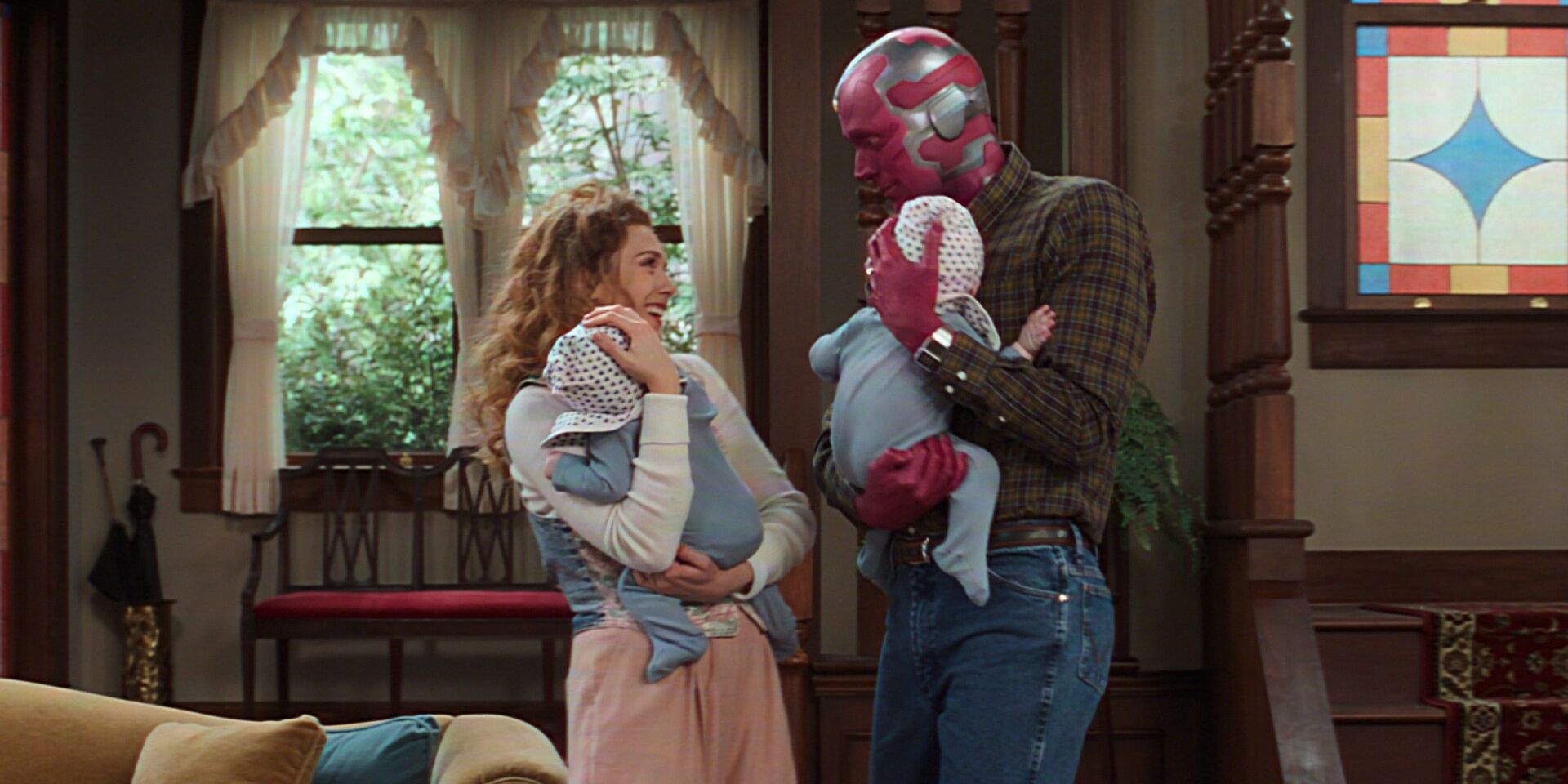 As the first MCU Phase 4 project and MCU Disney+ TV show overall, WandaVision will always hold a special place in the hearts of many viewers. Its debut in early 2021 ended the longest drought MCU content audiences have ever experienced. Thanks to the episodic release and overall mystery surrounding Scarlet Witch and Vision's sitcom-inspired story, WandaVision dominated social media through the pandemic. It was a fun time for those obsessed with the MCU, as the show gave way to some crazy theories ranging from Reed Richards to Mephisto. While those did not come true and led to some disappointment from select viewers, WandaVision still stands tall in Phase 4 as a deep exploration of Wanda Maximoff's grief. Olsen's performance across the sitcom decades is phenomenal, as is Paul Bettany's. Kathryn Hahn shines as the witch Agatha Harkness, while there was an even greater appreciation for Monica Rambeau, Darcy Lewis, and Jimmy Woo after the show too. Sure, SWORD's villainous role was not the most developed, and some loose ends were left, but WandaVision showed the promise of Marvel's TV shows and elevated Scarlet Witch to be one of the MCU's best characters. It cracks the top 5 of this ranking as a result.
The first multiverse project of MCU Phase 4, Loki is much more than another excuse for Marvel Studios to bring back Tom Hiddleston. Following a version of Loki from 2012 who escaped The Avengers using the Tesseract, Loki introduces audiences to various concepts in the multiverse through the god of mischief's eyes. The series delivered plenty of moments now considered top-tier for the character, such as Loki watching how his life was supposed to play out and confirming that Loki is bisexual. Loki also succeeds in large part thanks to the friendship that is formed between the trickster and Owen Wilson's Mobius. Viewers might be split on whether the Sylvie romance worked, but their dynamic on screen is excellent regardless. Throw in the appearances of other Lokis from the multiverse and He Who Remains, Loki's multiverse mystery narrative is quite gripping. It is no wonder Marvel Studios moved fast to announce a second season to one of the best MCU Phase 4 projects.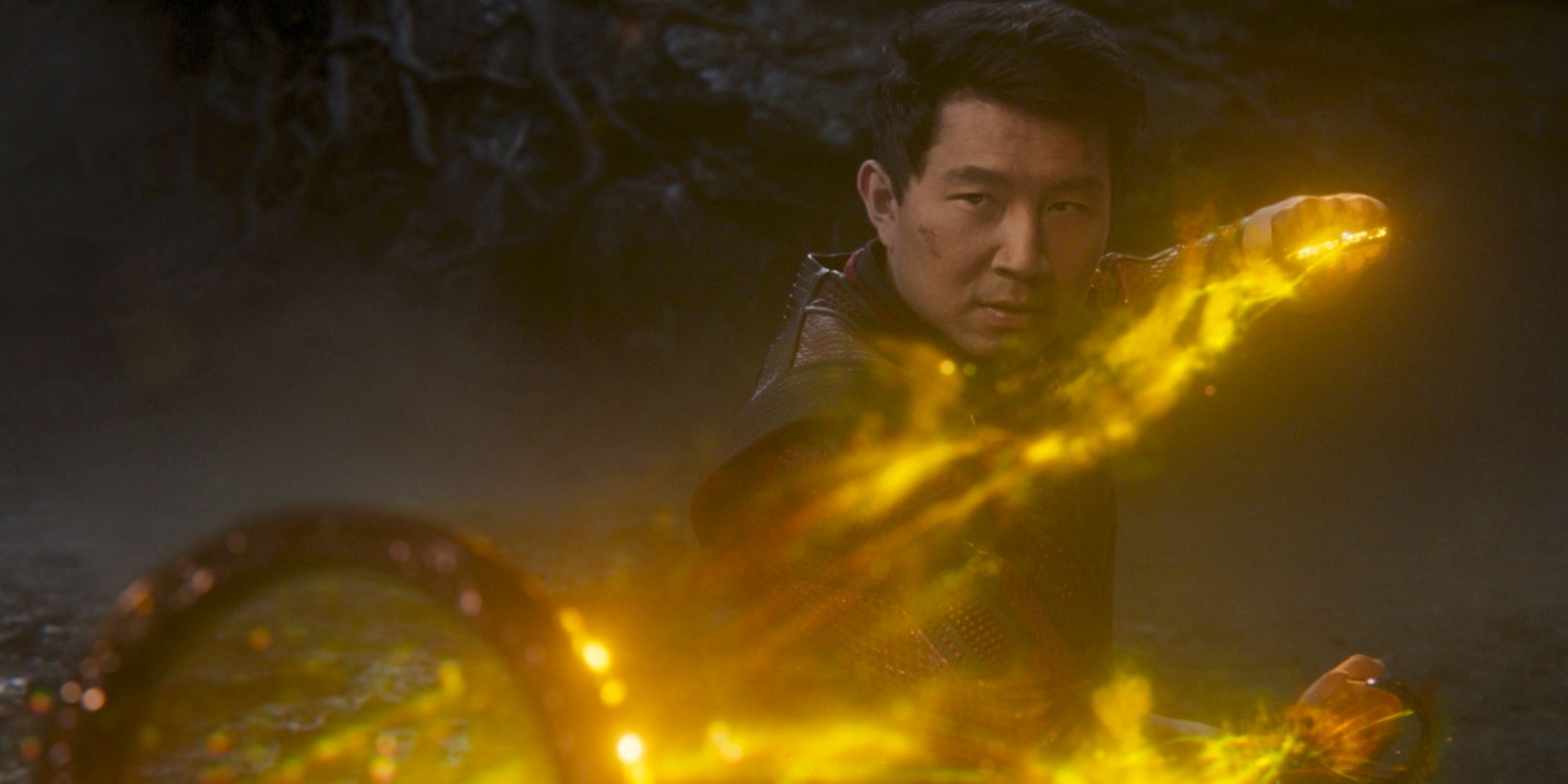 Shang-Chi and the Legend of the Ten Rings takes the third spot in this MCU Phase 4 movie and show ranking. As the first Marvel Studios project with an Asian lead, there was a lot of pressure for the film to deliver. Thankfully, Shang-Chi proved to be one of the best MCU franchise starters. Director Destin Daniel Cretton kept the story focused on Shang-Chi, his relationship with his father, and the legendary Ten Rings. Simu Liu immediately shined as Marvel's Master of Kung Fu, and Shang-Chi made sure not to disappoint on the action front. The film has some of the best hand-to-hand fight scenes the MCU has ever done. Even though Shang-Chi's third act gets a bit too CGI-heavy compared to everything that came before, the big set pieces are still quite entertaining and showcase Shang-Chi's powers. After Tony Leung's performance, his father Wenwu ranks among the best MCU villains, while his sister Xialing is another exciting addition to the universe. The movie is also relatively standalone, even with its major MCU Phase 4 cameos, making it a project that even brand new Marvel viewers could enjoy.
Related: MCU In Order - How To Watch The Marvel Movie Timeline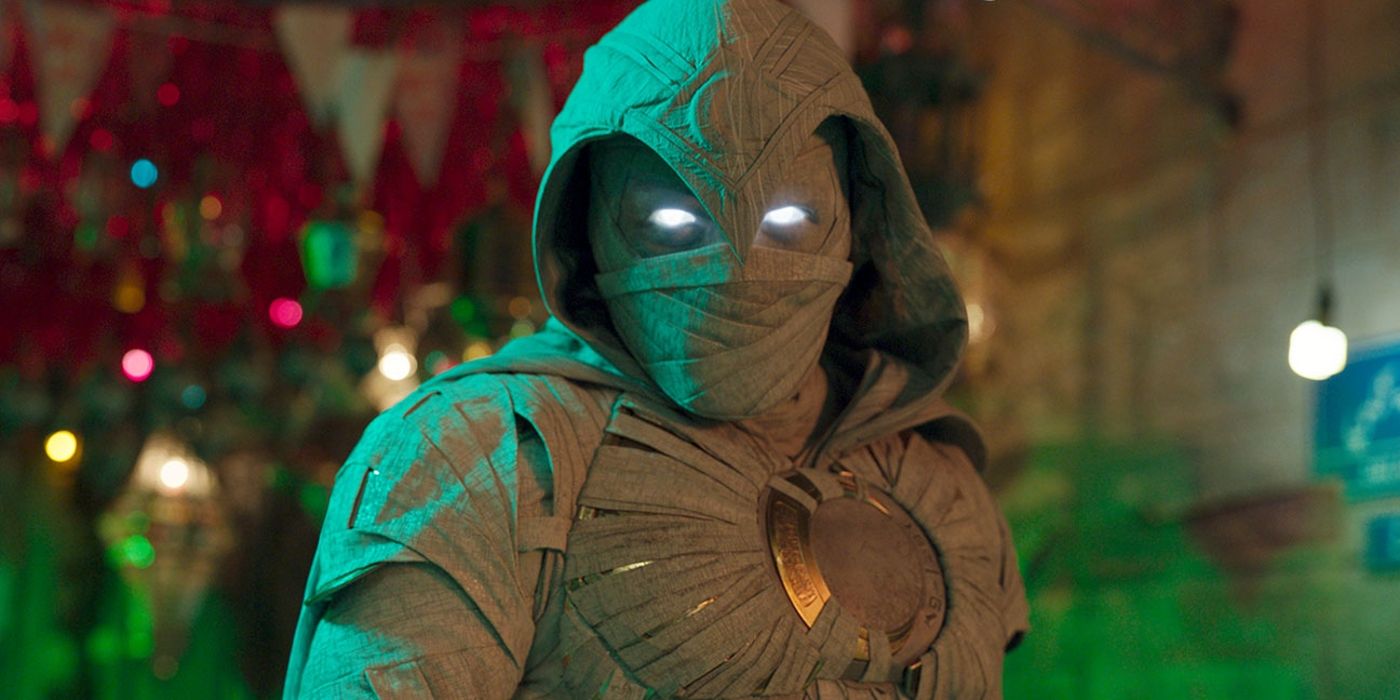 The highest ranking Disney+ show among MCU Phase 4 projects is easily Moon Knight. Starring Oscar Isaac, the show dove deep into exploring DID (Dissociative Identity Disorder). Isaac played all of Moon Knight's alters to perfection, as he gave Steven Grant and Marc Spector different voices, physicality, and movement to build off their contrasting personalities. Through it all, Moon Knight takes a serious look at mental health. This even allowed the show to set up a mystery element as Moon Knight's alters initially do not know about the other, leading Steven to believe some of his experiences are just dreams. The series also stands out thanks to its exploration of Egyptian mythology and bringing many of its gods to the MCU canon. With a story fully separated from the larger universe, Moon Knight's Easter eggs are not distracting, and there are no Marvel cameos to speak of. It only features a few main cast members too, allowing its characters to be fully fleshed out - including Ethan Hawke's terrifying Arthur Harrow. There may be too much going on by the end, but Moon Knight is entirely different from the rest of Phase 4 in its structure and tone, making it more than deserving of the second placement.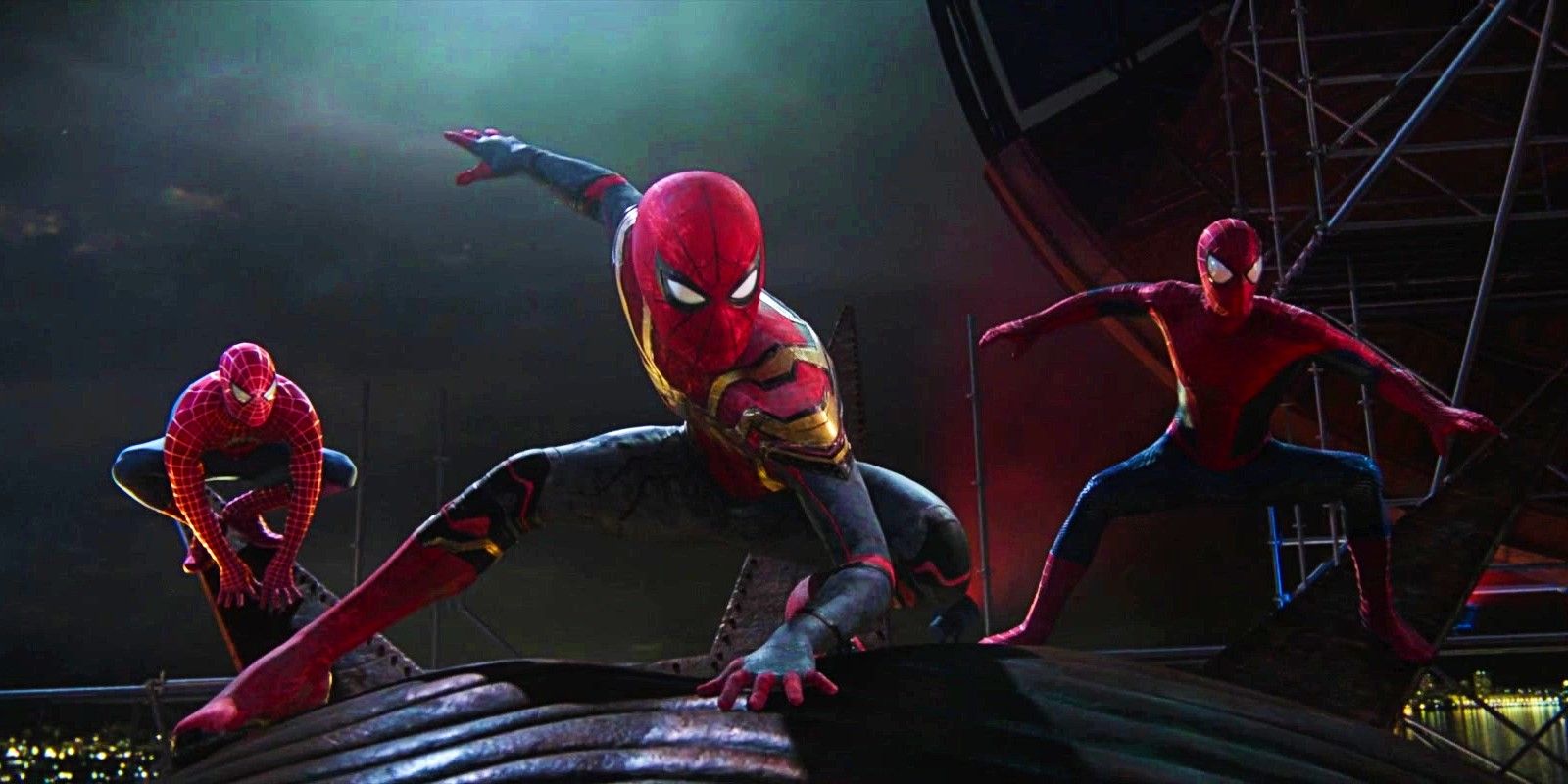 To conclude the MCU Phase 4 movie and show ranking, Spider-Man: No Way Home gets the top spot. The third entry in Tom Holland's MCU Spider-Man trilogy had more hype than any other project, thanks to non-stop rumors about Tobey Maguire and Andrew Garfield's Spider-Man returns. Thankfully, the film managed to meet and even exceed those expectations. It is easy to be cynical about the epic multiverse story in Spider-Man: No Way Home as a cash grab from Marvel and Sony. While the movie set box office records, there is also no doubt that the movie justified this narrative swing. Peter Parker's quest to help cure past Spider-Man villains encapsulated his good nature, even when his life was still in shambles due to Mysterio revealing his secret identity. Even the returns of Maguire and Garfield came to benefit Peter's story and overcoming the grief after Aunt May's death. It helped the MCU soft-reboot Spider-Man, where he is stripped of his Iron Man connections and becomes a broke kid trying to get into college with a low-tech Spider-Man suit.
Of course, there is an incredible amount of fun to be had with Spider-Man: No Way Home thanks to the multiverse. Seeing multiple iterations of Spider-Man, who are each important to different generations together on screen, was a special experience. It proved once and for all that Andrew Garfield is a great Spider-Man, even if his solo movies were not the best, while Tobey Maguire reminded everyone why his Peter Parker is iconic. The interactions between them are perfect and memorable. Meanwhile, Willem Dafoe's Green Goblin return further solidified his status as an iconic Marvel movie villain, with his unmasked face and excellent fight scenes making him more threatening. With Peter and MJ's relationship also playing a pivotal role, there is not much that Spider-Man: No Way Home gets wrong - making it an easy call for it to lead the MCU Phase 4 movies and shows ranking.
More: Every Marvel Cinematic Universe Movie Ranked Worst To Best (Including Thor 4)
from ScreenRant - Feed