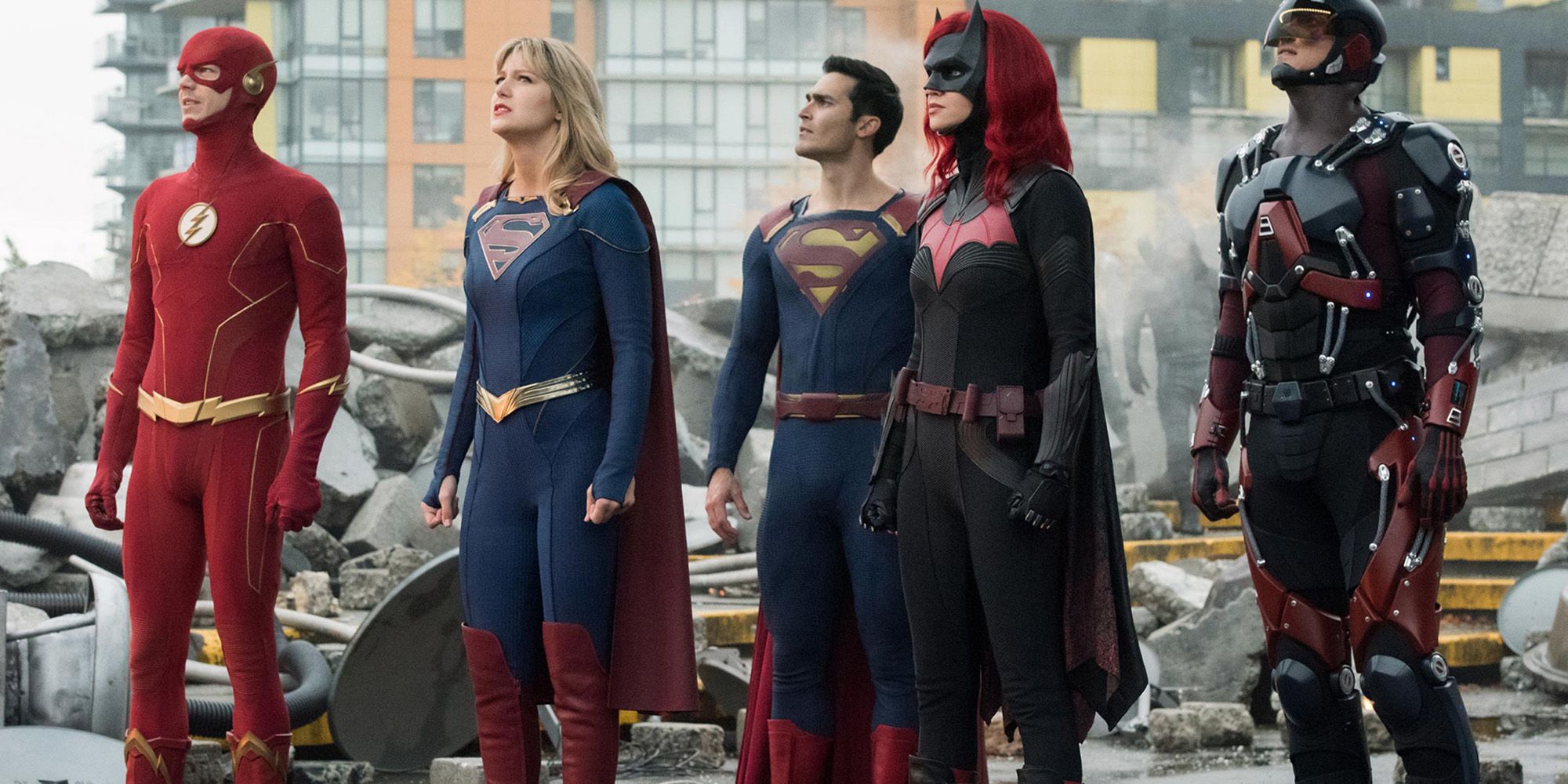 The showrunner behind Superman & Lois has disappointing news for Arrowverse fans hoping to see more crossovers. Tyler Hoeclin and Bitshe Tulloch originated their parts of Superman and Lois Lane on the CW series Supergirl, which existed as part of an interconnected universe of other DC series on The CW dubbed the Arrowverse. When Superman & Lois was announced as a series, many assumed the series would exist as part of the Arrowverse and have the possibility of crossovers.
However, audiences who tuned into Superman & Lois quickly took note of the different aesthetics in Superman elements established on Supergirl like the Fortress of Solitude and lack of references to characters to Arrowverse characters. Superman & Lois season 1 was initially supposed to feature a crossover with Batwoman, but the COVID-19 pandemic derailed those plans. The season 2 finale of Superman & Lois officially confirmed that the series took place in another universe apart from the main Arrowverse, where Superman is the only superhero.
Related: Exactly How Superman & Lois' Earth Is Different From The Arrowverse's
Superman & Lois showrunner Todd Helbing has now talked more about the series' disconnection from the Arrowverse and seems that any future crossovers are unlikely. In an interview with Looper, the showrunner confirmed that the Superman seen at the end of Crisis on Infinite Earths is a doppelganger to the Superman on the current series. At the same time, the creator does not entirely rule out the idea of crossovers but did say that the actors on other Arrowverse series have or will be moving on to other projects, which may make it difficult. Read Helbing's full quote below:
With General Lane's speech there about Superman being the only hero, it might be a little tricky to do crossovers in the way that we've done them historically. I don't know. What's going to happen is, if there's an opportunity...It's a little tricky now to do all this, but we'll see what happens. We're a different planet, a different Earth. The Superman that you saw in all the crossovers is not the same as the Superman on our planet. It's clearly a doppelganger. Part of how this all folds in the big picture with DC is ultimately a DC decision. I'm sure there'll be more clarity in the future, but as of now, we're a different Earth in the DC Universe. That version of what we did is probably [done] because we don't have all of those characters anymore. [From] those shows, all the actors are going to go on and do different projects, or life is going to make them busy," he said. "It's hard to speculate other than they're still comic book shows. There are guests in comic book shows all the time. I don't know if we'll have exactly the same thing — it's hard to perceive [what could happen in] the superhero genre."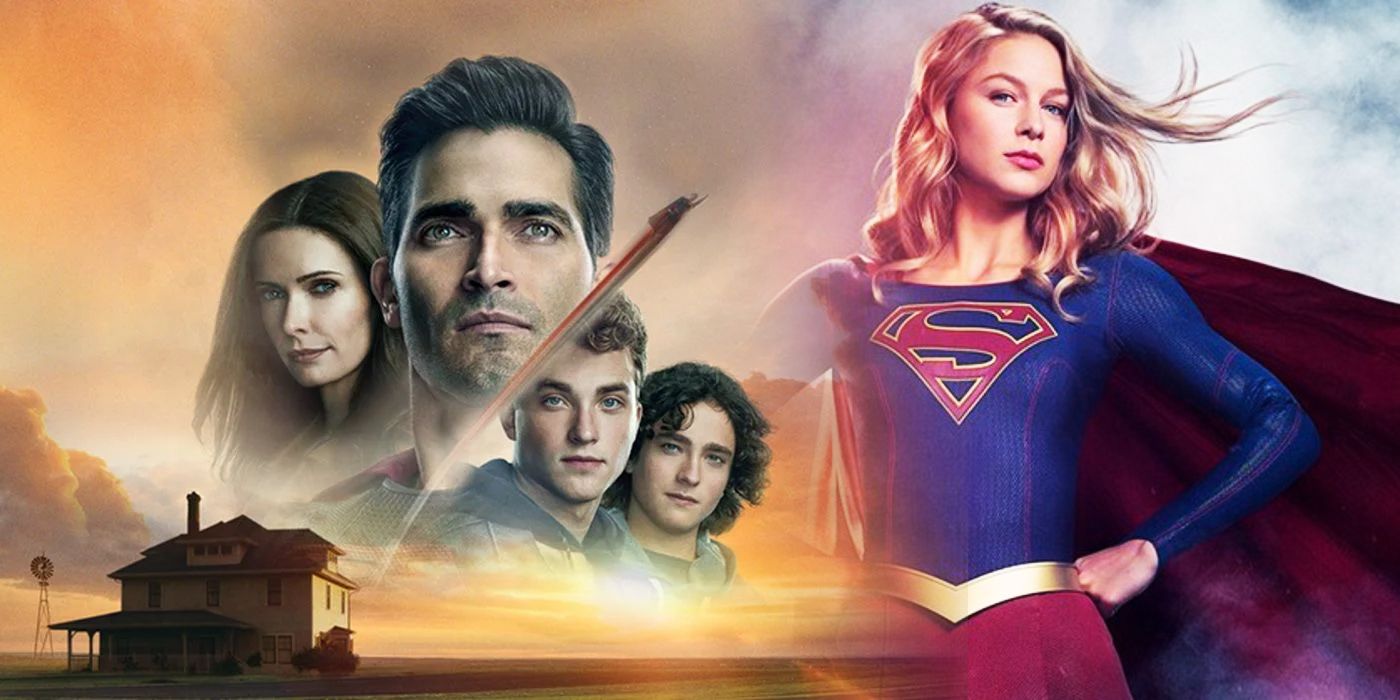 This news is sure to disappoint audiences who were fans of the Arrowverse, particularly in the wave of cancellations for series like Batwoman and Legends of Tomorrow that were not given a proper ending. There is a chance that Supergirl star Melissa Benoist could appear at some point as she and her production company recently renewed their overall deal with Warner Bros. Television Group. However, she is also busy as she will lead the HBO Max series The Girls on the Bus. While the superhero crossovers have been a staple of the Arrowverse series since The Flash and Arrow crossed over for the first time in 2014, it appears to be a tradition that has sadly ended.
Superman & Lois could still build into its own shared universe if it wanted to. Two separate DC series are currently in development at The CW, including Gotham Knights, which takes place in a different universe from Batwoman and could be connected to Superman & Lois. The other is the show Justice U, which is focused on John Diggle (David Ramsey), who recruits five young heroes into a superhero university. Superman & Lois has established its own version of Diggle separate from the one on Arrow and has also introduced the idea of metahumans being trained for combat. Justice U is still in development and could be spinning off from Superman & Lois instead of Arrow as initially believed.
Next: How A Flash-Superman Crossover Can Still Happen (Despite S&L's Big Twist)
Source: Looper
from ScreenRant - Feed