Marvel's new Wonder Man show makes it a good thing that WandaVision's Grim Reaper villain theory never panned out. It's been revealed that Simon Williams a.k.a. Wonder Man will be the focus of Destin Daniel Cretton's mystery Marvel show. Months ago, it was announced that the Shang-Chi and the Legend of the Ten Rings director was partnering with Marvel Studios for a new Disney+ show set in the MCU.
Cretton's new show means that Marvel is on the cusp of adding yet another classic Avenger to the MCU's library of characters in Phase 4. Introduced in Avengers #9 in 1963, Wonder Man is a villain-turned-hero whose body is powered by a massive amount of ionic energy. After sacrificing himself and being stuck in a comatose-like state for more than a decade, Wonder Man rejoined the land of the living and tried to make a life for himself both as an Avenger and a Hollywood stuntman. Over the years, the character evolved into a major member of both the main group and Hawkeye's West Coast Avengers team. For now, it remains to be seen which elements of his past will be implemented into the MCU's take on his story.
Related: Avengers 5's New Leader Theory Would Fix An Old MCU Hero Mistake
At one point, it was heavily theorized that an important character from Wonder Man's Marvel Comics story was going to be adapted in Phase 4's first MCU show. The inclusion of Grim Reaper's helmet in WandaVision fueled theories that the classic Avengers villain – and not Agatha Harkness – was the real threat facing Scarlet Witch and Vision in their Disney+ series. Some felt that it would be he who would tear down Wanda's fantasies and bring conflict to Westview. These beliefs were based on both the Grim Reaper Easter egg and the fact that he was the main villain in one of the comic stories that inspired WandaVision's story. But since he didn't end up appearing in WandaVision, the door is now open for him to debut in Wonder Man instead, which is actually a much better use of his potential as a villain.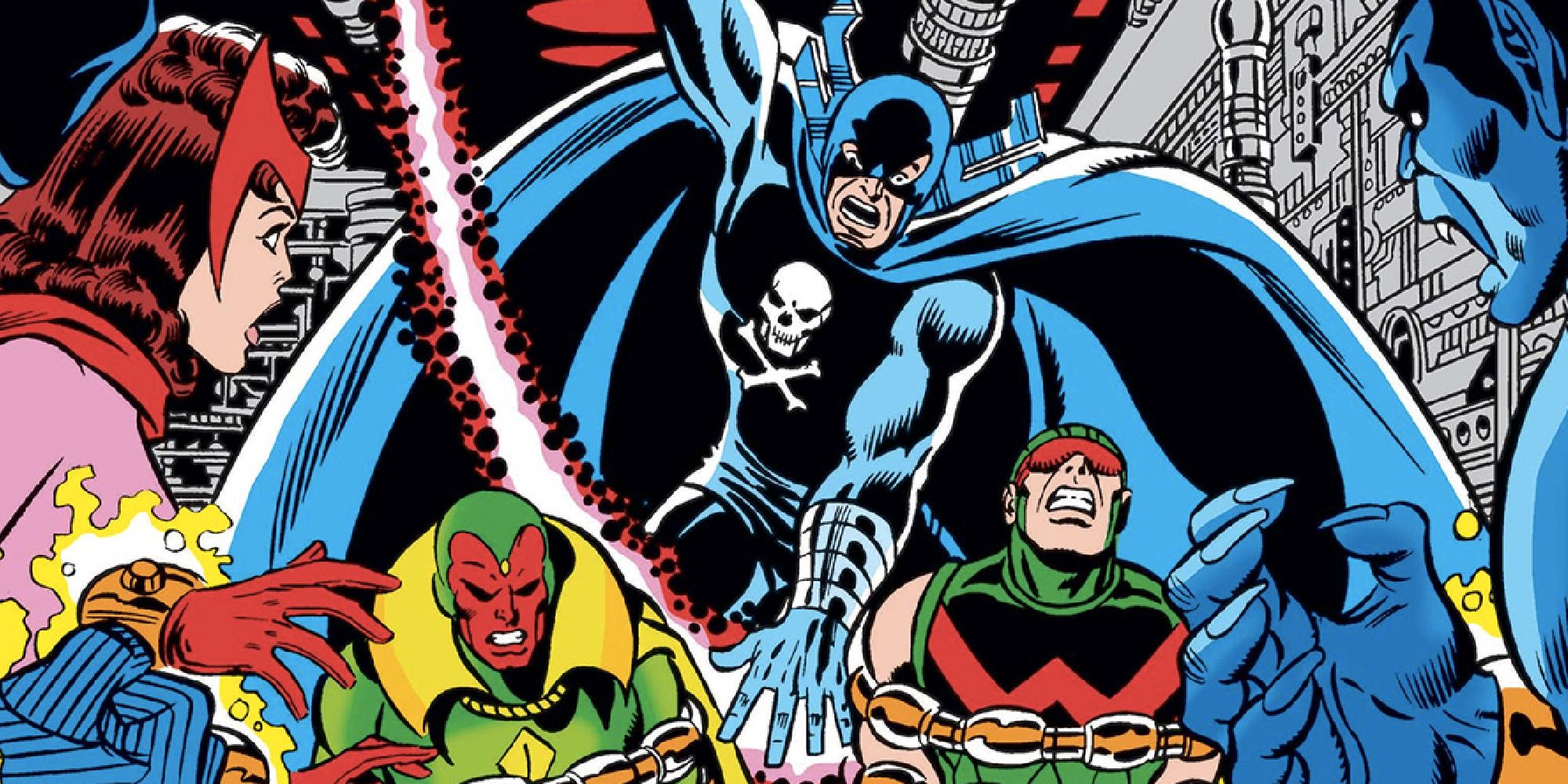 It was always impossible for WandaVision to be true to the source material with its portrayal of Grim Reaper, who is Wonder Man's older brother. In the comics, Grim Reaper a.k.a Eric Williams became obsessed with getting revenge on the Avengers when Wonder Man died saving them. Guilt-ridden over the years he spent bullying Simon when they were children, Eric tried desperately to bring Wonder Man back to life and even tried to use Vision to replace him when he discovered that the latter was made from Simon's brain patterns. When a fully resurrected Wonder Man rejected Grim Reaper, the villain was driven completely over the edge.
To make Grim Reaper work in WandaVision (without Wonder Man), Marvel would have needed to totally rework his character. But if it did that and took away any similarities to the comic book villain, there wouldn't be much point in using Grim Reaper anyway. Thankfully, WandaVision avoided him, thus making it possible for Marvel to make the most out of him in its upcoming Wonder Man TV show. Marvel may not be able to use the Vision connection, but it can keep Grim Reaper's obsession with resurrecting his brother and earning his acceptance, and can also make him integral to Simon's MCU origin and story.
More: Why MCU's Next Endgame Will Not Take As Long (Despite No Avengers 5 Yet)
from ScreenRant - Feed