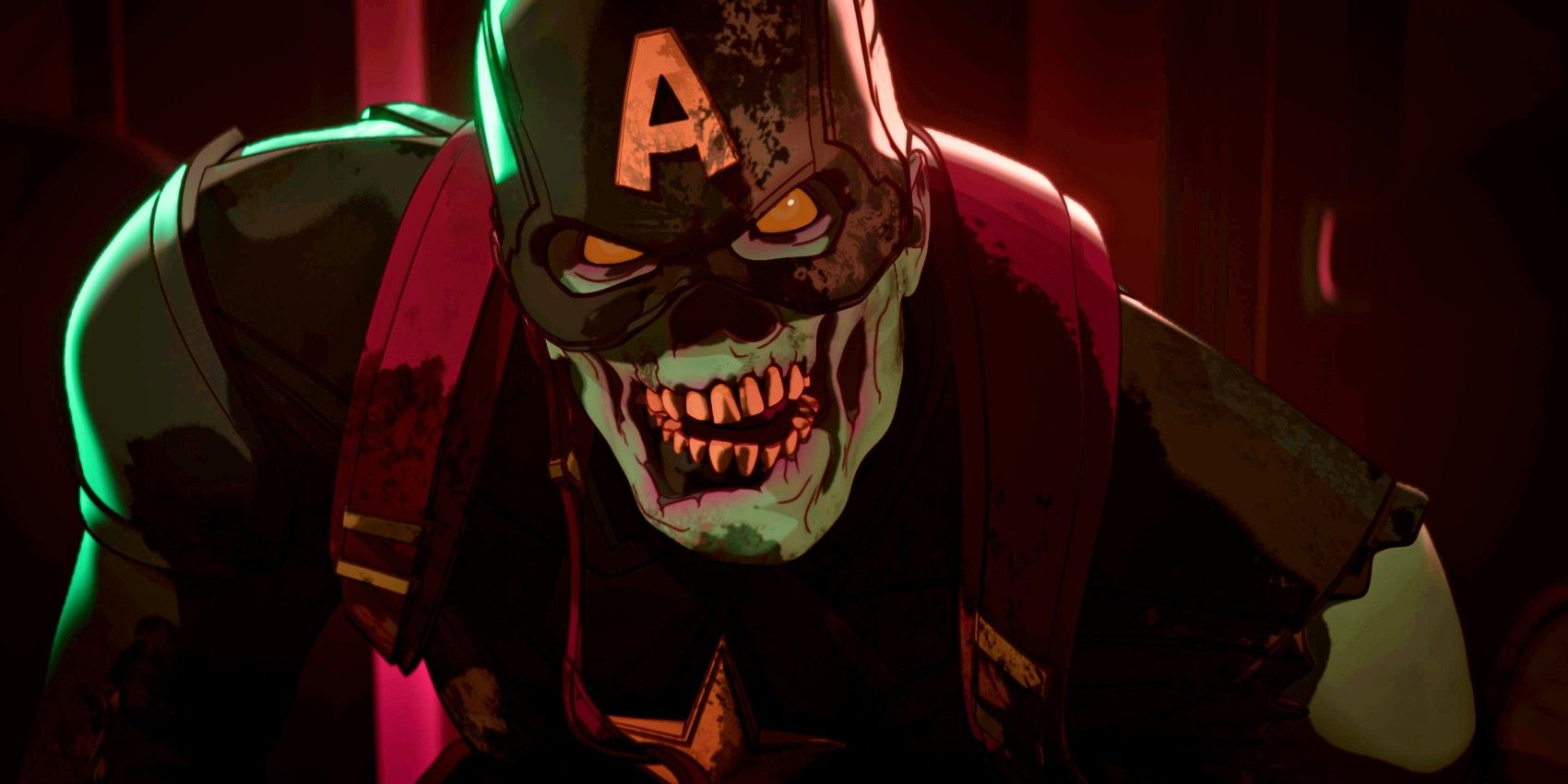 At Comic-Con, Marvel Zombies images showed a first look at the Disney+ show. Marvel Zombies is a concept that originated with the comic book miniseries of the same name that ran from December 2005 to April 2006. The original run, from writer Robert Kirkman and artist Sean Phillips, followed a zombie outbreak in the Marvel universe caused by the arrival of a hero from another dimension. The virus, which causes people to become undead and ravenous for human flesh, infects many of the established heroes from the Avengers, X-Men, and the Fantastic Four, and they thus pose more of a threat than normal zombies because they retain their superpowers. The world is also threatened by the imminent arrival of Galactus, heralded by the Silver Surfer.
Last year, the Disney+ animated anthology series What If...? premiered an episode titled "What If...Zombies?!," introducing the zombie concept to the MCU for the first time and inspiring talk of a zombie-centric animated spinoff. That show is now officially a go, expanding that vision of the universe, which involves Janet van Dyne infecting Hank Pym with a quantum virus when he discovers her in the Quantum Realm. Marvel Zombies is set to premiere on Disney+ in 2024, incorporating an expanded cast of characters from the Marvel stable including some who were introduced to the MCU after What If...? aired, like Kamala Khan from Ms. Marvel.
Related: Marvel Zombies Show Has Already Made A Disappointing Mistake
Today at San Diego Comic-Con 2022, Marvel Studios hosted a panel discussing the latest developments in their animation department, including Marvel Zombies. The panel was attended by film critic and podcast John Rocha, who shared his findings on Twitter. This included several shots of character designs from the series, and the reveal that the roster of villains will include zombie versions of Captain America, Scarlet Witch, Hawkeye, Abomination, Captain Marvel, Ikaris, Ghost and Okoye. Check out the posts below:
Rocha also revealed that, in addition to Kamala Khan, Simu Liu's character Shang-Chi will be joining the fray. Also included in the team of heroes are Yelena Belova, Red Guardian, Kate Bishop and Shang-Chi's friend Katy. The still frames that were shared were just character profiles rather than dynamic stills from the series that show any particular plot point. However, they still show how much progress is being made in the development of the show's overarching storyline.
The expansion of the Marvel Zombies universe will also surely include plenty of huge surprises along the way that they are unwilling to spoil just yet. Knowing What If...?'s penchant for getting original MCU cast members to reprise their roles, they will surely draw from their deep well of characters for some fascinating cameos. Seeing the classic Marvel characters in this chilling new light was certainly a thrill in What If...?, so hopefully the new series will be able to carry that energy across its entire run.
Next: All 18 MCU Shows Releasing After Doctor Strange 2 (& When)
Source: John Rocha/Twitter
from ScreenRant - Feed