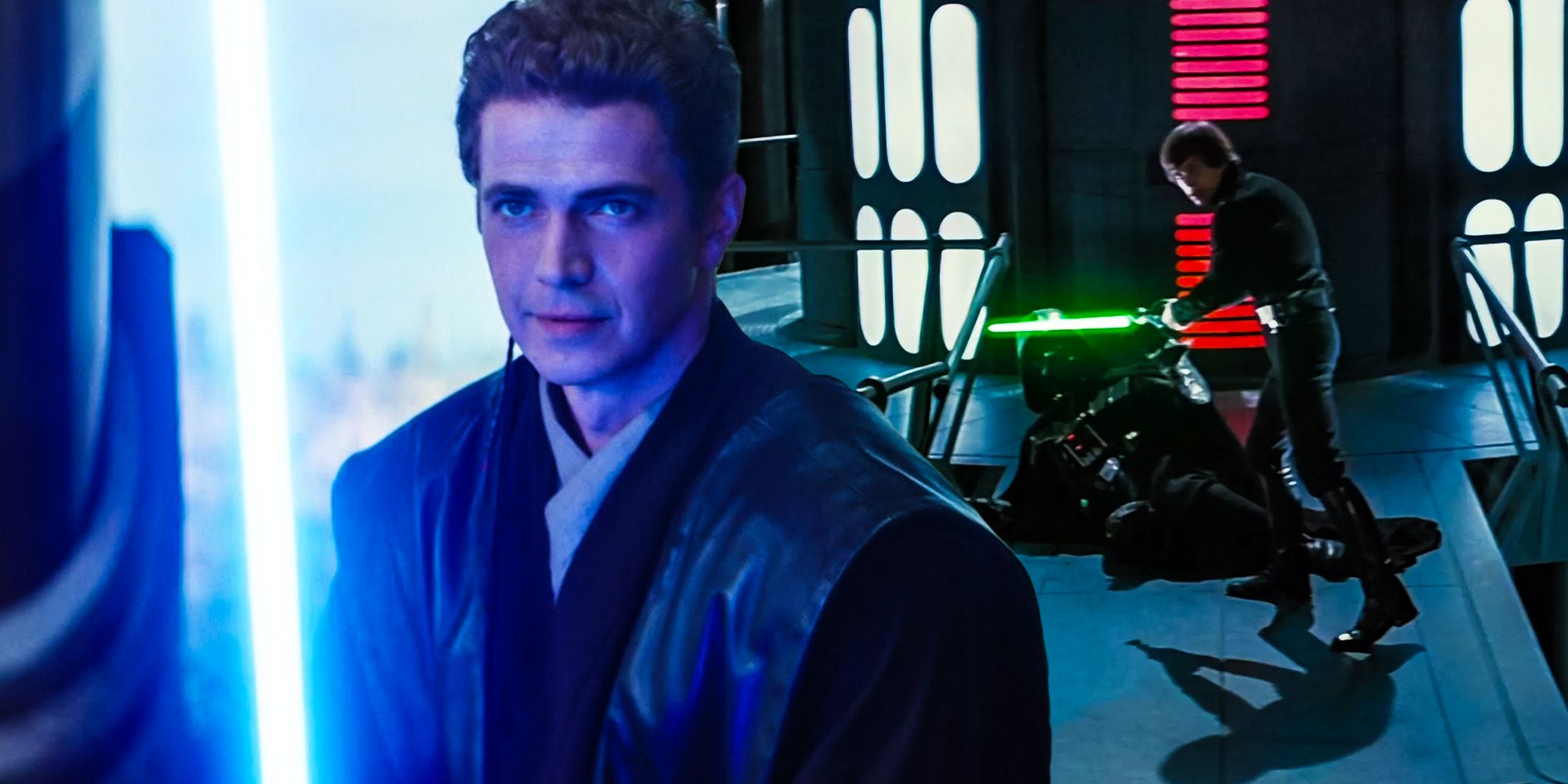 Luke Skywalker (Mark Hamill) already proved a single Anakin Skywalker (Hayden Christensen) line in Obi-Wan Kenobi was wrong almost four decades earlier. Lucasfilm recently expanded its Disney+ slate by branching out of The Mandalorian timeline and revisiting the time in between the prequel and original Star Wars trilogies with Obi-Wan Kenobi. This saw Ewan McGregor reprise his role as Obi-Wan Kenobi, with the Disney+ series showcasing his previously unknown history with young Leia and his first encounter with Darth Vader since their epic clash on Mustafar.
The Sith Lord's return in Obi-Wan Kenobi was a late decision for Lucasfilm. However, once they decided on bringing back Darth Vader, however, there was no doubt that Christensen would also have to return for the project. So, aside from only showing his villainous persona, Obi-Wan Kenobi also utilized flashbacks to feature Anakin Skywalker as the series revisited several moments from the prequel trilogy, including a training session between Obi-Wan and his former Padawan. In it, the Jedi Master teaches Anakin about the Jedi's fighting code, reminding him that they are not out to kill their opponent but to merely defend lives at risk.
Related: Obi-Wan Vs Vader Perfectly Tied To 1 Subtle Return Of The Jedi Detail
Showing Anakin's susceptibility dark side, the supposed Chosen One argued with his Jedi Master, saying that "mercy doesn't defeat an enemy." However, Luke's actions in Return of the Jedi had long proven this point wrong. In the movie's famous final battle, Luke refused to kill Darth Vader despite Emperor Palpatine's (Ian McDiarmid) insistence he give in to the dark side of the force. Instead, the young Skywalker showed the Sith Lord mercy and convinced him to go after his master when Darth Sidious started using Force Lightning against Luke. In this instance, Luke defeated his enemy with mercy and even saved his father in the process - leading to Anakin Skywalker's redemption decades after falling into the dark side.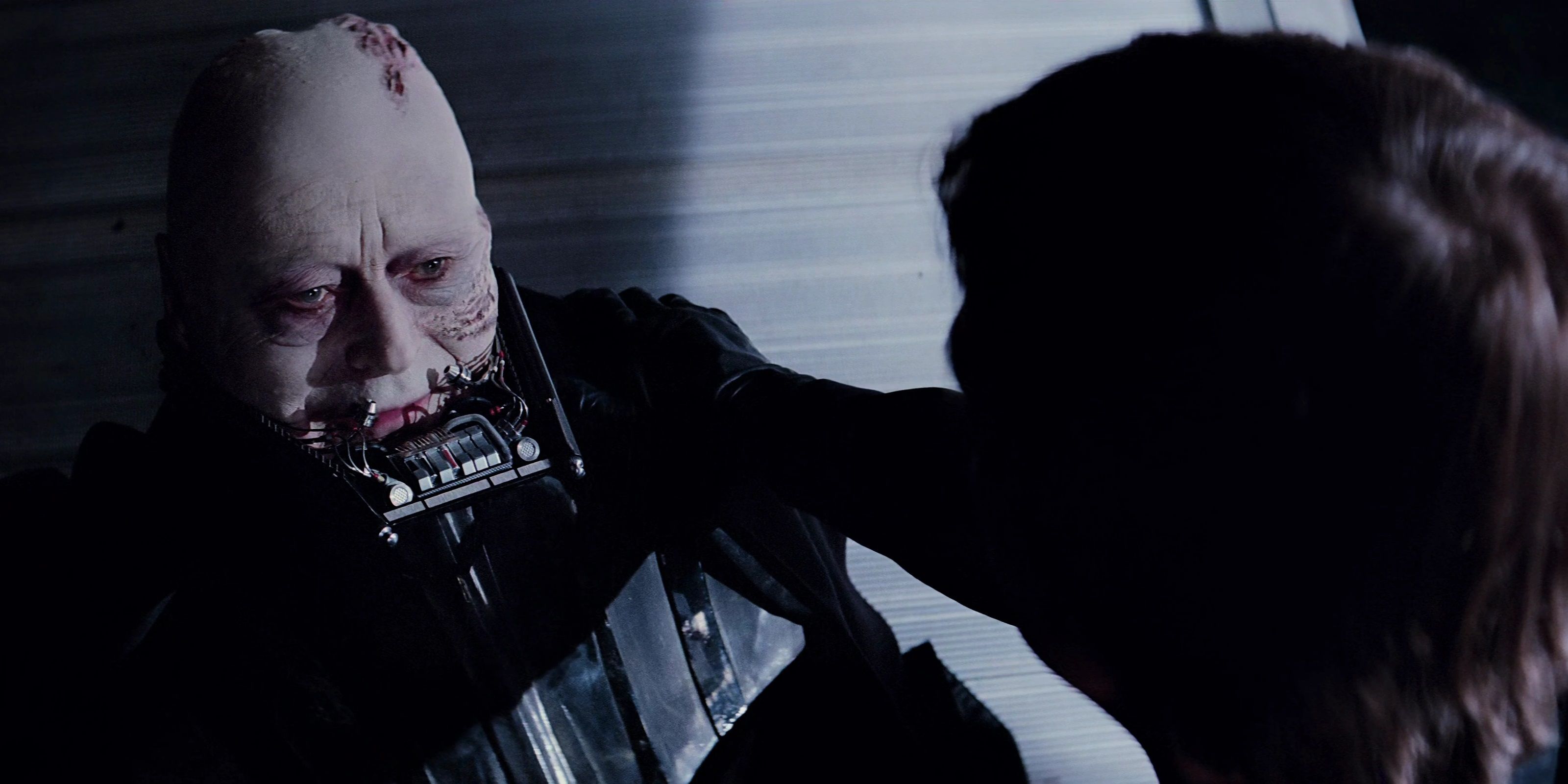 Thanks to Disney's push to reinvigorate Star Wars, new details about Darth Vader's story have come to life - and arguably two of the biggest reveals have come through small screen projects. The Sith Lord's reunion with Ahsoka Tano for the first time since Order 66 in DisneyXD's Star Wars Rebels remains one of its best episodes. Then, there are Obi-Wan and Darth Vader's encounters in the Obi-Wan Kenobi series.
In both instances, the Sith Lord was half unmasked, creating a visual representation of how Ahsoka and Obi-Wan came close to bringing back Anakin Skywalker to the light. Ultimately, however, it would be his only son who would accomplish the task by sticking to the Jedi fighting mantra. The fact that Anakin was always skeptical of showing mercy to an opponent, only then to be proven wrong by Luke, makes his redemption story more poetic. Although Darth Vader died in Return of the Jedi, Luke still saved him from the dark side, allowing him to let go of all the hurt he had been harboring for years.
Obi-Wan Kenobi now exclusively streams on Disney+.
Want more Obi-Wan Kenobi articles? Check out our essential content below...
More: Kenobi Makes Obi-Wan Taking Luke To Tatooine Actually Make Sense
from ScreenRant - Feed