The obscure new villain from Spider-Man: Across the Spider-Verse follows in the footsteps of The Suicide Squad's cast of characters. With so many DCEU and MCU movies releasing on a yearly basis, the time came for lesser-known heroes and villains to come under the spotlight. Director James Gunn transformed the Guardians of the Galaxy from an unrenowned group of comic book characters to an A-list superhero team in the MCU. He subsequently did the same with his roster for The Suicide Squad's Task Force X, who went from joke characters to fully fleshed-out oddballs.
2018's Spider-Man: Into the Spider-Verse began to do the same with none other than Spider-Man himself. The first movie introduced many of Spider-Man's multiversal variants, such as Spider-Ham, Peni Parker, and Noir Spider-Man, as well as various variants of Spider-Man villains such as Doctor Octopus (Olivia Octavius), and a monstrous version of the Green Goblin. Now, the 2023 sequel, Spider-Man: Across the Spider-Verse, promises to dig deeper into Spider-Man's rogue gallery with a villain who hasn't had his chance to shine.
Related: SpiderVerse Theory Fixes No Way Home's Ending Villain Plot Hole
Besides the highly anticipated introduction of Oscar Isaac's Spider-Man 2o99 and Issa Rae's Spider-Woman, Spider-Man: Across the Spider-Verse will introduce Jason Schwartzman's Spot, a villain who weaponizes the interdimensional portals that cover his whole body. Spot's bizarre powers and appearance make him akin to The Suicide Squad's show-stealing Polka-Dot Man, who received a major character development that made him a compelling character, despite his ridiculous (and oft-ridiculed) nature.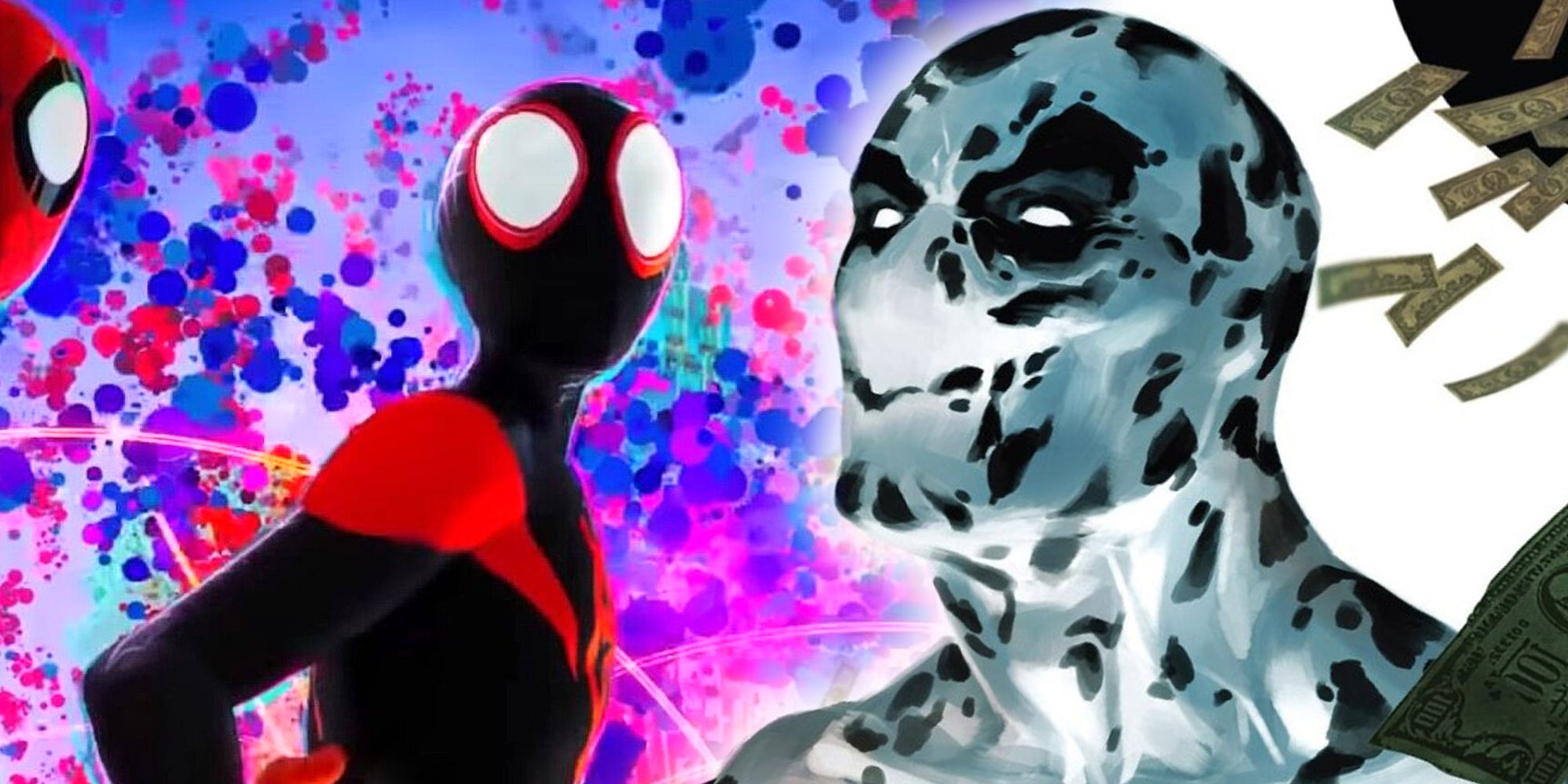 James Gunn's The Suicide Squad proved that obscure comic book characters with outlandish abilities can be taken seriously. Although they do provide humor, they can also be as interesting as the franchise's main heroes — or even more so. Likewise, there's nothing stopping Spider-Man: Across the Spider-Verse from giving Spot the same kind of breathtaking action scenes and character arcs as the live-action versions of Green Goblin, Doctor Octopus, and Vulture. Spider-Man: Across the Spider-Verse's first look at Spot already set up his visually stunning powers, as his interdimensional portals now seem to lean more toward horror than comedy.
The Suicide Squad popularized many unknown anti-heroes with the help of comedy and graphic violence, but Spider-Man: Across the Spider-Verse can accomplish the same feat with a darker tone and a serious story. In the end, both movies aim for the same goal. The Suicide Squad already proved that DC movies don't need to reuse the same characters to tell engaging stories. Now, Spider-Man: Across the Spider-Verse can establish that obscure multiversal Spider-Man villains have nothing to envy from Spider-Man's trademark enemies.
More: Spider-Verse 2: Predicting The 6 Different Marvel Universes That Will Appear
from ScreenRant - Feed