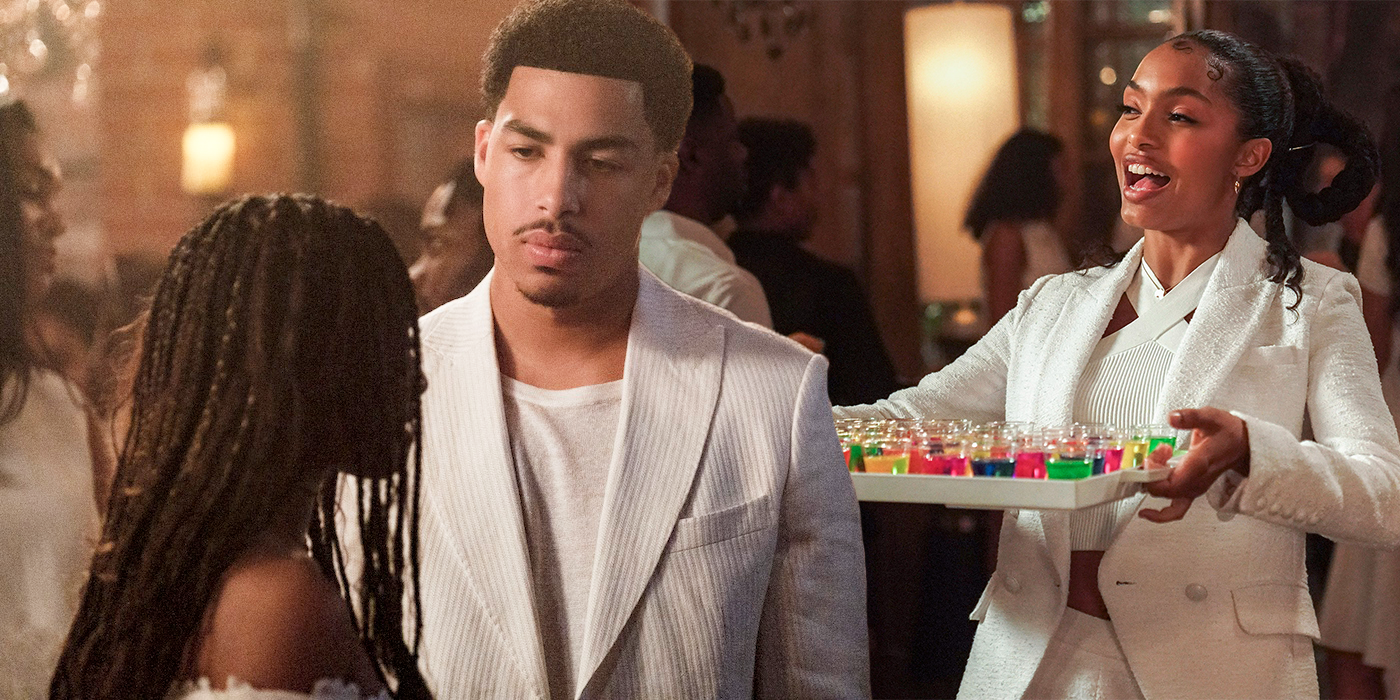 Junior Johnson made his official Cal U debut last Wednesday on Freeform's Grown-ish season 5 premiere, which may have been a soft landing for a possible Grown-ish spinoff. Season 4's graduation-themed finale marked the end of an era, as Zoe and her peers said their goodbyes to the four walls they once called home. However, it set up a mysterious season 5 as it was unclear what direction the show would take. Since Junior's arrival to Cal U campus grounds in Grown-ish season 5, however, the show seems to have found a new star to continue its legacy.
Grown-ish season 5 centers its first episode around Junior's college experience, indicating that the show would finally decenter Zoe's life and import a new main attraction - her brother from the parent show, Black-ish. In episode 1, the audience sees Junior suffer an existential crisis, wondering if his Cal U enrollment was a wise decision. Later in the episode, he ditches his new friends to join Zoe and her friends at their off-campus all-white party. This contrasts sharply with the community Zoe built during her time as the show's star and may mean that Junior, unlike his sister, is a lone wolf.
Related: Best Sitcoms of 2021
The bathroom scene featuring Junior and Kiela shows Junior's simultaneously laid-back and bold personality in contrast to Zoe's character. This indicates that Grown-ish season 5 and subsequent releases will give life to the show's theme song - "watch out, world, I'm grown now." Zoe, who moved to New York after graduation, takes on a senior role on the show, flying down on a whim to provide emotional support to her brother as he settles into college at her alma mater, Cal U. She also shows more growth in this season, acting as Aaron's backbone, as he navigates the bureaucratic world of Cal U's academia. So, while Zoe is no longer the show's star, she's not entirely left on the backburner. Still, it's clear that Junior is the new focal point.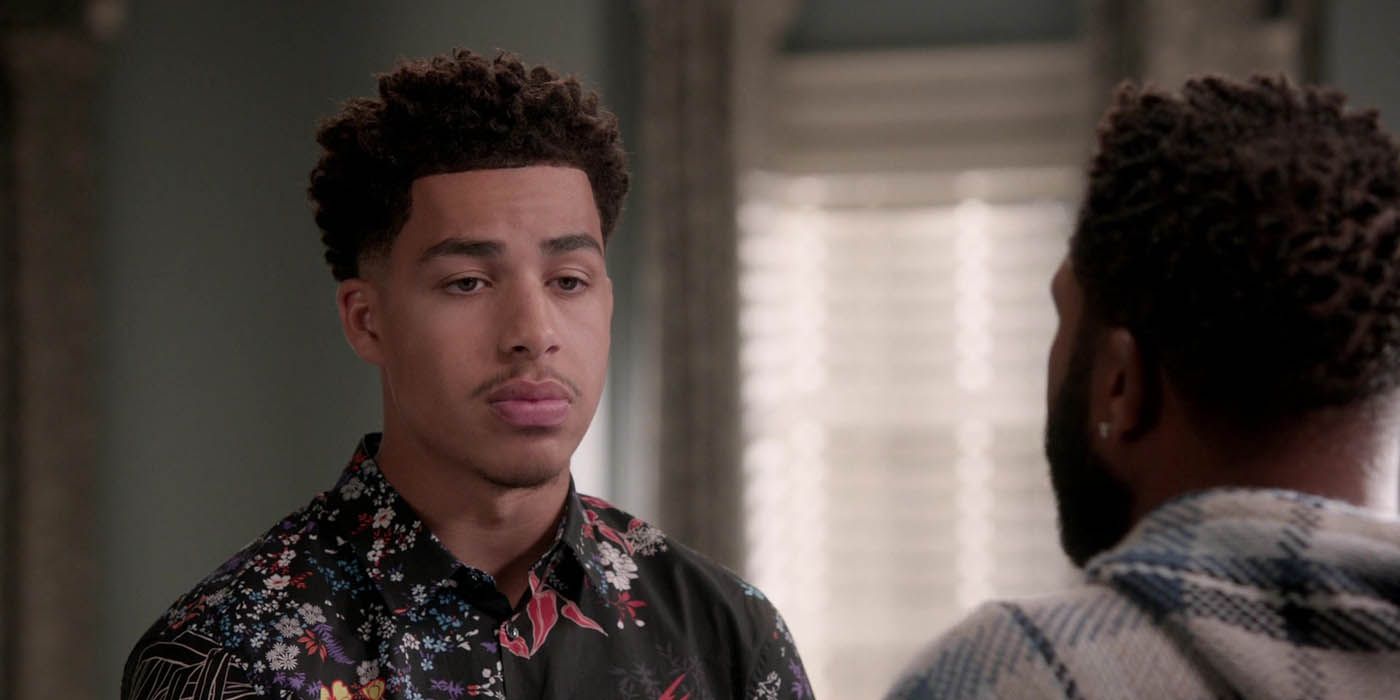 Junior's position as season 5's new main character hints that the show will take a new dimension, seeing college through the eyes of a struggling kid (he admitted to his college peers that Cal U is, for him, a means to an end), giving Grown-ish a realistic angle it always lacked in contrast to Black-ish, with its often controversial real-world episodes. At 22, his real-world experience sets him apart from the typical Cal U freshman, and although he left his 9-5 job to gain college experience, unlike the others, he does not have a clear career path. However, the instant connection between Junior and Kiela, who turns out to be Luca's younger sister, creates a fertile ground for a possible controversy and more Zoe–Luca drama in the new season. So, what Junior lacks in vision, he makes up for in an interesting storyline.
Grown-ish is a spinoff that has done well, and Junior's potential story is good for the Black-ish universe. While the audience may have said goodbye to Black-ish after its series finale in April, Grown-ish season 5 opens a new chapter for the fictional family. With Yara Shahidi moving away from Grown-ish with other roles, the show needs a new character to follow. Unlike other sitcoms where the characters maintain one storyline throughout the show, Grown-ish season 5 creates room for growth and evolution for the character, Junior Johnson.
Next: The Best TV Series Finales of the Decade
Grown-ish releases new episodes Wednesdays on Freeform.
from ScreenRant - Feed