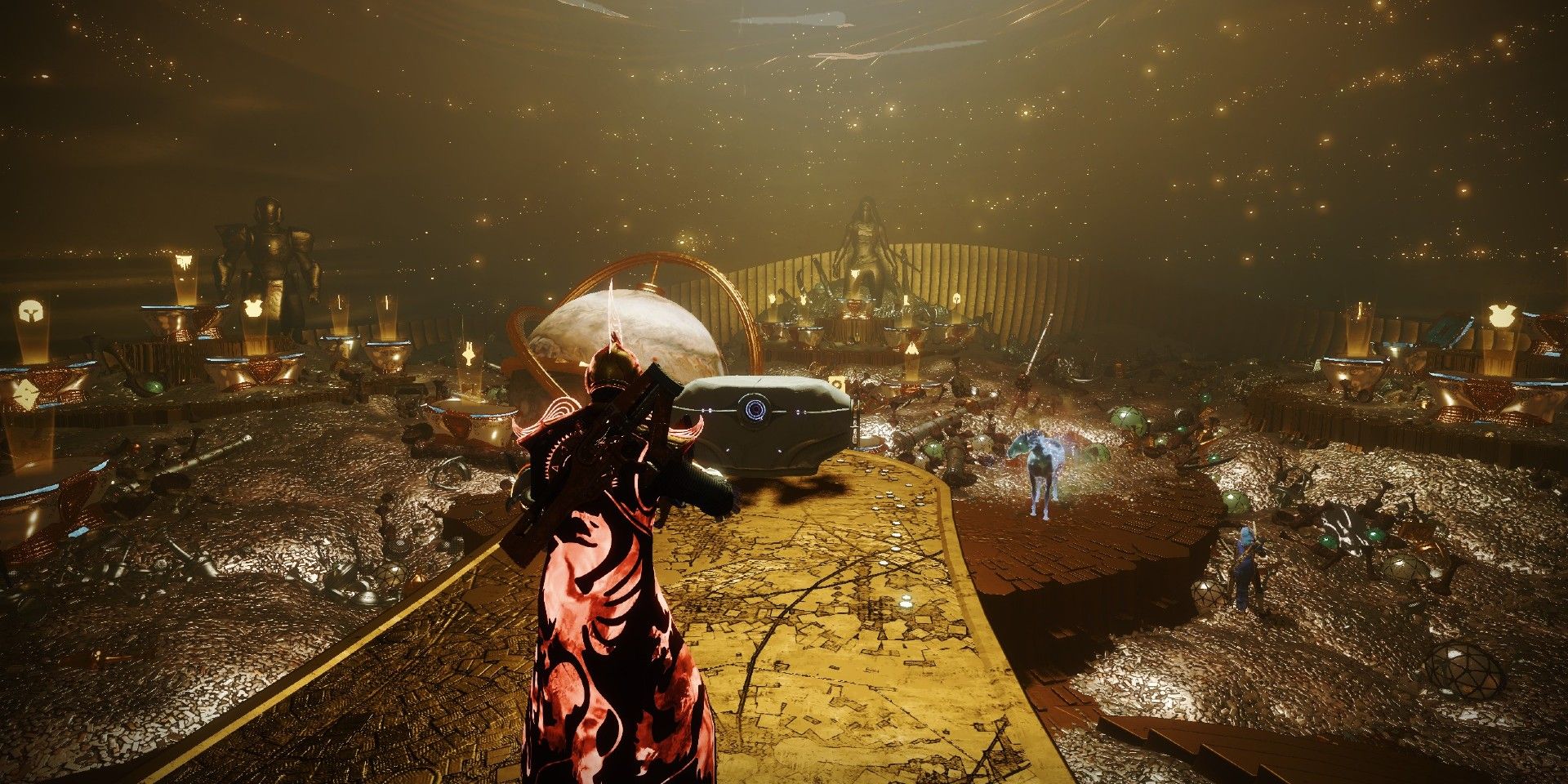 Dare to Dream is one of 24 Event Challenges in Destiny 2 that Guardians must complete before the end of Solstice on August 9 to rekindle their Candescent armor and earn the Flamekeeper title. This year's Solstice event introduced Event Challenges and Titles in Destiny 2, and both of these features will be part of future events every season. Dare to Dream is a challenge that provides Guardians with options to complete it. The benefit of having options is one choice is tied to paid content while the other is part of the free-to-play base game.
Dare to Dream rewards players with Kindling and an Event Ticket. Kindling is a material needed to upgrade the Candescent armor set in Destiny 2. The Candescent armor is rekindled when the armor has reached its max upgrade, which allows Guardians to reroll the stats associated with the armor. Solstice provides players an easy way to obtain high-stat armor through this set. Players earn Event Tickets by completing challenges such as Dare to Dream, and these tickets can be spent on limited-time cosmetics that will disappear when Solstice ends. Furthermore, the Event Tickets can only be used by Guardians with an upgrade Event Card.
Related: Destiny 2: How To Complete A Spark In The Dark
To complete Dare to Dream, Guardians must complete runs of the Blind Well or Dares of Eternity activities to earn Silver Leaves. Silver Leaves are another Solstice event currency used to upgrade the Candescent armor. After players earn Silver Leaves, they can turn this currency into Silver Ash by completing the Bonfire Bash activity in Destiny 2. At the end of Bonfire Bash, Guardians must interact with the bonfire while wearing at least one piece of Candescent armor to turn the Silver Leaves into Silver Ash.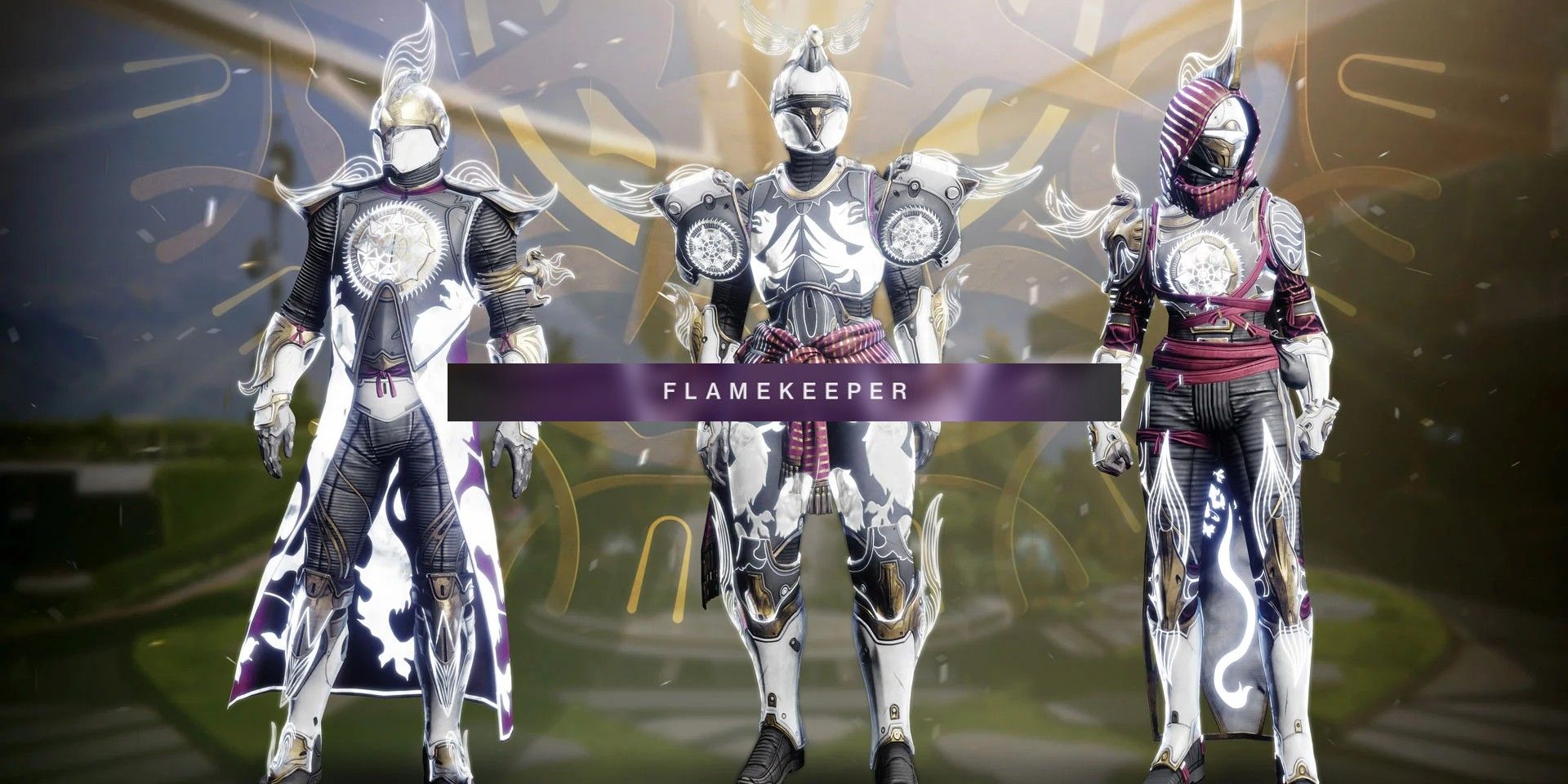 For those who do not own the 30th Anniversary Pack, the Dare to Dream Event Challenge will need to be completed by participating in the Blind Well activity while wearing a piece of Candescent armor. Blind Well is part of the free-to-play content located at the Dreaming City inside of the Awoken palace. Players need to use different Tier charges to summon enemies in this activity, so it may be easier to join an event in progress.
Completing Dares of Eternity in Destiny 2 is easier than completing the Blind Well for the Dare to Dream challenge, but it is part of the paid content. Nonetheless, Guardians who have access to Dares of Eternity should use this activity to complete the challenge. Like the Blind Well, Guardians must be wearing at least one piece of Candescent armor to complete this challenge.
Next: Destiny 2: How To Complete The In Candescent Triumph
Destiny 2 is available on PC, PlayStation 4, PlayStation 5, Xbox One, Xbox Series X|S, and Google Stadia.
from ScreenRant - Feed