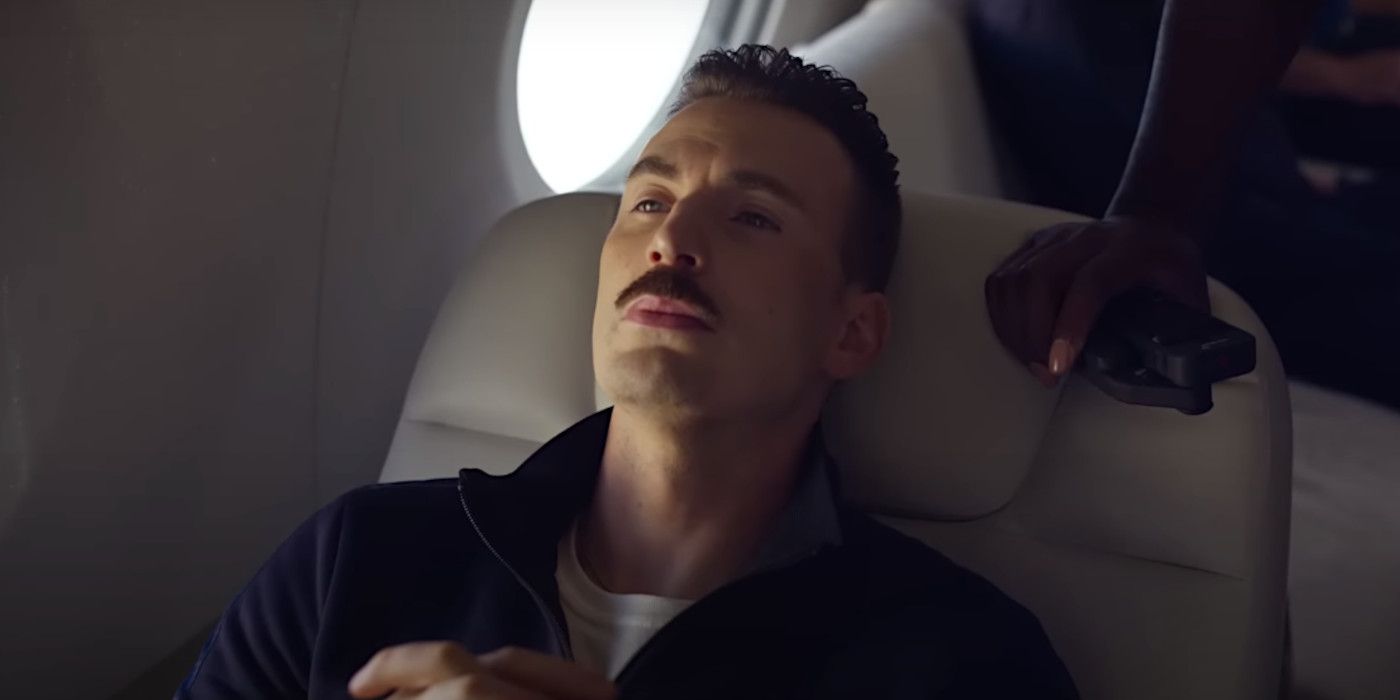 Chris Evans' villainous turn in the upcoming film The Gray Man has been planned since the production of 2014's Captain America: The Winter Soldier. That film, the second solo outing for Captain America, was the Russo Brothers' first directorial outing with the Marvel Cinematic Universe after coming up in the industry helming episodes of comedy series including Arrested Development and Community. They would later go on to shape the future of Phases 3 and 4, helming major crossover films like Captain America: Civil War, Avengers: Infinity War, and Avengers: Endgame. All four of their MCU films made increasingly mind-boggling box office returns and featured a performance from Evans as Captain America.
Not a duo inclined to mess with success, the Russo Brothers also cast Evans in their upcoming project, the big-budget Netflix blockbuster The Gray Man, which begins streaming on July 15. The film, which is based on the 2002 Mark Greaney novel of the same name, stars Ryan Gosling as Court Gentry, a CIA agent who discovers deadly secrets that make him a target for many international enemies including Evans' character Lloyd Hansen, who leads the manhunt with bloodthirsty abandon. The star-studded cast also includes Evans' Knives Out co-star Ana de Armas, Luke Cage star Alfre Woodard, Goliath's Billy Bob Thornton, and rising Bridgerton star Regé-Jean Page.
Related: Netflix: Every Movie & TV Show Releasing In July 2022
While speaking with ComicBook, the Russo Brothers revealed just how long they have been developing The Gray Man. Back when they were making The Winter Soldier and unaware of their imminent future with the Marvel Cinematic Universe, they were considering The Gray Man as their next project. Even then, they were considering bringing in Evans to play Hansen, because they wanted to show off the fact that "his capacity as an actor clearly goes way beyond" his performance as Steve Rogers. Read their full quote below:
Joe Russo: We read it years ago while we were making Winter Soldier, and we actually I did the first adaptation of it in between takes while we were directing Winter Soldier as a potential movie to direct after we were done with it. But then we got asked to do Civil War and then Avengers, so we put this on the shelf for a few years."

Anthony Russo: Getting to work with Chris for so many years through those four movies on that specific character of Captain America was such a thrill. But of course, you know, we started to develop a sense of Chris is like, you know, his capacity as an actor clearly goes way beyond all the wonderful things he brought to that character. And we wanted to do something with him that, like, brought him as far away from that character as you possibly could. I don't know if you could get farther away from Captain America than the character he plays in The Gray Man.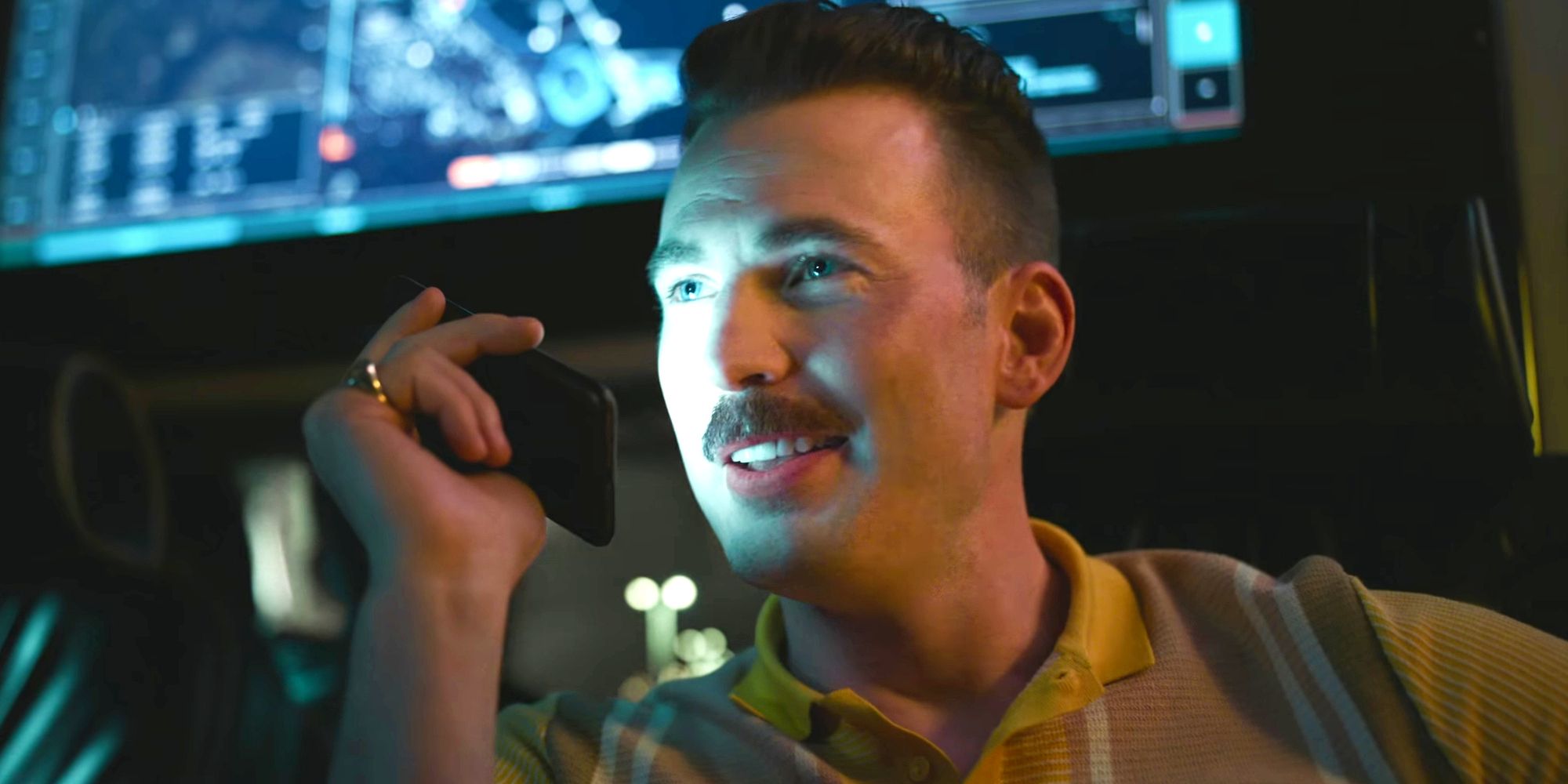 The Gray Man is far from the first time that the Russo Brothers have attempted to push an MCU star out of their superhero comfort zone. Their most recent non-MCU film was 2021's Cherry, a film that starred Spider-Man's Tom Holland as a war-scarred veteran. As producers, they also had a hand in the 2020 Netflix actioner Extraction, which starred Thor's Chris Hemsworth as a black ops mercenary, and the 2019 film 21 Bridges, which featured Black Panther's Chadwick Boseman as a beleaguered NYPD officer.
The Gray Man will be the second blockbuster to feature Evans this year after the Pixar film Lightyear. That project saw the actor continuing his run playing heroes in Disney-owned properties, so the time is still ripe for him to break out of that box. If this new project is successful, it may put Evans and the Russos on an entirely new and exciting trajectory that is very different from the one that The Winter Soldier initially put them on back in 2014.
Next: The Gray Man Can Repeat No Time To Die's Perfect Ana De Armas Trick
Source: ComicBook
from ScreenRant - Feed