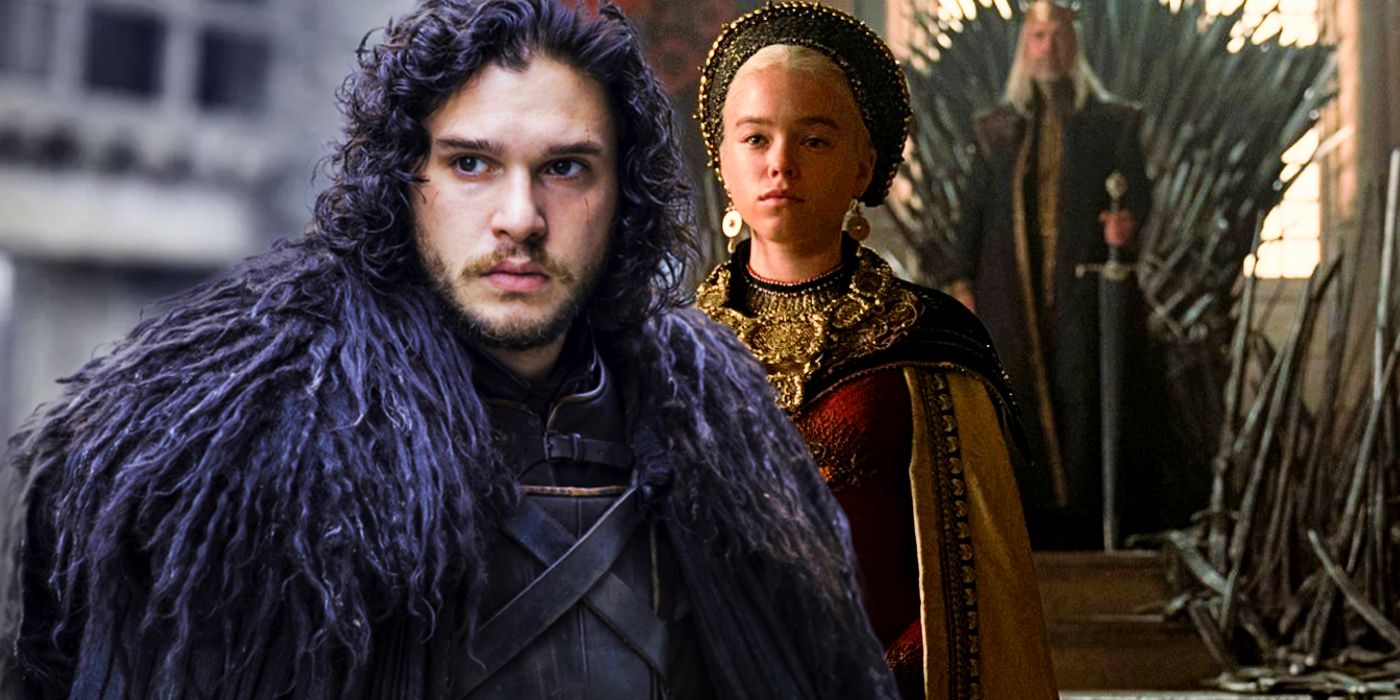 An update on Game of Thrones' spinoffs - and George R.R. Martin's involvement - makes HBO's plan a lot more exciting and eases concerns surrounding the on-screen future of Westeros. For all that Game of Thrones' ending was controversial, to say the least, HBO is pushing forward with multiple projects lined up to turn the hit show into a hit franchise. First up will be House of the Dragon, set around 200 years before Game of Thrones and focusing on the Targaryen Civil War known as the Dance of the Dragons, but there'll be more to come. Other Game of Thrones spinoffs reportedly in development include an animated series based in Yi-Ti, a show revolving around Corlys Velaryon, aka The Sea Snake, and even a Jon Snow sequel with Kit Harington in talks to return.
The future sounds bright, but with that approach come risks. HBO has already experienced not only the backlash to Game of Thrones season 8, but failures with launching spinoffs too: the prequel based around The Long Night was canceled despite around $30 million being spent producing a pilot episode; various other ideas have been discussed and rejected too. Luckily, HBO's approach is a surprisingly restrained one, despite the many ideas, as they refuse to rush things for the sake of building on the IP. But even more importantly, in terms of avoiding past mistakes and ensuring the spinoffs are as strong as possible, is the greater involvement of Martin himself.
Related: Jon Snow's Sequel Can Finally Use 1 Key Book Character GOT Wrongly Cut
Martin, the creator of this world with his A Song of Ice and Fire books (and now more besides), had limited involvement with Game of Thrones, despite writing for the show and consulting on its earlier seasons. As the show's story diverged away from the books, so too did the series from Martin, who himself was busy with other projects, including writing The Winds of Winter. That, however, is changing with Game of Thrones' spinoffs. Martin co-created House of the Dragon and, as reported by THR, has seen his influence at HBO grow considerably. As the outlet writes, "HBO thought, 'Hey, maybe we ought to listen more to that guy who created all this.'" It notes that has meant him approving each project, and "the kind of close involvement he hasn't had since the early days of Game of Thrones." Since there is no one who knows this world better, then giving Martin more creative control over the spinoffs seems like a rather smart idea.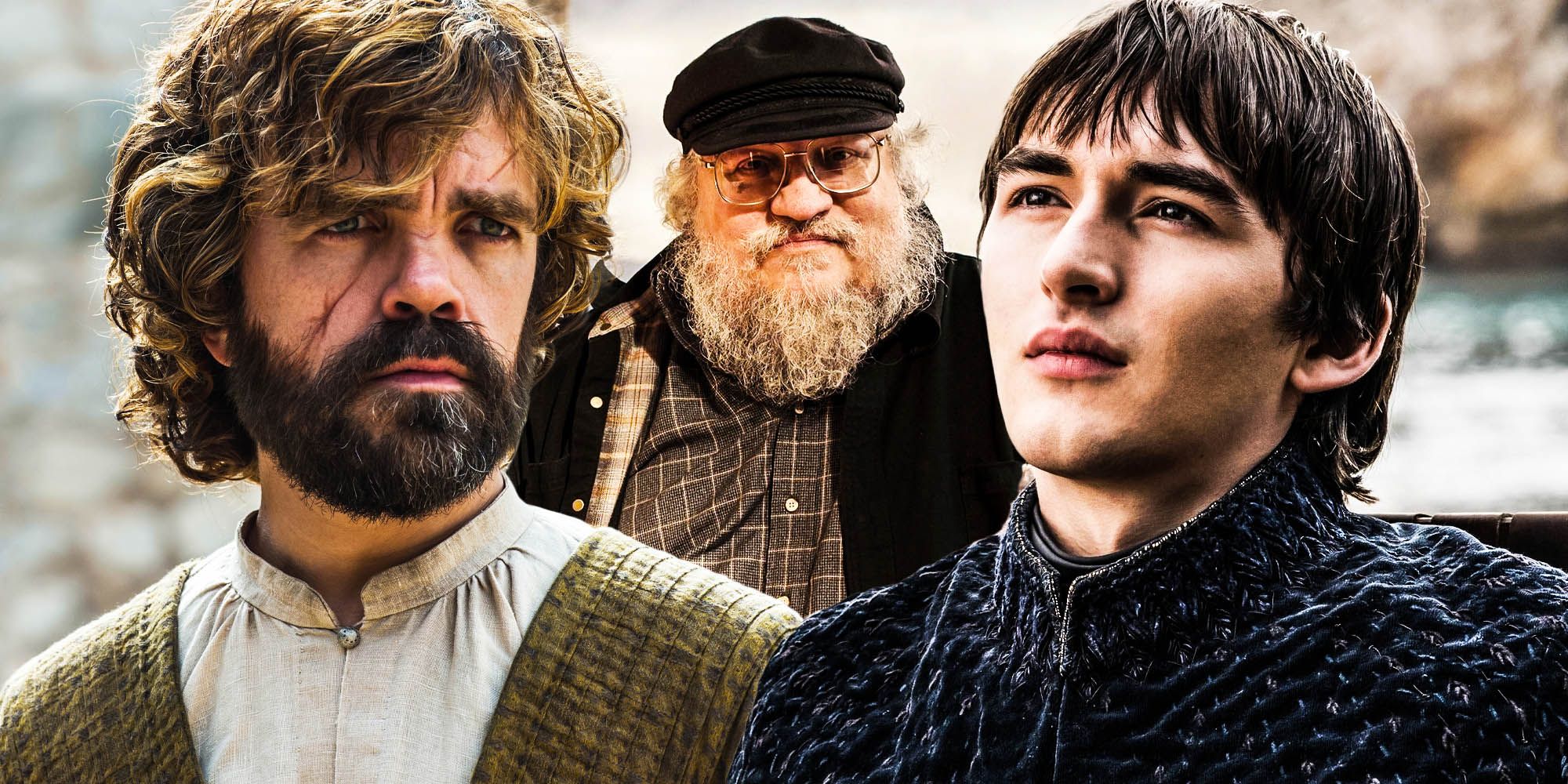 Game of Thrones was never Martin's show - something that is often overlooked when criticizing David Benioff and D.B. Weiss, who deserve as much praise for what it did right as they do criticism for what went wrong - but had he enjoyed greater influence, then perhaps things could have worked out better. The biggest problem with Game of Thrones season 8 (and indeed season 7) was that it was rushed. In contrast, Martin had always believed the show would need at least 10 seasons; if he had the influence to help shape that, then Game of Thrones' ending might not have been quite so divisive. Even in the early stages of hype for House of the Dragon, Martin's influence is clear: from the images and trailers, it's brilliantly adapting his story, with his input, right down to the details of characters, costumes, locations, and more, such as the much larger Iron Throne that now more closely resembles the books.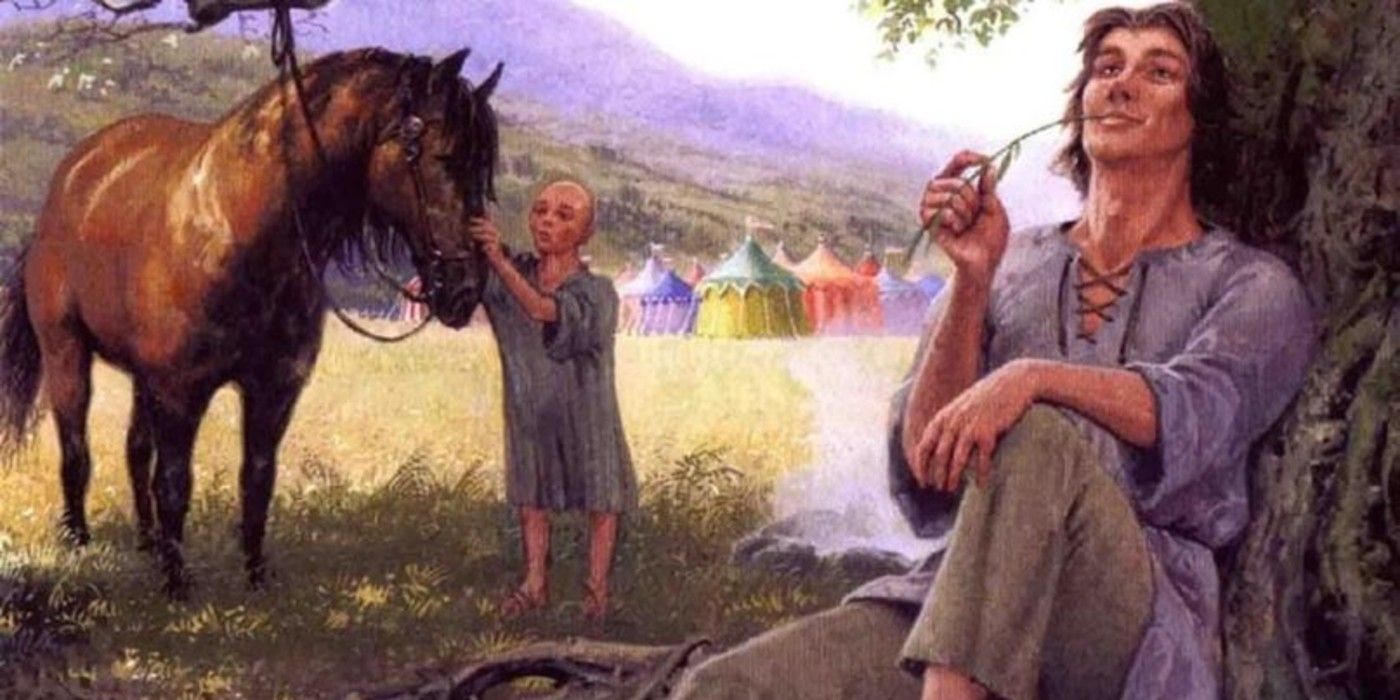 This should bode well for other Game of Thrones spinoffs as well. Martin pushed for the Dance of the Dragons' story to be told because he believed so strongly in its potential as a TV show, given it contains elements that made Game of Thrones such a success but is still far from just a repeat. With that, something like The Tales of Dunk & Egg - another book series that HBO is reportedly adapting, but that is also unfinished - makes more sense, because Martin can help shape the story more.
Similarly, a Jon Snow sequel is a strange idea, but if Martin were helping to guide the character - who is, after all, his own main hero - then it'd make more sense. The trade off, of course, is more time on projects that detract from The Winds of Winter's release, but the author has been clear on that being his priority and, hopefully, he's able to find the right balance between all of this that was perhaps lacking in Game of Thrones' early years. Because if so, on page and screen, Westeros will be incredibly exciting once again.
Next: House Of The Dragon Will Change The Way You See The Starks
from ScreenRant - Feed