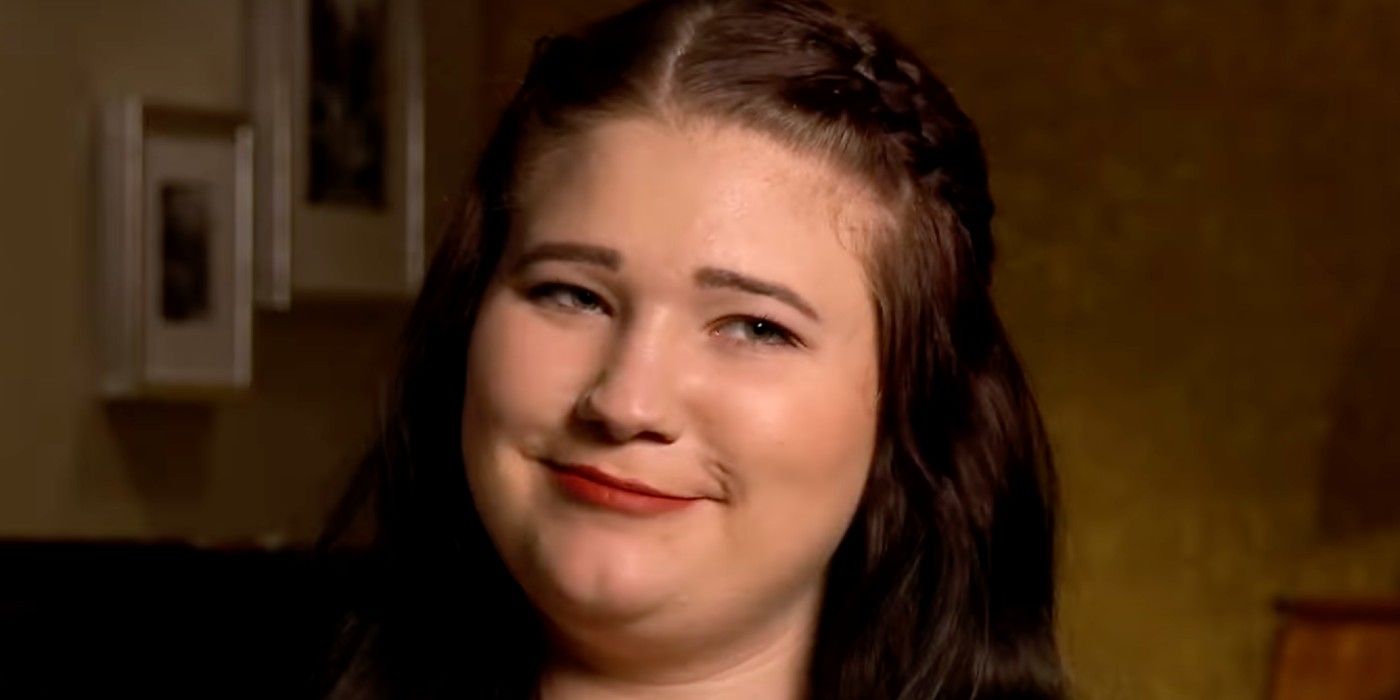 Fans of Sister Wives were shocked when Mykelti Brown announced that she and her husband, Tony Padron, were expecting twins. The reality star is already the mother to Avalon, but the family is ready to grow. Now viewers are hoping that the pregnancy will be documented during the new season of the popular TLC show.
Mykelti is one of the older siblings and is the daughter of Kody and Christine Brown. Early on during the Sister Wives, viewers learned that Mykelti has a passion for fashion, and her goal was to become a designer. Mykelti was regularly featured on the TLC series until her wedding to Tony. After tying the knot, the couple decided to step back from the cameras and concentrate on starting their own family. Now with a toddler, the couple is getting ready to have an even fuller house.
Related: Sister Wives: Why Fans Are Questioning Mariah Brown's Sexuality
Recently, Mykelti took to her Instagram to share some exciting news with her followers. Mykelti posed with Tony, Avalon, and her bump to announce that she was pregnant with twins. Sister Wives star Mykelti wore a light blue dress as Tony hugged his wife. Avalon looked extremely proud after realizing she was going to be a big sister. Mykelti shared with fans that the twins are due in December, noting, "Tony and I definitely weren't planning this." Though the addition is unexpected, the couple is looking forward to their upcoming adventure.
The second photo showed Avalon posing on her house stairs with two bibs that read, "drinking buddies." Fans joked that Avalon will be in for a big surprise when the babies arrive. The toddler wore a large smile as she excitedly shared the good news. Mykelti's mom, Christine, had yet to comment on the post, but fans can only assume she is buzzing with excitement at having another grandchild. Kody just visited Mykelti and Tony, and it may have been the perfect time to tell the entire family before posting it on social media.
Currently, Sister Wives fans have been patiently waiting for the network to announce a new season. While TLC has yet to make any formal acknowledgment, Paedon Brown, Mykelti's brother, shared that his mother had already started filming. According to Paedon, cameras have been rolling, and all the drama has been caught on film. While fans don't think Mykelti will do a homebirth like her sister, Maddie Brown, viewers are looking forward to the updates on her exciting pregnancy. Hopefully all the fun, including the baby shower, will be caught on film for fans to watch.
Next: How Sister Wives Star Kody Brown Celebrated Father's Day
Source: Mykelti Brown/Instagram
from ScreenRant - Feed