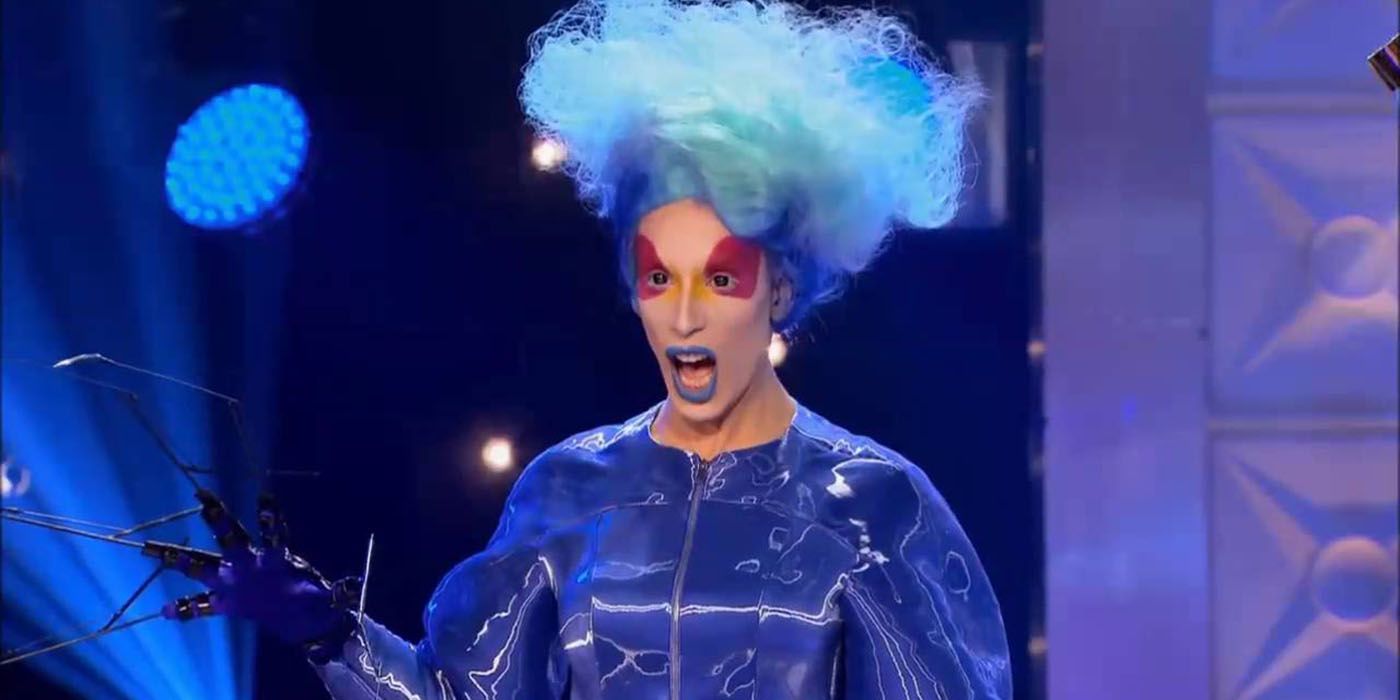 Alaska, breakout star and winner of RuPaul's Drag Race: All Stars 2 has revealed how she feels about not being chosen for the all-winners cast of the latest season of the RuPaul's Drag Race spin-off. RuPaul's Drag Race has become a worldwide phenomenon with many international spin-offs created since the show's beginnings in 2009. The All Stars competition typically features a cast of former Drag Race contestants who couldn't snatch the crown but still made a huge splash within the competition. But every season of Drag Race is unique because RuPaul gets a kick out of keeping the queens on their toes, which is especially true for All Stars 7.
The announcement that All Stars season 7 would feature a cast of former winners was a delightful surprise for viewers who love to keep up with the queens after the competition. Fans immediately began speculating which former winners might make an appearance, especially since the cast would include winners from both the standard Drag Race and All Stars competitions. With six All Stars season winners and 14 regular season winners, the pool of potential queens was extensive. The cast includes Jinkx Monsoon (Season 5), Raja (Season 3), Jaida Essence Hall (Season 12), Yvie Oddly (Season 11), Shea Couleé (All Stars 5), Trinity 'The Tuck' Taylor and Monet X Change (All Stars 4) and international queen The Vivienne (Drag Race UK).
Related: Times When RuPaul's Drag Race Queens Used Runway To Make Big Statements
On RuPaul's Drag Race season 5, Alaska became a fan favorite, instantly charming viewers with her eccentric and hilarious attitude, so it was no surprise she was crowned the winner of All Stars 2. Alaska is also a dedicated Drag Race viewer as the host of the Race Chaser podcast, where she dissects all the juiciest moments of each episode of RuPaul's Drag Race. Since Alaska still holds such a prominent role in the drag scene, many fans were shocked to learn she wasn't cast in All Stars 7. In Alaska's podcast Race Chaser, she explored her feelings about the season 7 snub.
"I was very apprehensive going into this season," Alaska reveals to fellow podcast host Willam. "Because when I wasn't asked to be on it, I was very, very emotional and I was very, very hurt and sad by that. So, I was like, 'Is this going to be too hard? Is it going to be really difficult for me to even watch and talk about it?" During the casting process, some queens will turn down the opportunity due to scheduling conflicts, but Alaska's planner was wide open. At the end of the day, Alaska's love for RuPaul's Drag Race is stronger than her hard feelings. "I just have to say that it's really so incredible, and I'm so glad that this is happening, and I'm so glad that this is happening with these girls."
Winning RuPaul's Drag Race is no simple task, but it's especially difficult when the competition consists of former winners. With the playing field equaled, All Stars 7 has become a celebratory event, especially since this season foregoes eliminations. Because Alaska has such a dedicated fan base, many Drag Race fans were disappointed to learn that she wasn't cast in the competition. Since RuPaul's Drag Race: All Stars 7 has been such an exciting event for audiences, RuPaul might do another all-winners cast in the future. If so, RuPaul's Drag Race fans will have to cross their fingers for Alaska to be cast next time.
Next: RuPaul's Drag Race All Stars Season 7 Rules and Format Explained
Source: Race Chaser / Apple Podcasts
from ScreenRant - Feed