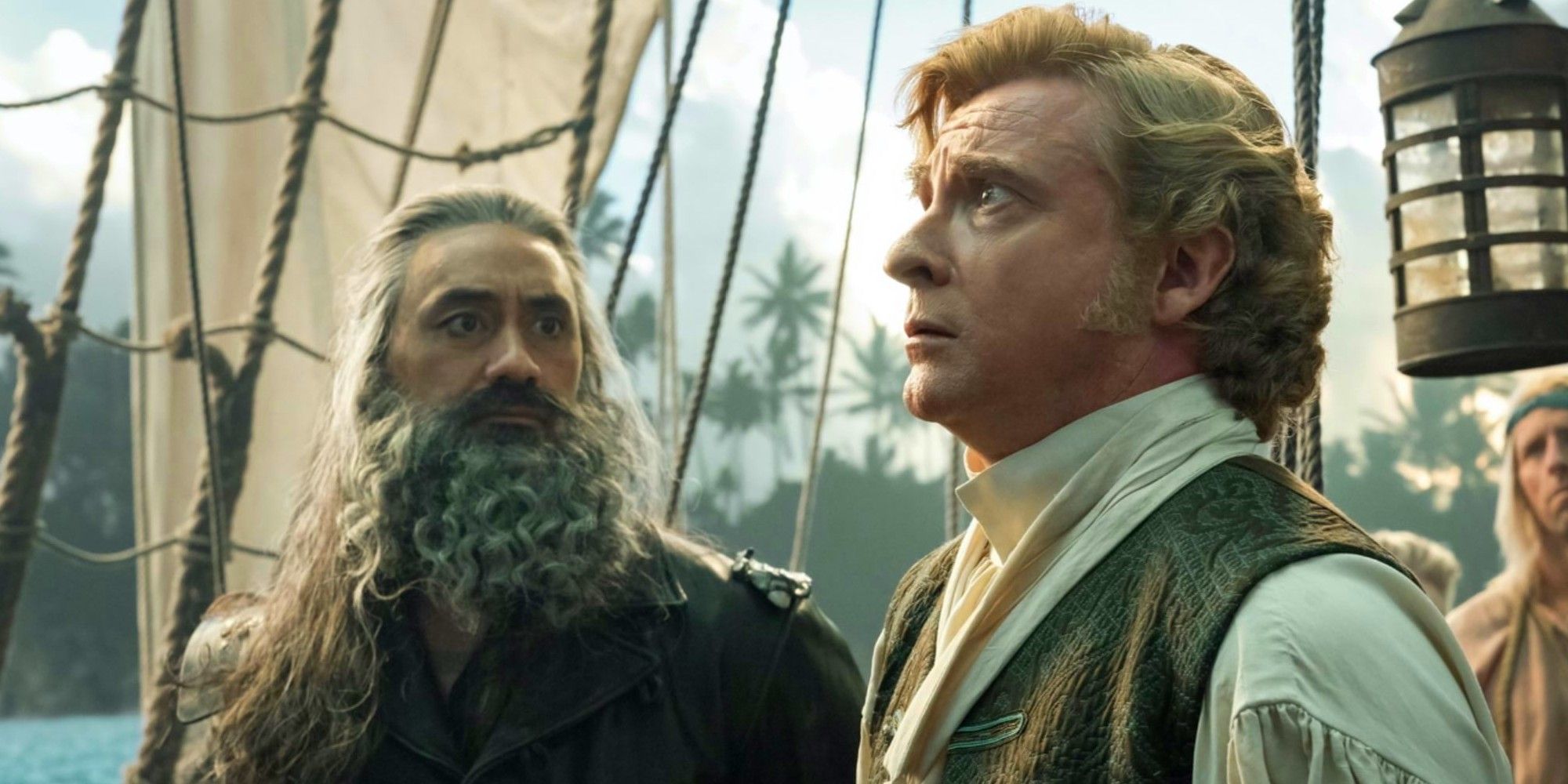 Our Flag Means Death has been renewed for season 2 by HBO Max. The series premiered its first three episodes on the streaming service on March 3, 2022, releasing subsequent episodes in bundles of 2 or 3 over the following few weeks. The comedy series, which currently holds an aggregated score of 91% on Rotten Tomatoes across 35 critic reviews, was created by People of Earth's David Jenkins and stars Rhys Darby, Ewen Bremner, Joel Fry, Samson Kayo, Con O'Neill, Nathan Foad, Vico Ortiz, Kristian Nairn, Matthew Maher, Guz Khan, David Fane, Rory Kinnear, Leslie Jones, Will Arnett, and Thor: Love and Thunder director Taika Waititi.
The series is a semi-biographical take on the life of actual 18th century Barbadian pirate Stede Bonnet (Darby). He is a wealthy man who abandons his established life to take to the high seas and become a pirate, despite having no clue what he's doing. He and his motley crew attempt to become respected pirates aboard their ship, Revenge, and an encounter with rival pirate Edward Teach (another real-life figure who is better known by his moniker Blackbeard) leads to an unlikely romantic chemistry between the two captains. The show has also featured appearances by many supporting characters played by comic greats including Kristen Schall, Tim Heidecker, Nick Kroll, and SNL's Fred Armisen.
Related: Our Flag Means Death: Why It's Bad Luck To Kill A Seagull
On their official Twitter account, HBO Max has announced that Our Flag Means Death has finally been renewed for season 2. This announcement comes about two and a half months after the finale of season 1 aired. It will certainly be a great relief to the show's legions of fans, who have been taking to social media to demand the story be continued for quite some time, to the point that they had even created a petition.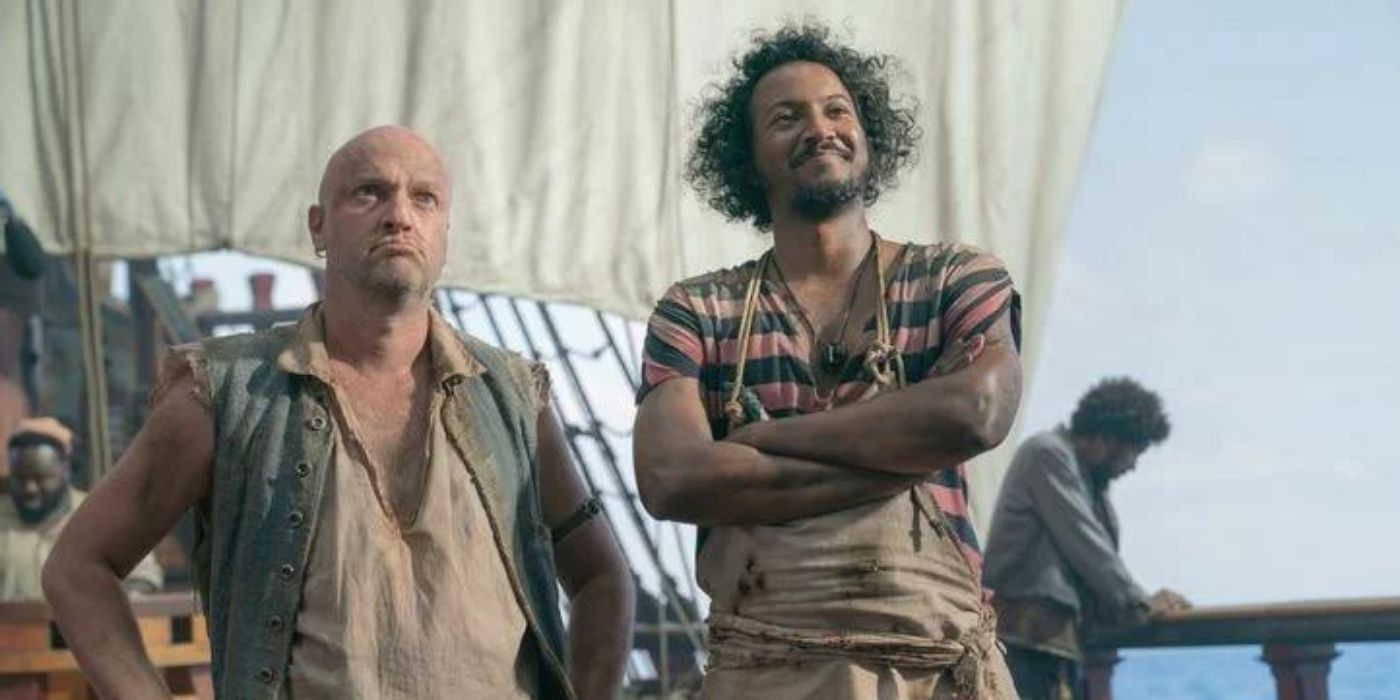 Part of the reason for the show's obsessive fandom is its LGBTQ+ representation, which has been praised by many viewers within the community. In addition to its core romantic throughline, there are two additional LGBTQ+ relationships and a nonbinary character within the show's 10-episode first season. However, the show has been a hit both within and without the LGBTQ+ community on the back of its sharp comedy and exciting ensemble.
So far, there are no story details regarding Our Flag Means Death season 2. Information about returning cast and upcoming plot lines will likely start to trickle in soon as the show gets further into pre-production, however. Whether Waititi returns to the series remains to be seen, as the director is currently busy promoting Thor and prepping an upcoming untitled project that takes place in the Star Wars universe.
Next: Our Flag Means Death: Was Spanish Jackie A Real Person?
Source: HBO Max
from ScreenRant - Feed