Holding the comic book industry hostage for nearly 60 years, the Comics Code Authority allowed publishers to dictate the appearances, themes, and language used in comics. Despite the ban on LGBTQ+ characters, comic writers were able to queer-code their work to depict the underrepresented community, and by 1989 were able to finally show openly gay characters on the page.
While mainstream media representation has come a long way in recent years, several popular comic book superheroes such as Wonder Woman and Deadpool continue to have their sexualities downplayed or erased entirely when portrayed on-screen.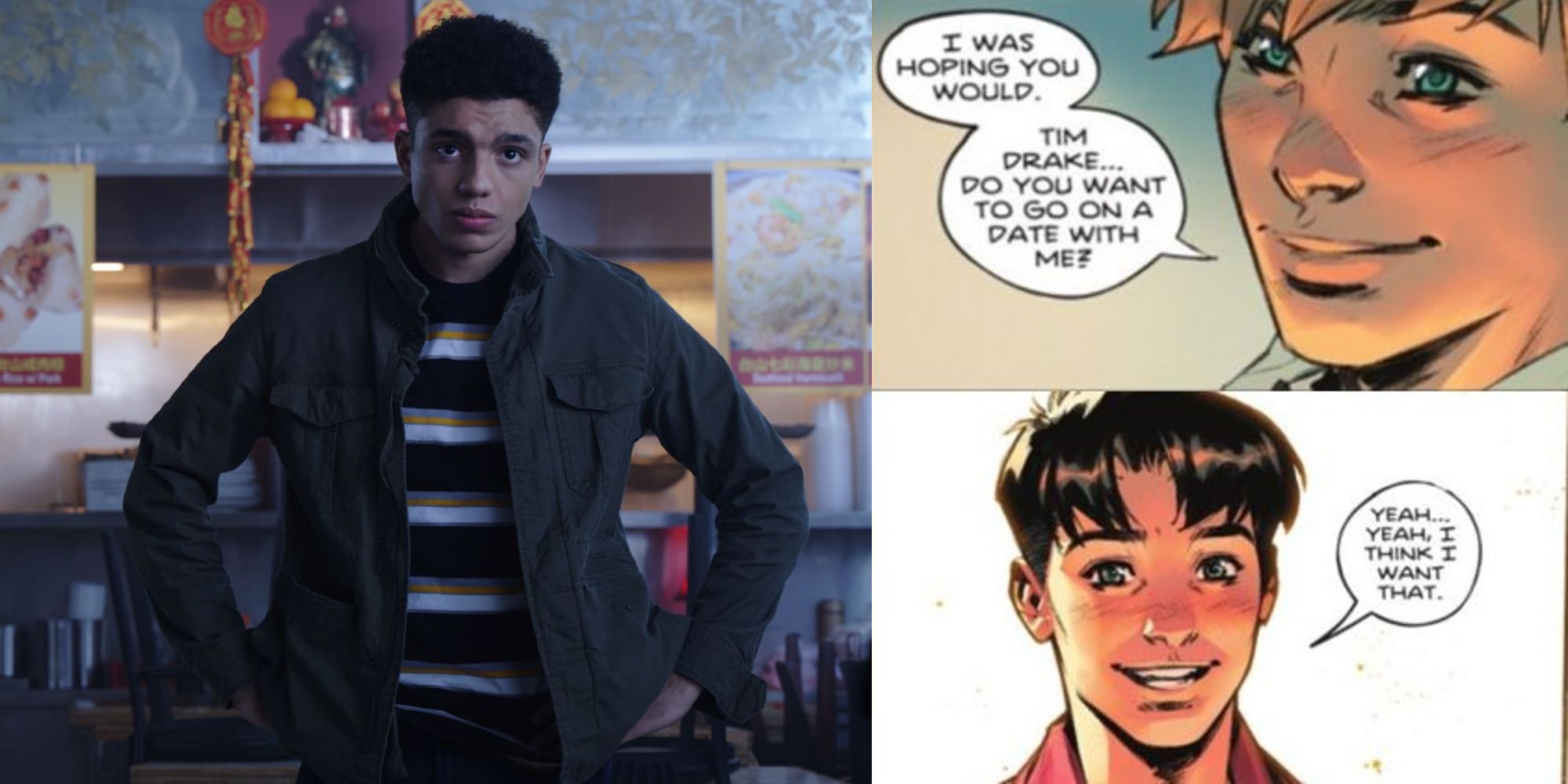 Since his first introduction in 1940, Robin has frequently been the ward and side-kick to Batman. Despite the inferences made in his comic appearances, Robin's sexuality has been consistently written as straight, ignoring the countless requests from fans to make his sexuality apparent.
RELATED: Every Robin in DC Comics, Ranked By Fighting Ability
The third hero to take on the role of Robin, Tim Drake, has finally answered the call for bisexual representation as he goes on a date with schoolmate Bernard Dowd after the pair fight alongside one another in Batman: Urban Legends #6. While Tim Drake has already made his debut in HBO's Titans, the character's sexuality has yet to be addressed on-screen.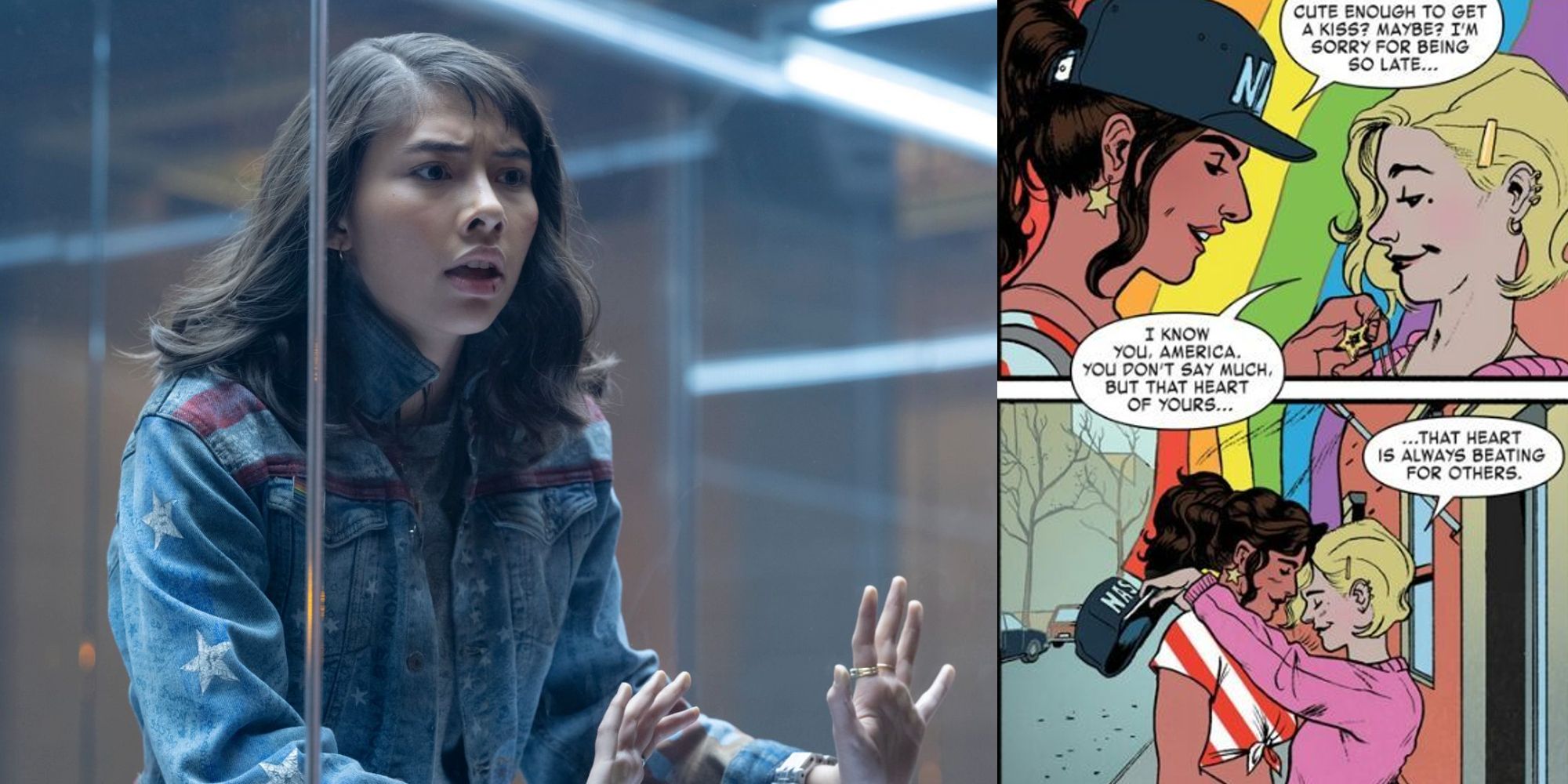 Making her first live-action appearance in Doctor Strange in The Multiverse of Madness, America Chavez has become an instant fan favorite and one that many LGBTQ+ fans hope to see more of in the MCU. While the film remained fairly true to America's comic origin story, viewers were disappointed to find that her identity as a lesbian Latina woman was left out.
Given that the multiverse-hopping hero was aged much younger in the film than in the comic, there is still a chance that Marvel carries out Miss America's storyline going forward to give the queer superhero the treatment she deserves.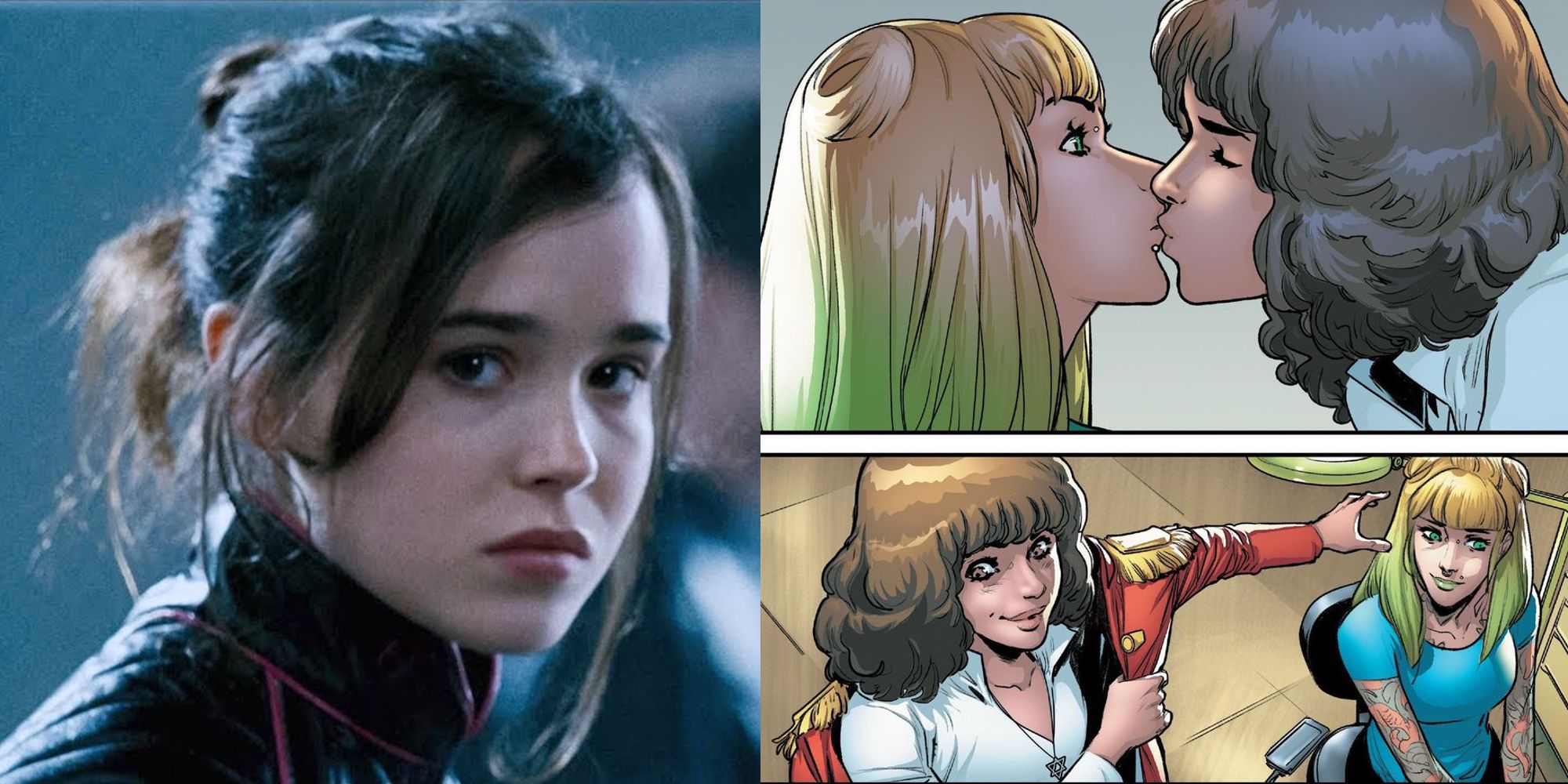 While Kate "Kitty" Pryde has been a favorite among comic readers for decades, the character has received minimal on-screen representation. Elliot Page's performance brought more substance to Kitty's live-action storyline in X-Men: Days of Future Past, but was relegated to being a love interest for Iceman and potential adversary to Rogue in X-Men: The Last Stand.
RELATED: Top 10 X-Men, Ranked by Fighting Skills
Kitty's most notable relationships in the comics included Colossus and Rachel Summers, whose intimate moments with Kitty were limited to pet names and flirtations without any real substance. In 2020, Kitty's bisexuality was confirmed as she shared a kiss with her female tattoo artist in Marauders #12.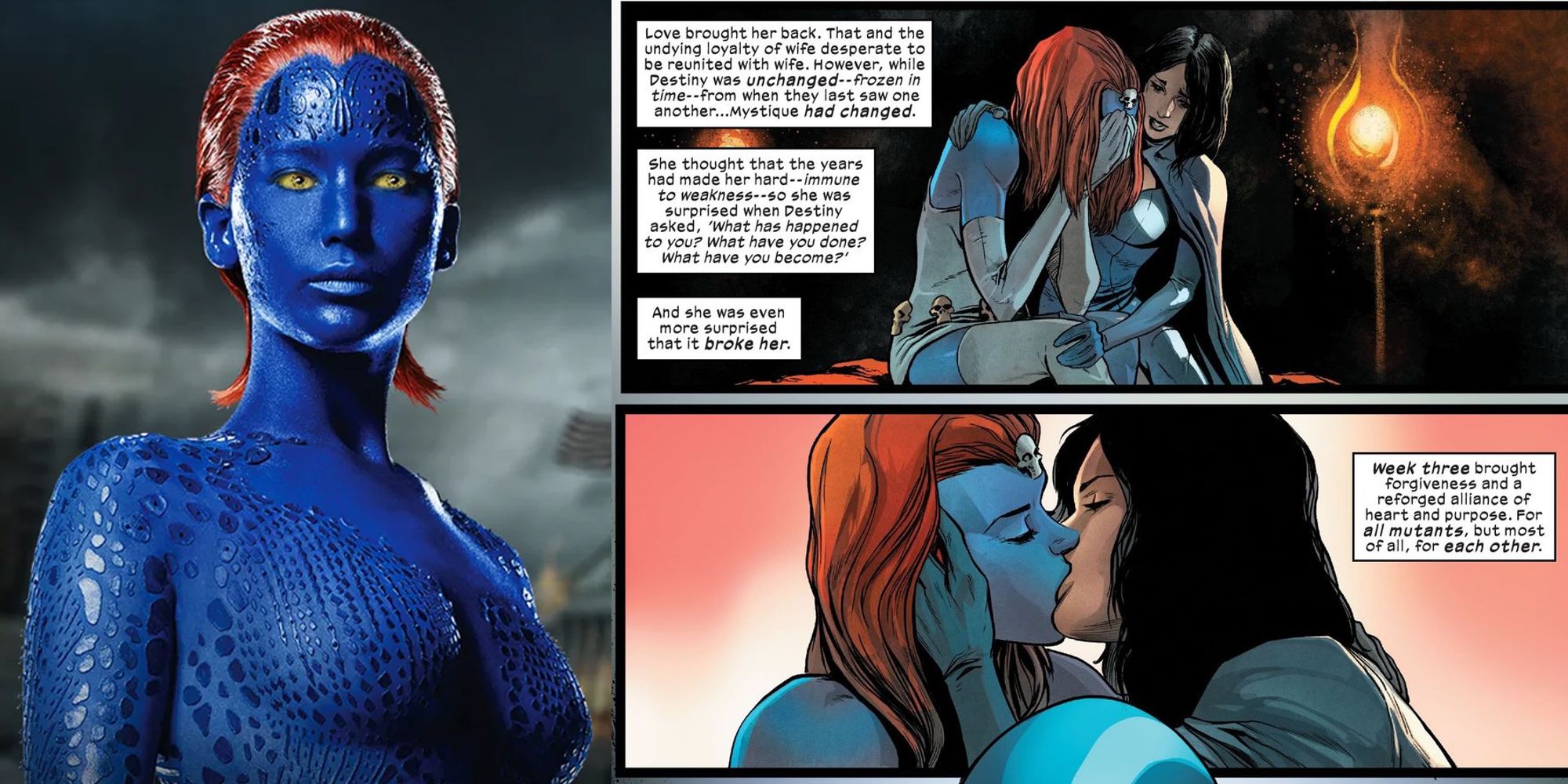 Fans of the X-Men films know Mystique as the femme fatale anti-hero who often took a leadership role in the team's missions, but the Raven Darkhölme of the comics is different in more ways than one. Aside from the film's hyper-sexualized version of Mystique's appearance, her villainy is also downplayed to allow her to work alongside the X-Men rather than opposing them.
Mystique's marriage to Irene Adler, also known as Destiny, is an important part of queer history as one of the earliest depictions of a lesbian relationship in comics. As the MCU introduces their own Mystique, it would benefit them to take her tendency to shift alliances and her queer identity into consideration.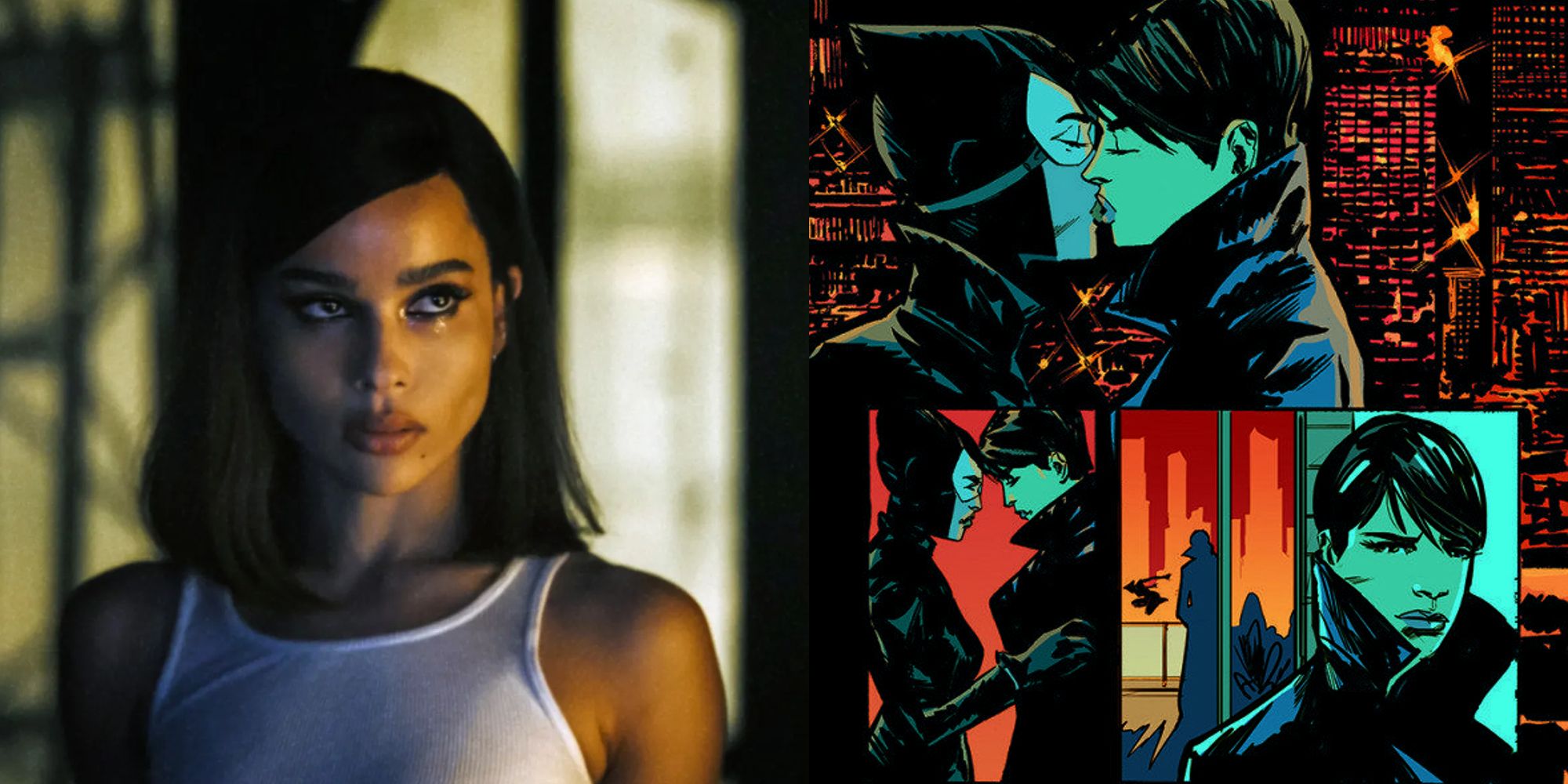 Since her early introduction in the 1940s, Catwoman has been a symbol of strength for outcasts, even more so after being sidelined for years by the Comic Code Authority. Fans have speculated about Selina Kyle's sexuality for decades but it wasn't until 2015 that the comic finally explored a romantic relationship between Selina and rival mob boss' daughter, Eiko Hasigawa, who had taken up the position as the new Catwoman.
RELATED: The 10 Best Catwoman Actors, According To Ranker
When preparing for the role of Catwoman in The Batman, Zoe Kravitz revealed her intention to play the character as bisexual, the first time Catwoman's sexuality had been acknowledged in a live-action role. While viewers were excited about the representation, all clear indication of Selina's sexuality was cut from the film, leaving only vague inferences that readers had become all too familiar with.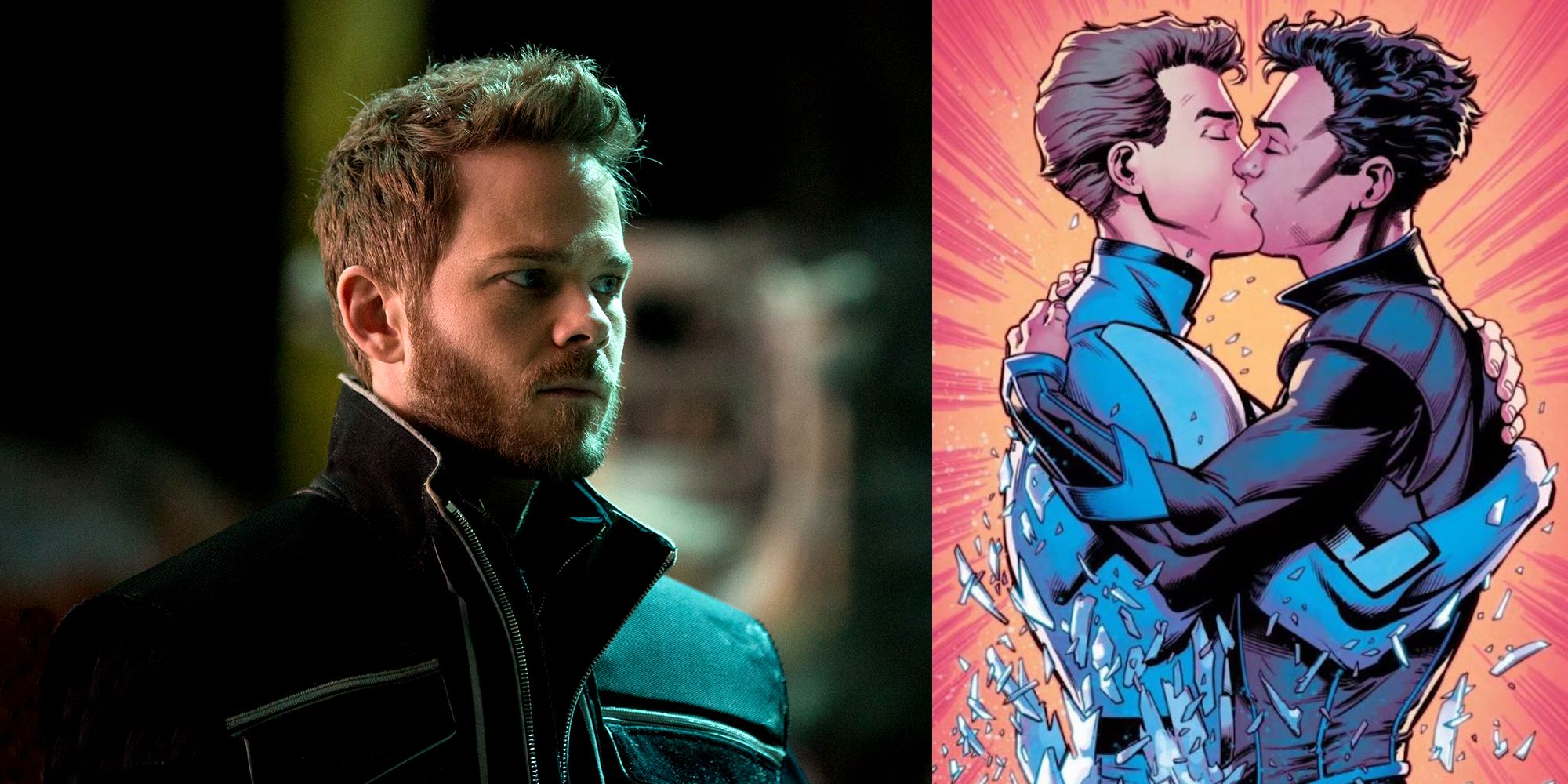 A founding member of the X-Men, Bobby Drake, also known as Iceman, is an omega-level mutant whose power and abilities were minimized in the Fox film adaptations. Despite having no romantic relationship with fellow mutant, Rogue, in the comics, the films built a strong bond between the pair that many viewers began to root for.
In 2015, a time-displaced Bobby was able to help adult Iceman realize his true identity as a gay man and begin the journey toward acceptance. The character's touching relationship in 2016 with the Inhuman, Romeo, made it clear that Iceman's sexuality should be included in MCU's version of the X-Men.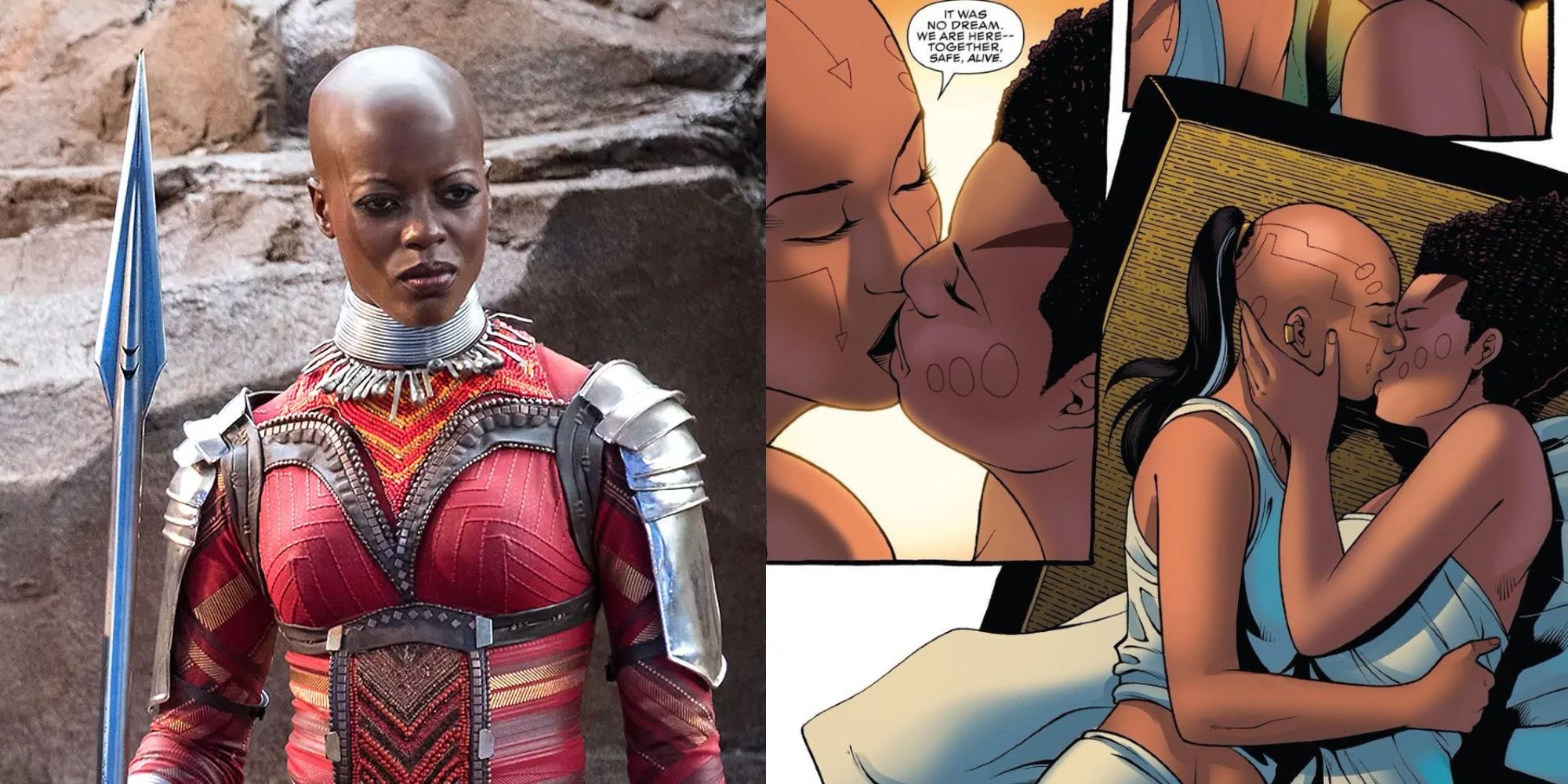 While there are many things that fans believe the MCU did better with Black Panther than the comics, others question why Ayo's sexuality was excluded. The canonically lesbian character has been a crucial part of the Black Panther comics alongside her girlfriend, Aneka, even receiving their own spin-off written by feminist writer Roxane Gay.
Despite this long-standing relationship, Aneka's character was excluded from the film and replaced by an original character Okoye played by Danai Gurira, who shares a surprising amount of similarities to Aneka. According to press reports, scenes depicting Ayo and Okoye flirting with one another were cut from the film, contributing to the idea that Ayo's sexuality was intentionally erased.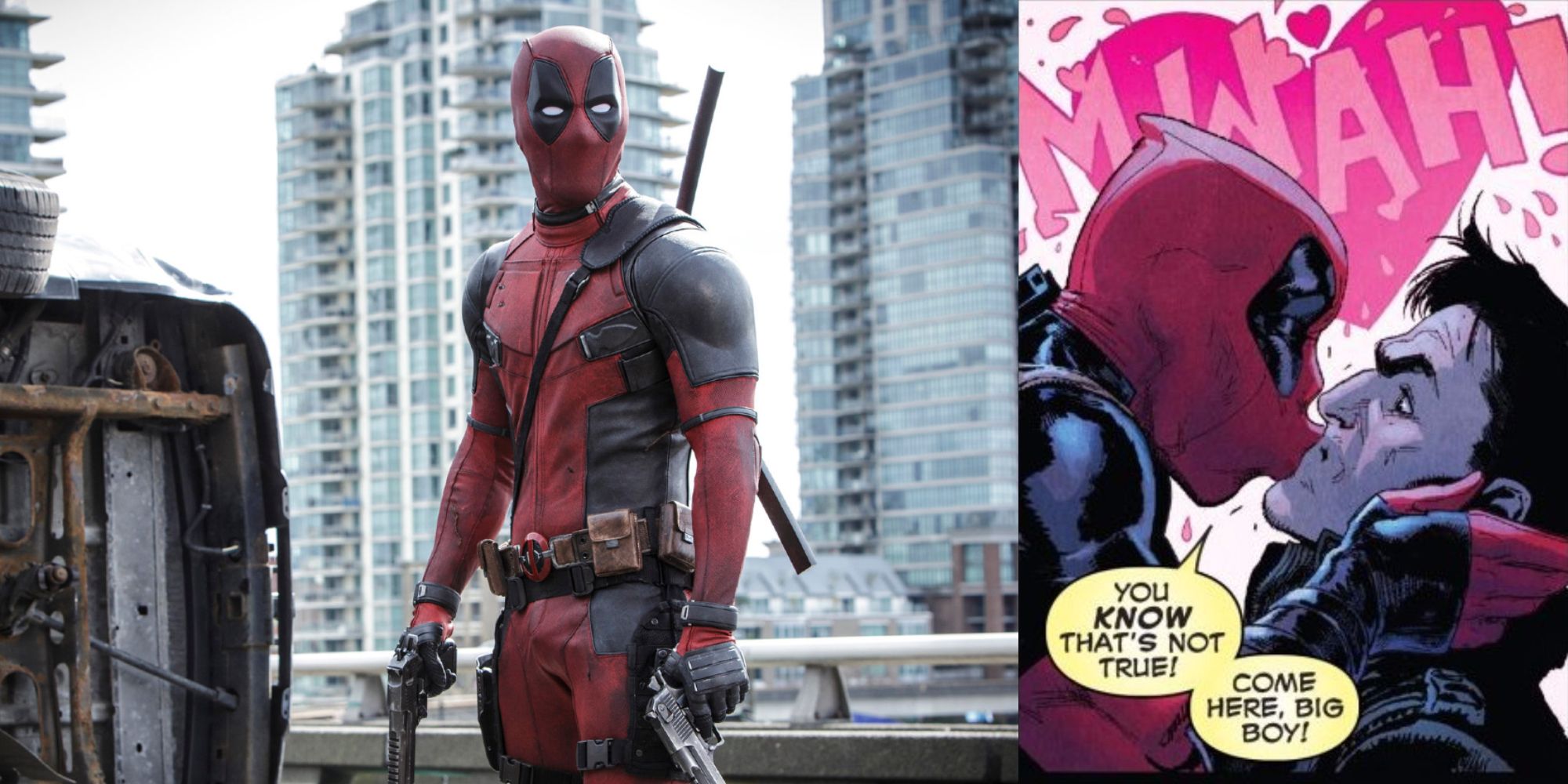 Deadpool is known for his shameless commentary and fourth-wall breaking in the world of Marvel comics, but fans of the Deadpool films alone may not be aware that the comic book character is canonically pansexual. While Wade Wilson makes the odd flirtatious joke with men in the films, he is strictly shown to be heterosexual with both films focusing on his undying love for Vanessa Carlysle.
While Deadpool has only ever been shown to have relationships with women in the comics, he consistently makes passes at popular male characters such as Spider-Man and Wolverine, leading fans to believe that it might change in the future.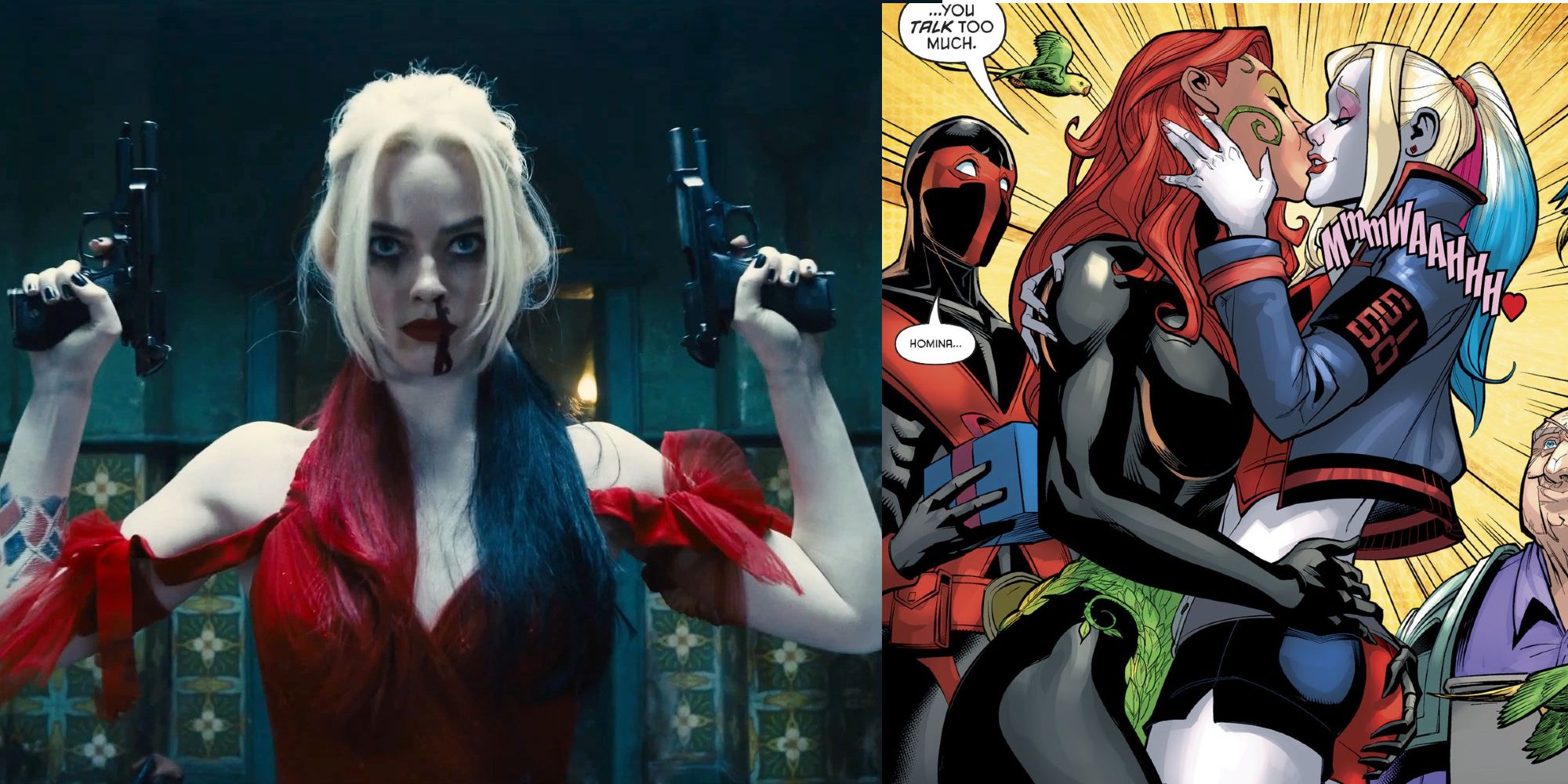 Since her introduction as Joker's psychiatrist and eventual partner in crime, Harley Quinn has made huge strides in character development. The once abused and manipulated Quinn later escapes Joker's grasp and establishes herself as her own force of evil to be reckoned with. Harley's relationship with the anti-hero, Poison Ivy, was first explored in DC Bombshells #79 in 2017 and fans have been rooting for the couple ever since.
Cathy Yan's Birds of Prey may have been the best interpretation of Harley Quinn's comic book sexuality so far, as Suicide Squad (2016) and The Suicide Squad (2021) ignore Harley's bisexuality in favor of portraying her as the 'man-crazy' loose canon with little to no emotional control.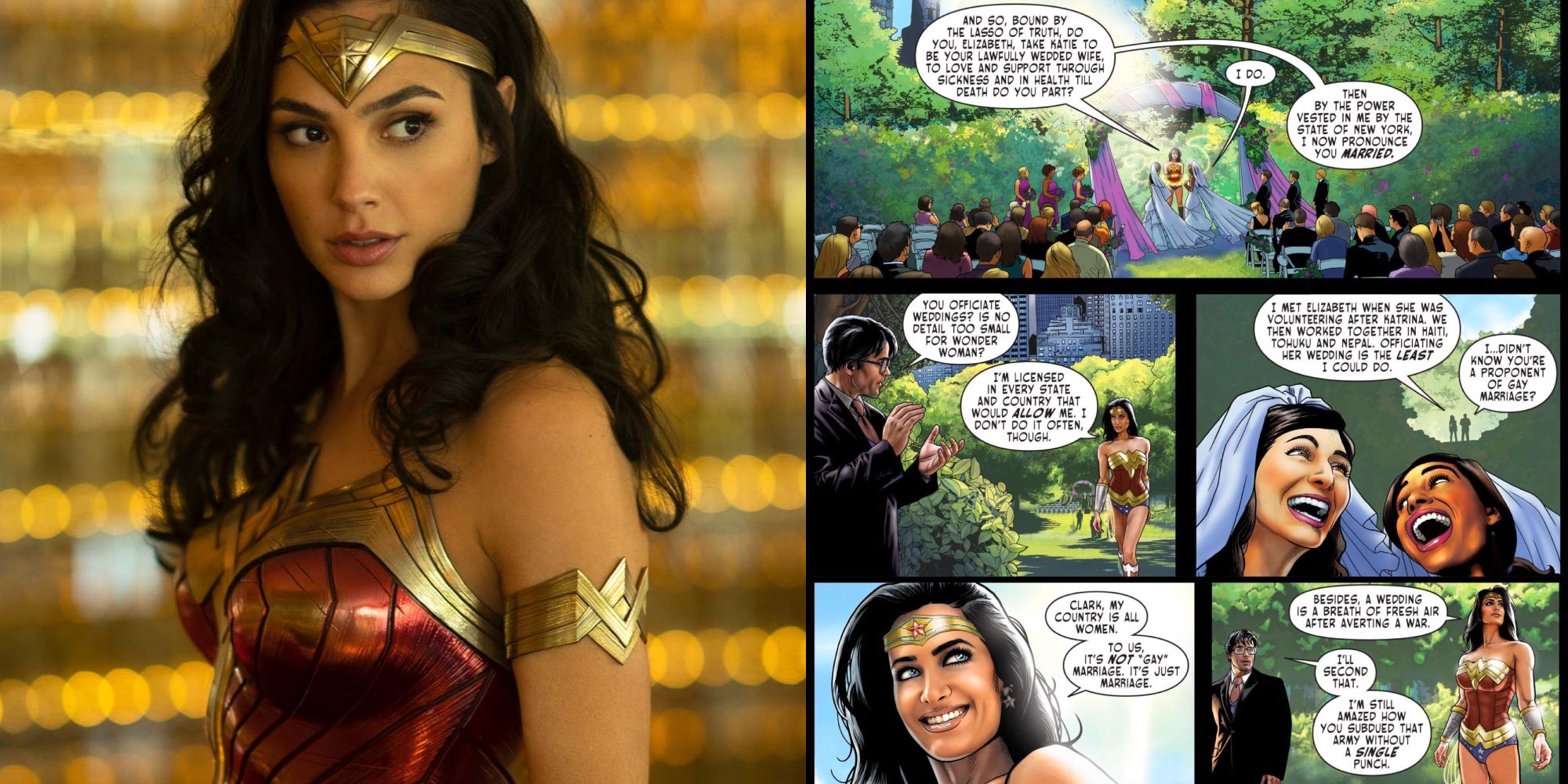 In every multiverse iteration of Wonder Woman, her queerness is a crucial part of her identity having grown up with the normalcy of lesbian relationships in Themyscira. Wonder Woman has been an icon for queer representation among comic fans despite the lack of on-screen confirmation of the Amazonian's bisexuality.
Although Wonder Woman and the subsequent films focus on her relationship with pilot Steve Trevor, Diana has always been a strong defender of LGBTQ+ people and their rights. Most recently, in Dark Knights of Steel #2, Wonder Woman shares a kiss with new girlfriend and Superman's sister, Zala.
NEXT: 8 LGBTQ+ Comic Heroes Already Linked To The DCEU
from ScreenRant - Feed