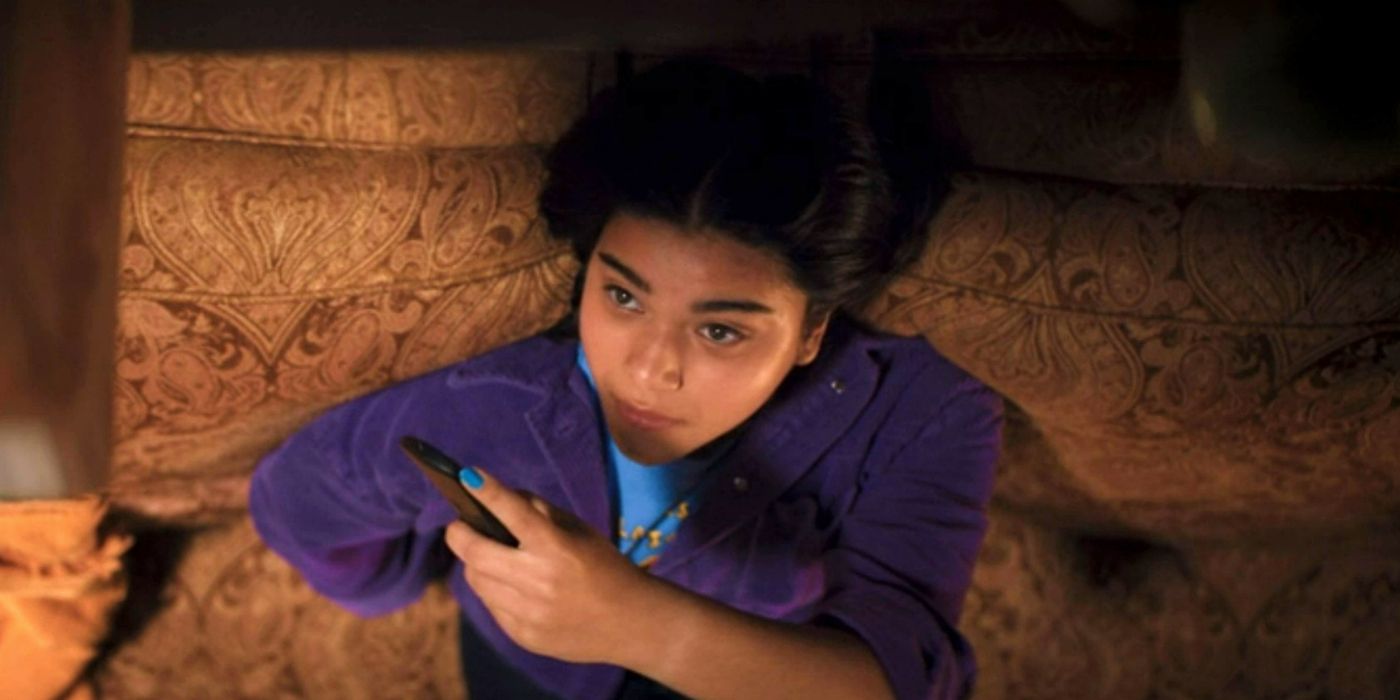 A new behind-the-scenes video reveals the filmmaking magic behind a complex shot featured in Ms. Marvel episode 1. The latest addition to the Marvel Cinematic Universe, Ms. Marvel features newcomer Iman Vellani as Kamala Khan, a Pakistani-American teenager and Captain Marvel superfan who suddenly finds herself acquiring her own special powers. The series is executive produced by Sana Amanat, who co-created the character for Marvel Comics in 2013, and is led by Bad Boys For Life and Batgirl directors Adil El Arbi and Bilall Fallah.
Taking inspiration from several coming-of-age films and television series, audiences were treated to a fast-paced, visually arresting adaptation of the source material when Ms. Marvel episode 1 debuted on Disney+ this week. Featuring a mixture of animation, clever camerawork, and other special effects, El Arbi and Fallah brought viewers directly into Kamala Khan's intricate daydreams and boundless imagination. The resulting product delivered a decidedly unique visual experience reminiscent of the character's comic-book origins.
Related: Why Kamala Khan Worships Captain Marvel
Now, director El Arbi shares a behind-the-scenes look at exactly how Ms. Marvel episode 1's couch shot was filmed via his Instagram stories. Later, the clip was also shared to Twitter by the Ms. Marvel UK fan account. Featuring a rotating camera rig, the clip shows fans exactly how much work was involved in securing the shot of Kamala collapsing onto her couch. Check out the clip below:
Click here to view the original post on Twitter
This rare behind-the-scenes glimpse at the filming process just goes to reveal exactly how much preparation must have gone into making Marvel's latest streaming series. While this one clip only shows the process behind a single shot, which lasts only for a few seconds, it gives a good indication of the kind of work required to deliver on the show's unique visuals. Given the slick nature of the show's premiere episode, fans can only imagine how much more effort the whole series would have demanded of El Arbi, Fallah, and the rest of their directorial team.
Yet despite all this work, Ms. Marvel's introduction into the MCU has not gone entirely as planned. While it has been praised by critics, some fans began review bombing Ms. Marvel episode 1 within hours of its premiere, for a variety of reasons. Some criticisms were levelled at the change in Kamala's powers, while others included far less legitimate concerns, such as taking umbrage at its Pakistani/Muslim representation. Hopefully, other viewers will decide to make up their own minds about the series as it continues to air on Disney+.
Next: MCU Phase 4 Continued Infinity War's Vision Snub & Nobody Cared
Source: Adil El Arbi (via Ms. Marvel UK)
from ScreenRant - Feed