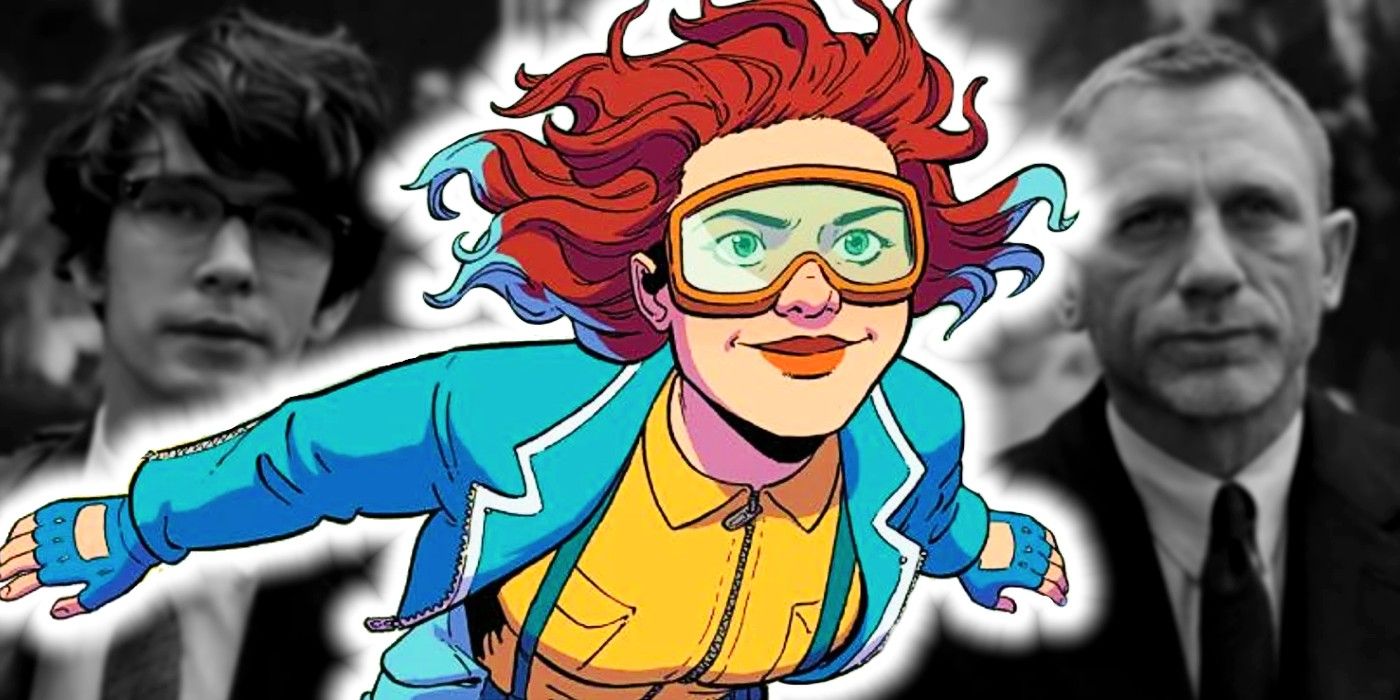 Warning: Contains a preview for Marvel's Voices: Pride #1
The much anticipated debut of Marvel Comics' newest transgender hero, a mutant who calls herself Escapade, is introducing an explicitly queer spin on a classic James Bond character in the pages of the upcoming Marvel's Voices: Pride #1. Escapade, real name Shela Sexton, has a best friend named Morgan Red who operates as her technological support in her missions, reminiscent of the James Bond ally Q, who does the same thing for 007.
While the character of Q was not created by Ian Fleming in his original James Bond novels, the tech-savvy spy inventor has been around in James Bond media since the early 1960s, played primarily by actors Desmond Llewelyn, John Cleese, and most recently Ben Whishaw. Whishaw's portrayal of Q was supposed to introduce him as the first major gay character in a Bond film, but he ended up only briefly mentioning he was preparing for a date with a man, disappointing many LGBTQ+ who were expecting a lot more tangible representation.
Related: James Bond's New Adventure Puts Focus On Espionage & Spycraft
Escapade, who uses "she/her" pronouns, is an entirely new Marvel character, an unapologetically queer trans woman with the fascinating power to translocate herself into the position of anyone she is near, swapping not only their locations but also their skills and powers. Escapade and her best friend Morgan Red are not the most law abiding citizens, having apparently been teaming up to travel around the Marvel Universe and steal from criminal organizations using their combined skills. Escapade's first story in Marvel Voices: Pride #1, "Permanent Sleepover" by Charlie Jane Anders, Ro Stein, Ted Brandt, and Tamra Bonvillain, will supposedly introduce her to the new nation of Krakoa after a run-in with Emma Frost and Destiny, meaning she will hopefully join the main cast of Krakoa in the near future. Morgan Red is introduced as Shela's "ride-or-die trans mutant besties from way back," although Red's mutant power has not been introduced in the preview images available. Check out the first two pages of "Permanent Sleepover" below: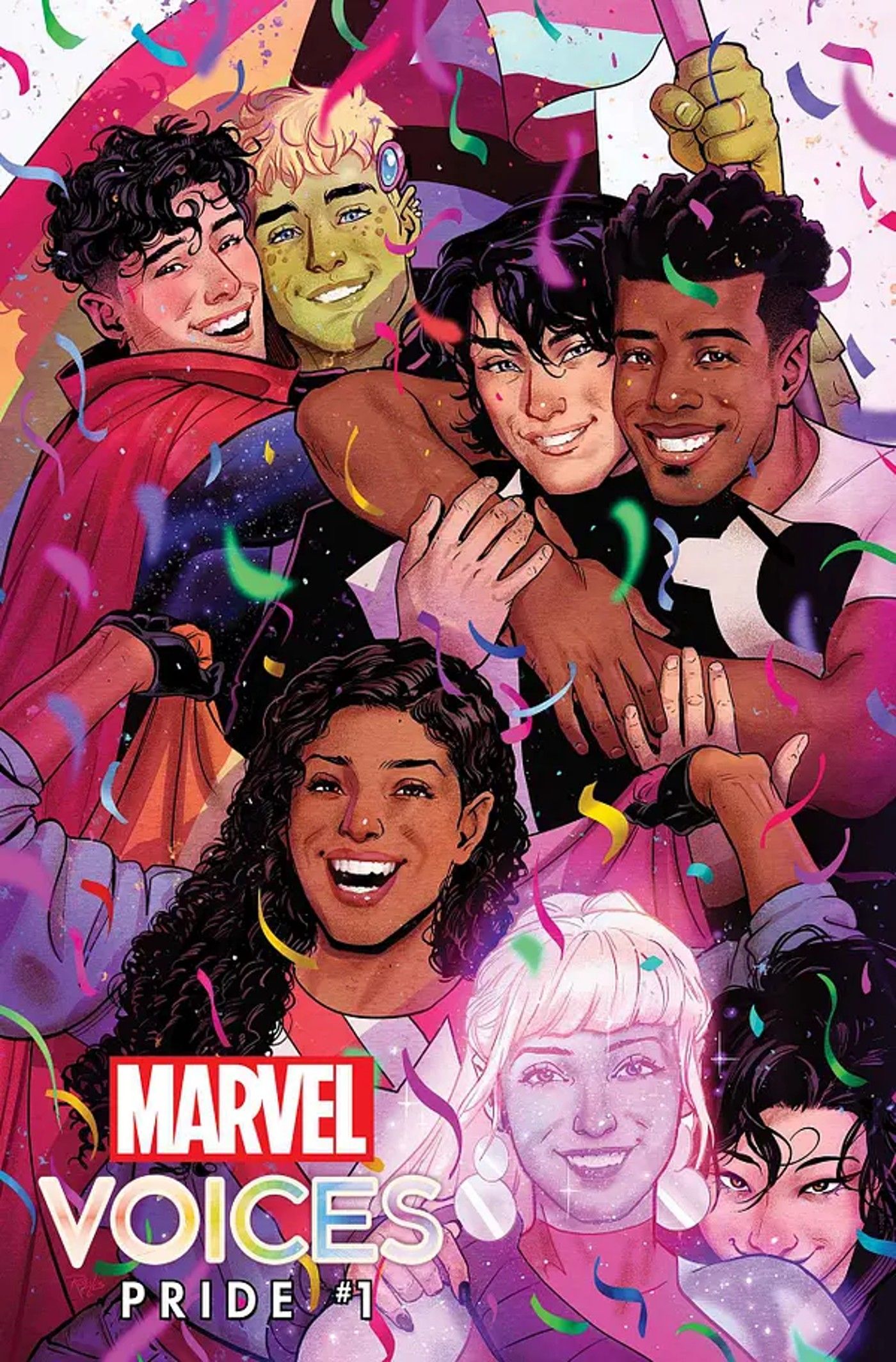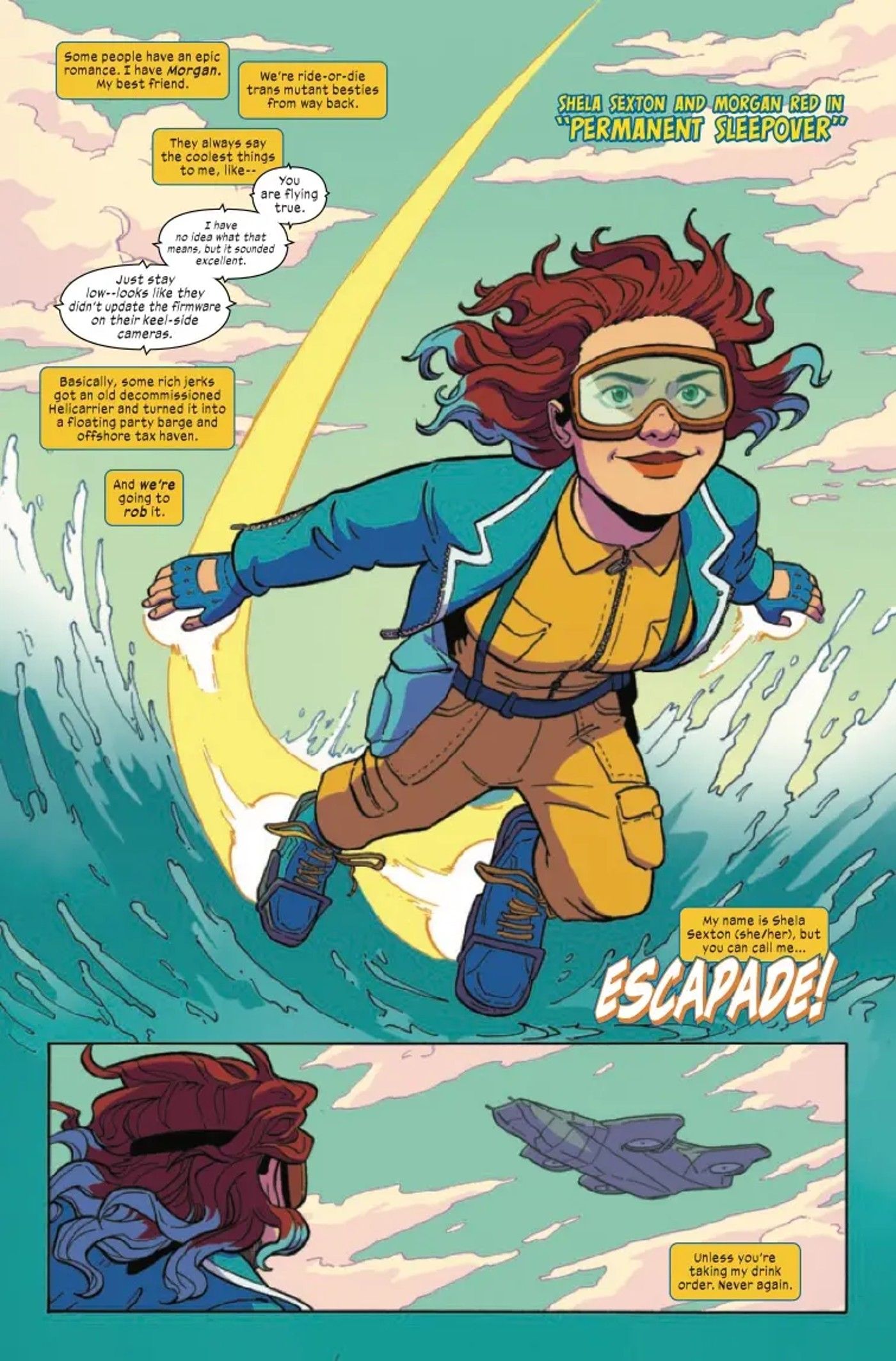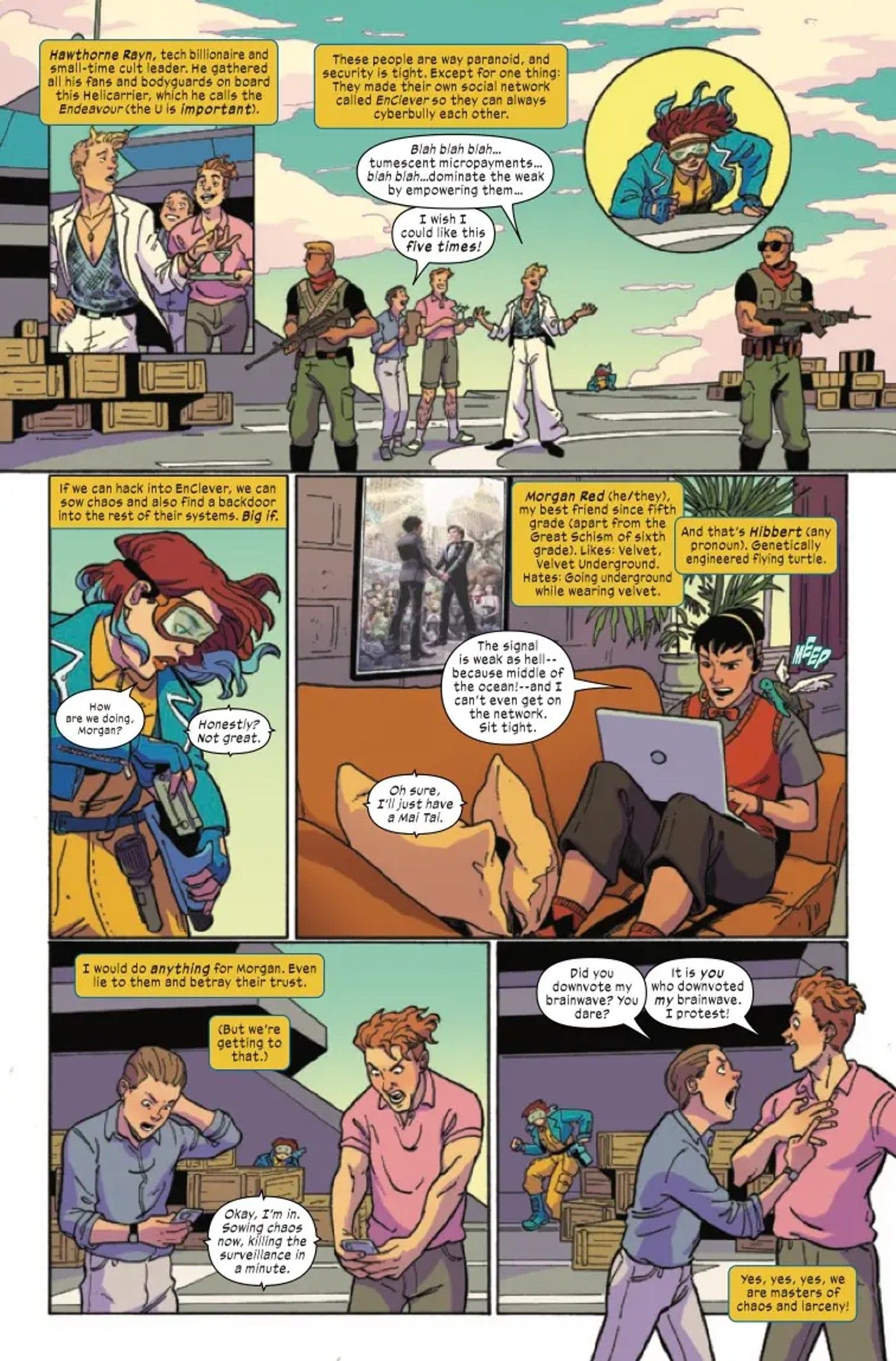 Morgan Red, who uses "he/they" pronouns, is Escapade's "home base" support, offering remote technological assistance and surveillance, something that Q often did when helping James Bond. Interestingly, the two heroes are joined by an adorable but as-of-yet unexplained flying turtle, a genetically-engineered friend they've named Hibbert, and one has to wonder if Red's mutant ability has anything to do with gene-technology. Sexton and Red are attempting to rob "small time cult leader" Hawthorne Rayn, a tech billionaire with an offshore tax exempt boat, and Red is attempting to "sow chaos" by infiltrating the cult's personal social media network. Eventually Red is able to, showing off their impressive technological skills and remote support for Escapade, who is truly a hilarious character mocking the embarrassing "NFT bros" aboard Rayn's boat. With last year's Marvel's Voices: Pride 2021 #1 reintroducing queer mutant Jessie Drake and then subsequently not using her at all in the past year, hopefully Marvel will have learned from that and will absorb Escapade and Morgan into main Marvel continuity sooner rather than later.
Q's "reveal" that he was gay, or at least going on a date with a man, in No Time To Die was such a let down for LGBTQ+ fans. It is awesome to see Marvel Comics is reproducing a similar professional dynamic between Escapade and Morgan Red with a version of James Bond's "Q" who is a proudly trans character. Marvel Voices: Pride #1 goes on sale Wednesday, June 22.
More: Marvel Finally Acknowledges Just How Queer the X-Men's Krakoa Is
from ScreenRant - Feed