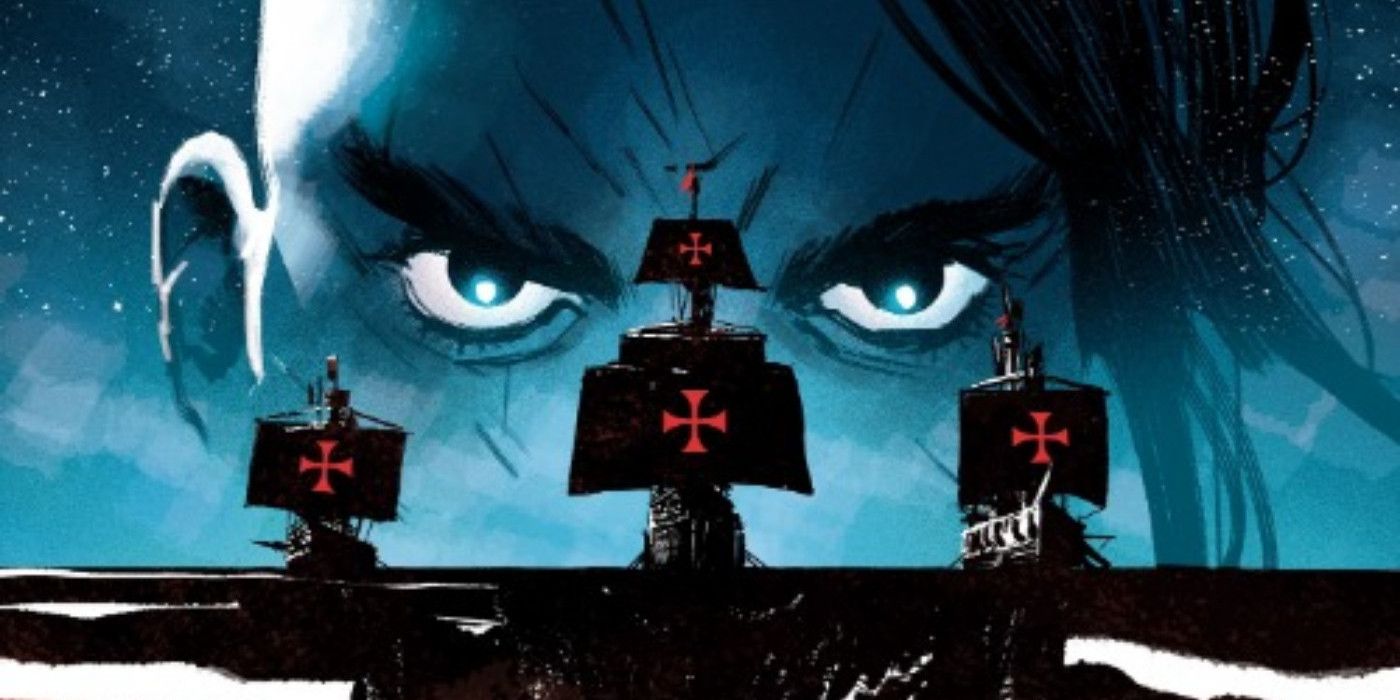 Warning: contains potential spoilers for Earthdivers!
A group of Indigenous warriors are traveling back in time to kill Christopher Columbus in IDW Publishing's Earthdivers. Written by acclaimed horror author Stephen Graham Jones and illustrated by Davide Gianfelice, the new ongoing series will follow the exploits of Indigenous warriors from a dystopian future–who will save the world by ensuring the United States of America never exists. The first issue goes on sale in October.
Stephen Graham Jones is one of the most exciting horror writers working today. Jones, a member of the Blackfoot Tribe, burst onto the mainstream literary scene with 2020's unforgettable The Only Good Indians, and followed it up a year later with the slasher-riff My Heart is a Chainsaw. Both books were critical darlings and appeared on various best-seller and "best-of" lists. Jones' output is much deeper, stretching across multiple genres beyond horror, and now he is turning his attention to comics, joining forces with artist Gianfelice, colorist Joana LaFuente and letterer Steve Wands to bring readers a new vision of the apocalypse in Earthdivers.
Related: Superstar Batman Writer Scott Snyder Launches New IDW Anthology Series
A press release on IDW's website offered more information on Earthdivers, including a look at advance art as well as the first issue's variant covers. The new ongoing series, set in a post-apocalyptic future, follows a group of Indigenous survivors, who decide to save the world by traveling back in time to prevent the United States from being created. The press release went on to reveal the survivors' first target: Christopher Columbus. Jones said in the press release that Indigenous people, who have been "dispossessed, had genocide attempted against us, then been continually erased from history books" have a "bone to pick" with Columbus, as he is seen as facilitating it all. Jones did not reveal details on future story arcs, but promised to use time travel as a way to explore "dealing with poor choices and regret." Earthdivers will also be environmental, exploring the impacts of climate change. The first issue will ship with four variant covers by Rafael Albuquerque, Maria Wolf, Aaron Campbell and Christian Ward.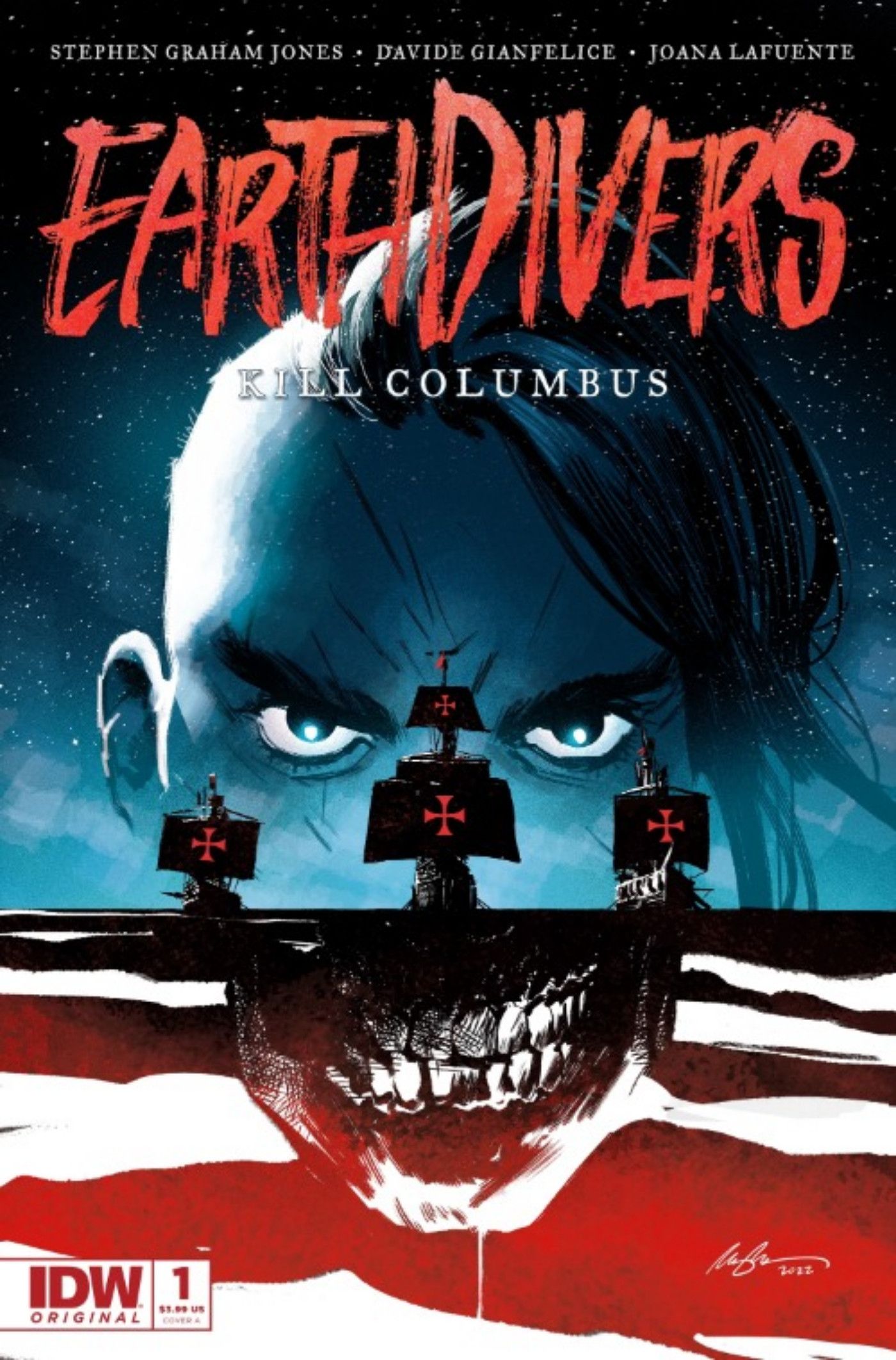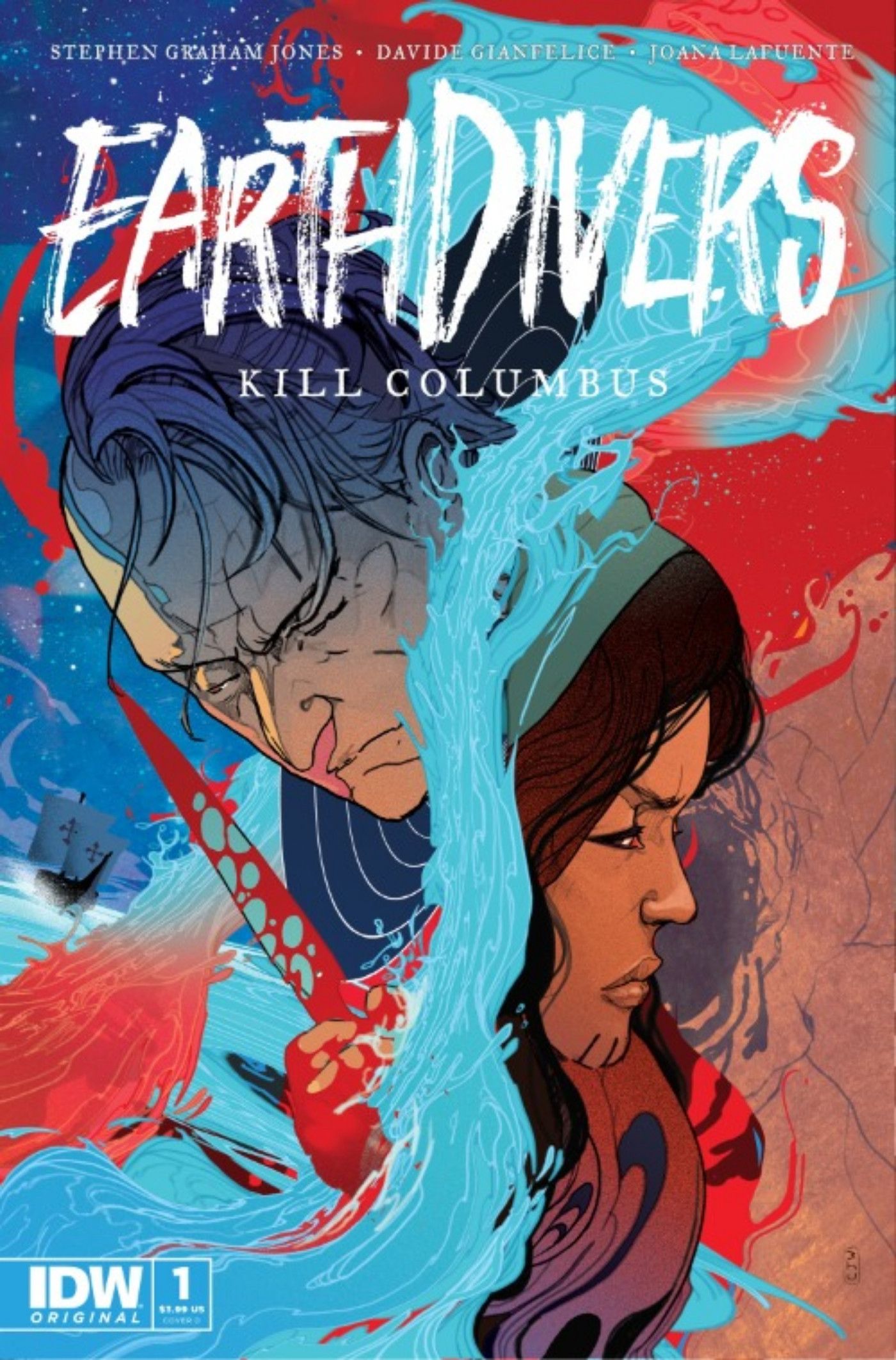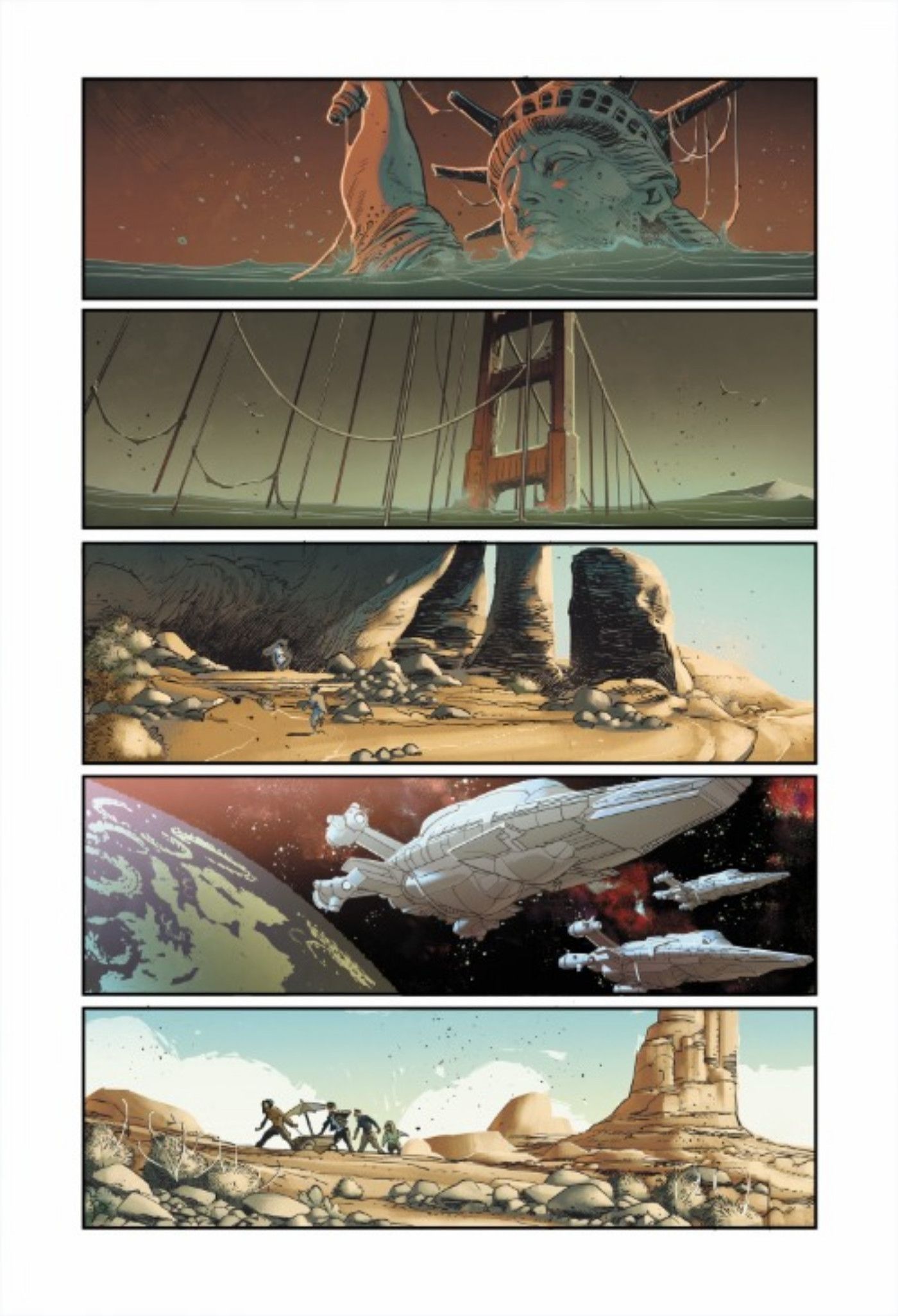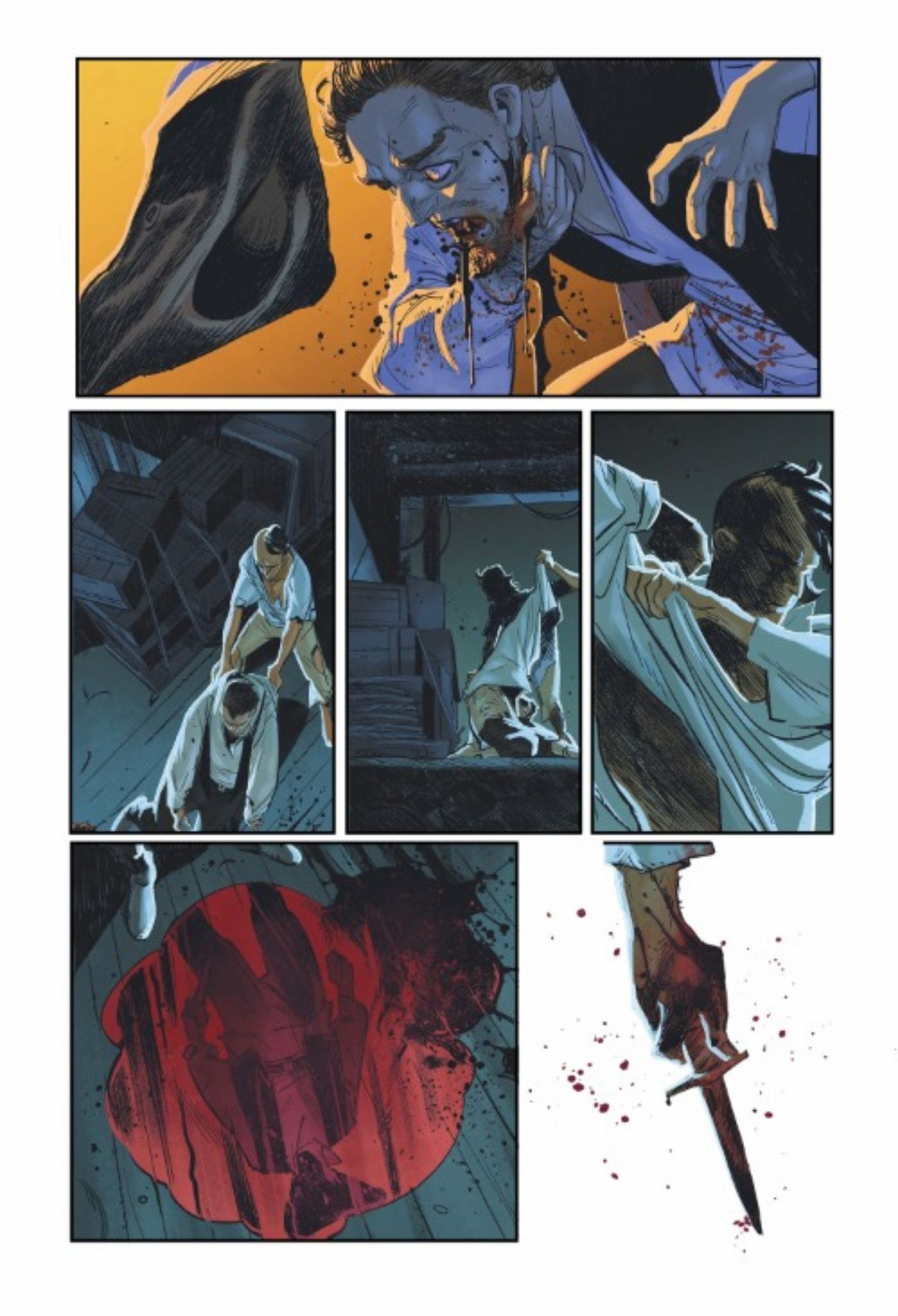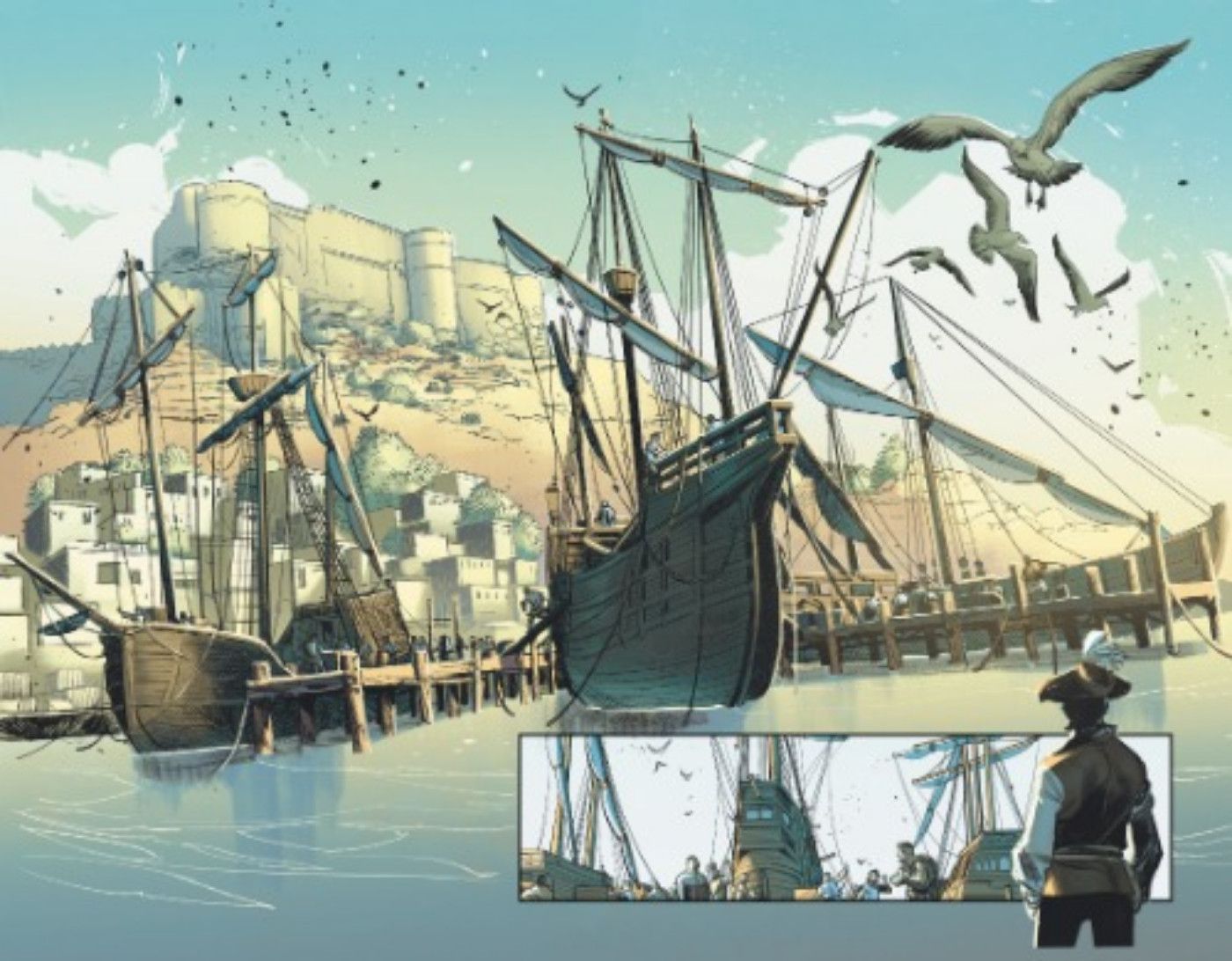 After a promising comics debut in a Marvel's Voices anthology, Stephen Graham Jones' fans have been clamoring for him to write more comics, and they are getting their wish on Earthdivers. Jones, whose works are rooted in genre conventions, subverts these tropes every step of the way, filtering them through an Indigenous perspective, and Earthdivers will see him bring these sensibilities to mainstream comics. Jones is correct in his assessment that Christopher Columbus is largely responsible for centuries of bloodshed and genocide, and here Jones and his collaborators are confronting this head-on, casting the colonizer Columbus as the villain, and using time-travel to explore his dark legacy. While Jones did not reveal details on future storylines, the press release made it clear more historical figures would be targeted.
Stephen Graham Jones is a bright star in the horror genre, crafting intelligent and unsettling novels that do not back down from confronting social evils, particularly those affecting Indigenous peoples. His new series from IDW Publishing, Earthdivers, will infuse Jones' sensibilities into comics, telling the story of Indigenous people from the future out to kill Christopher Columbus.
Next: Marvel Fixes the X-Men's Problematic Legacy for Indigenous Heroes
Source: IDW Publishing
from ScreenRant - Feed