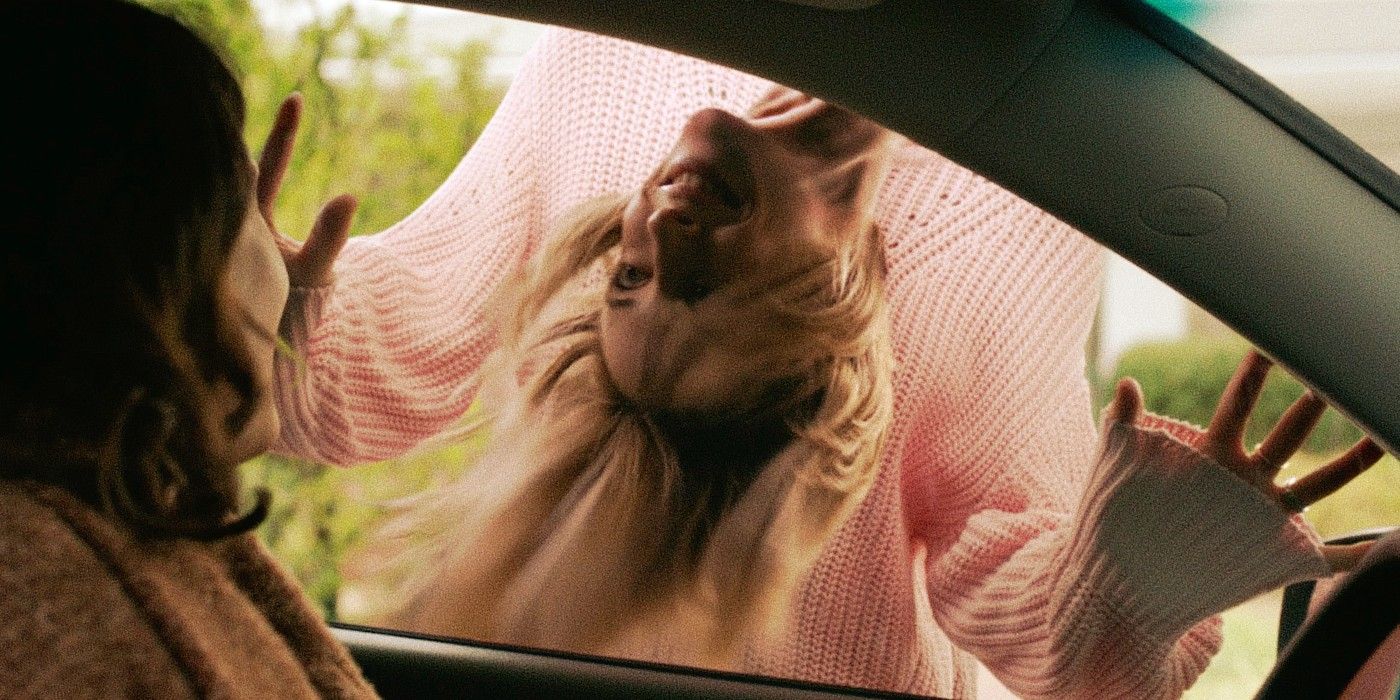 The trailer for Paramount Picture's new horror film Smile might make viewers instead want to scream. Sosie Bacon (Mare of Easttown) stars in the film by writer/director Parker Finn. Smile is Finn's first feature, and is adapted from his own horror short Laura Hasn't Slept, which won the SXSW Film Festival's special jury Midnight Short award. While Bacon began her acting career in 2005 in her father Kevin Bacon's film Loverboy, this is her first leading role in a feature film.
The unsettling trailer released by Paramount Pictures shows Bacon as a psychiatrist named Dr. Rose Cotter who witnesses a patient gruesomely kill herself after the patient sees the form of a terrifying entity. After the incident, Rose seems to be followed by that same supernatural force, which spreads via a literally infectious smile and kills all those around her. It turns out her troubling past may hold the secret to unlocking her frightening present. The trailer can be seen below:
Related: The Dario Argento Films That Inspired James Wan's Malignant
The movie looks to tap into the idea that people smiling for an unnaturally long amount of time is fundamentally creepy. While the preview keeps many of the film's details mysterious, in a plot device pulled from The Ring/Ringu, it appears anyone who comes in contact with the smiling entity dies in a certain number of days. The film co-stars Jesse T. Usher (The Boys), Kal Penn (House), Rob Morgan (Stranger Things), Judy Reyes (Scrubs), Caitlin Stasey (Reign) and Kyle Gallner (Scream 2022). Smile creeps across the face of the multiplexes on September 30, 2022.
Next: Scream 6's New York Setting Can Redeem Friday The 13th's Biggest Error
Source: Paramount Pictures
from ScreenRant - Feed