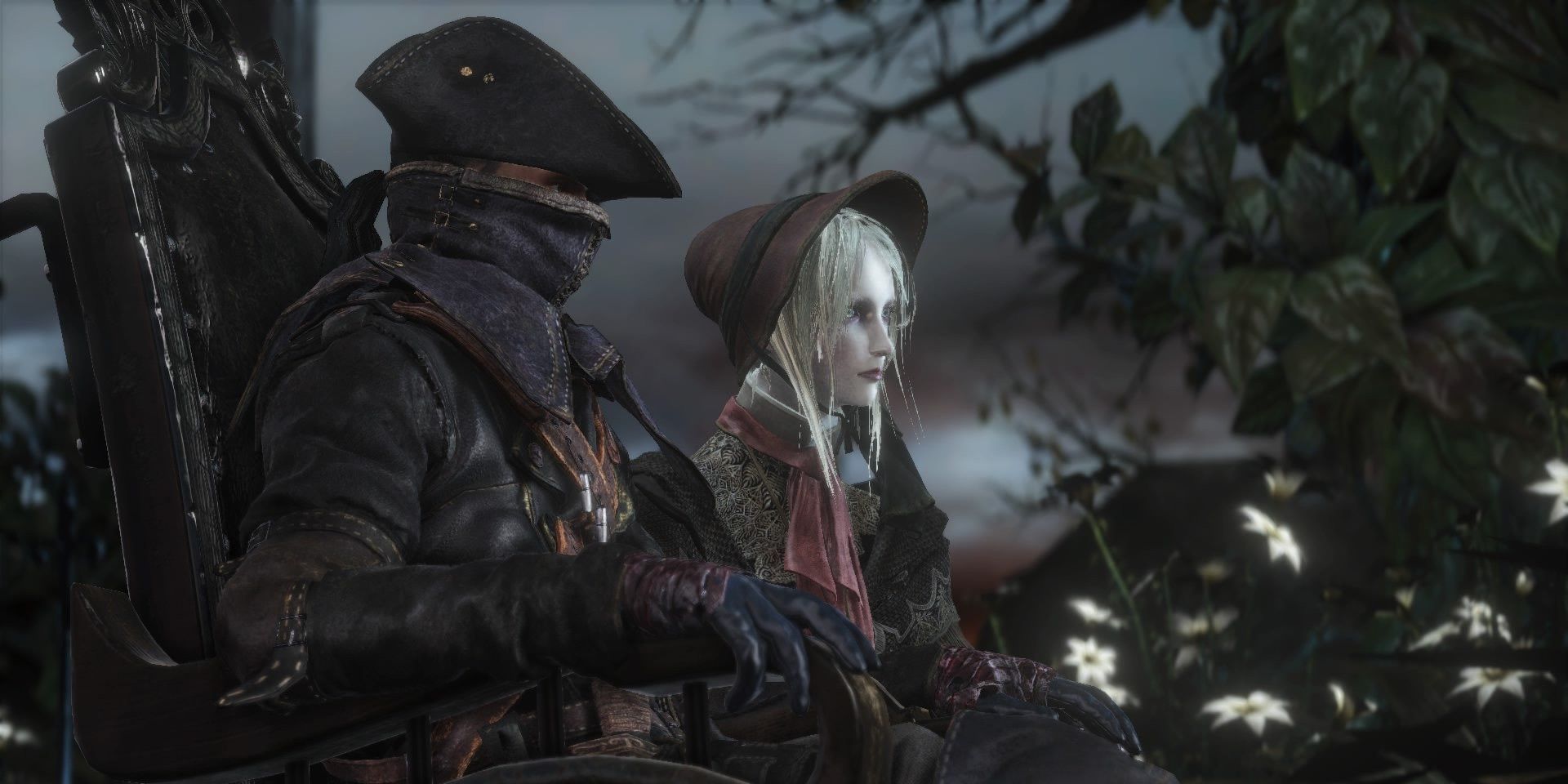 The ambitious indie project that is Bloodborne Kart has announced that the fan-favorite Doll from the original game will be a fully playable racer. Bloodborne is one of the most beloved games made by FromSoftware, which previously created The Joystick Awards Ultimate Game of All Time, Dark Souls, along with this year's best-selling game Elden Ring. While both of those games have earned millions of fans worldwide, the gothic Lovecraftian setting of Bloodborne made a significant impression on fans and inspired some outstanding fan projects.
Amazing cosplayers and artists worldwide have created countless interpretations of the memorable characters, monsters, and locations featured in Bloodborne. The fast-paced action game that rewards aggressive playstyles is one of the most desired PlayStation-exclusive titles yet to receive a PC port. However, one talented game designer took it upon herself to bring Bloodborne to PC. Instead of a direct port, though, the game's developer Lilith designed the well-received PlayStation 1 demake version of the first section of Bloodborne's campaign. The stunning recreation of the game's combat, characters, and setting earned lots of attention. Now her follow-up project takes one of the fanbase's most prominent memes, Bloodborne Kart, and finally makes it a reality.
Related: Bloodborne PS1-Style Demake Finally Finished & Available To Play
New Bloodborne Kart gameplay shows off The Doll's racing skills as she boosts past the competition while saying her iconic line, "Farewell, Good Hunter." The game's creator Lilith, b0tster on Twitter, has been developing the indie game and keeping fans updated on its progress with developer updates. While the game's main character, The Hunter, has previously been seen riding a motorcycle, The Doll's vehicle of choice looks to be a large carriage that will house the very tall character. Players would find The Doll in the original game's hub world, known as the Hunter's Dream, where she would help players level up their abilities. However, she seems to be done waiting on the sidelines and is ready to satiate her need for speed.
Coveted kart racing game features like hidden shortcuts, powerful pickups, and creative boosting techniques are expected to appear in Bloodborne Kart. Bloodborne's iconic weapons and special abilities will need to be used as players race and battle across the game's tracks. Levels are filled with enemies and heavily inspired by areas featured in the classic PlayStation 4 game. The game will also feature original music inspired by the iconic haunting music of Bloodborne, with its own signature PSX demake style. Thanks to Lilith's work on the Bloodborne PSX demake, she believes that development for the new indie kart racer won't take as long to develop as the previous demake project. However, a release date for Bloodborne Kart is currently unknown.
Popular kart racing games like Mario Kart 8 Deluxe and Crash Team Racing Nitro-Fuled have managed to entertain fans new and old. Still, neither of those games contains the intense action or racing combat to the level that Bloodborne Kart seeks to include. This creative take on the dark gothic horror-inspired tracks is something kart racing games haven't done before. Bloodborne fans awaiting its PC port or the rumored Bloodborne 2 will no doubt get a kick out of Lilith's free-to-play Bloodborne demake. Fans will be able to eat The Doll's dust when Bloodborne Kart launches on the PC, whenever it's ready.
Next: Bloodborne Sequel In Development At Bluepoint Games, Rumors Claim
Source: b0tster/Twitter
from ScreenRant - Feed