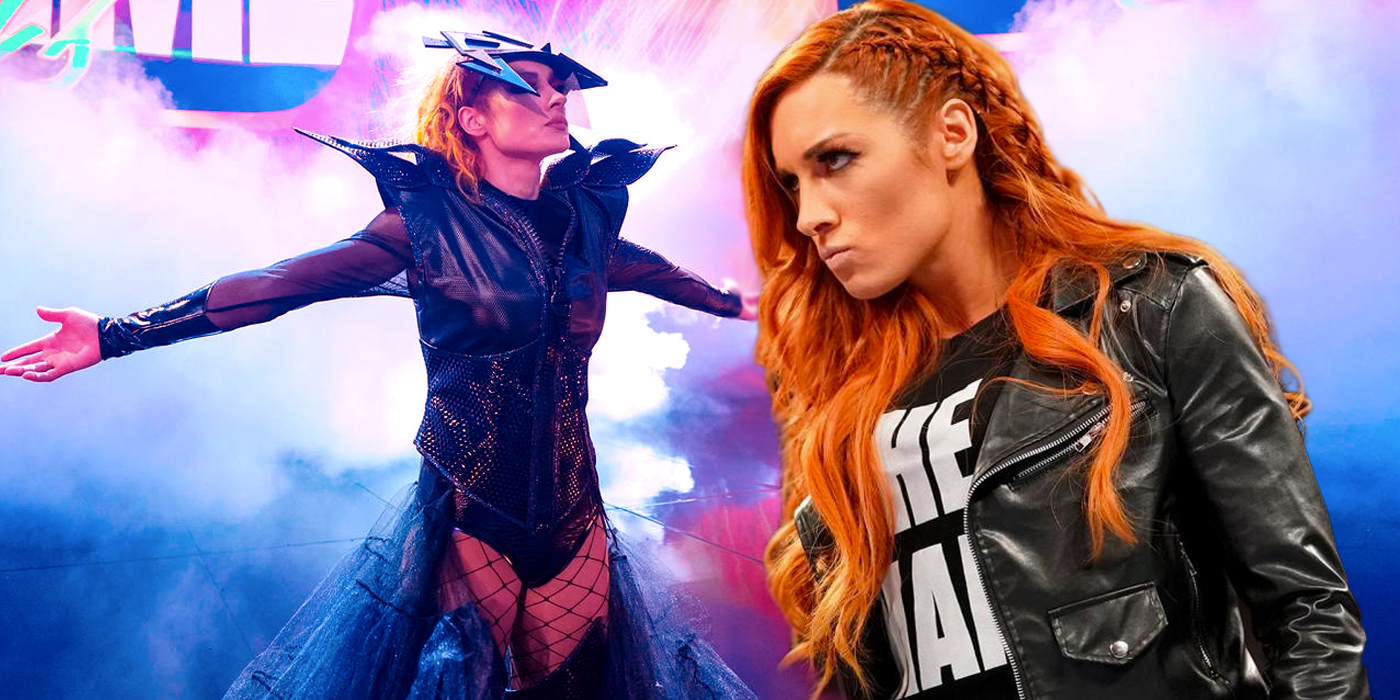 The recent WWE run of superstar Becky Lynch has been met with mixed reception since her 2021 SummerSlam defeat of Bianca Belair and the subsequent debut of Becky's Big Time Becks persona. Becky left the WWE in May of 2020 following her pregnancy announcement. After the birth of her child and her marriage to fellow WWE talent Seth Rollins, Becky surprised fans by replacing Sasha Banks in her SummerSlam match against Belair. However, she didn't make that return as her most iconic character, "The Man" Becky Lynch.
Instead, Becky spent the tail end of 2021 and now the first half of 2022 as Big Time Becks. She's a dastardly, fashion-focused heel who's as full of excuses as she is of self-aggrandizing promos. While the ultimate goal might be to return Becky Lynch to the pinnacle of WWE, her climb as Big Time Becks hasn't been as well-received as Becky's original ascent to the top of the card. Perhaps due to the once-in-a-lifetime "lightning in a bottle" excitement that forged "The Man" persona, Big Time Becks has been comparatively unappreciated.
Related: Why WWE's Brand Splits Never Work (& Probably Never Will)
Big Time Becks has strengthened the current state of the WWE more than the straightforward return of "The Man" Becky Lynch could have. Bianca Belair was the Raw Women's Champion at the time and demanded an opponent who could both legitimize her as a long-term draw and complement the athletic babyface that Bianca played in the ring. While squashing Bianca Belair in their first encounter may have been a slight misstep in Becky Lynch's WWE comeback, returning as both a renowned competitor and as a heel helped to quickly establish a rivalry between Becky and Bianca that has lasted almost a full year. While the titleholder has changed month to month, that rivalry has given each woman a slew of new and iconic moments to add to their highlight reels.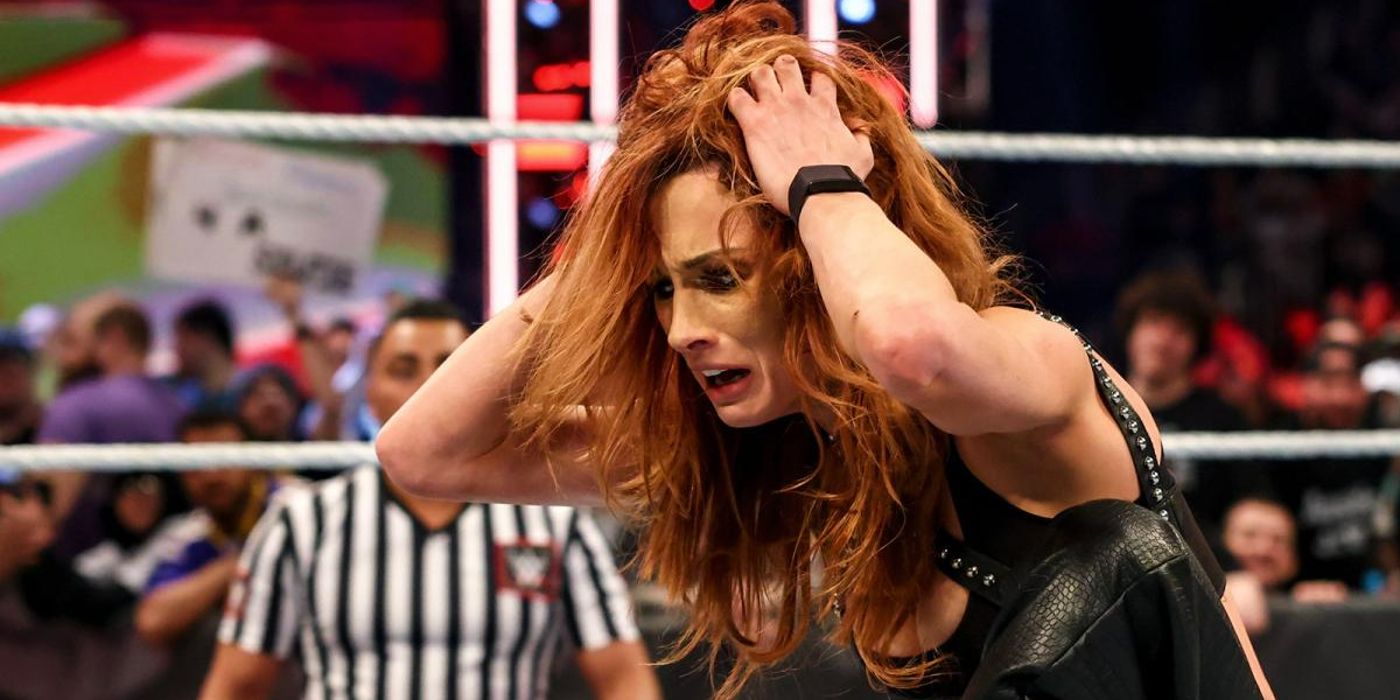 Beyond her championship feud, the Big Time Becks persona also gives Becky more flexibility than she had as the The Man. During Becky's most memorable run, beginning with the bloody build-up to Survivor Series 2018, her character was too hot for the WWE to place anywhere except for in their top women's feud. Becky was so big that she even defeated both Charlotte Flair and Ronda Rousey in the main event of WrestleMania 35. The Man had climbed to the top and belonged nowhere else. Big Time Becks, in perhaps another demonstration of WWE booking done right, is stripped of that privilege. While the character may be more egocentric than ever before, her fall from the audience's graces means that Becky can travel up and down the card, clashing with heroes of any caliber on her road back to title contention.
Beyond the unique attributes Becky Lynch adds to WWE storylines as Big Time Becks, the new identity also benefits her personal ringwork. During her time as The Man, Becky's rowdy and assertive attitude created a disconnect between her personality and her wrestling style. Lynch had always been a cunning technical wrestler, working to find a strategic opening for her trademark armbar. The Man was depicted as a brawler, ready to throw down at any time. Other wrestlers, like WWE's infamously aggressive striker Asuka, would outpace The Man in the very brawls that Becky's character was built around. Contrarily, Big Time Becks is cunning and deceitful. It's the perfect characterization of Becky's style, as she's evolved into an opportunistic submissionist.
While the immediate success of Lynch's 2021 SummerSlam return was unclear at the time, by now it's obvious that Big Time Becks is an asset for the WWE. From competing for the Raw Women's Title to challenging for the 24/7 Championship, Lynch is now suited anywhere on the WWE card. Whether she's The Man or Big Time Becks, Becky Lynch's value within the WWE is irrefutable.
Next: Every Black World Champion In WWE History
from ScreenRant - Feed