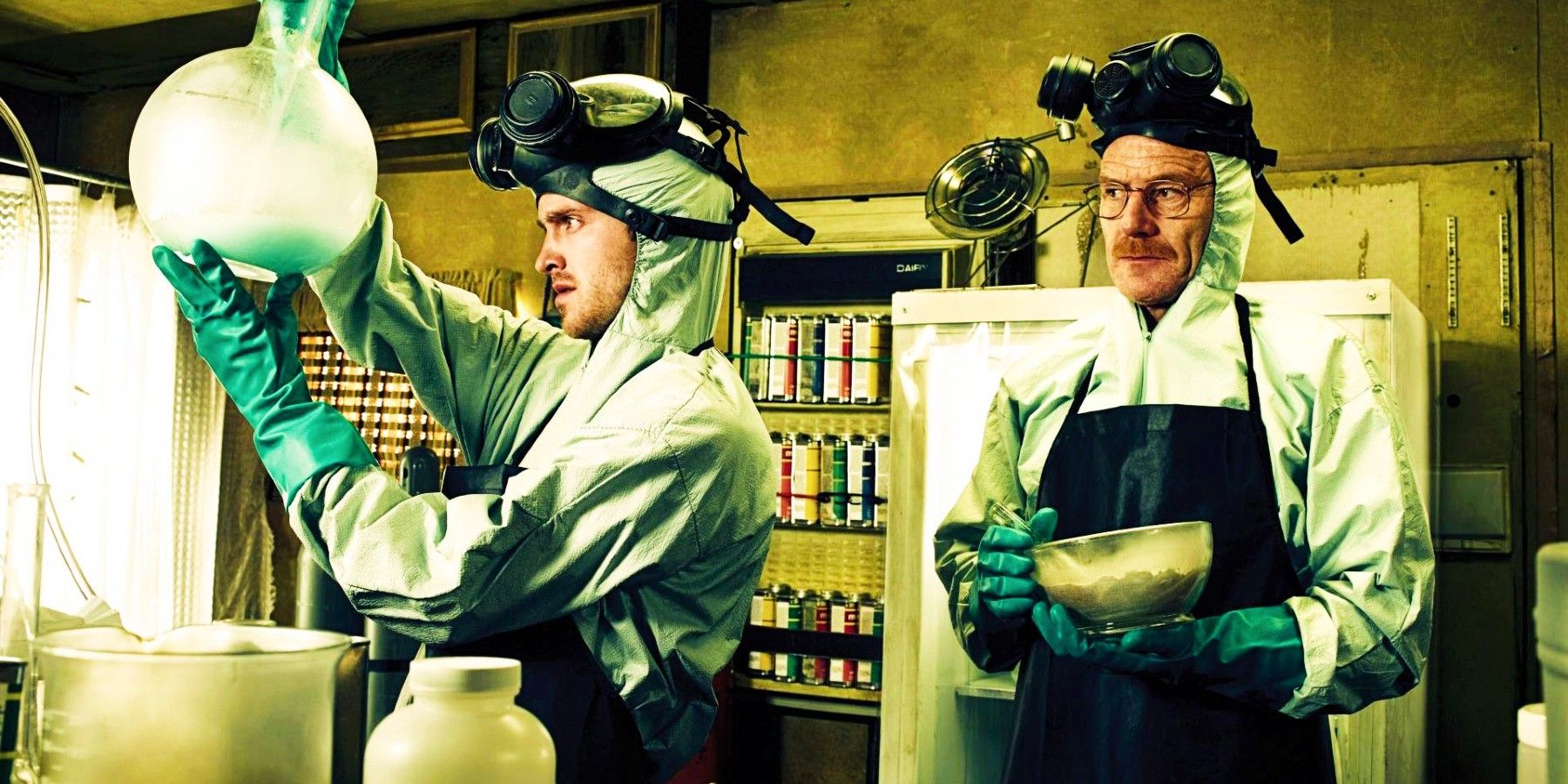 Better Call Saul showrunner Peter Gould responds to fan theories about how and when Walt and Jesse will return in the remaining episodes of the hit show. Acting as both a spinoff and a prequel to Breaking Bad, Better Call Saul tells the story of how attorney Jimmy McGill (Bob Odenkirk) devolved from an honest lawyer to a corrupt friend of the cartel. The show has been a big hit with both audiences and critics with season 6, confirmed to be the series' last, promising to bridge the gap between Better Call Saul and the events of Breaking Bad.
Several months ago, Gould confirmed that the sixth and final season of Better Call Saul would feature a number of Breaking Bad cameos, including the return of fan-favorite characters Walter White (Bryan Cranston) and Jesse Pinkman (Aaron Paul). Now seven episodes in, fans have yet to see Walt and Jesse return, but Odenkirk did recently reveal that Cranston and Paul's roles are bigger than what many might expect. In addition to the promised Walt and Jesse appearances in Better Call Saul, both characters also appear briefly in 2019's El Camino: A Breaking Bad Story, much to the delight of many viewers.
Related: Better Call Saul Sets Up A Much Darker Ending Than Breaking Bad
In a new interview with EW, Gould reveals that he's seen a good number of fan theories regarding how and when Walt and Jesse return in Better Call Saul. So far, however, Gould says that nobody has even come close to guessing the nature of the characters' returns correctly. Check out Gould's full comment below:
"I've heard a lot of few theories about what's going to happen, and I'm happy to report I haven't heard a theory that comes quite close to the actual fact."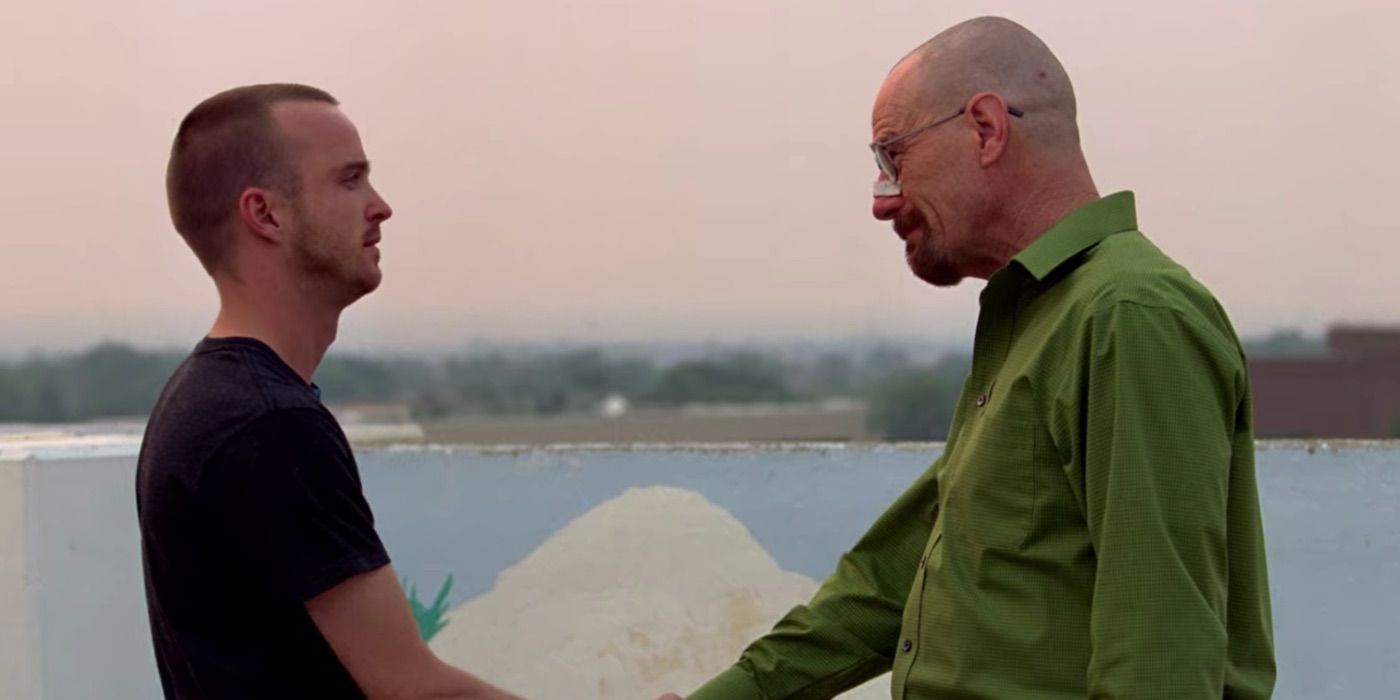 With most of Better Call Saul taking place before the events of Breaking Bad, there has been some confusion as to how Walt and Jesse can return, especially considering the two characters likely haven't started working together yet during the main timeline of the show. Notably, however, Better Call Saul does feature flashforwards, seemingly to after the events of Breaking Bad's fifth season when Saul is living under the alias, "Gene". With the show employing the use of flashforwards to depict Saul's sad life as Gene, it's possible that similar flashforwards will be used to depict the return of Walt and Jesse.
Better Call Saul has proven itself able to stand on its own two legs without the use of constant callbacks to Breaking Bad, but many fans do anxiously await the return of Cranston and Paul. Despite Breaking Bad airing its last episode almost 10 years ago, the series is still widely considered one of the best TV shows of all time and it continues to remain an important touchstone in the world of popular culture. Although it remains unclear how Walt and Jesse will be making their return in Better Call Saul's final episodes, Gould's latest comments hint that it will likely be in a surprising way that fans don't see coming.
More: Better Call Saul: When Is The Jimmy House Flashforward Set?
Source: EW
from ScreenRant - Feed