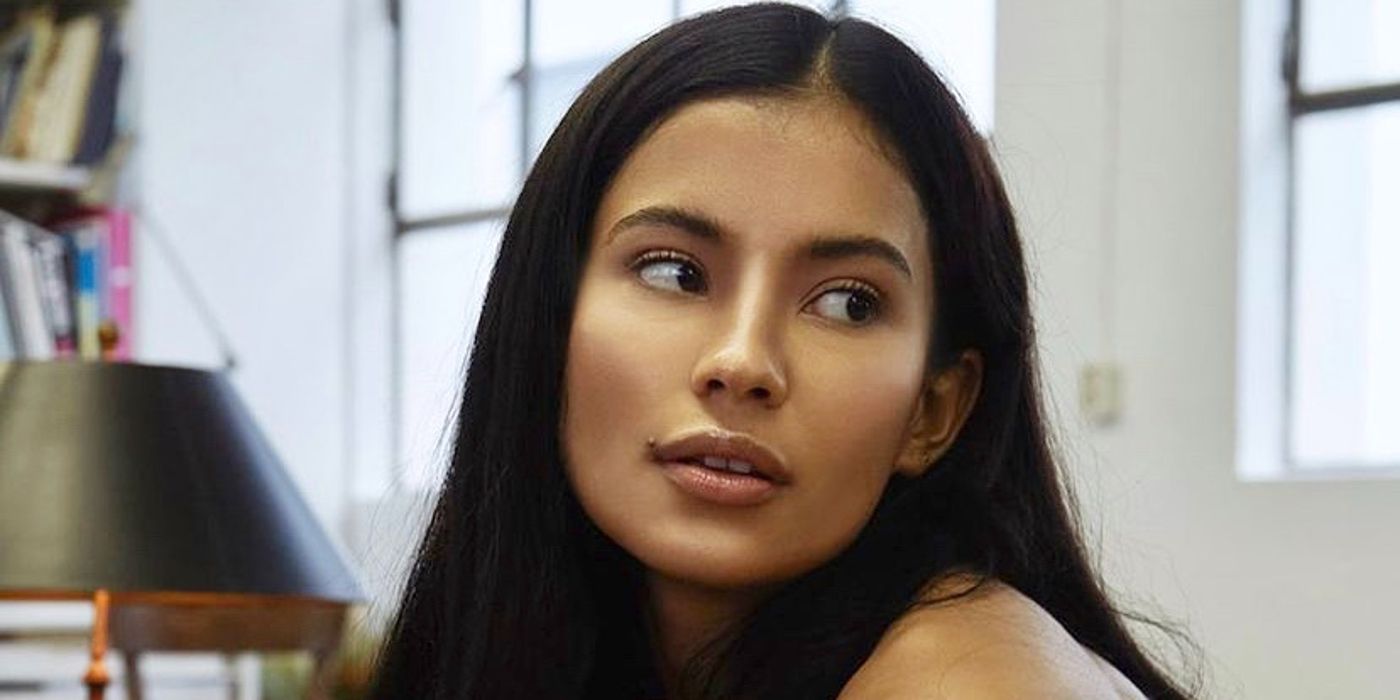 Former 90 Day Fiancé star Juliana Custodio posted racy snippets of her pregnancy photo shoot ahead of her baby's arrival. 26-year-old Juliana became reality TV famous after her debut on 90 Day Fiancé season 7. Originally from Brazil, Juliana moved to the U.S. on a K-1 visa to get married to Michael Jessen after multiple attempts to get a travel visa failed. Juliana was working as a professional model in Europe when she met Michael on a yacht in Croatia. He fell in love with his "kindred spirit" Juliana immediately however, two years after their wedding on the TLC show's finale, the couple revealed their split.
Julia was just 23 and Michael was 46 when they were introduced as a promising couple on 90 Day Fiancé. Apart from their age gap of almost 20 years, Michael and Juliana had a prenup storyline and the involvement of his ex-wife Sara in his life which posed major problems in their relationship. Michael was shown as an affluent wine entrepreneur and divorcé, while Juliana was a woman from a financially poor background with suspected ulterior motives which earned her the reputation of a gold digger. However, in her statement post their separation, Juliana revealed that she was the one financially supporting Michael, his two kids, his ex-wife, and the ex-wife's husband during COVID-19.
Related: 90 Day Fiancé: Juliana's Sweetest Instagram Moments With Baby Daddy Ben
Juliana and Michael's divorce was finalized on May 19 this year. Juliana is currently dating a man called Ben and stays with him in Germany. Juliana and her boyfriend Ben are expecting a baby boy this summer. But the always hustling Juliana hasn't stopped working, even when she's almost ready to welcome little Ben into the world. The 90 Day Fiancé star Juliana posted several behind-the-scenes videos of herself posing in various stunning looks with her baby bump. Juliana first teased her 424K-plus followers with videos of her getting her hair and makeup done.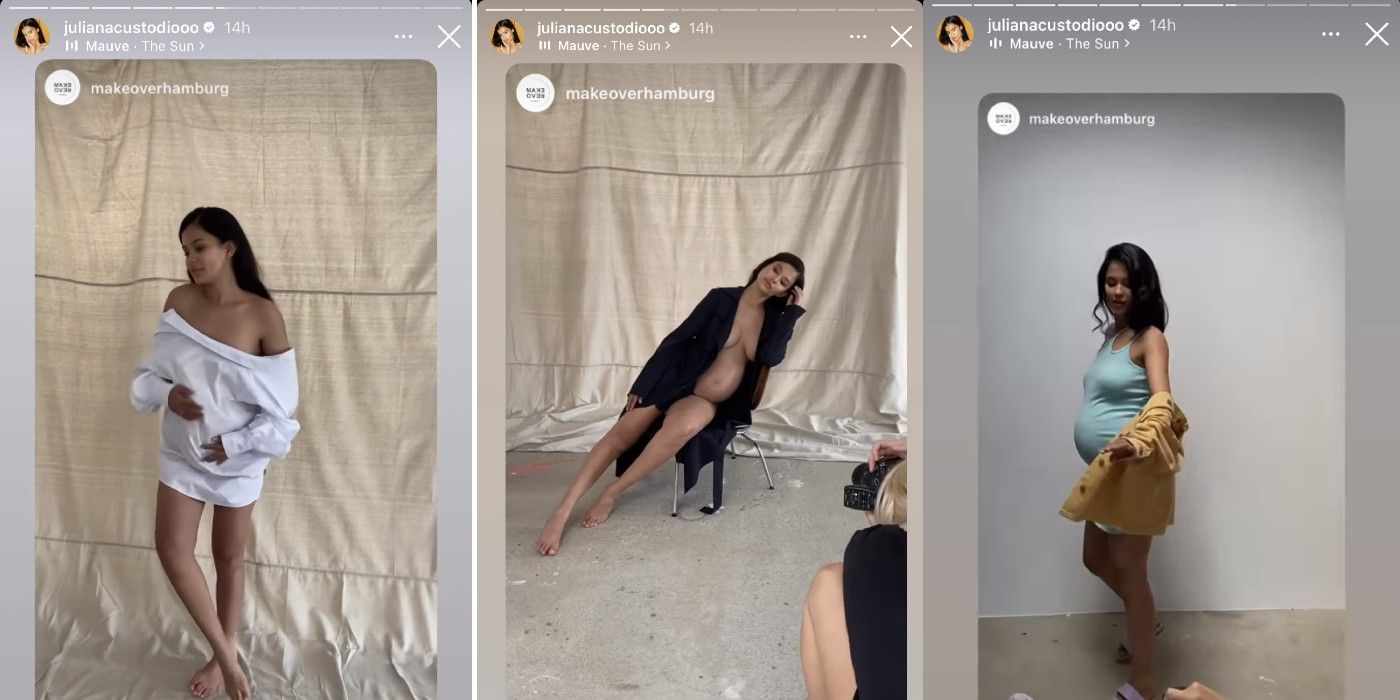 She tagged a Hamburg/Berlin-based photographer called Simone Rudloff and a hair and makeup artist team called Make Over Hamburg. "So exciting," Juliana wrote as a caption for one of her stories in which she showed fans around the studio space. For her first look, Juliana sat in a chair wearing a black trench coat and nothing underneath to flaunt her chest and pregnant belly. A different clip had Juliana wearing an oversized white shirt backward and gently cradling her bump. The very pregnant former 90 Day Fiancé cast member later changed into a blue, one-shoulder figure-hugging blue dress with a beige jacket casually hanging off her arms as she smiled at the camera looking every bit like the professional model she is.
In April, Juliana confessed that she was looking forward to going back to work after having her baby. She'd posted throwback photos from her modeling days which made fans accuse her of disregarding her pregnancy and upcoming motherhood. Fans want Juliana to enjoy being a mom and not rush off to work. However, Juliana's supporters feel that the Brazilian beauty should keep doing what makes her happy. Juliana has worked since she was a little child at eight years old, and by 12 years old she had three jobs. 90 Day Fiancé alum Juliana always dreamed of becoming a model, and whether the 90 Day Fiancé critics may like it or not, Juliana continuing to work until her due date seems to be what keeps her spirits up.
Next: 90 Day Fiance: All Times Juliana Custodio Stunned Fans In Modeling Photos
Source: Juliana Custodio/Instagram
from ScreenRant - Feed