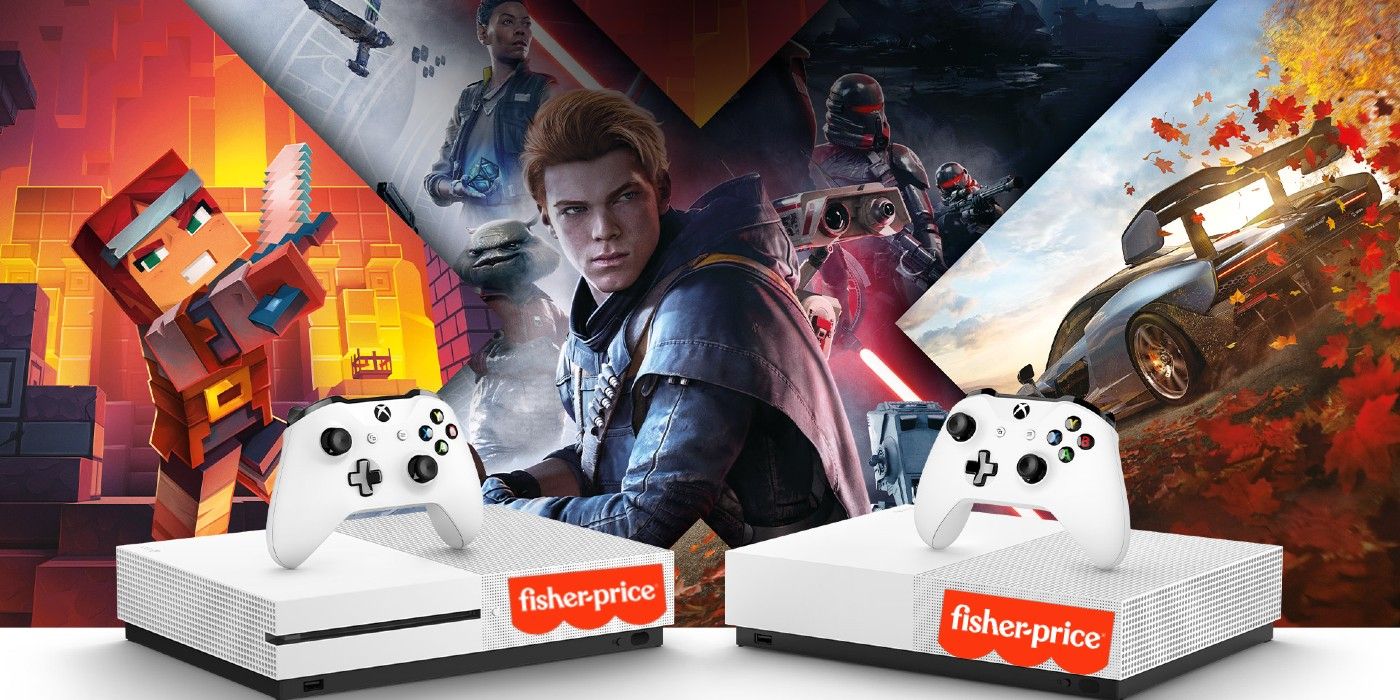 A clever Xbox fan just built a fully functional Xbox One controller out of a children's toy. It is not uncommon for players to modify their controllers and Xbox even had an entire Design Lab that allowed fans to customize the colors and style of their controller, but nothing is quite like the one this fan built.
Modifying and fixing controllers and consoles is nothing new. Fans have been able to purchase aftermarket parts like carbon fiber cases, swapping the joystick and the d-pad, and even making the controller more ergonomic to a specific buyer's hands. Different websites across the internet offer different options that fans can choose from in order to take their gaming to the next level. Some controllers that are released by Xbox are only available while buying a bundle or winning an exclusive sweepstakes, like this Doctor Strange Multiverse of Madness Xbox and controllers, and fans who are hoping to get their hands on these often miss out due to their exclusivity.
Related: One-Handed Xbox Controller Works Perfectly In Either Hand
Twitter user Rudeism noticed that a Fisher-Price toy controller was available for purchase so he decided to see what he could do with it. After purchasing the toy on April 14th he got to building, and by April 30th he had completed it. The controller is now a fully functional Xbox One controller, and as an added bonus it sings a little song while in use. The controller is USB powered and, according to Rudeism, can do everything an actual Xbox controller can do. Since there is only one joystick, he explained that the yellow slider button on the toy switches back and forth so players can get both the left and right stick. A demo has not happened just yet, but according to his tweet, it is in the works to happen soon.
Other players likened the controller to the uncomfortably furry Sonic the Hedgehog Xbox controllers, but this is definitely an upgrade. Xbox even joined in on the conversation about the controller, joking that the toy would sing the song at the most inopportune moments. This is not the first time Rudeism has made a working controller out of a toy. Earlier this year he made a fully functional Fortnite controller using a Nerf Gun and a Forza controller using a power wheel. These custom controllers are extremely impressive, and the mechanics behind how they work are always interesting as well. Rudeism shares the build progress and also images of how the wiring works for them as well to give viewers an idea of how they all come together.
These custom controllers are definitely interesting to see, especially when they work as well as this one appears to. There have been many crafty controllers created by players over the years, like this Nintendo Switch controller that saves time building, but none have been quite like this Xbox One controller. Though Rudeism isn't taking commissions, it seems like there will be more controllers in the works from him very soon.
Next: FIFA 22 & Battlefield 2042 Likely Coming To Xbox Game Pass Soon
Source: Rudeism/Twitter
from ScreenRant - Feed