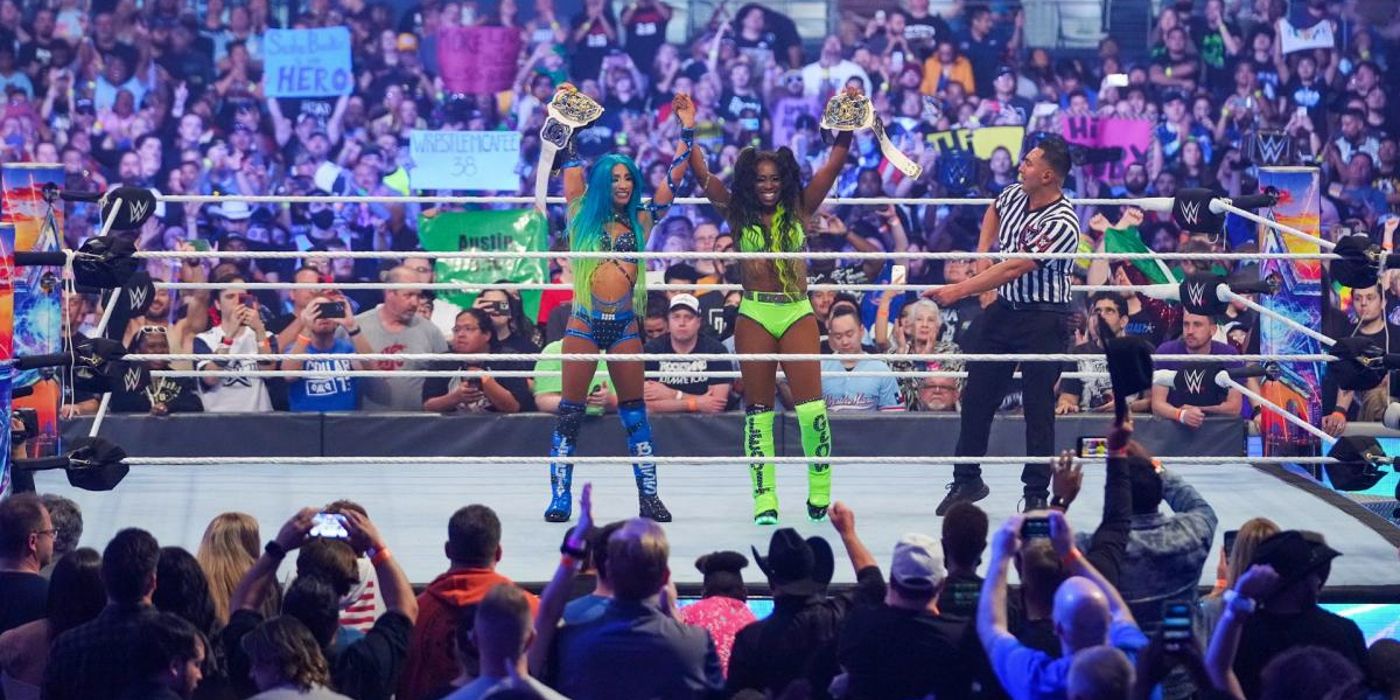 It sounds like WWE has scrapped plans to hold a tournament to determine the next women's tag team titleholders. Sasha Banks and Naomi walked out on the May 16th edition of Monday Night Raw, and it was later announced that they'd been stripped of their tag team championships and suspended indefinitely. Later that week, WWE announced on air that there would be a tag-team title tournament to fill the vacancy.
That was several weeks ago, and there has been no follow-up or mention of said tournament since. Due to the severe lack of women's tag teams on both Raw and Friday Night SmackDown, rumors circulated that several NXT talents would need to be utilized to flesh out an entire bracket. Now, according to a new report, it sounds like those plans were never finalized, and there are no plans for the women's tag team title tournament moving forward.
Related: WWE Raw's Perfect Way To Book Roman Reigns Title Loss To Riddle
Dave Meltzer and Bryan Alvarez, in the latest edition of Wrestling Observer Radio, both state that they hadn't heard anything about the tournament. "That women's tag team tournament is like dead now... They had an idea for four women's teams whatever they end up being. It was pitched but it was never signed off on as of like a week ago. Now, I have no idea what's going on, it's like not a word." (h/t to WrestlingNews.co for the transcription)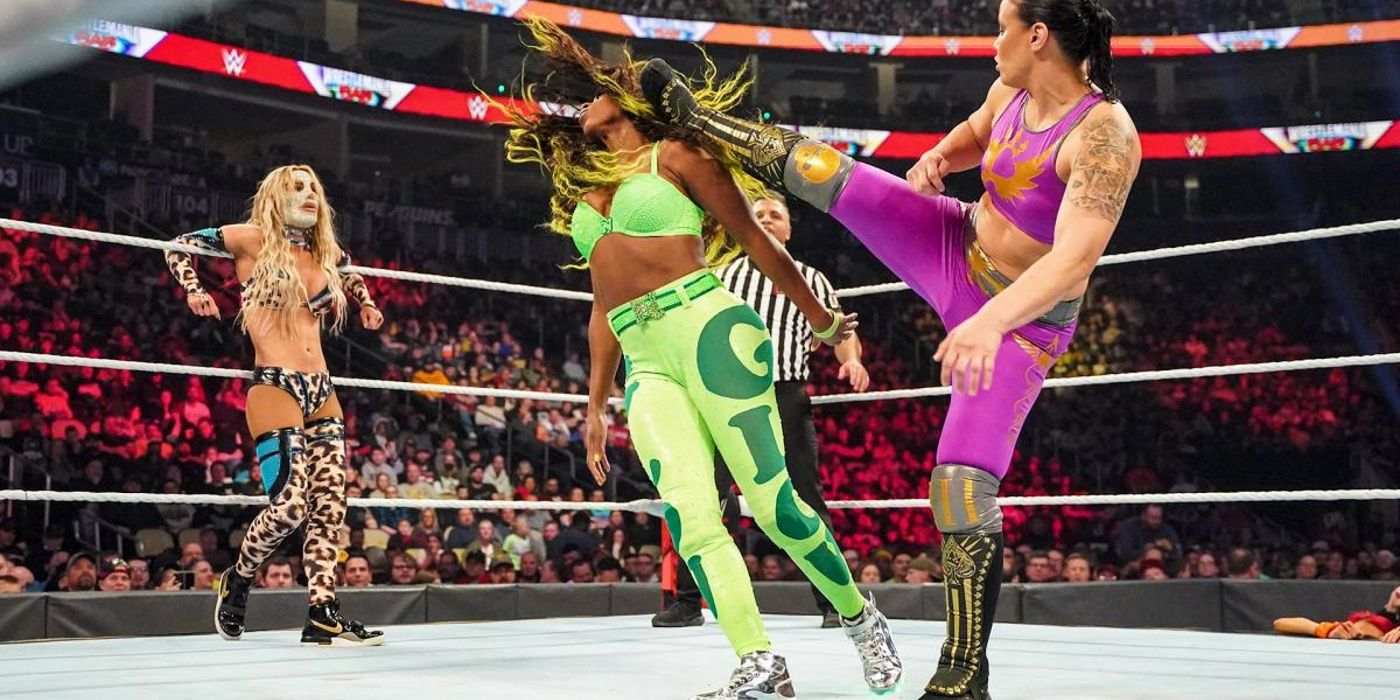 The comment that the tournament was pitched but never signed off on is intriguing. Fans have to be left wondering how the idea for the tourney could make it to air and be announced as something that will be happening in the future without it ever getting the go-ahead. It's somewhat ironic, then, that WWE is taking Banks and Naomi to task for letting fans down by walking out on a show they were scheduled for - only to not follow through on their own announced plans just a few weeks later.
This is WWE, though, and things can turn on a dime. All it would take is one tweet or graphic on Friday Night SmackDown and the tournament would be back on. As of now, at least based on this individual report, it doesn't sound like either brand has any ideas for what to do with the tag-team titles moving forward. Audiences could have seen the culmination of this hypothetical tournament at the upcoming Hell In A Cell premium live event since the card is still looking a little light, but, barring a radical turn of events on SmackDown, that won't be happening. Reading between the lines here, the future of the WWE women's tag team division took a massive hit when Sasha Banks and Naomi left, with no other tag team ready to pick up the ball and run with it.
Next: Sasha Banks Leaving WWE For AEW Would Be Biggest Defection Yet
Sources: Wrestling Observer Radio, WrestlingNews.co
from ScreenRant - Feed