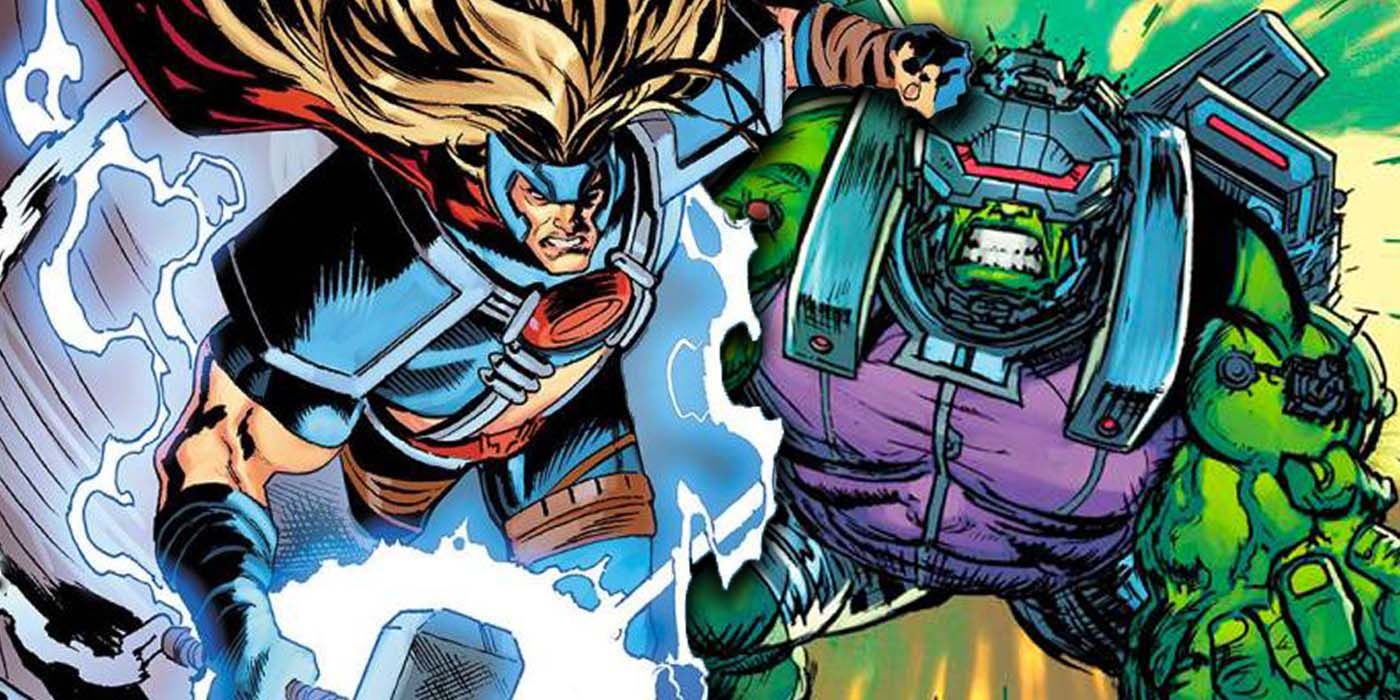 Warning! Spoilers for Hulk #7 by Marvel Comics
In a brand new cover for Hulk #7, Thor sports one of his worst costumes as his epic fight against the Jade Giant continues in the pages of Marvel Comics. In the variant art, Thor's mid-90s look returns as he powers up Mjolnir against the Professor Hulk from the same period, who wields a giant weapon while sporting pink bunny slippers. It's a wild and fun throwback to a stranger era for both heroes.
Thor has one of Marvel's most classic costumes, as the hero's Asgardian armor paired with Mjolnir has largely stayed the same in his nearly 60-year history in the comics. However, in the mid-'90s, when the Thor title was struggling, Marvel Comics gave him a redesign in the final issue of his ongoing series, which was widely considered his worst look ever. Marvel gave Thor a blue crop top, with his abs exposed, blue pants, an odd shape headpiece with silver boots, a massive red cape, and red wraps around his arm and legs. The costume was incredibly busy and understandably didn't stand the test of time.
Related: Marvel Just Broke The Hulk's One Rule (And it Doesn't Make Sense)
In a new variant cover by Geoff Shaw for Donny Cates and Martin Coccolo's Hulk #7, part of the Banner of War crossover, Thor and the Hulk trade in their usual costumes for some of their silliest looks. The series sees the two mighty Marvel heroes battling it out in a battle to determine who is stronger. Thor's mid-90s outfit, arguably the worst costume and the biggest eyesore the hero has ever worn, returns. The costume doesn't look bad as it did in its first appearance, as Shaw works his magic with his interpretation of the costume, as the lightning gives it a light blue color.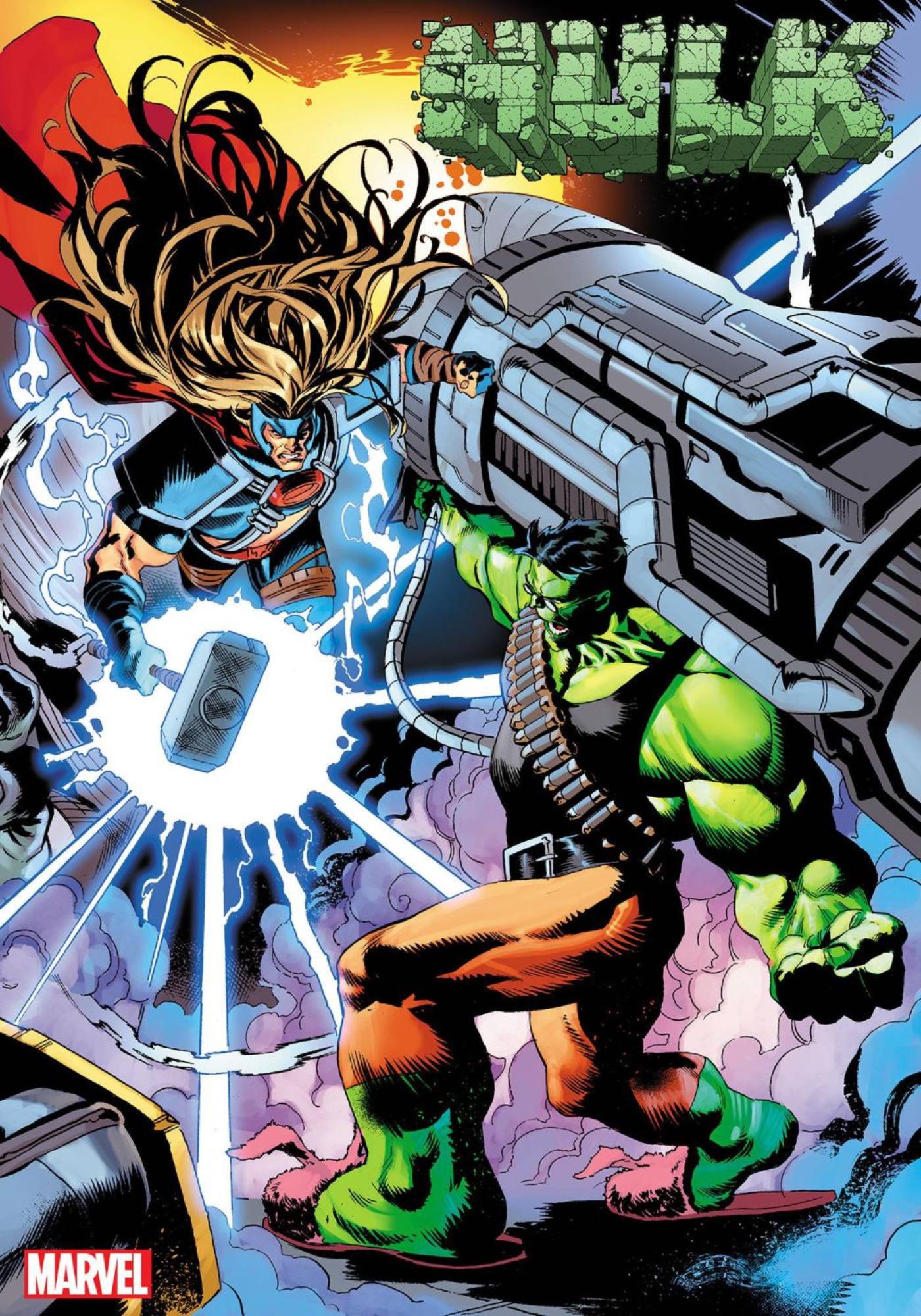 Not to be outdone, Hulk also sports one of his silliest costumes on the Marvel Comics cover art. Hulk's Professor Hulk appearance is used, as one of his most iconic ensembles from the 90s is showcased in the art. From the tank-top to the glasses, to the pink bunny slippers, and the giant gun, the hero looks hilarious. Although, there's positive nostalgia around Hulk's costume, as opposed to Thor's, which is universally hated.
The variant cover art allows Marvel Comics to put a retro twist on Thor vs. Hulk during the Banner of War crossover, as seeing them battle it out in their silly costumes makes for a great image. While Thor's worst costume (or Professor Hulk's outfit) probably won't appear in the crossover, it's a lot of fun to see them get a new twist on the upcoming variant from Geoff Shaw for Hulk #7.
Next: Captain America Keeps Falling for Iron Man's MCU Armor Trick
from ScreenRant - Feed