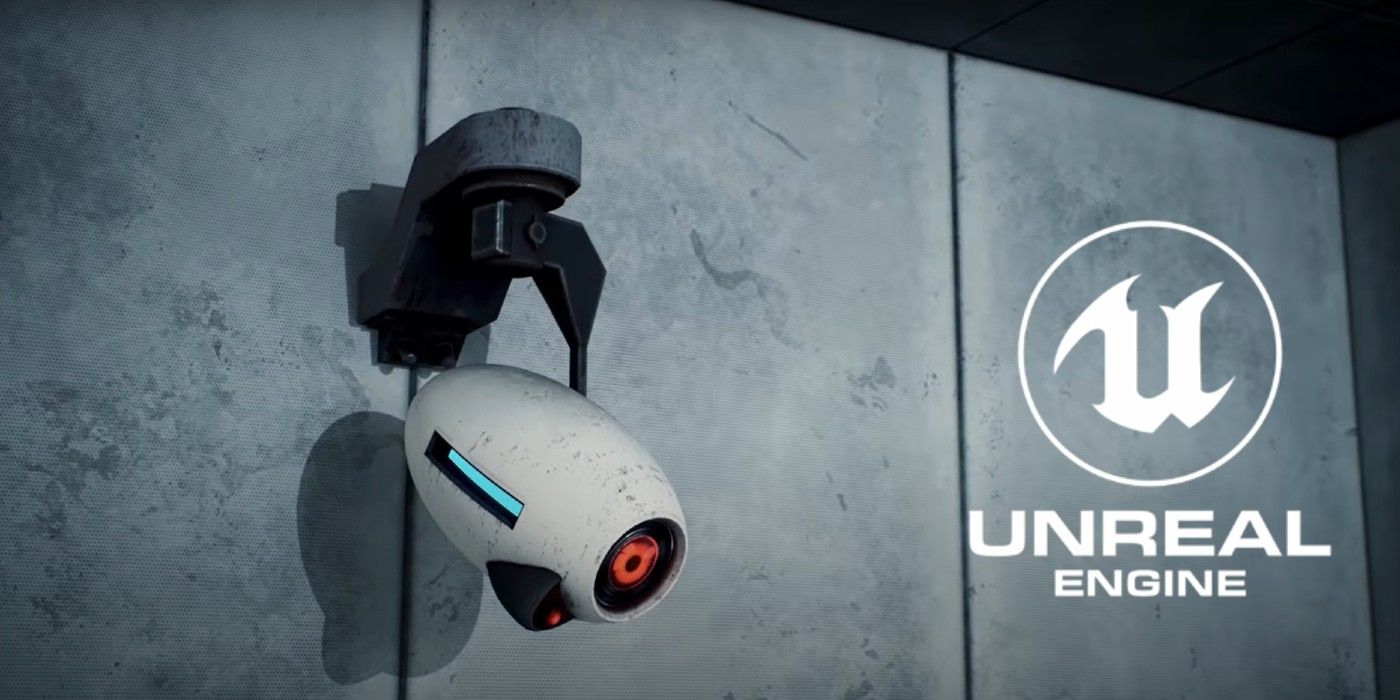 A fan recently made a demo of the first level of Portal while using Unreal Engine 5 and it looks absolutely stunning. Portal was a major hit when the game released, but after Portal 2 came out in 2011 Valve, the developer, has not made any more installments in the series. There have been many rumors about a Portal 3 release, but nothing official has ever come fans' way.
Fans have been hoping for any news related to the Portal series, but that hasn't stopped them from coming up with creative ways to continue playing the game using modern technology. Thanks to an innovative modding community there have been enough mods made for Portal and Portal 2 to make the games feel completely new. One mod in particular, known as the Desolation Mod in Portal 2, adds an entirely new story and set of puzzles for fans to try to figure out. It is an exciting experience for Portal fans, but not quite enough to scratch the itch of waiting for a new game. However, the Desolation mod, along with another mod known as Portal Reloaded, has given fans something new to experience within the Portal world while they wait for news from Valve.
Related: Portal 2 Desolation Mod Makes Game Visuals On Par With Half-Life: Alyx
DualShockers shared a YouTube video made by Alf Does Stuff of their demo of the first level in Portal. This was made in Unreal Engine 5, which considerably enhances the game's graphics. The video goes through the entire level, showing off different aspects from the walls to the cubes to the cameras hanging ominously on the walls, watching the player's every move. The surfaces look very life-like, and it feels as though the videographer is walking through a real setting, filming the Portals and the cubes in person. Everything about this Unreal Engine 5 demo will likely make fans want Portal on a new generation of consoles more than they already do.
This is not the first time a fan has brought an older game to the next generation of graphics. Someone recently used Unreal Engine 5 to make a playable Spider-Man demo and it is absolutely stunning, much like this Portal demo. The updated graphics really prove how beautiful a new Portal could be if it ever sees the light of day. There is always room for new stories and games in the world, and the idea of a current-gen Portal game, or even something more unconventional like Portal VR, would definitely excite fans of the venerable puzzle franchise.
With the surprise of Valve releasing Half-Life Alyx from the Half-Life series, maybe there is hope for Portal fans yet. There is enough support that the game would sell well if it were to happen, but now it just seems like it's a matter of waiting and hoping for more. The writer of Portal even called for fans to write in and advocate for the new game. Hopefully, all of this will push Valve to make the next Portal game sooner rather than later.
Next: Original Portal 2 Prototype Finally Playable On Steam For Free
Source: DualShockers, Alf Does Stuff/YouTube
from ScreenRant - Feed