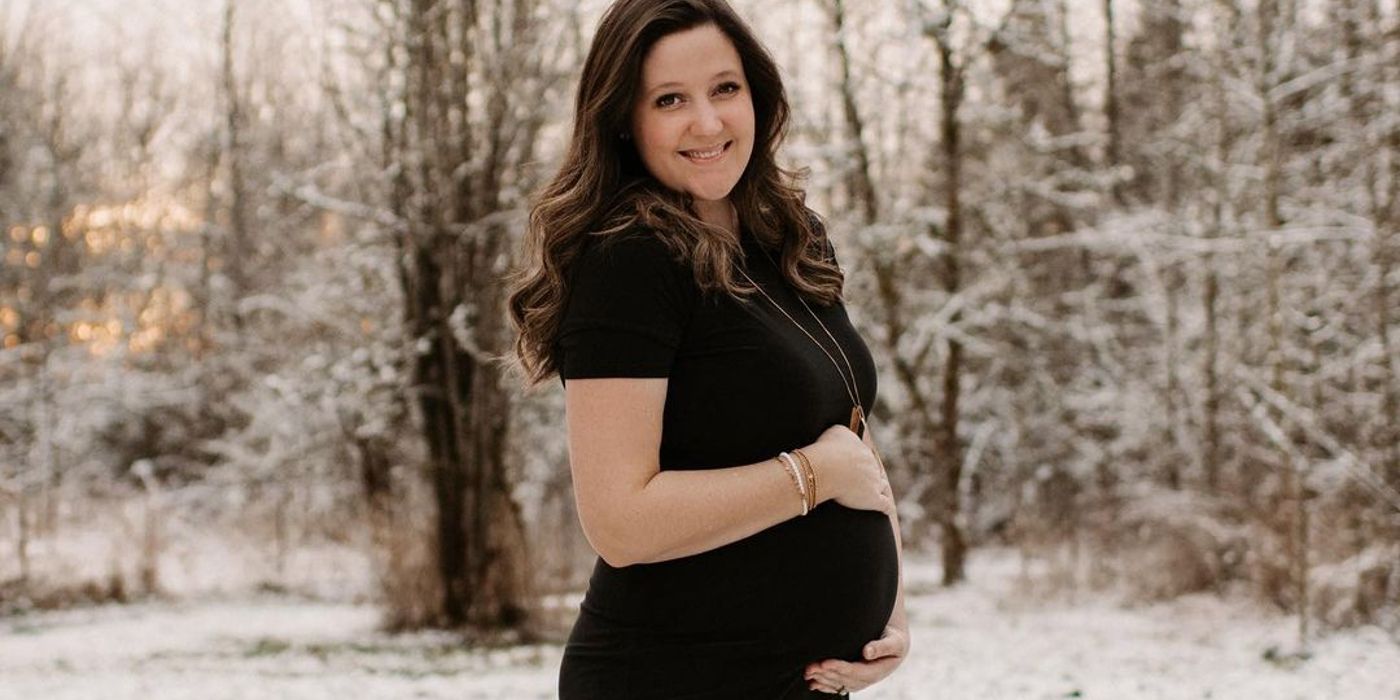 Little People, Big World stars Tori and Zach Roloff are happier than ever after welcoming their third child on April 30. TLC fans have been following Tori's pregnancy journey closely since she announced that they were expecting in November 2021, especially since the Roloffs tragically suffered a miscarriage last summer. As the only children of Amy and Matt Roloff to still appear on LPBW, Zach and daughter-in-law Tori are expected to continue raising their expanded family while in the spotlight. While Amy and Matt's other children have decided to keep their personal lives away from the cameras, Tori and Zach continue to use their platforms to spread awareness and keep fans in the loop.
Tori, in particular, has enjoyed being a TLC fan-favorite since joining Little People, Big World season 12. Introduced as Zach's girlfriend back in 2013, viewers have watched Tori and Zach's relationship grow for almost a decade and consider them a fully compatible couple. As someone passionate about photography and her job as a teacher, Tori has been praised for her relatability and kindness for years, with the 31-year-old's candid Instagram posts receiving positive feedback. From reflecting on her miscarriage to openly discussing her weight gain and body changes, fans have looked forward to Tori's pregnancy updates for months.
Related: Little People Big World: Why So Many Fans Relate To Tori Roloff
On May 3--which is her 31st birthday--Tori surprised her Instagram followers with two separate posts showing off their rainbow baby. "Welcome to the world sweet Josiah Luke!" the star captioned the post. Arriving a few days prior on April 30, Tori revealed that while Josiah was born a little earlier than expected, he is perfectly fine. Although their baby made his grand entrance ahead of schedule, Tori wrote that the wait still "felt like a lifetime" and called Josiah's arrival the "best birthday present ever!" Wrapped up tightly in a matching white blanket and hat, Tori's little one, who is 19.5 inches long, was born bright and early at 9:02 a.m.
Proud father Zach also uploaded an Instagram post celebrating Josiah's birth, confirming that the newborn "came about two weeks early." Zach, whose image shows him and Tori holding their rainbow baby, takes a moment to praise Tori's strength, writing, "Very proud of Tori as well, she has done incredible!" The Little People, Big World star's post also reveals that their other two children--Jackson, 4, and Lilah, 1--are already in love with their little brother. Thousand of LPBW fans have sent congratulations to the couple on their Instagram pages, including author Ashley Lemieux and rancher Mary Heffernan.
Welcoming a newborn isn't the only life change Tori and Zach have had to adjust to, as the family moved from Oregon to Washington State last October. Between a new member entering the Roloff family and matriarch Amy getting married to Chris Marek in August 2021, TLC fans are excited for the upcoming Little People, Big World season 23. With its premiere right around the corner, viewers only need to wait a little longer to see more of Amy, Tori, Zach and the rest of the Roloffs on their television screens once more. Hopefully, a future season 24 introduces little Josiah to the mix.
Next: Little People Big World: Why Fans Are Criticizing Amy's Last Name
Little People, Big World premieres May 17 at 9 p.m. EDT on TLC.
Sources: Tori Roloff/Instagram, Zach Roloff/Instagram
from ScreenRant - Feed