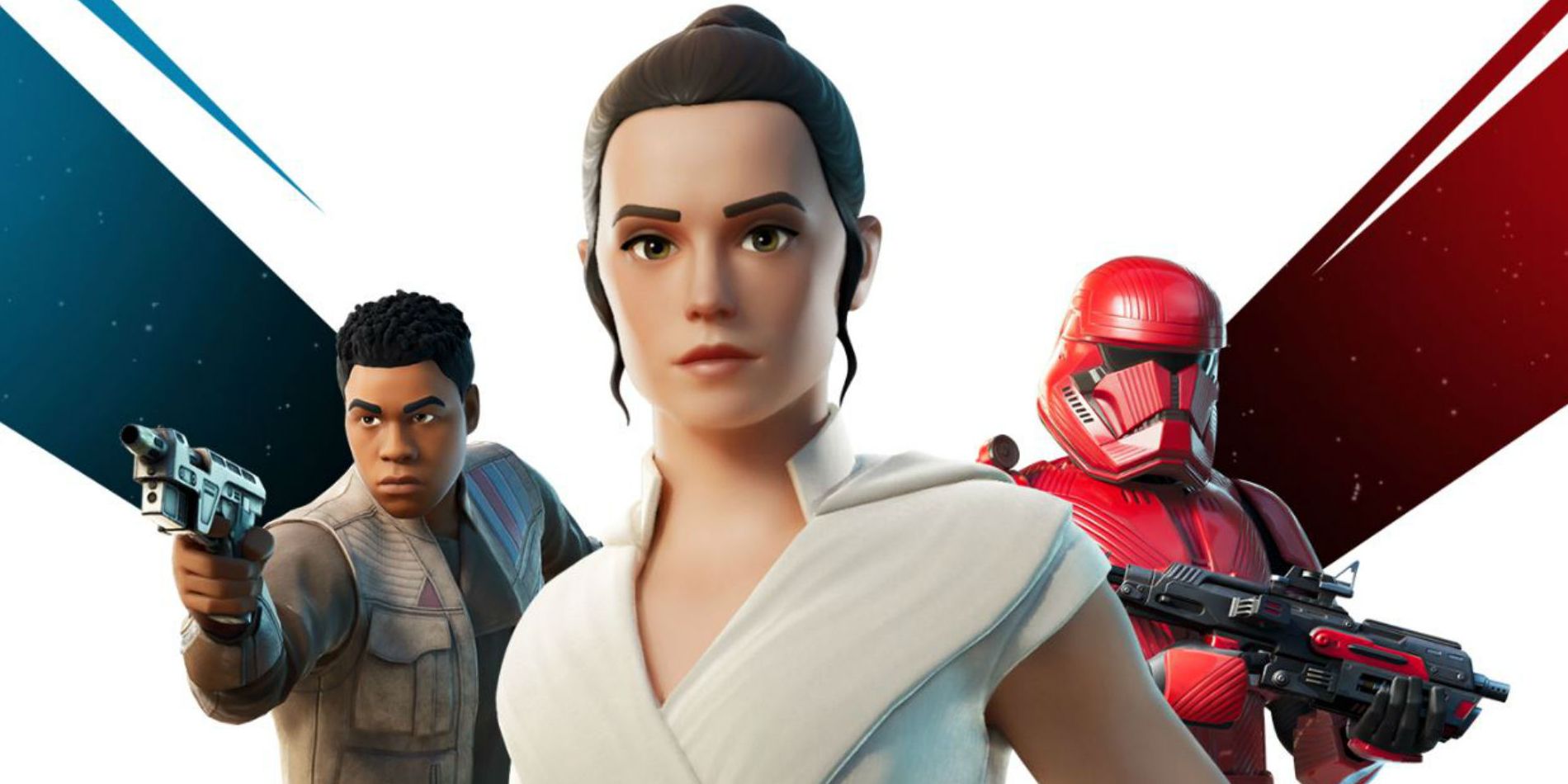 To celebrate Star Wars Day, May the 4th, Fortnite has added new limited-time quests and event-themed items. The challenges will be available to complete from May 3, 2022, until May 17, 2022, at 12 am ET. Players will have two weeks to participate in the event and claim the rewards from each Star Wars-themed quest. Each of the challenges involves specific items, like a Lightsaber, to complete, and finishing every quest will introduce players to all the unique features available during the event.
While participating in the Star Wars day event, players will be able to earn a lot of XP, which will help them level up in the Battle Pass. Ranking up in the Battle Pass in Fortnite will unlock a variety of rewards including the Tsuki 2.0 cosmetics set, new Banners, V-Bucks, and a Doctor Strange outfit. Each level in the Battle Pass requires 75,000 XP, so completing the event quests will help players level a few times.
Related: Fortnite Crew Membership May 2022 (Start Date, Price, & Rewards)
During the Star Wars Day event, players will be able to find and use a Lightsaber and the Empire's E-11 Blaster Rifle. Some of the event challenges require players to use the event weapons or interact with a Stormtrooper. Players will receive 30,000 XP for each quest they complete as well as a new Banner for finishing at least five of them. Star Wars skins will also be returning to the item shop during the event and can be purchased with V-Bucks.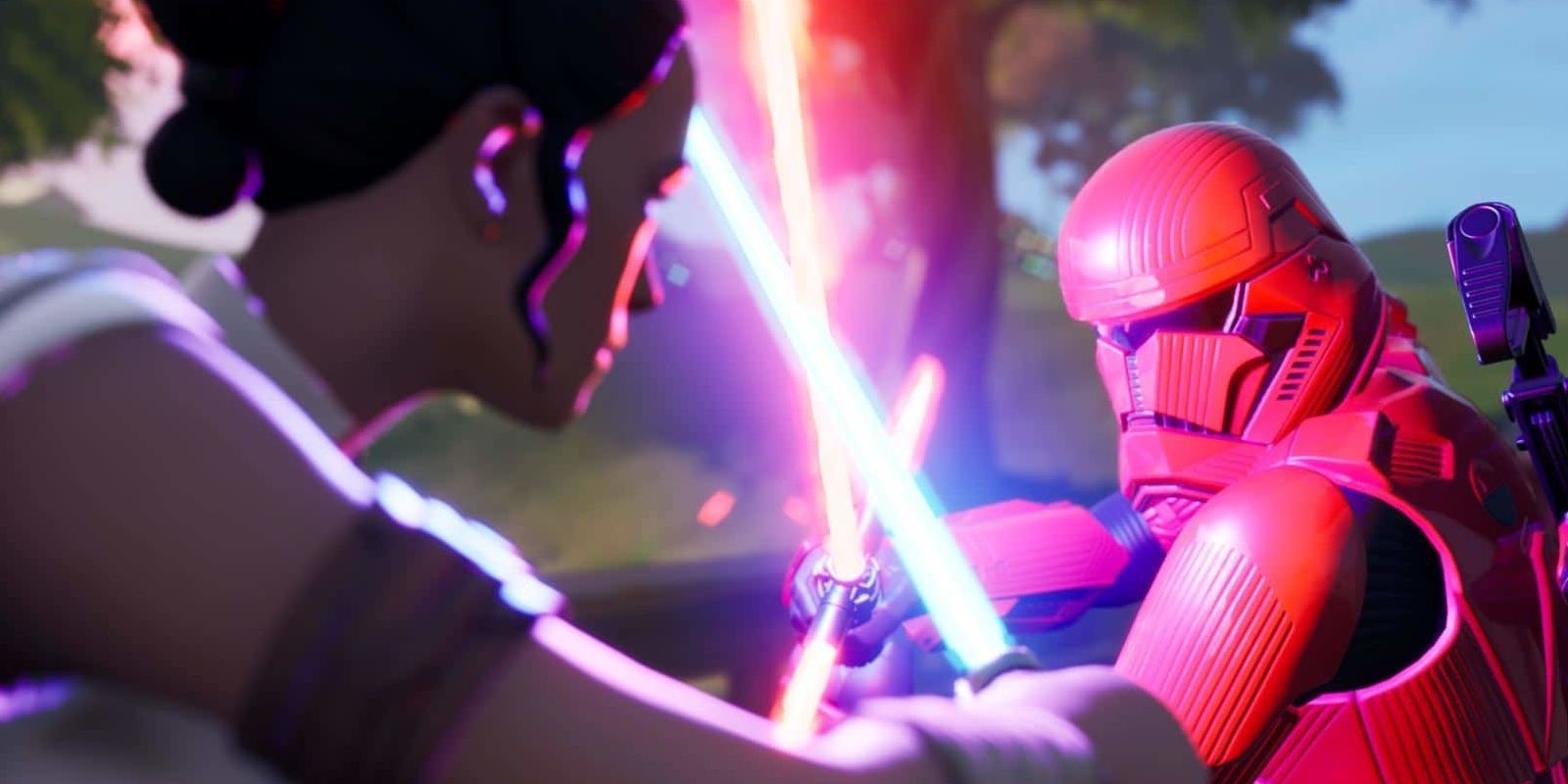 The Empire's Banner will be unlocked after players complete five of the six Star Wars Day quests in Fortnite. Completing all six quests will award players a total of 180,000 XP which will go a long way in helping them rank up in the Battle Pass. The six quests will give players enough XP to rank up at least twice. The challenges may require players to find a Lightsaber or the E-11 Blaster Rifle, but they should all be fairly easy to complete.
Challenge #1: Survive 5 storm phases while carrying a Lightsaber - 30,000 XP
Challenge #2: Damage 1,000 opponents within 30 meters using the E-11 Blaster Rifle - 30,000 XP
Challenge #3: Complete two Bounties from a Stormtrooper - 30,000 XP
Challenge #4: Drive a vehicle from Chonker's Speedway or Logjam Lumberyard to a Stormtrooper Checkpoint - 30,000 XP
Challenge #5: Land at a Stormtrooper Checkpoint, then place top 25 two times - 30,000 XP
Challenge #6: Block 10 hits using a Lightsaber - 30,000 XP
Since the Star Wars Day event in Fortnite will be active for two weeks, players should have plenty of time to complete every quest. The experience that can be earned for every challenge will help players rank up in the Battle Pass for Chapter 3 Season 2, so completing them is worthwhile. Additionally, the quests offer the chance to experience all the exclusive event features that have been added to celebrate Star Wars Day in Fortnite.
Next: How To Get The Free Splash Squadron Skin in Fortnite
Fortnite is available on PS4, PS5, Xbox One, Xbox Series X/S, Nintendo Switch, Android, and PC.
from ScreenRant - Feed