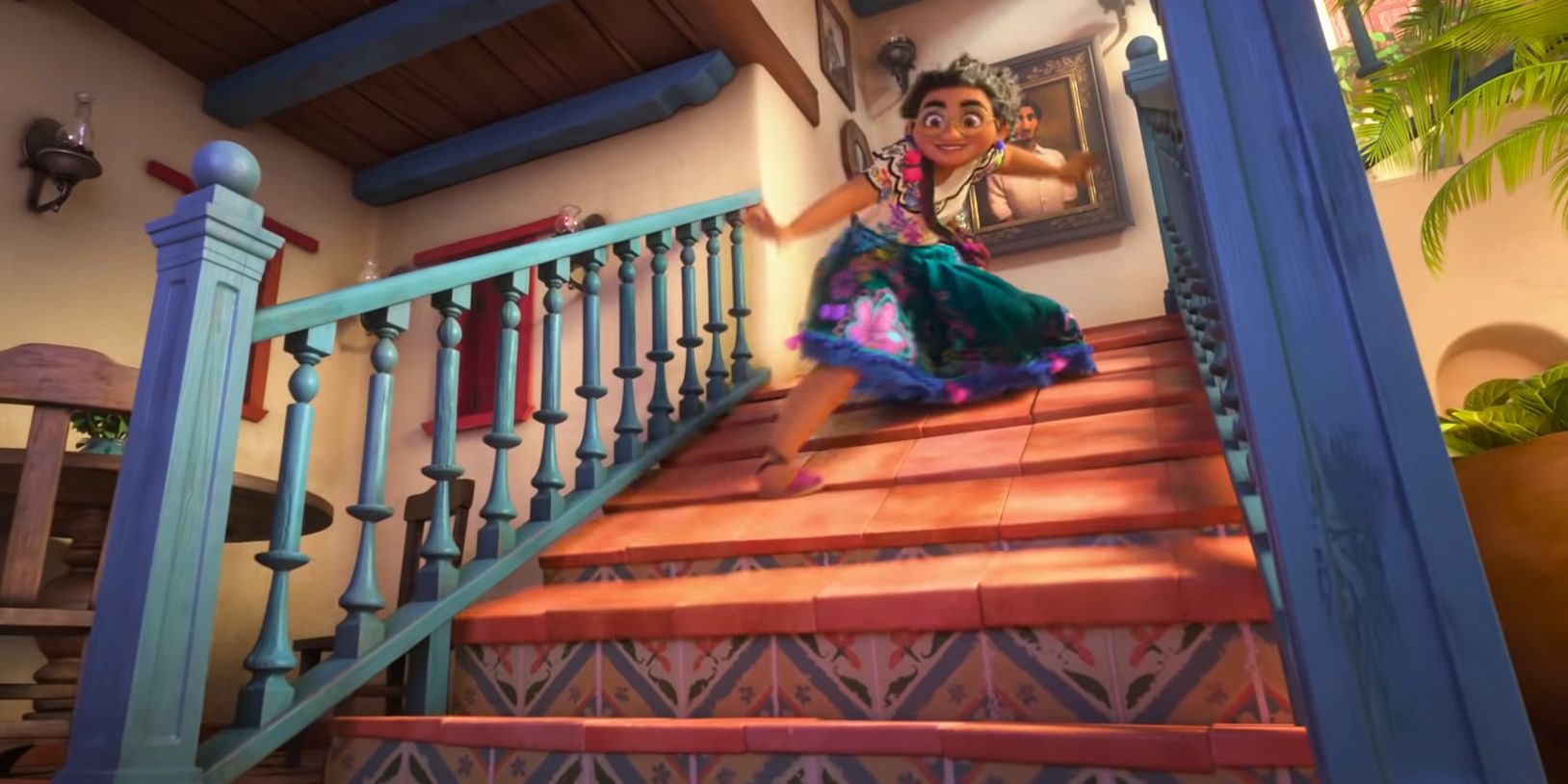 Lin-Manuel Miranda wants a Disney theme-park attraction before Encanto 2. The Pulitzer Prize-winning playwright behind Hamilton wrote lyrics for a couple of recent animated Disney movies: 2016's Moana, and 2021's Encanto. Though the latter underperformed at the box office for Disney, it found new life on Disney+ and went on to become one of the studio's biggest hits in recent memory. Encanto was nominated for three Oscars at this past Academy Awards, taking home the award for Best Animated Feature Film.
Encanto follows the 15-year-old Mirabel Madrigal (voiced by Stephanie Beatriz), the only member of her multigenerational Colombian family who did not receive a magical gift after the family matriarch, Abuela Alma (voiced by María Cecilia Botero), was blessed by a miracle many years ago. When Mirabel discovers the family's magical abilities are under threat, she takes it upon herself to save them. Encanto also features the vocal talents of John Leguizamo, Mauro Castillo, Jessica Darrow, Angie Cepeda, Carolina Gaitán, Diane Guerrero, and Wilmer Valderrama. Despite being a massive hit since releasing on Disney+ December 24, a sequel has yet to be officially announced.
Related: Encanto Soundtrack: Every Song In The Disney Movie Explained
While commenting on the possibility of Encanto 2, Miranda suggests his priorities might lie elsewhere. Speaking to Insider, the songwriter reiterates his interest in a sequel or television series, but reveals he actually wants a theme-park attraction at Disney World or Disneyland before that. Miranda admits to not knowing any of the details, though Disney is currently working on something. Read what he had to say below:
It was funny because everyone's like, 'Will there be a sequel? Will there be a show?' and I said, 'I want a ride before I want any of that.' The Imagineers are on it. I don't know what they do or where they live, but I know they're on it.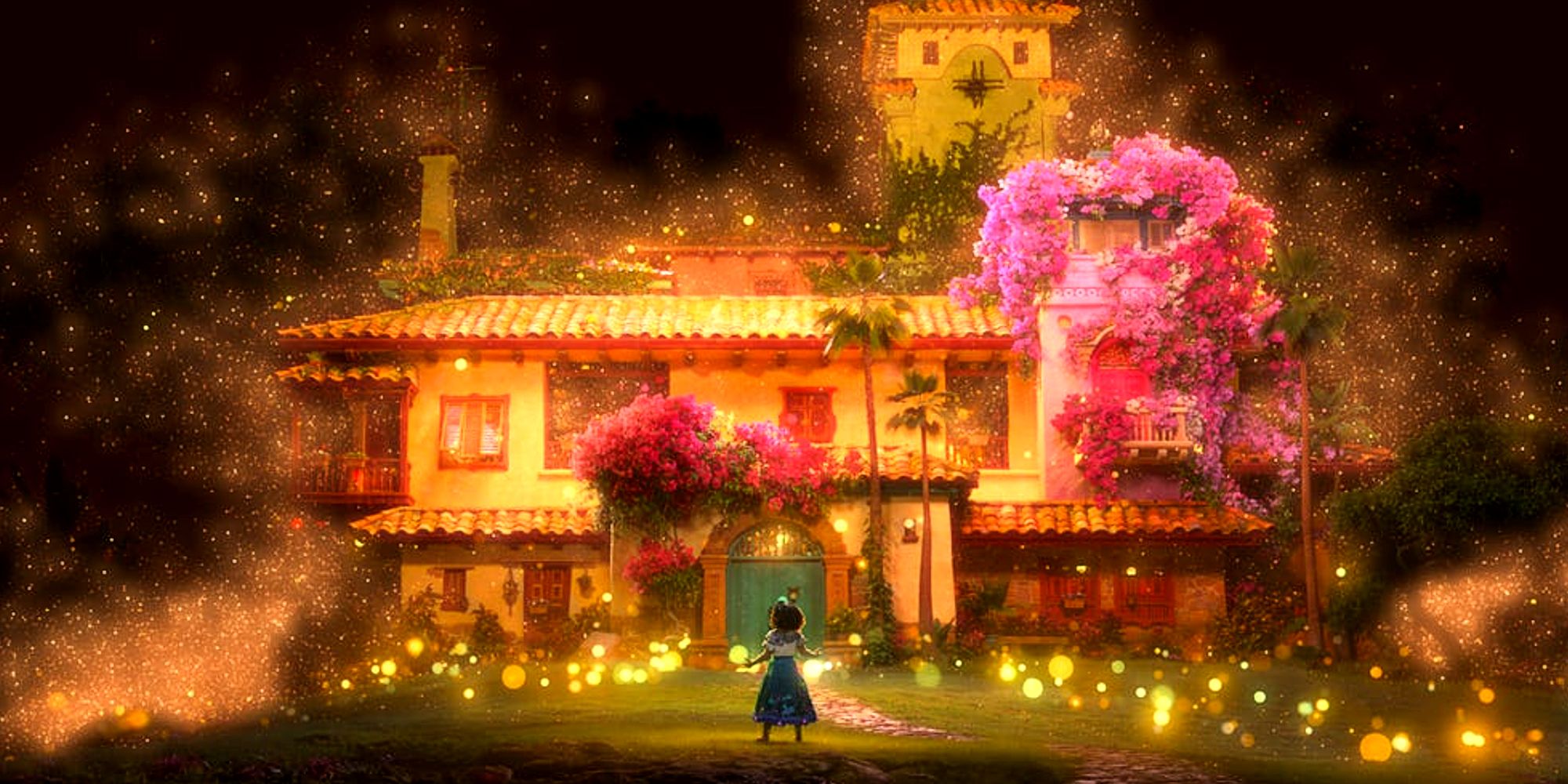 On the surface, Miranda appears to be joking, but digging a little deeper, he seems to be serious about the endeavor. Earlier this year, Miranda revealed he pitched an idea to Disney CEO Bob Chapek about an Encanto attraction in which visitors can tour the Madrigals' Casita. Based on Miranda's recent update, it appears Disney liked his idea and their team of engineers and designers are currently hammering it out.
Just because the songwriter is actively pursuing the Encanto themepark attraction doesn't mean he's not interested in returning for a sequel. In fact, Miranda is confident Encanto 2 will happen, previously stating it's "a question of when and not if" and saying he is definitely on board for the sequel. As the author behind its beloved soundtrack, Miranda was integral to Encanto's massive success, and a sequel surely wouldn't be possible without him. With his attention currently consumed by the amusement park attraction, though, Encanto 2 may still be a ways away.
Next: Encanto 2? How It's Setup To Be Disney's Next Big Animation Franchise
Source: Insider
from ScreenRant - Feed