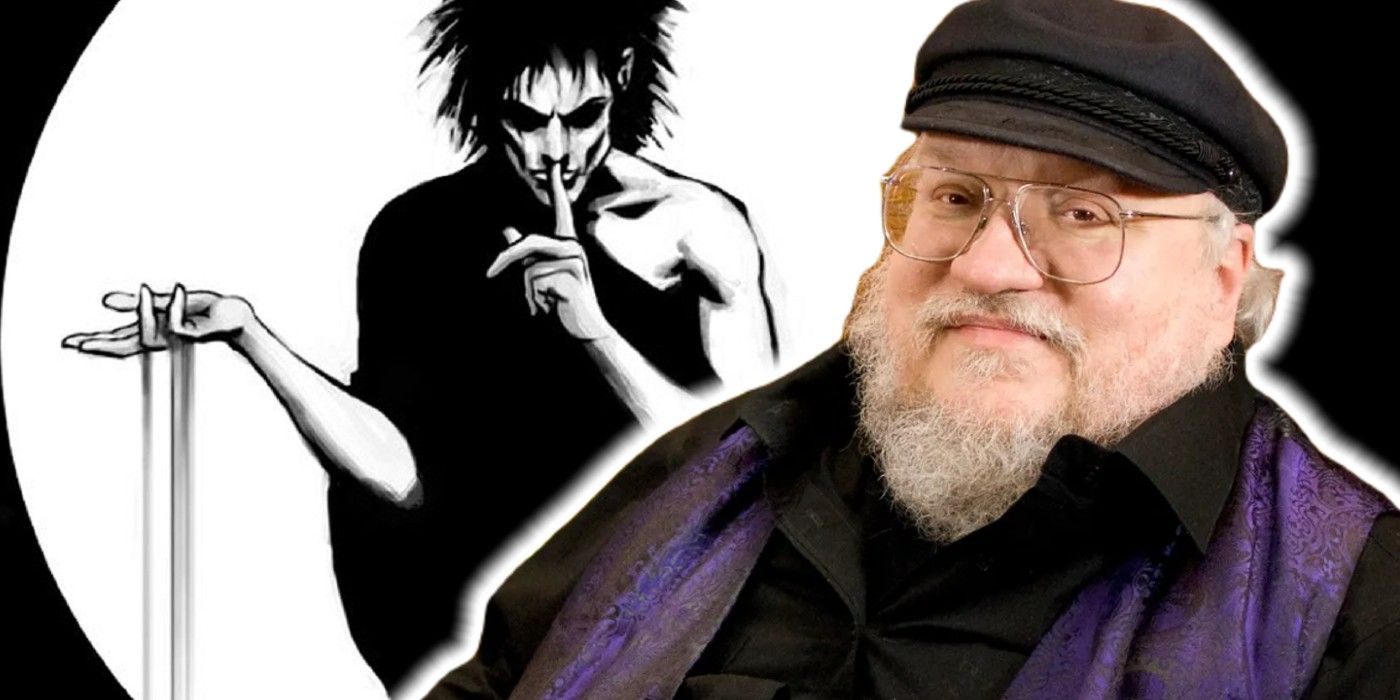 One of the most iconic comic series of all time, The Sandman by Neil Gaiman, might have only happened because the pitch was originally rejected by George R. R. Martin of Game of Thrones fame. While this surprising fact was revealed by Martin a decade ago it is now more relevant than ever, as Gaiman's The Sandman is set to become a major Netflix series, while Martin's Wild Cards anthology novel series is being adapted by Marvel Comics.
The Sandman, which debuted in 1989, is viewed as one of DC and Vertigo Comics' greatest comic series, and considered by many critics and fans to be one of the single greatest comic series of all time. Following Morpheus, or Dream, the series is a fantastical journey through Morpheus' realm the Dreaming, and has since become indelibly connected to the broader DC Comics magical universe, spawning many spin-offs including the recent series of Sandman Universe titles.
Related: Neil Gaiman's Books of Magic Are The Perfect Harry Potter Replacement
It is honestly shocking to think of the world of comics without the influence of Gaiman's The Sandman, and if George R. R. Martin had known of Gaiman's talents the Sandman world may have been produced as a series of novellas as opposed to the iconic comics beloved across the world. Back in 2012 at WorldCon, MTV Geek had a chance to interview both Martin and Gaiman separately, and Martin ended up revealing to MTV that all the way back in 1987 Neil Gaiman had actually approached him with a pitch for his Wild Cards anthology series. Wild Cards, which is currently being adapted into a five-issue limited series by Marvel Comics, is a long-running series of novels and other media that share the same science fiction superhero-focused universe. Gaiman pitched a series to Martin focused on "a guy who lives in dream," pretty clearly a reference to the future character of Morpheus. George R. R. Martin, who had originally reached out to the legendary Alan Moore, rejected Gaiman's pitch, mainly because back in 1987 Gaiman had very little writing credit to his name, and it is no surprise that Martin very much regrets his rejection of Neil's pitch.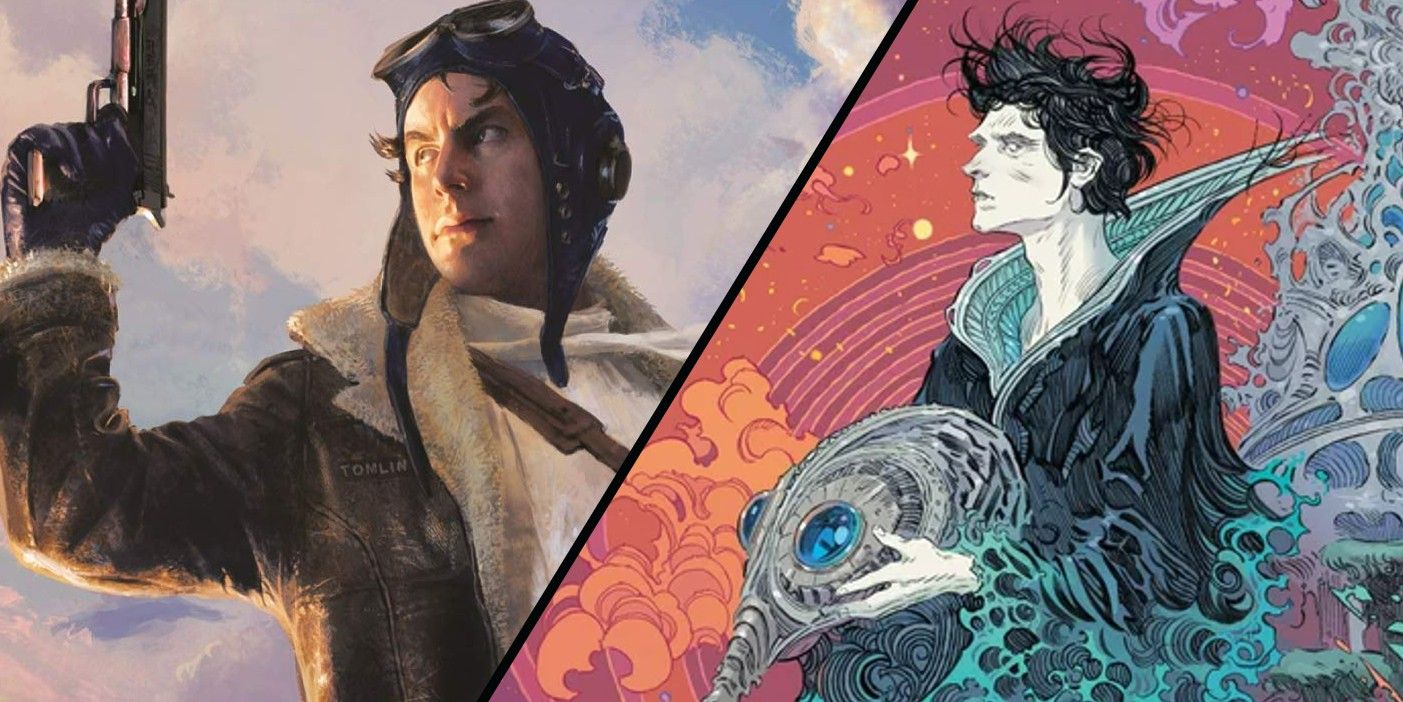 However, at the end of the day, it is probably for the best that Gaiman's Wild Cards pitch was rejected, because through that rejection Gaiman then reworked his pitch for The Sandman and brought it to DC/Vertigo Comics, where it was greenlit very quickly. While the story behind Morpheus, Death, the Dreaming, and the Endless would have worked in some ways as a novella or series of short stories, the specific medium of comic art brought The Sandman to a new level of artistic sophistication and expression. If Gaiman had written Dream into the Wild Cards universe there is a chance that he may have only been able to write several stories about the dreaming, but instead he was able to create a whole universe of The Sandman, which continues to be beloved and acclaimed by fans and critics to this day. Not only that, but The Sandman also led to DC Comics engaging with the world of magic in a more intentional and philosophical way, impacting the tone of the DC Universe forevermore.
Gaiman famously called out toxic fans for being angry with Martin on how long the final Game of Thrones book is taking. It's clear that he and Martin have a lot of respect and admiration for each other as writers and artists, so it is nice to know that this professional slight more than 30 years ago has not impacted their relationship, and that it might have actually led to the creation of The Sandman as we know it. Now, with the highly anticipated The Sandman Netflix series, both Neil Gaiman and George R. R. Martin have have their best known series adapted into gorgeous television shows, showing that true art will always find a way out into the world.
More: The Justice League Never Would Have Existed Without The Sandman
Source: MTV News
from ScreenRant - Feed