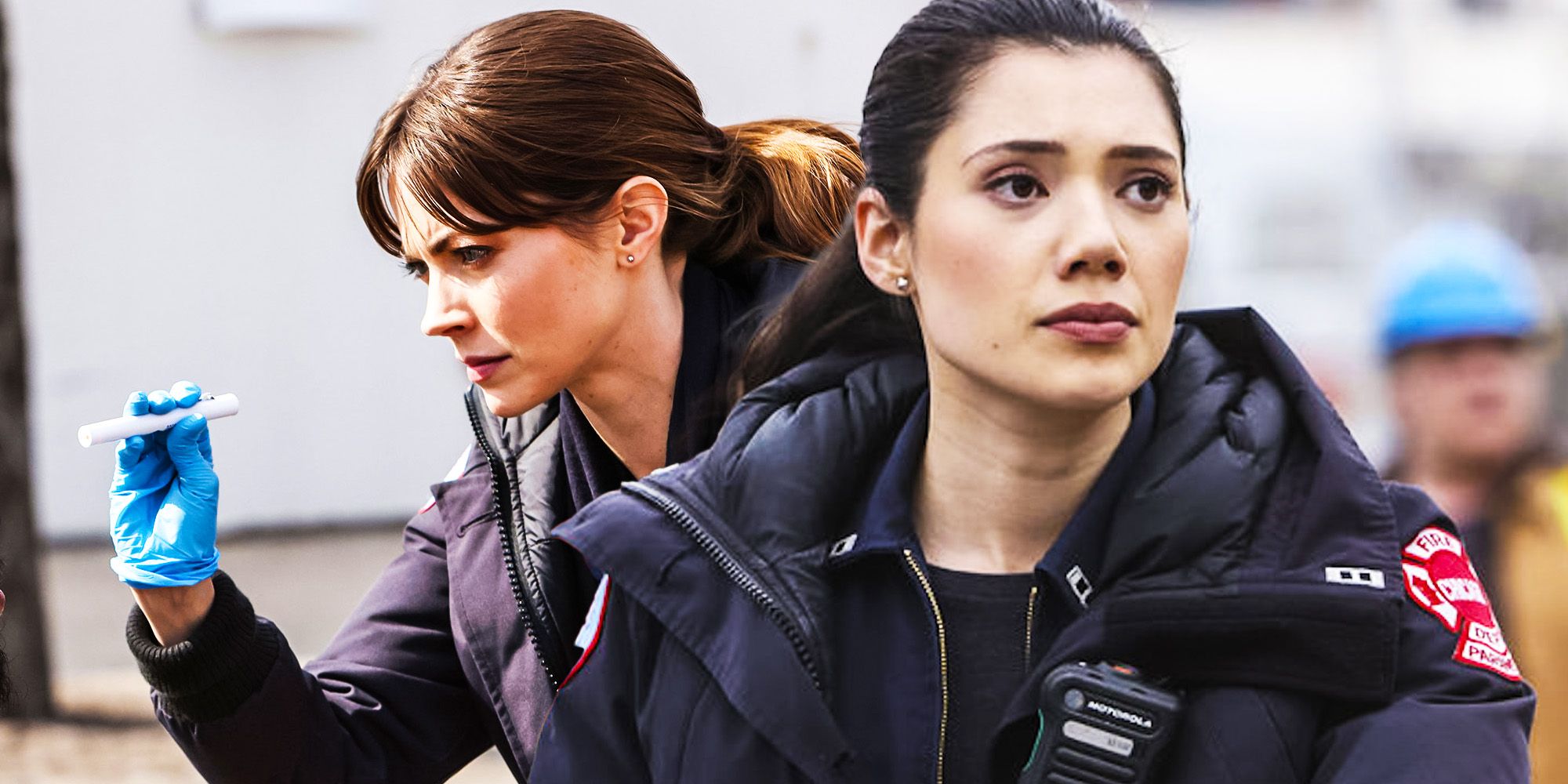 Warning! Spoilers ahead for Chicago Fire season 10 finale.
The Chicago Fire season 10 finale failed to answer a big mystery involving Emma. NBC's first responder procedural wrapped up its first decade with the wedding of Kelly Severide (Taylor McKinney) and Stella Kidd (Miranda Rae Mayo), which was a cause for celebration for Firehouse 51. Amid the joyous occasion, however, Chicago Fire forgot to address a burgeoning question that season 10 set up.
Chicago Fire season 10 brought a lot of changes to Firehouse 51, including Matthew Casey's (Jesse Spencer) Chicago Fire departure as he moved to Portland, Oregon to take care of his late best friend's kids. His relocation came at the worst time for Casey and Sylvie Brett's blossoming Chicago Fire relationship. After sustaining a long-distance relationship for a while, Brett (Kara Killmer) decided to take an extended leave to be with Casey. It paved the way for the introduction of Emma Jacobs (Caitlin Carver) as her reliever, joining Violet Mikami (Hanako Greensmith) at Ambulance 61. From the get-go, there was already something unsettling with Jacobs; lo and behold, she was up to no good as she blackmailed Chief Evan Hawkins (Jimmy Nicholas) to give Violet's Firehouse 51 spot to her.
Related: Why Sophia Bush Left Chicago PD After Season 4
In the Chicago Fire season 10 finale, "The Magnificent City of Chicago," Jacobs becomes more aggressive in her demands. She eventually shows her true self, abandoning her team during a fire rescue and giving Hawkins enough leverage against her. With Jacobs no longer a threat to Violet's career and Brett back with her at Ambo 61 in the Dick Wolf-produced show, this particular plotline appears to be finished. That said, it leaves a big question: why was Jacobs bent on being transferred to Firehouse 51 anyway? After Violet figured out what she was trying to do, she, Darren Ritter (Daniel Kyri), and Blake Gallo (Daniel Kyri) started digging into Emma's past and it was made clear that she isn't a trustworthy person. The way Chicago Fire resolved Emma Jacobs' threat is a little bit too convenient, especially since it seems like there's more to her than meets the eye.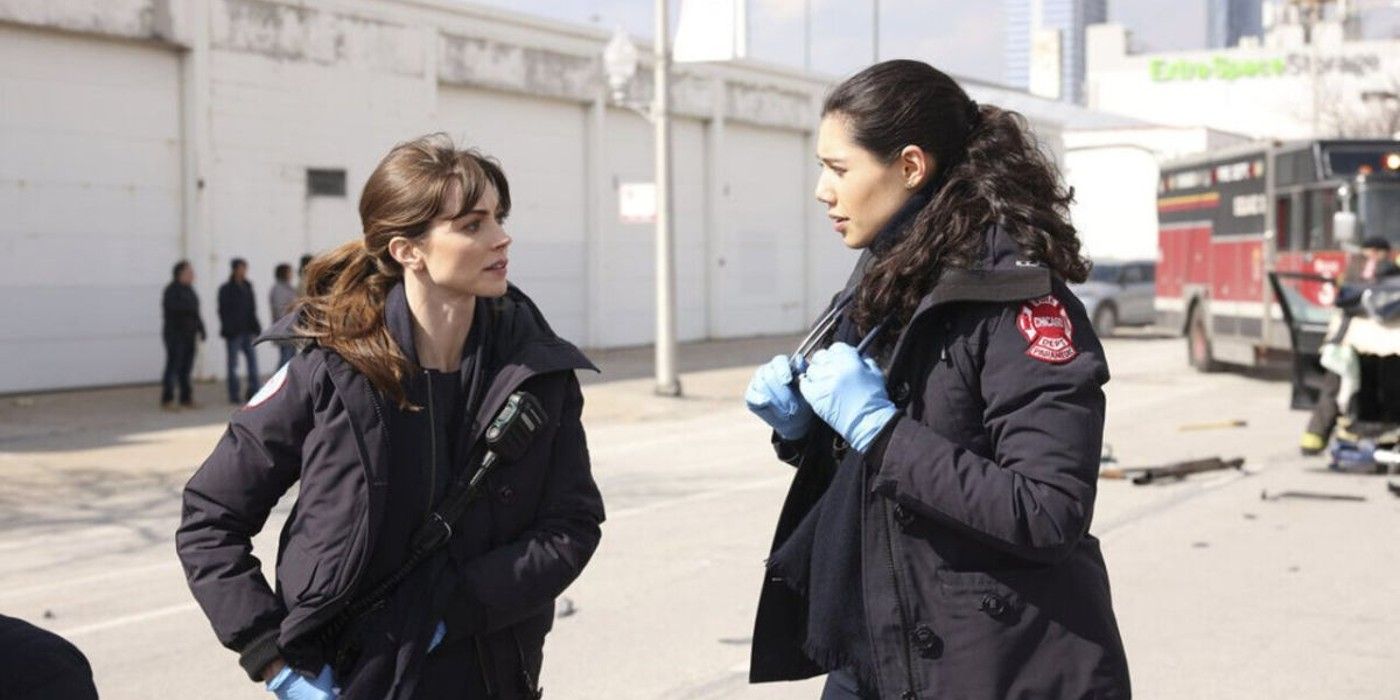 For what it's worth, it's possible that Jacobs' stint in Chicago Fire is not yet fully over. After Hawkins fires her for abandoning her team during a call, the series never shows her again. The episode also doesn't tackle Hawkins and Violet's reunion once their work crisis is finally resolved; it shows him calling, but it doesn't appear like she's interested in reconnecting with her complicated boyfriend. If Jacobs finds a way to return to Firehouse 51, especially since not everyone knows what she tried to pull, perhaps Chicago Fire can fully explore her salacious backstory. It's worth noting that while Gallo tried digging up dirt on her, he learned that Jacobs has a history of blackmailing colleagues to get what she wants. It might be something that Violet and her friends can use to get rid of her permanently. Perhaps, it might even be a way to get her fired from the service altogether.
With Chicago Fire already confirmed to return for season 11, this could be one of the year-long plotlines that the show can tackle. As irritating as Jacobs is, there are just too many good stories left to tell with the character. If anything, her eagerness to transfer to Firehouse 51 and take over Violet's spot seems personal. Hopefully, the show explores more of her and her motivations when it returns in the fall.
More: Criminal Minds Revival's Darkest Theory Means Morgan Must Return
Chicago Fire will return for season 11 on NBC.
from ScreenRant - Feed