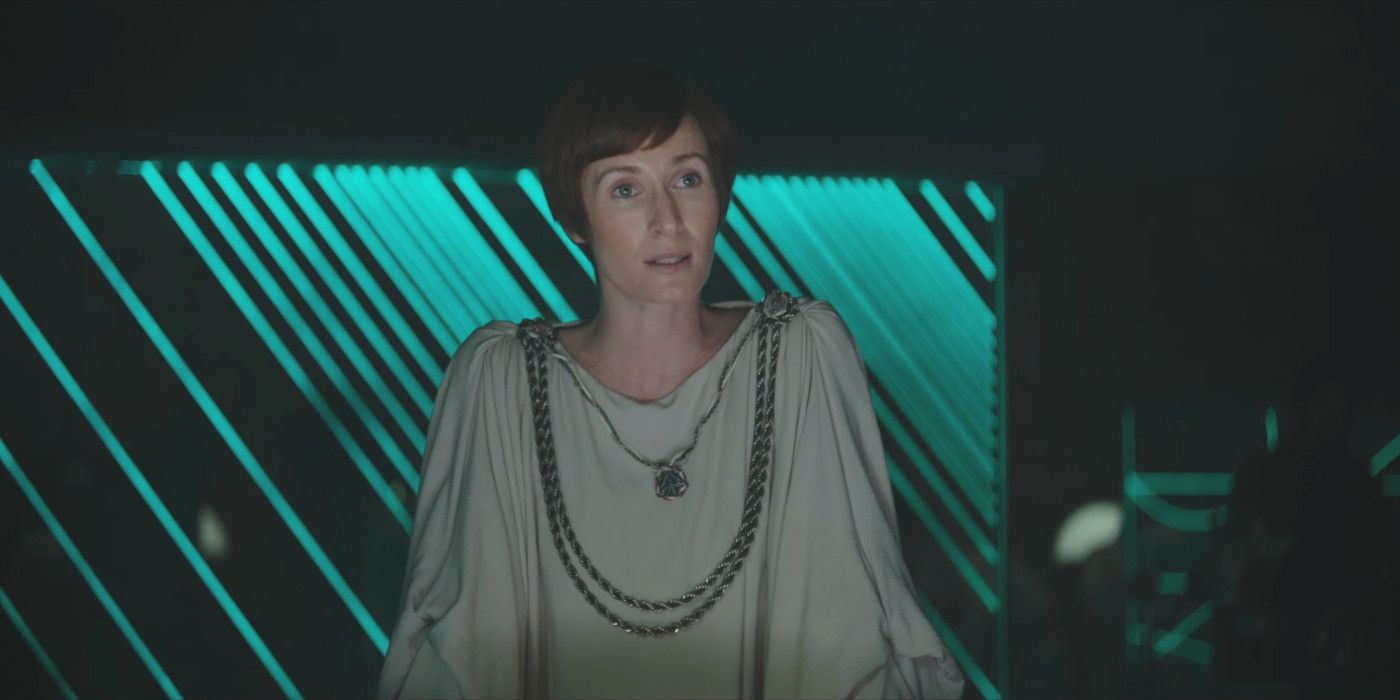 Andor star Genevieve O'Reilly provides more details about Mon Mothma in the upcoming Star Wars show. O'Reilly first played the Rebel Alliance leader in 2016's blockbuster Rogue One: A Star Wars Story. But of course the character actually made her debut way back in 1983's Return of the Jedi, with Caroline Blakiston originating the role.
Mon Mothma indeed stands as a pivotal figure in Star Wars lore despite her limited live-action screen time, and the character remains somewhat mysterious. Some of that mystery however stands to be dispelled in the upcoming Star Wars universe show Andor, which brings back O'Reilly as the authoritative Rebel Alliance leader. Indeed Andor showrunner Tony Gilroy previously teased that Mon Mothma's backstory will be a big part of the show, as it delves into the character's origins along with those of Diego Luna's Cassian Andor.
Related: Star Wars: What Happened To Mon Mothma After Return of The Jedi?
Now fans have received another little tease about Mon Mothma revelations to come thanks to the actress who plays the enigmatic character. Speaking to Screen Rant at the Star Wars Celebration red carpet, O'Reilly gave some more hints about what's in store when Andor finally hits screens later in 2022. She said:
Well, I think that's what this season is about for me, to learn about the woman. I am so curious about her. She's always been this pillar of strength and diplomacy, but what does that mean for the woman behind that? We know that she becomes a leader within the rebellion. But when we start this season, she's a senator within the Galactic Empire still. She's a woman fighting for change for her planet within the Galactic Senate. We know she's got a fight on her hands because it's Palpatine, so there is an ever looming autocracy. I'm interested in how she fails - you know she's going to have to fail, because you know what's coming in Rogue One. I'm endlessly curious about her.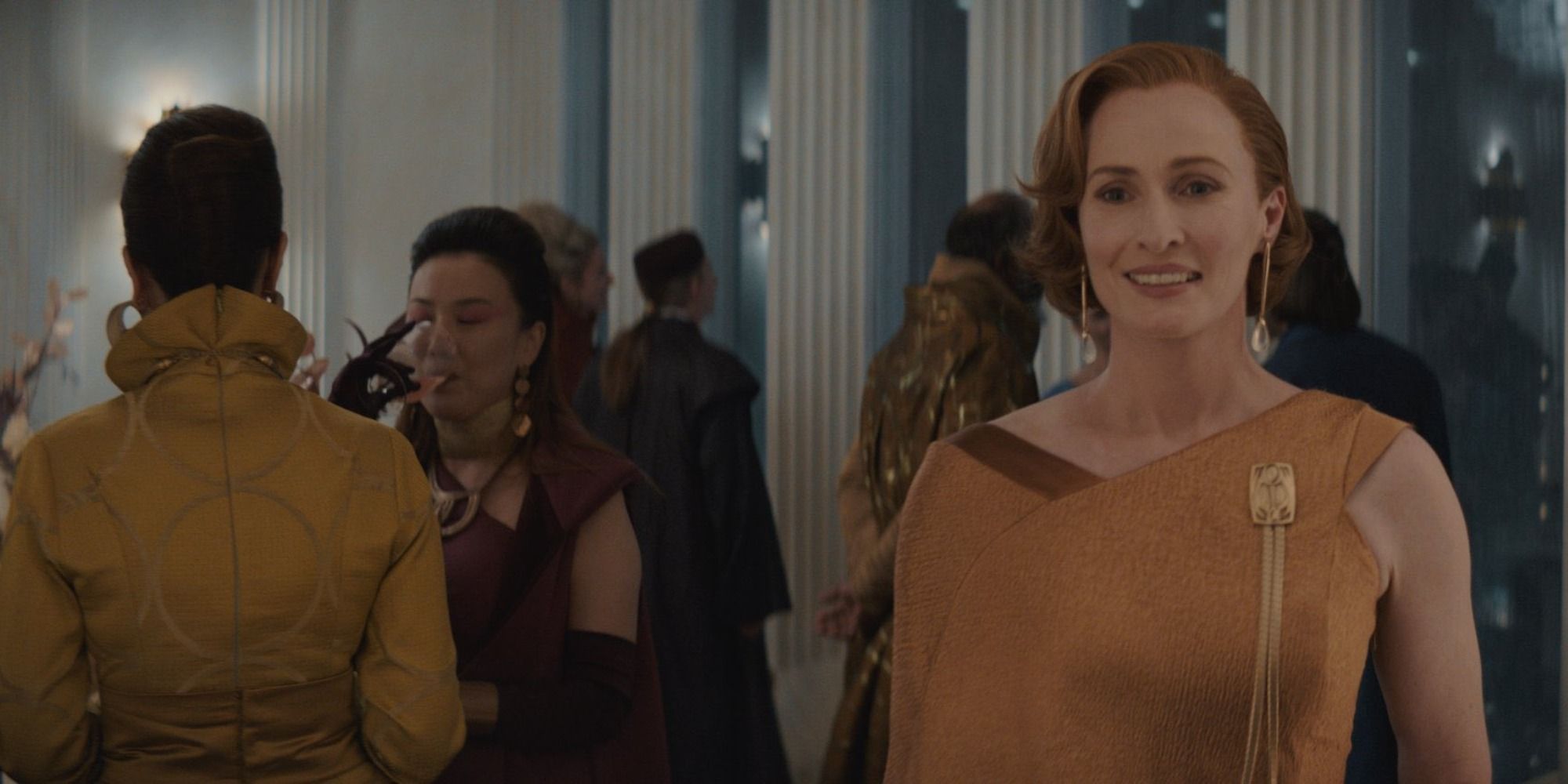 Fans indeed are curious about Mon Mothma too after their all-too-brief glimpses of the character. Of course the Rebel Alliance leader was only in Return of the Jedi for a moment, helping prepare her warriors to bring down the Empire in a briefing scene before the movie's two-pronged attack on the new Death Star. Later, the character would get a chance to shine in animated form in Star Wars: Rebels before returning to deliver some key moments in Rogue One: A Star Wars Story. Indeed an entire arc is roughly sketched out for the character working from the Rebels era, where Mothma was key in opposing Palpatine and forming the Alliance, up through the events of Rogue One and finally to the Alliance's ultimate triumph in Return of the Jedi.
Andor of course will now flesh out Mon Mothma's experiences in the time period before Star Wars: A New Hope and Rogue One, when she was still a member of the Galactic Senate under the rule of Emperor Palpatine, meaning the show overlaps with the events on Star Wars: Rebels. A two-season endeavor, Andor is expected to wrap up its story just as the events of Rogue One are beginning, with Cassian Andor himself set to become a hero for the cause and Mon Mothma set up to see the war against the Empire through to its triumphant conclusion. Andor is set to arrive on Disney+ on August 31, 2022.
More: Star Wars: Why Mon Mothma Isn't In A New Hope
from ScreenRant - Feed