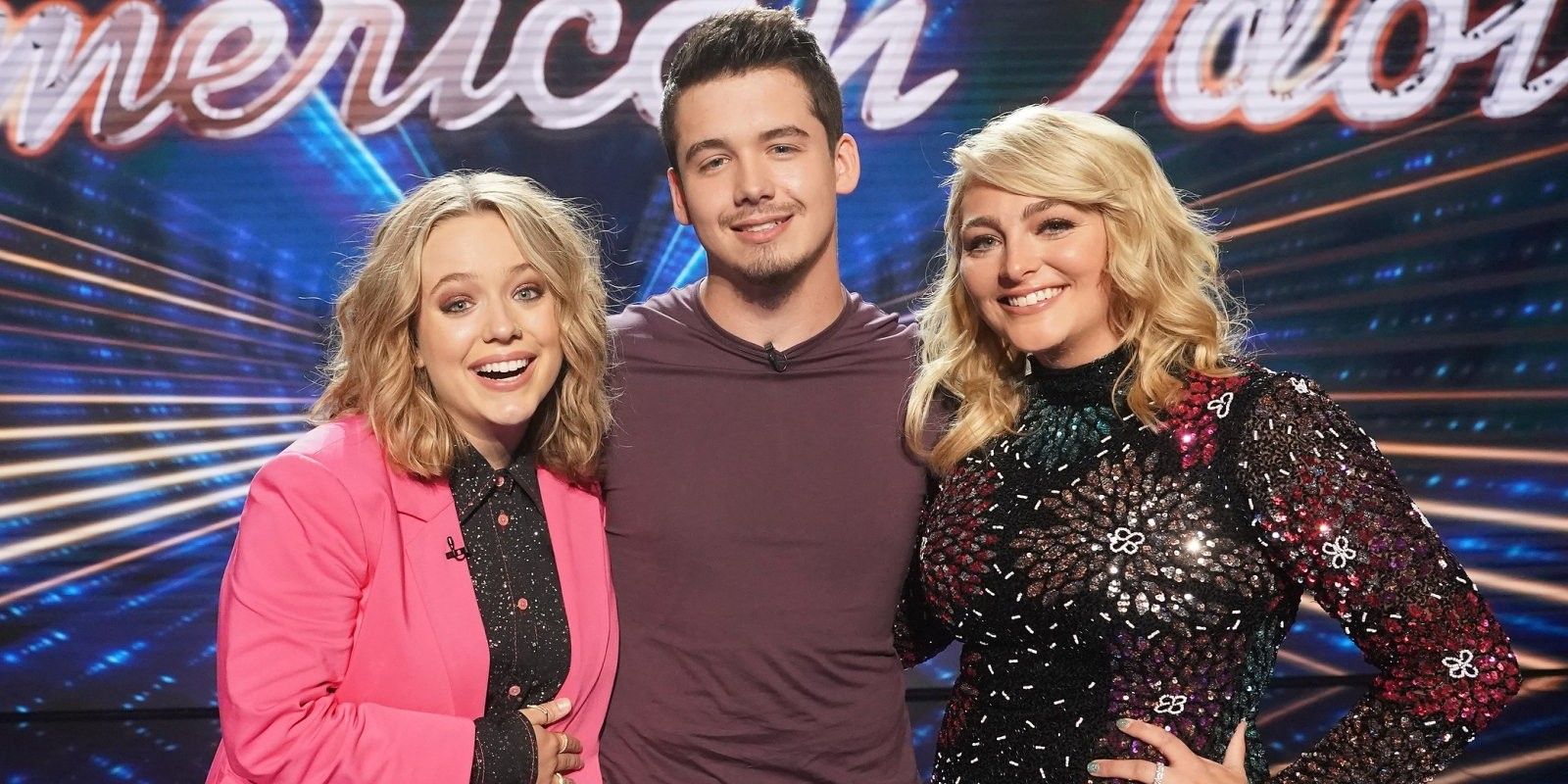 In addition to competing to win the American Idol season 20 crown, Top 3 finalists HunterGirl, Leah Marlene and Noah Thompson will be singing duets with some big names during the season finale, which airs on May 22. American Idol has already announced that the finalists will be singing the songs of rock legend Bruce Springsteen along with their recently released singles for their two rounds of competition. Since their releases on May 13, the singles "Red Bird" by HunterGirl, "Flowers" by Leah Marlene and "One Day Tonight" by Noah Thompson have been climbing the music charts.
In addition to the competition performances from the American Idol season 20 finalists, the show has announced that the upcoming finale will feature performances from the superstar judges Luke Bryan, Katy Perry and Lionel Richie, along with American Idol alumni Carrie Underwood and Gabby Barrett. James Arthur, Sara Bareilles, Deana Carter, Earth, Wind & Fire, Melissa Etheridge, Flo Rida, Ben Platt, Thomas Rhett and Tai Verdes are also scheduled to appear. In addition, Michael Bublé will fulfill his promise to duet with Top 7 finalist Christian Guardino.
Related: American Idol: All About The Top 7 Finalists' Singles
In a video released by American Idol, Katy and Luke surprised HunterGirl, Leah and Noah by telling them the names of their finale duet partners. Katy revealed that she will be singing with Leah, explaining that she saw a video of Leah at about 9 years old singing Katy's song "Firework." Leah immediately burst into laughter about the video. She was then thrilled when Katy said, "How powerful would that be if we sang that together on the finale?" As Katy explained, "I only save that song for inaugural events and Leah Marlene." Leah was so excited, and she and Katy hugged each other.
Luke then placed an arm around HunterGirl and told her that they will be performing "I Told You So" by Randy Travis and Carrie Underwood at the finale. HunterGirl was ecstatic, exclaiming, "Oh my gosh! Ah, it's gonna be insane!" as they high-fived. Katy then told Noah that their friend Melissa Etheridge reached out and said that she wanted to sing with him. Katy told him that Melissa is "amazing." Noah smiled from ear to ear and said, "Sounds good!" The video ended with HunterGirl, Leah and Noah marveling about their American Idol journeys and looking forward to their performances.
The American Idol finale has traditionally been a night full of unforgettable performances and exciting surprises. It is always fun to see the judges perform with the contestants after getting to know them throughout the past few months. HunterGirl, Leah and Noah will hold their own in the duets with these music legends. They are on their way to superstardom no matter the outcome of the competition.
Next: American Idol: Katy Perry's Disney Night Costumes Through The Years
American Idol airs Sundays at 8 p.m. EDT on ABC.
Source: American Idol/YouTube
from ScreenRant - Feed