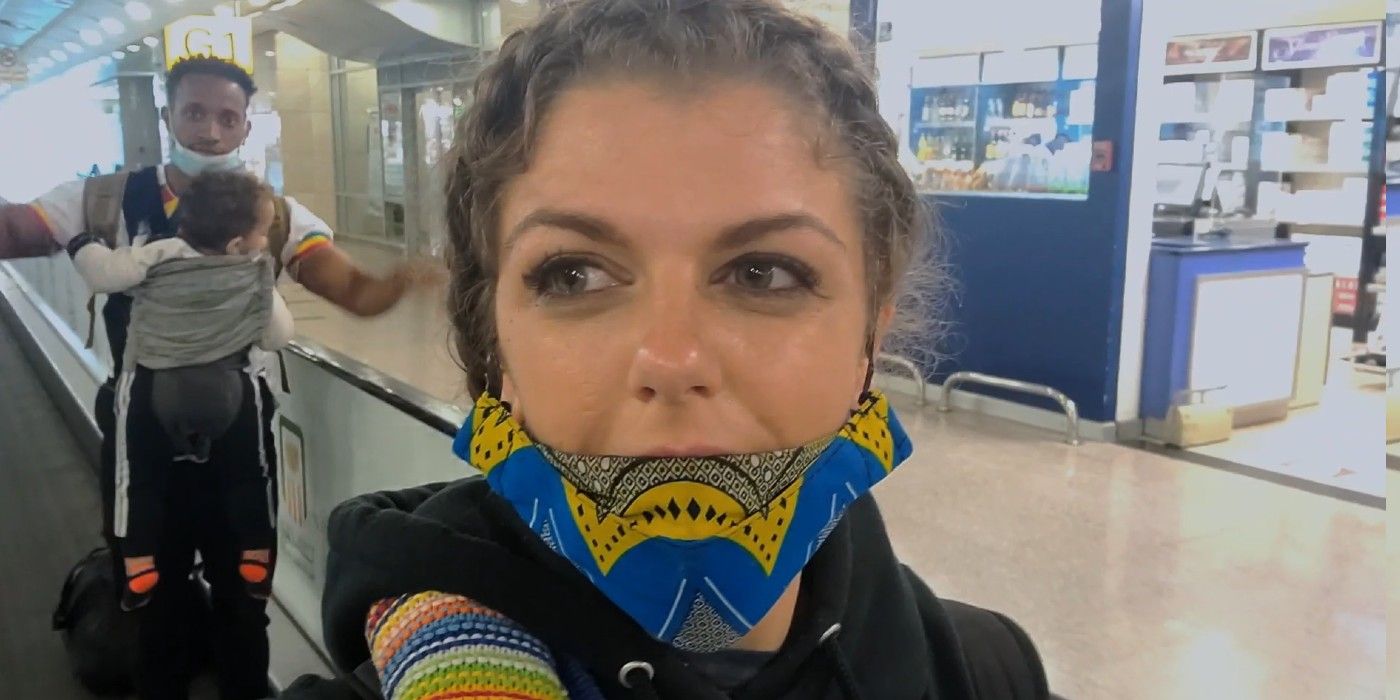 Ariela Weinberg clarifies what really happened at the airport when the 90 Day Fiancé star refused to let Biniyam Shibre's sisters Wish and Mimi see baby Avi. 31-year-old Ariela and 32-year-old Biniyam randomly bumped into each other in Addis Ababa, and three months later, Ariela was pregnant with baby Avi. Biniyam's sisters never seemed to trust Ariela even when she moved to Ethiopia. Like Ariela, Biniyam's ex-wife had also been an American and had taken his first son Simon along when she left him. Biniyam's sisters feared Ari would do the same.
Wish and Mimi also seemed to imply that Biniyam was going with Ariela to America only because of his child. Biniyam didn't let his sisters know about his decision until the very last day. Wish and Mimi thought Ariela was the one creating a rift between them and Biniyam. In 90 Day Fiancé episode 3, Biniyam's sisters threw a glass of wine in Ariela's face. In episode 4 as they went to see Biniyam, Ariela, and Avi off at the airport, they refused to apologize to their sister-in-law. They said they were there to see their nephew one last time. However, Ariela didn't step out of the van she came in and asked Biniyam to tell his sisters that Avi was sleeping.
Related: 90 Day Fiancé: What To Know About Ariela Weinberg's Plastic Surgery Rumors
After the latest 90 Day Fiancé episode aired, Ariela used her Instagram stories to tell the real, unedited story. She assured viewers that has always and will continue to encourage her son to know his father's family. Ariela claimed to have told Biniyam that his family could come to say goodbye to Avi inside the van, chalking it up to miscommunication she had nothing to do with. Ariela also reposted an Instagram reel from her page from January this year to prove she feels "no ill will" toward Biniyam's family. Take a look at Ariela's comments about the airport scene below: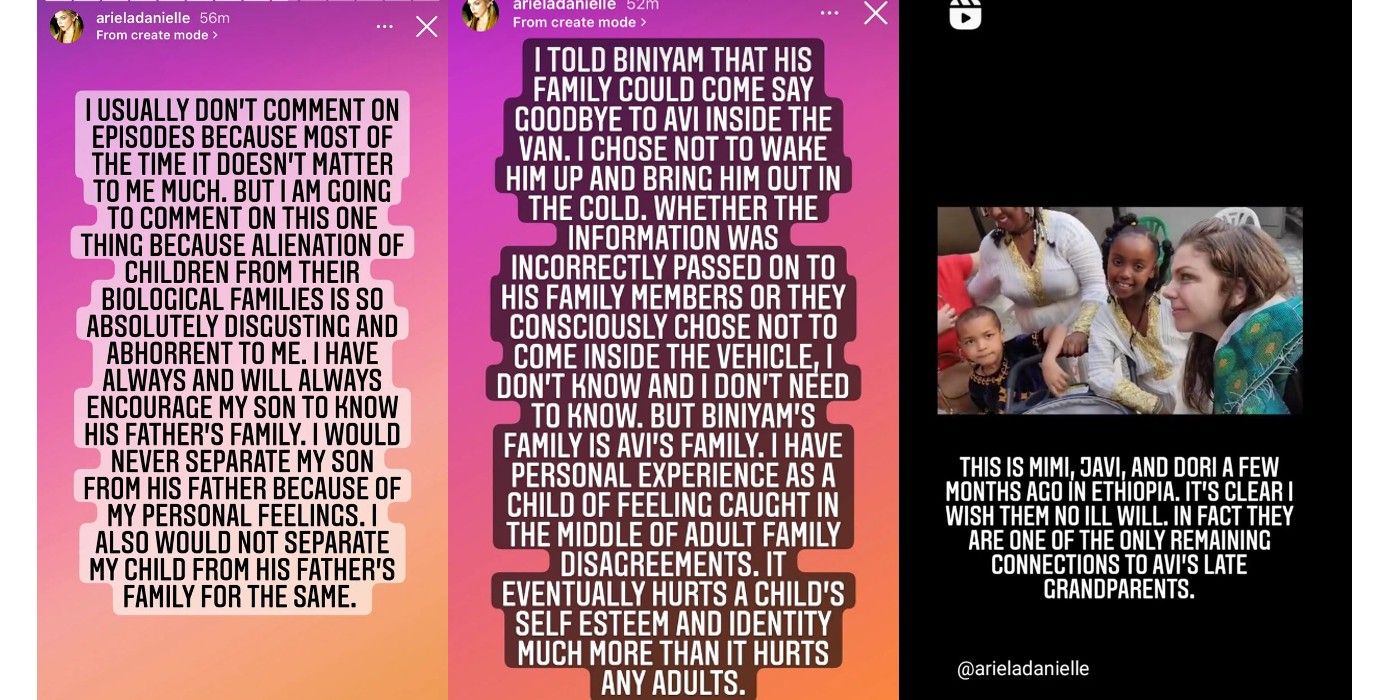 With Ariela showing how good her relationship with Biniyam's sisters is now, it can be assumed that the 90 Day Fiancé scene was edited to look like she did something evil while that may not have been the case. It's also worth noting that Biniyam's sister recently claimed that the show is fake and racist. Biniyam's sister alerted 90 Day Fiancé viewers about how the show has done her wrong by editing her narrative.
Ariela could be implying the same with her Instagram stories while still attempting to follow the rules of her contract. Regardless, despite all the drama that took place on the recent episode of 90 Day Fiancé, it appears Ariela, Wish, and Mimi may have sorted out their differences by now. Hopefully, more is revealed about the current status of their relationship soon.
Next: Why 90DF Icons Ariela & Biniyam Keep Getting Cast In The Franchise
Source: Ariela Weinberg/Instagram
from ScreenRant - Feed