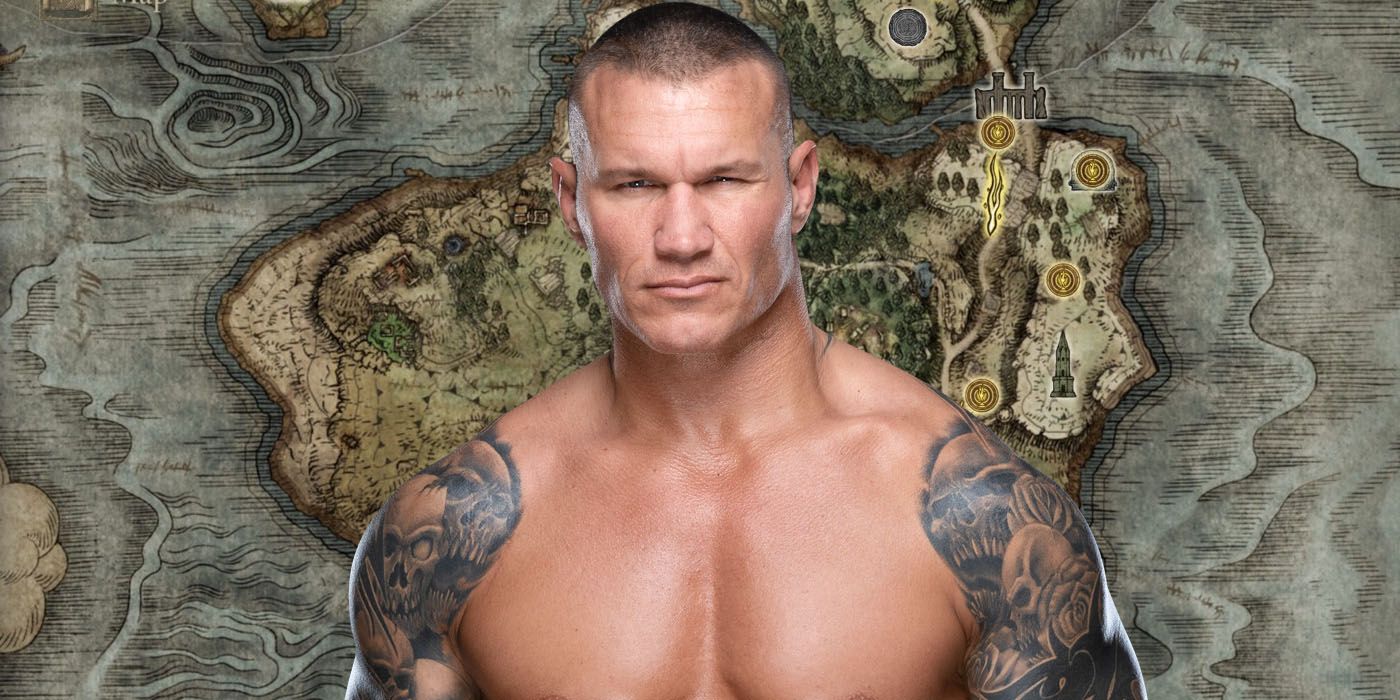 As fate would have it, WWE superstar Randy Orton plays Elden Ring while traveling between wrestling shows - and has already built up a pretty high experience level in-game. The son of legendary wrestler "Cowboy" Bob Orton, Randy Orton has become an icon of the squared circle in his own right during his nearly 20-year tenure with the WWE. Within the span of two decades, Orton has won multiple WWE championships and has competed against fellow top-tier wrestlers like Triple H, John Cena, and even Mortal Kombat 12 DLC fan pick Mick Foley.
Randy Orton is no stranger to video games himself, having been featured as a playable character in virtually every WWE-licensed game since his debut. This was briefly the point of some legal drama when Randy Orton's tattoo artist sued WWE 2K20 publisher 2K over the in-game depiction of the Viper's signature tattoos, but for the most part wrestling fans have enjoyed being able to take down opponents using Randy Orton's signature RKO finishing move in titles like WWE 2K22. As it turns out, the previously-named Legend Killer enjoys playing video games as much as he does appearing in them, especially on the long bus rides to the next WWE live event or autograph signing.
Related: Elden Ring Releases Live-Action Trailer Starring Ming-Na Wen
Randy Orton was recently describing how he passed the time on a nearly eight-hour bus ride from Knoxville, Tennessee to St. Louis, Missouri on Twitter yesterday morning when he mentioned playing Elden Ring. This prompted a fan to ask Orton how high his character's rank is, to which the WWE Superstar gave a hefty answer of 527. This in turn led to a wave of other Twitter users speculating that Orton had to do a considerable amount of grinding to get his Tarnished's experience rank that high, as well as asking him what spells he prefers and the overall build of his Elden Ring avatar.
Randy Orton achieving an in-game rank of 527 is no small feat indeed, as Elden Ring maintains developer FromSoftware's reputation for punishingly difficult RPG experiences that require much practice and patience to master. Still, Elden Ring has built up a large fanbase since it was released in February, where it quickly became one of the highest-selling releases of 2022 so far. This even includes notable celebrities like The Book Of Boba Fett co-star Ming-Na Wen, who was featured in a live-action Elden Ring trailer not too long after the game's record-breaking launch. Famed writer George RR Martin, who helped craft Elden Ring's setting and main storyline, also celebrated the game's popularity by posting a picture of himself wearing Malenia, Blade of Miquella's helmet on social media.
It's always interesting to see famous people like Randy Orton enjoying video games as much as the fans who line up to see them perform, especially when they reveal that they've poured several hours into the latest big title like Elden Ring. WWE fans already know that Orton is a dominant force in the squared circle, and now it seems that he rules the Lands Between with an exceptionally high Tarnished ranking.
Next: Best Elden Ring Gear & Spells You Can Get Without Beating A Single Boss
Source: Randy Orton/Twitter
from ScreenRant - Feed