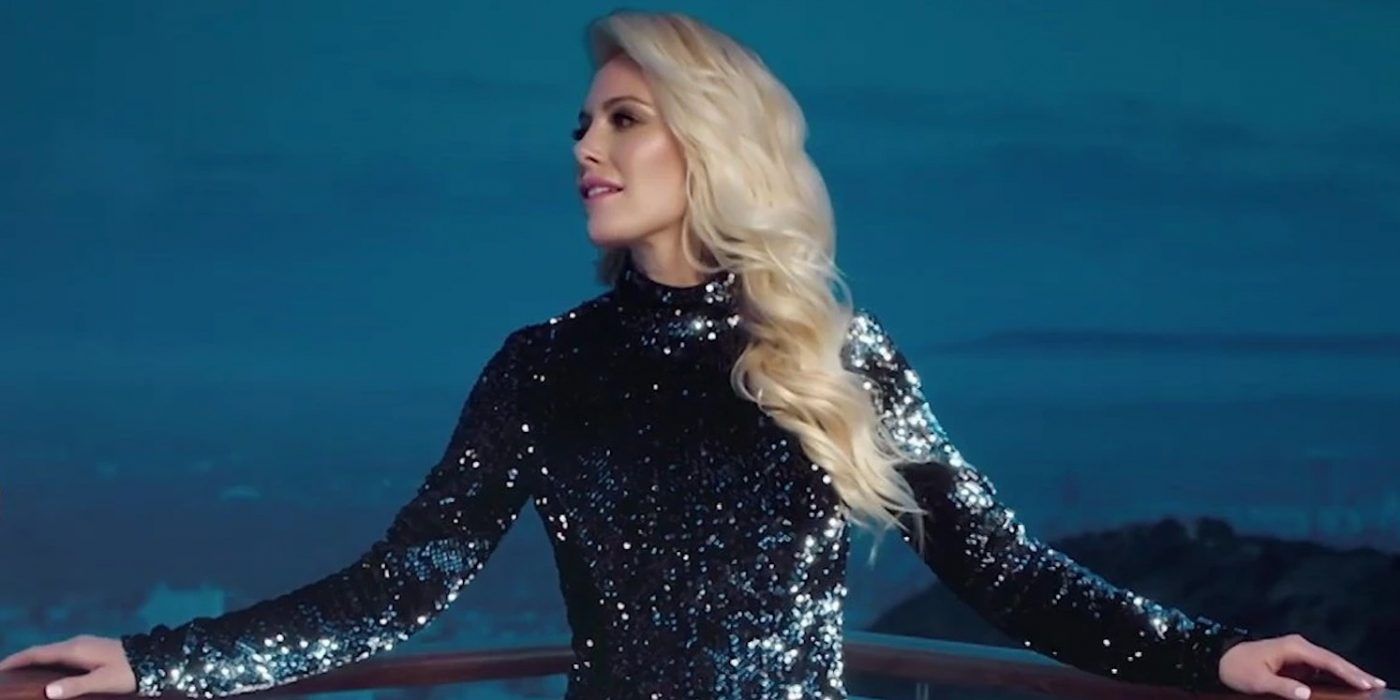 Heidi Montag, star of The Hills, revealed on Twitter that she is going to school to become a realtor. The reality star appeared with her husband, Spencer Pratt, on The Hills: New Beginnings, a reboot of the original series. Unfortunately, The Hills: New Beginnings was canceled by MTV after two seasons. Since then, Spencer and Heidi have been open about their desire to return to reality tv in any way they can, as they both have always loved being in the spotlight. After the show's cancellation, Spencer started his own series on TikTok called The Spills. The star watched the original seasons of The Hills episode by episode, unveiling behind-the-scenes secrets to his followers.
Heidi, on the other hand, has continuously tried to join the cast of The Real Housewives of Orange County, without much success. The star has wanted to be on the Bravo series for years but Heidi claims producer Andy Cohen does not want her on the show. Back in 2011, the producer was extremely against having Heidi on the RHOC, but he has not responded to her recent pleas. However, many fans would love to see her on the show and wish Andy would give her a chance. Luckily, Spencer and Heidi seem to have plenty of backup plans, as Spencer has recently revealed there are a few reality tv opportunities for him and Heidi if they choose to take them.
Related: Heidi Montag Tried To Pitch A Show About Gigi Hadid Before RHOBH
The reality star now has her sights set on becoming a realtor, and she revealed in a new video that she's starting real estate school. Heidi announced on Twitter that she was on her way to her real estate class and excited for this new chapter in her life. "I have a long day. It's like a 10-hour class," the star shared. Fans cheered for The Hills star Heidi in the replies to her tweet, wishing her the best of luck with her new venture. Some fans even had an idea of how Heidi could tie her new realtor status back into reality tv.
Twitter user @KayleighKiss responded, "@heidimontag on selling sunset ASAP!!" As Heidi is a huge reality tv fan and always looking to star in a new show, she would likely be open to the idea. Selling Sunset is a Netflix series following real estate brokers in Los Angeles selling luxurious homes to their elite clients. The show premiered on the streaming service in 2019 and was created by producer Adam Divello. If that name sounds familiar, it's because he was also the mind behind The Hills, so if Heidi was hoping to appear on Selling Sunset, she already has a strong connection to someone who might be able to pull a few strings and get her on the show.
It's great to see Heidi following a different path and to hear how excited she is about the new venture. With Heidi's bubbly personality, she will probably do a great job at persuading clients to make a purchase no matter the cost. Though there's no clear evidence that she's aiming for Selling Sunset, though if viewers get their way, she will be back on reality tv in no time. Long-time fans of The Hills will just have to keep a watchful eye on the star to see what her next move is.
Next: Heidi Montag Claims She & Spencer Pratt Helped Kardashians Get Famous
Source: Heidi Montag/Twitter, @KayleighKiss/Twitter
from ScreenRant - Feed