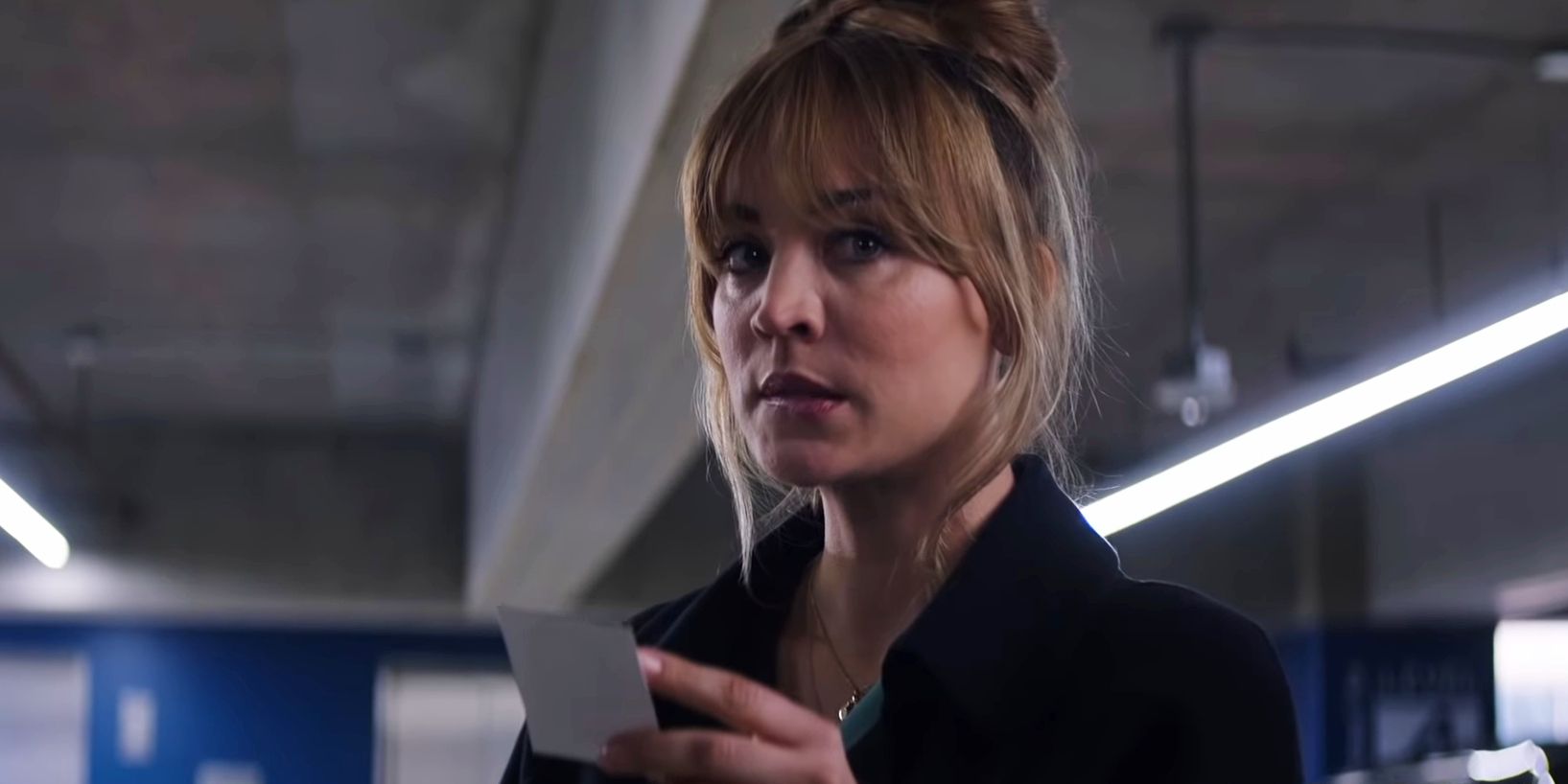 Warning! Spoilers ahead for The Flight Attendant season 2.
New clues effectively eliminate a potential Cassie (Kaley Cuoco) impersonator, leaving The Flight Attendant season 2 with only one suspect. HBO Max's dark comedy thriller continues its sophomore year with the release of two more episodes. Titled "The Reykjavik Ice Sculpture Festival Is Lovely This Time of Year" and "Blue Sincerely Reunion," the outings offer more details regarding who might be Cassie's mysterious body double in The Flight Attendant.
A lot has happened since the positively reviewed The Flight Attendant season 1. Cassie has relocated to Los Angeles from New York and has been sober for a full year. She seems to be in a much better place continuing her job as a flight attendant for Imperial Atlantic Airlines. But she also has a side gig as a civilian informant (CI) for the CIA. After a mission to tail a person of interest in Berlin, Cassie discovers that someone is impersonating her, motivating her to look for her body double. She's nowhere near solving the mystery, but knowing Cassie, she won't stop at anything to find out some answers.
Related: The Flight Attendant Season 2 Cast & Character Guide
Initially, there were three people who could be Cassie's body double: Grace (Mae Martin), Dot (Cheryl), and Gabrielle (Callie Hernandez). Cassie's initial investigation in The Flight Attendant season 2 ruled out Grace. While she was in Berlin during the incident and has the same build as Cassie, Grace doesn't have the same tattoo. The HBO Max series has now effectively disqualified Gabrielle as Cassie's possible body-double for a couple of reasons. Firstly, it's too on the nose. The Flight Attendant is heavily setting her up to be the anonymous doppelgänger — she's even started wearing a blonde wig. Considering the show's penchant for plot twists, chances are that she is a red herring. Secondly, she and her husband, Esteban (JJ Soria), appear to be more interested in finding Megan (Rosie Perez) for the bounty on her than terrorizing Cassie, something that Ani (Zosia Mamet), Max (Deniz Akdeniz) also pointed out. That leaves Dot as the only viable person from the list who might be impersonating Cassie.
So far in The Flight Attendant season 2, Gabrielle and Esteban are the only ones who are explicitly doing anything illegal. They cloned Cassie's phone and hotel key card, not to mention held Max and Ani hostage for a brief while to track Megan. But despite their sketchy nature, they don't seem to be sinister. Instead, they appear to be the campy type of villains who aren't exactly good at their job. Whoever is pulling off Cassie's body-double scheme is a pro at what they're doing. This makes Dot the perfect person to pull this off. She has the skills and connections to plan the whole thing given her position at the CIA. She has been insistent on keeping Cassie as a CIA despite her lapses in judgment. Finally, the glassy-eyed man who works with Dot was spotted lurking around the lake where Cassie's body-double committed her latest double murder.
Right now, The Flight Attendant is focusing on Megan's storyline. Cassie's body-double mystery has been relegated to the backseat, at least in episodes 3 and 4. But expect that it will be revisited as Cassie is forced to deal with her own issues and not be distracted by other people's problems.
More: Flight Attendant: The 3 People Who Could Be Cassie's Double Explained
The Flight Attendant releases new episodes every Thursday on HBO Max.
from ScreenRant - Feed