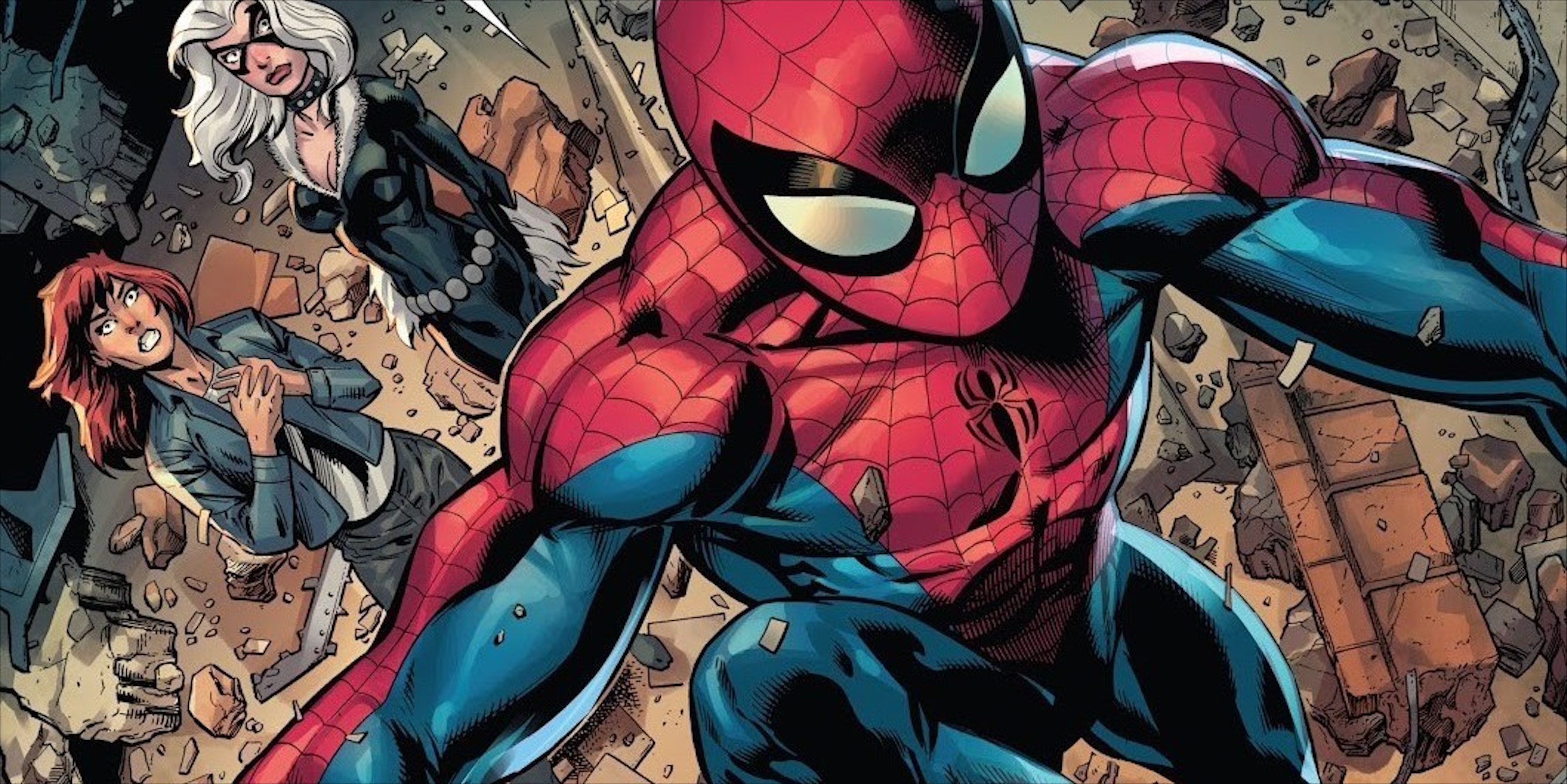 Just because an extremely valuable Spider-Man comic has been vandalized doesn't mean it becomes worthless. Images of a rare copy of the Wall-Crawler's comic known as the "Angry Girlfriend" variant have been circulating online for years, bringing out the morbid curiosity of fans everywhere.
The world of comic collecting is a serious venture for some of the most hardcore fans of comics. Rarities such as first issues, first appearances of beloved characters and notable storylines are coveted, especially for those graded as particularly high quality. While some may look at these comics as serious money-makers, other fans treat their books as the crown jewels of their collection, hoping to keep them as pristine as possible. Seeing a notable or desired comic torn, burned, water-damaged or just plain destroyed is a hard sight for many comic book aficionados to look at without cringing.
Related: Superman #1 Comic Sells for $5.3 Million, Obliterating Spider-Man Record
This all makes the "Angry Girlfriend" variant that much harder to look at. The comic in question is a heavily defaced copy of The Amazing Spider-Man #14, which fans may recognize as the first appearance of Peter Parker's nemesis, the Green Goblin. Graded at an abysmal 1.8 by Comic Book Certification Services, the book is scribbled all over in Sharpie by an anonymous person. The book is adorned with curses and an angry message addressed to a "Chance." Despite the awful condition it's in, the copy keeps reappearing on social media. Comic artist and agent Sal Abbinanti recently posted a picture of the book on Twitter, receiving over a thousand likes and a number of bewildered responses at what should be a worthless book.
The story behind the "Angry Girlfriend" variant has been discussed on the Comic Book Certification Services forums in a now-locked thread that looked into both the original owner and the person who defaced the copy. Despite the history of the comic beforehand, the issue has been circulating at conventions ever since it was sold off years ago. A 1.8 grade isn't going to fetch much money for most comics, even one containing the first appearance of a notable villain, but the infamy attached to something like this particular copy of Amazing Spider-Man gives it a cachet that, ironically, does make it at least a little more valuable.
While it certainly wouldn't be the star of a collection, it would still be an interesting addition to any fan's display. Considering the backstory and the many hands it's passed through, few copies have the notoriety that this book does, even comics in the far superior 8 and 9 ratings range. It isn't pretty, but the marred copy of The Amazing Spider-Man has found a new life on the collector's circuit as a truly bizarre and unique collectible.
Next: Rare Hulk #1 Sells For Nearly Half A Million Dollars
Source: Sal Abbinanti
from ScreenRant - Feed