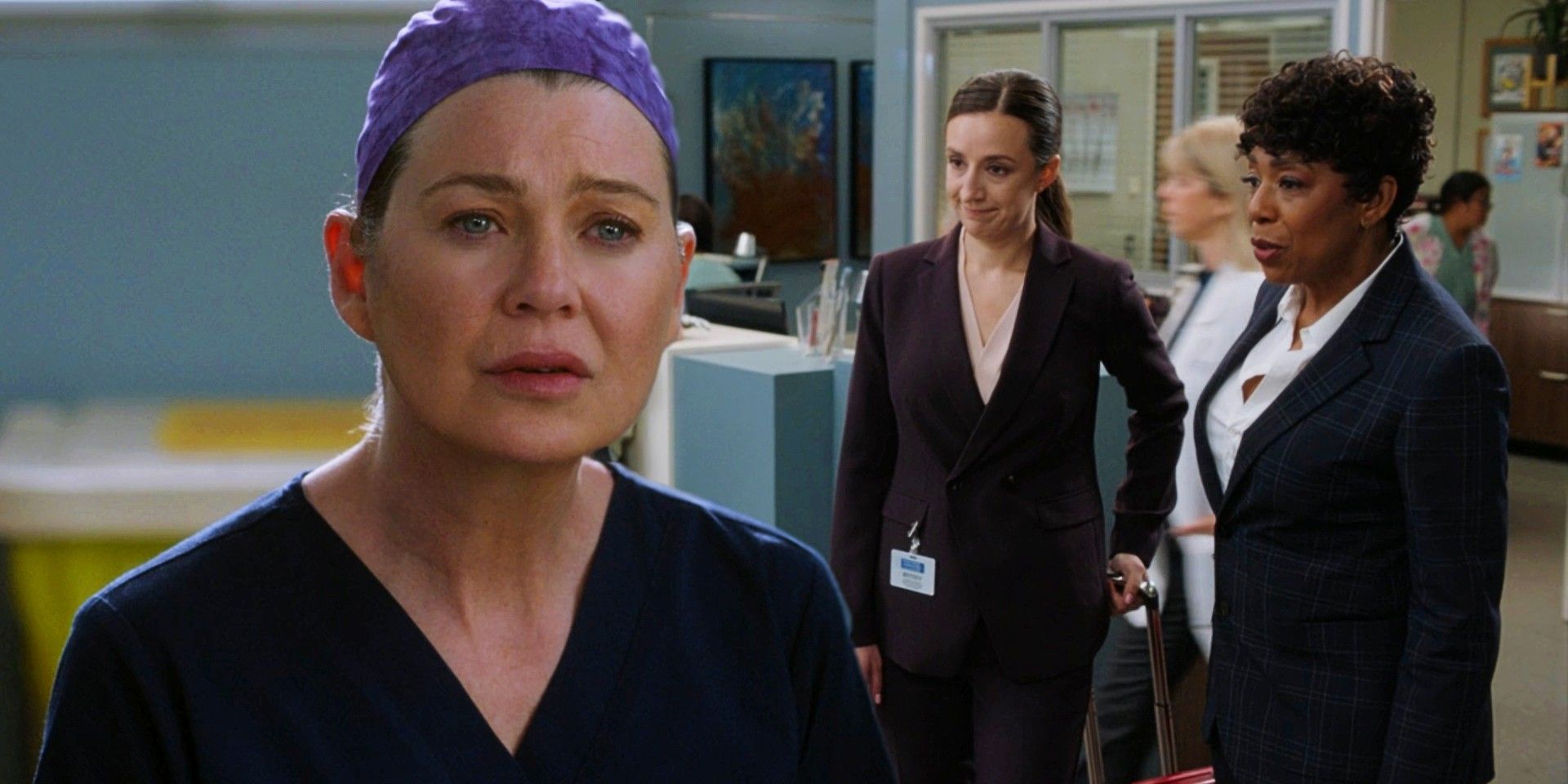 Warning: SPOILERS for Grey's Anatomy season 18 ahead.
The decision Meredith reached about the Minnesota job offer in Grey's Anatomy season 18, episode 15, "Put It to the Test," could have disastrous consequences for Grey Sloan Memorial and for Grey's Anatomy season 19. Similar to season 17, Grey's Anatomy season 18 saw Meredith (Ellen Pompeo) less present in what was happening at the hospital. Her absence was felt both physically, as she spent half of her week at the Grey Center in Minnesota, and from a decision-making point of view, as the Webber Method was implemented despite Maggie (Kelly McCreary), Amelia (Caterina Scorsone), and Meredith all being opposed to it.
Meredith's absence only worsened the already existent problems at Grey Sloan. By only being at the hospital half of her time, she contributed to the physician shortage, which had started to be an issue already in Grey's Anatomy season 17. When this began to have an effect on the residents' education, Richard (James Pickens Jr.) devised the Webber Method, which gave the residents the chance to log more hours in the OR. That is until Levi Schmitt's (Jake Borelli) failed surgery ended up killing his patient, resulting in anonymous complaints about Grey Sloan's residency program reaching the Medical Accreditation Council.
Related: Could Grey's Anatomy Really Survive Meredith Leaving?
Things never looked direr for Grey Sloan Memorial, and with its residency program on probation, the situation may even worsen. Miranda Bailey's (Chandra Wilson) stress-induced lashing out at Meredith might have given Meredith clarity about what to choose. Ellen Pompeo returning for Grey's Anatomy season 19 means Meredith will still be part of the show, but the capacity in which she'll be present will probably be different from previous seasons. Grey's Anatomy season 19 could end up being more similar to seasons 17 and 18 when Grey Sloan went on without Meredith after she couldn't contribute to the success of the hospital anymore. If Meredith were to go on with her decision to officially part from Grey Sloan, there would be some finality in her leaving that wasn't there in seasons 17 and 18.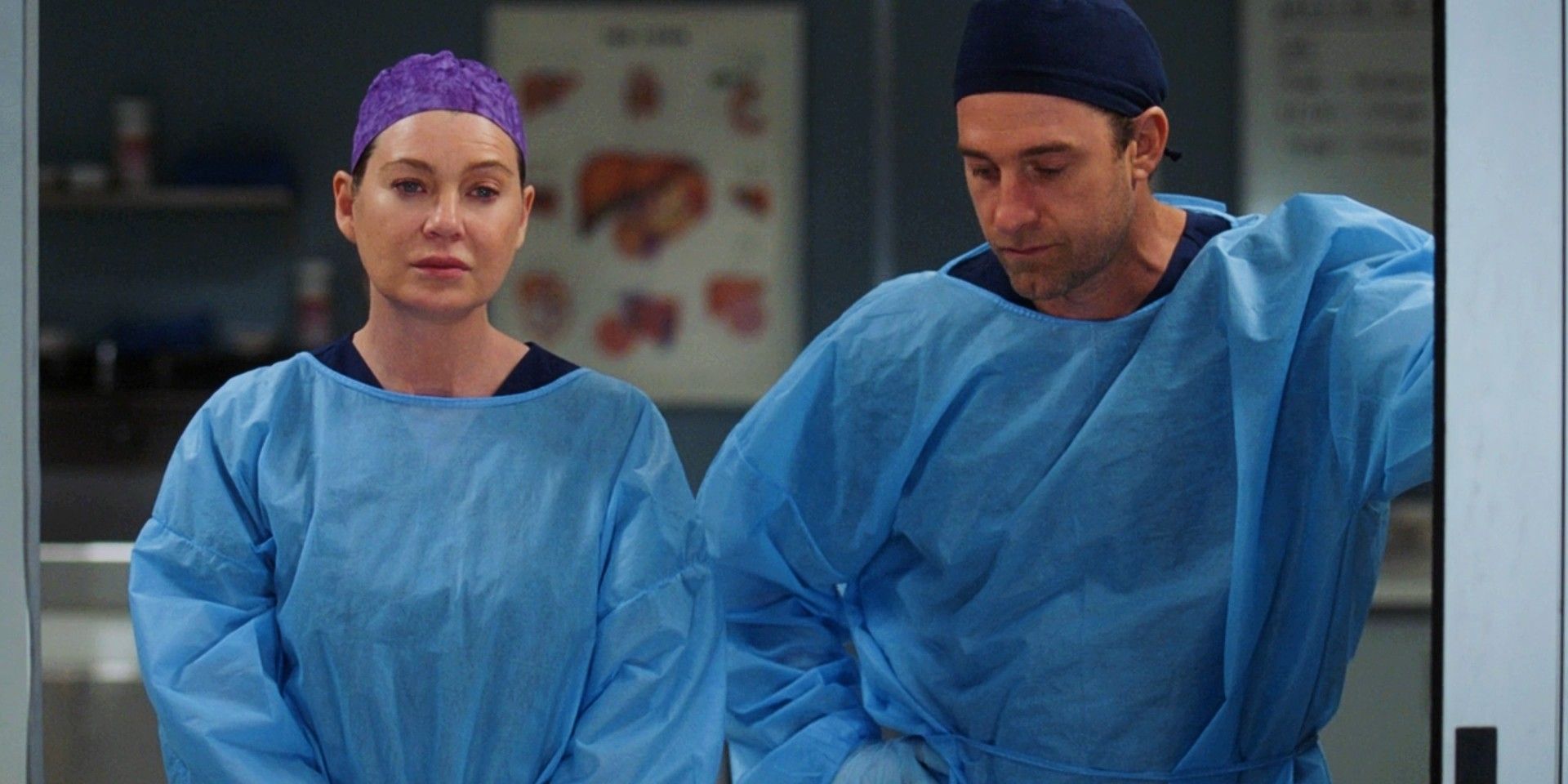 Meredith's palpable absence in Grey's Anatomy seasons 17 and 18 resulted in a slower show. She remained central to the plot as she fought to stay alive and took medicine forward with her Parkinson's study, but all her successes were detached from Grey Sloan Memorial. Before Grey's Anatomy season 17, Meredith's career was inextricably linked with the hospital, as she won her Harper Avery because of a surgery made possible by Grey Sloan, and her success there meant that her expertise and legacy were synonymous with the hospital. Choosing to leave Grey Sloan might lead Meredith to new horizons and make her flourish, but it could also spell disaster for the hospital. With its residency program currently on probation, her leaving would be kicking Grey Sloan while it's down.
Grey Sloan Memorial had been Meredith's happy place since she was a child, and it continued to be such throughout the show. Grey's Anatomy season 18 might have shown that this is no longer the case for her, yet even if Meredith isn't there, viewers will still be able to see her progress. Still, if Meredith is to leave the hospital as decided, this might mean a new frontier for the show, which could either resemble what Grey's Anatomy was in seasons 17 and 18 or go epically bad.
Next: Grey's Anatomy Season 18 Is Teasing A Worse Ending Than Meredith's Exit
New episodes of Grey's Anatomy release every Thursday on ABC.
from ScreenRant - Feed