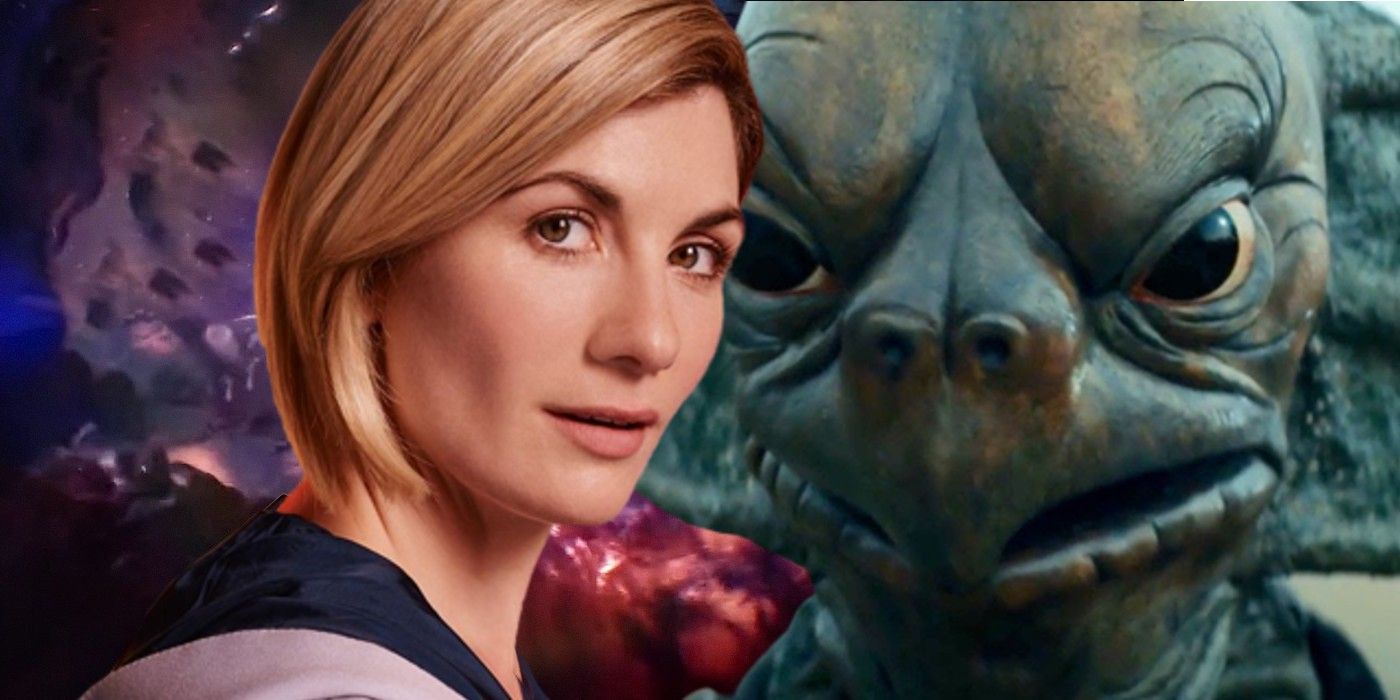 The BBC has finally released a trailer for the Doctor Who Spring Special, "Legend of the Sea Devils." Jodie Whittaker's tenure as the Thirteenth Doctor is coming to an end, but she has two more specials remaining. The first, "The Legend of the Sea Devils," is expected to be a fairly standalone story in which the Doctor and her friends travel back to nineteenth-century China and confront the Sea Devils.
The Sea Devils are classic Doctor Who villains, first introduced in the 1970s. The Sea Devils and their evolutionary cousins the Silurians were the first sentient species to evolve on Earth, but placed themselves in cryogenic suspension to survive what they expected to be an extinction-level event. In reality, the asteroid they had believed was going to collide with the Earth slipped into its orbit, becoming the Moon, and systems designed to awaken them from their slumber never activated. Current Doctor Who showrunner Chris Chibnall is an old-school Doctor Who fan; he brought the Silurians back in an Eleventh Doctor story he wrote for Doctor Who season 5, and now he's bringing the Sea Devils back as well.
Related: Doctor Who Finally Reveals The Origin Of One Of The Doctor's Best Lines
The BBC has finally released the first trailer for "The Legend of the Sea Devils," promising an epic swashbuckling adventure in which the Doctor and her friends confront the hazards of 19th century China. It seems the pirate queen Madame Ching's quest for treasure has unwittingly awoken a colony of Sea Devils. The Sea Devil designs lovingly honor the classic show, and it seems they may have brought other prehistoric threats with them - with a hint of a sea monster.
The Sea Devils and Silurians lived in the time of the dinosaurs and kept many creatures as their pets - even preserving some of them in their cryogenic labs because they hoped to reproduce their old ecosystem when they awakened from hibernation. That said, it's quite possible the sea monster seen in the Doctor Who Spring Special trailer is a whole new type of creature; the Silurians and Sea Devils possessed advanced genetic engineering technology, and created new creatures they could use in times of war. The classic example was the Myrka, introduced in 1984's "Warriors of the Deep," which possessed the ability to generate powerful electrical charges.
The Doctor Who Spring Special airs on Easter Sunday, an appropriate choice given it's essentially bringing the former rulers of the Earth back from the dead. The trailer hides as much as it reveals; it doesn't hint at the Sea Devils' true agenda, which is likely to be to retake their planet. There's a curious glimpse of lights in the sky, perhaps indicating the creatures have released some sort of Terraforming technology, with the Doctor hinting time itself is in flux. It won't be long before all these questions are answered in the Doctor Who Spring Special.
More: Doctor Who Is Introducing The Doctor's Replacement
from ScreenRant - Feed