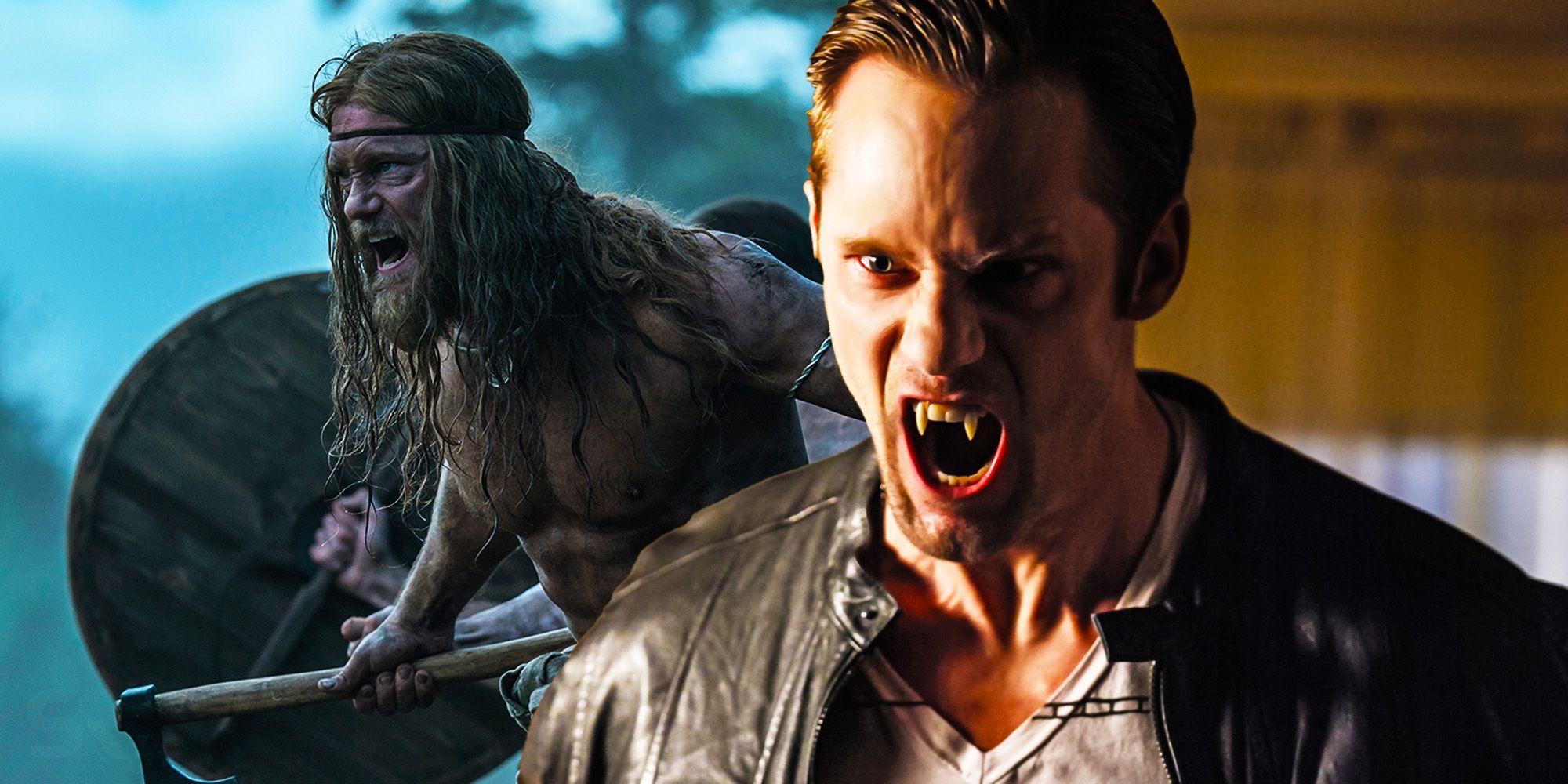 Alexander Skarsgård credits True Blood for his role in The Northman. The Swedish actor's breakthrough role came in the HBO series as Eric Northman, a 1,000-year-old vampire and Sheriff of Area 5. In the show, the character's name is a reference to his Viking heritage and later on in the series, his backstory is explored more thoroughly. Eric was once a Viking prince who was turned into a vampire after nearly perishing in battle. Afterward, he seeks to avenge the murder of his father.
The Northman is the newest film from indie auteur Robert Eggers, who made a name for himself with The Witch and The Lighthouse for A24 before moving on to Focus Features for his latest work. Co-written by the Icelandic poet Sjón, The Northman stars Skarsgård as a Viking prince named Amleth who witnesses the death of his father, King Aurvandill (Ethan Hawke), at the hands of his uncle, Fjölnir (Claes Bang), and spends the next few decades preparing to seek revenge. The stark similarities between Skarsgård's characters in True Blood and The Northman immediately sparked speculation as to whether Eggers' historical epic and the vampire drama may be related in some way.
Related: True Blood: Why A Reboot Is The Wrong Direction For The Show
In an interview with EW, Skarsgård commented on these similarities, saying they are "not a complete coincidence." While Eggers' film is not a True Blood prequel or spinoff as some fan theories have suggested, Skarsgård does credit the HBO show, especially filming his flashback scenes, for giving him the idea for The Northman. Read what he had to say below:
I want to credit True Blood a little bit, at least for giving me that idea. I was kind of harboring this idea, this dream of one day making an epic Viking movie, but in a truly authentic way, that would capture the essence of the old Icelandic sagas and the poetry — that stark, laconic, harsh world and characters and tone. But it was a distant dream 10 years ago.

Malibu Canyon [in California] doubled for Sweden, but they were a couple of amazing days. I loved it so much. There was something coming out where I was starting to feel like, "How amazing would it be to tell a Viking story on a bigger canvas, on a more epic scale — not just [with] a two-day flashback but actually have a whole Viking journey?"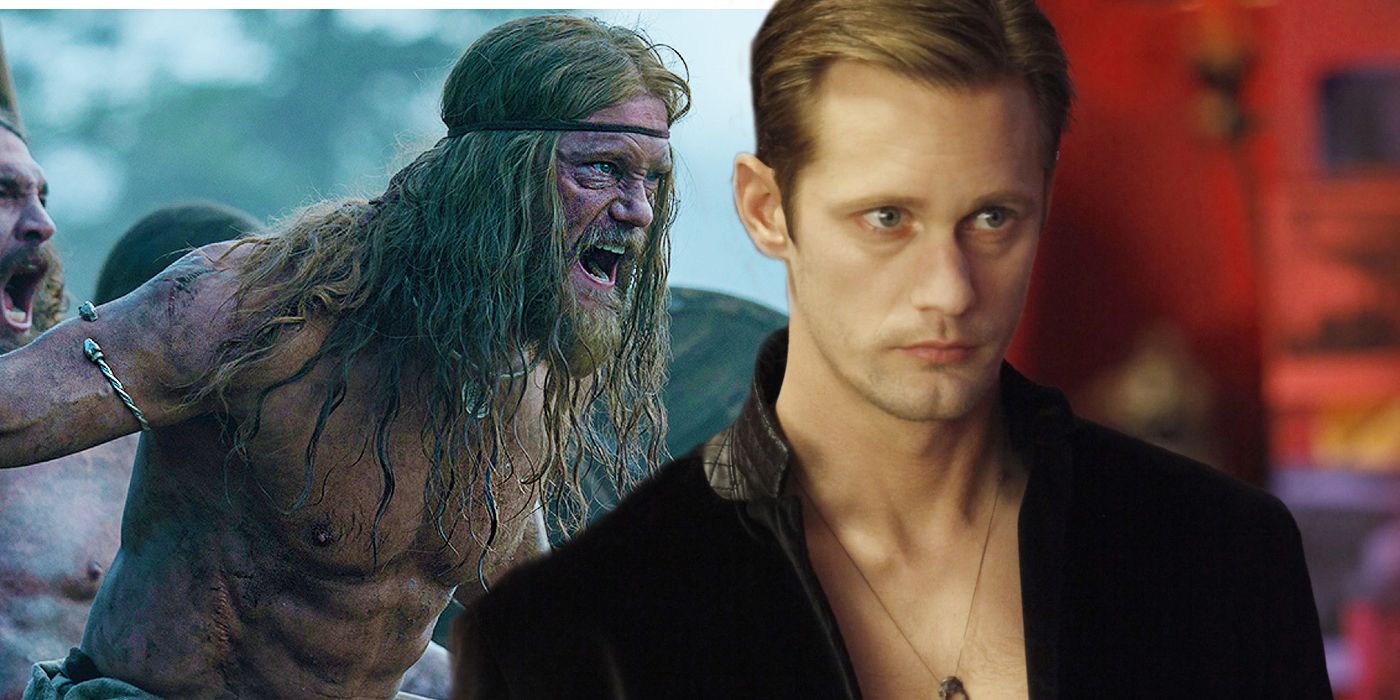 True Blood season 3 depicted Eric Northman's full-fledged origin story as the son of the Viking king Ulfrik Northman who is murdered by a pack of werewolves commanded by the vampire Russell Edgington. It was while filming these scenes that Skarsgård got the idea for The Northman. In this sense, the similarities between the two are not purely coincidental, though they are not exactly connected either.
For The Northman, Eggers and Sjón drew from the legend of Amleth (the same Norse tale that inspired Hamlet) and other Viking legends in which murdered fathers and quests for revenge are common themes, hence the overlap with Eric Northman's backstory from True Blood. The Northman is clearly a passion project for Skarsgård that he wanted to make for a decade to no avail until he met Eggers. Given his work on past period pieces like The Witch and The Lighthouse, there is perhaps no better director more equipped to authentically capture the essence of a historical period.
Next: Everything We Know About The Northman
Source: EW
from ScreenRant - Feed