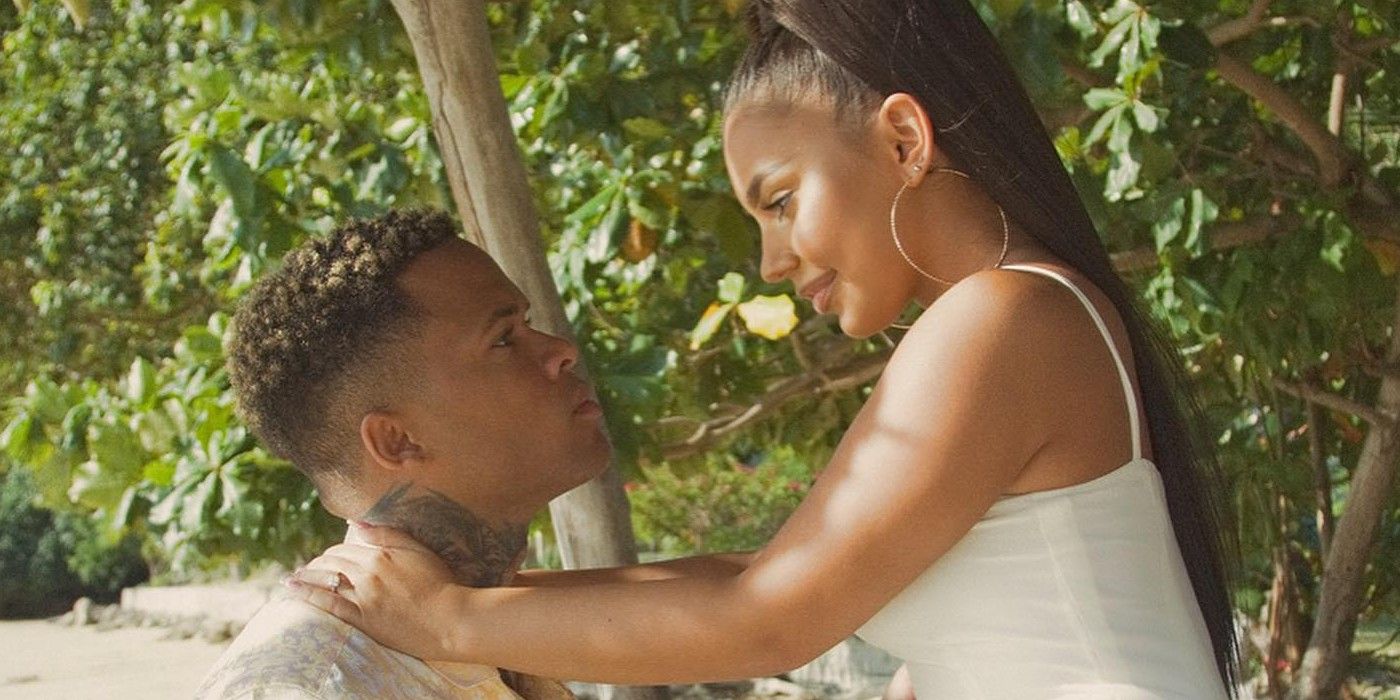 The 90 Day Fiancé season 9 couple Jibri Bell and Miona have supposedly been married since before 2020, according to an online report. Black Serbs front man Jibri from South Dakota was touring in Serbia two and a half years ago, when he happened to spot Miona in the audience. After having been single for three months, Jibri didn't want a relationship. However, he said on the show that he fell for the "small sexy fireball" Miona and got butterflies in his stomach. Miona, 23, and Jibri, 28, got engaged in Thailand, and apparently spent almost two years apart during the COVID-19 pandemic before reuniting on the reality series.
Jibri introduced Miona as his fiancee, who'll be flying in from Niš to Rapid City to stay with him and his parents. Because Jibri spent money on the visa application and all of the trips he took with Miona all over the world, he faced financial issues. The singer moved home after living in Los Angeles. Jibri knew that Miona wouldn't be able to live like a Kardashian in his small city because she made it clear that she wanted a beach wedding. The makeup artist Miona didn't want to live like a 50-year-old in South Dakota, while Jibri wanted her to compromise, as it was just a matter of six to 12 months until they could go back to L.A. During episode 1, she was heard telling him, "When you tell me about getting married there, that sounds even worse than living in South Dakota because getting married is the one time in life and I really want it to be really special."
Related: 90 Day Fiancé: Everything We Know About Season 9 Stars Emily & Kobe
However, a June 2020 article in Telegraf featured Jibri (who is referred to by his Serbian name "Jovan Crnovic") saying that his 90 Day Fiancé partner Miona is already his wife. In his interview with the Serbian outlet, Jibri talked about the struggles of being a Black man in America following George Floyd's death. "I'm not human in America, I don't know, I'm garbage, not Jibri, and I don't like it," he adds. The article mentions, "Jovan and his wife Miona Bell were Telegraf's guests." Jibri calls Serbia his second home. He speaks about bringing his grandma and two of his cousins (one of whom is in his band) to Siberia. Moreover, in the accompanying video, Jibri declares, "My wife's Serbian, and my life's Serbian, and everything Serbian to me is right."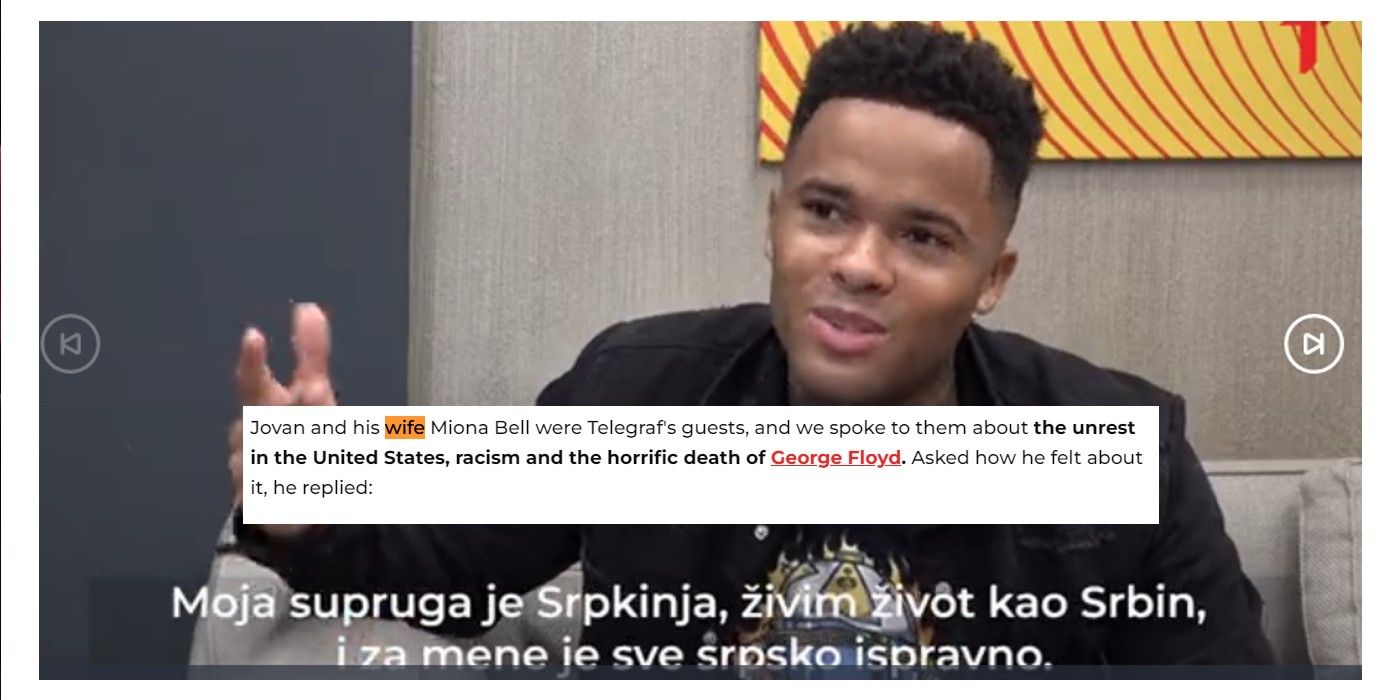 Fans are now confused about the timeline of Jibri and Miona's relationship, and wonder if the pair married before 2020. TLC viewers are used to certain situations being exaggerated for drama in 90 Day Fiancé storylines, but the case of Jibri and Miona, it's not something they're familiar with. However, as per a screenshot posted by Reddit user u/losermachine95, Jibri is already defending himself. He's blaming the article for twisting his words when he can be seen calling Miona his "wife" in English in the video. "In Serbian I always say zena which they interpreted in the interview as wife but I was saying girlfriend," Jibri told a fan. According to Jibri, Serbian news articles "always" take his "poor Serbian" and translate it so it "comes out sooo different."
Another 90 Day Fiancé couple, Bilal Hazziez and Shaeeda Sween, have had a nikah. This is a religious ceremony for a Muslim couple, whereby they legally wed under Islamic law before Shaeeda's arrival in the States. It's possible that Jibri and Miona married in Serbia but have to get the marriage registered in the U.S. What is confusing is how Jibri says he's brought his grandmother and cousins to Serbia, but his mother doesn't know Miona, and wonders how she will fit in at their South Dakota home. Regardless, 90 Day Fiancé season 9 is just one episode through in its 2022 season. Fans might get answers to these riddles if TLC decides to reveal them.
Next: 90 Day Fiancé: All Clues Bilal From Season 9 May Get A Villain Edit
Sources: Telegraf, u/losermachine95/Reddit
from ScreenRant - Feed