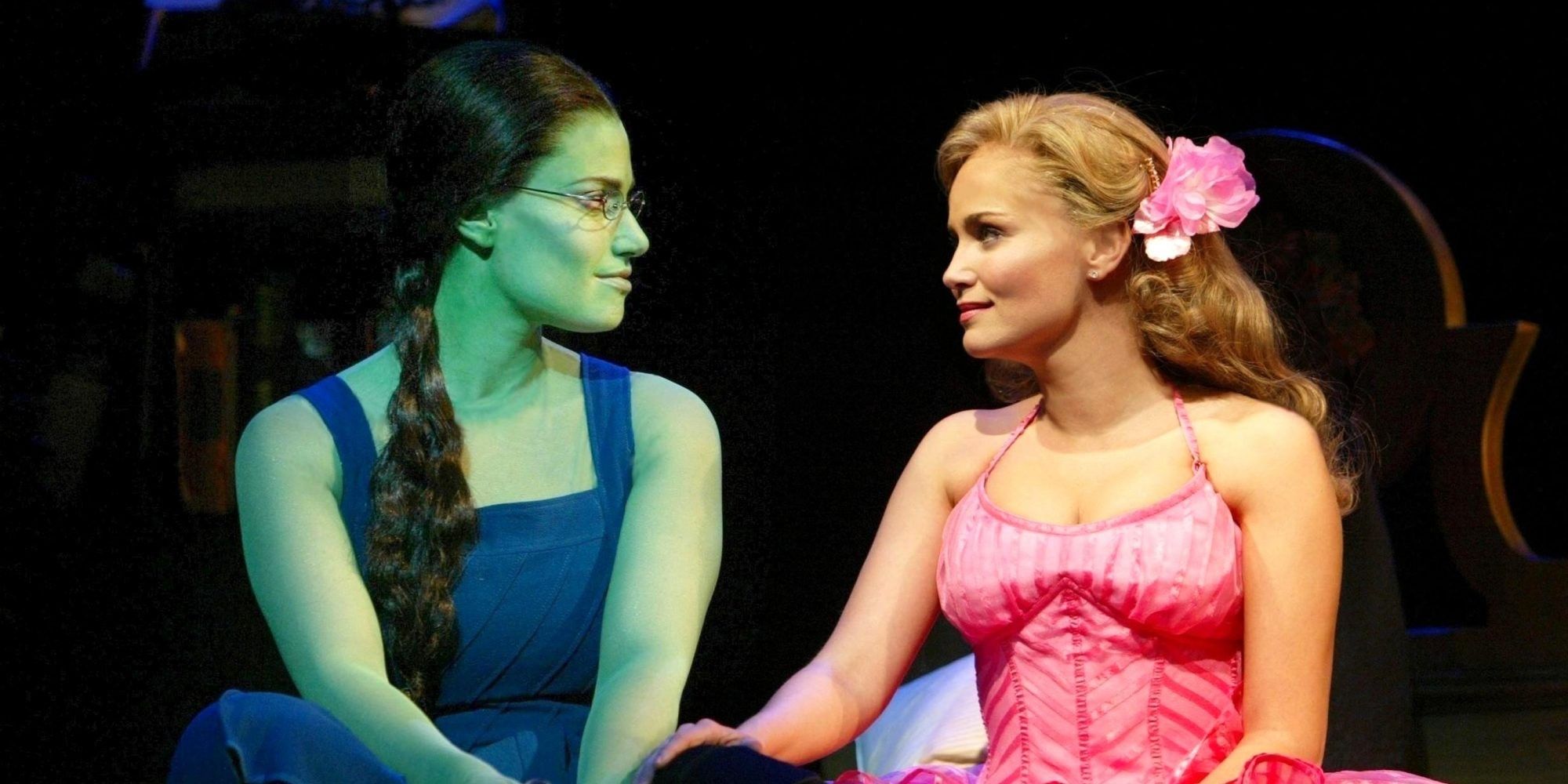 Wicked director Jon M. Chu says the door is definitely open for potential cameos from original Broadway stars Idina Menzel and Kristin Chenoweth. The hit musical about the origins of Wizard of Oz's Wicked Witch of the West - or, as named in Gregory Maguire's book, Elphaba - has long seemed like the perfect choice for a film adaptation, but progress has been devastatingly slow. Rumblings of a Wicked movie first began in 2010 over at Universal, and in 2012, the studio set Stephen Daldry as director and gave the project a December 2019 premiere. After that, though, Wicked stalled creatively and saw itself pushed back numerous times.
Now, though, this movie might finally get the chance to defy gravity and take to the sky. In February 2021, In the Heights director Chu signed on to helm Wicked as Universal signaled its intention to finally begin actively developing the film once again. No release date has been set, but last fall there was talk of production kicking off in June of this year. In November, Wicked got its biggest update yet as it cast its two leads: Cynthia Erivo and Ariana Grande, who will be playing Elphaba and Glinda, respectively.
Related: Why Wicked Fans Are So Against A James Corden Casting
With two new actresses set to play the iconic characters, many fans have wondered if there is room for Wicked's original stars to somehow join them on screen. Menzel and Chenoweth originated the roles of Elphaba and Glinda on Broadway in 2003, and according to Chu, they've been incredibly supportive during the entire process. Speaking to ET at the Vanity Far Oscar Party last weekend, Chu revealed whether there is a chance the two Tony winners could appear in his Wicked. The short answer? Absolutely. Chu said:
"The door is always open. Are you kidding? I'm not gonna say anything. I'm not gonna do anything yet, but of course that original cast is amazing. They've been so gracious... They've only been supportive and kind."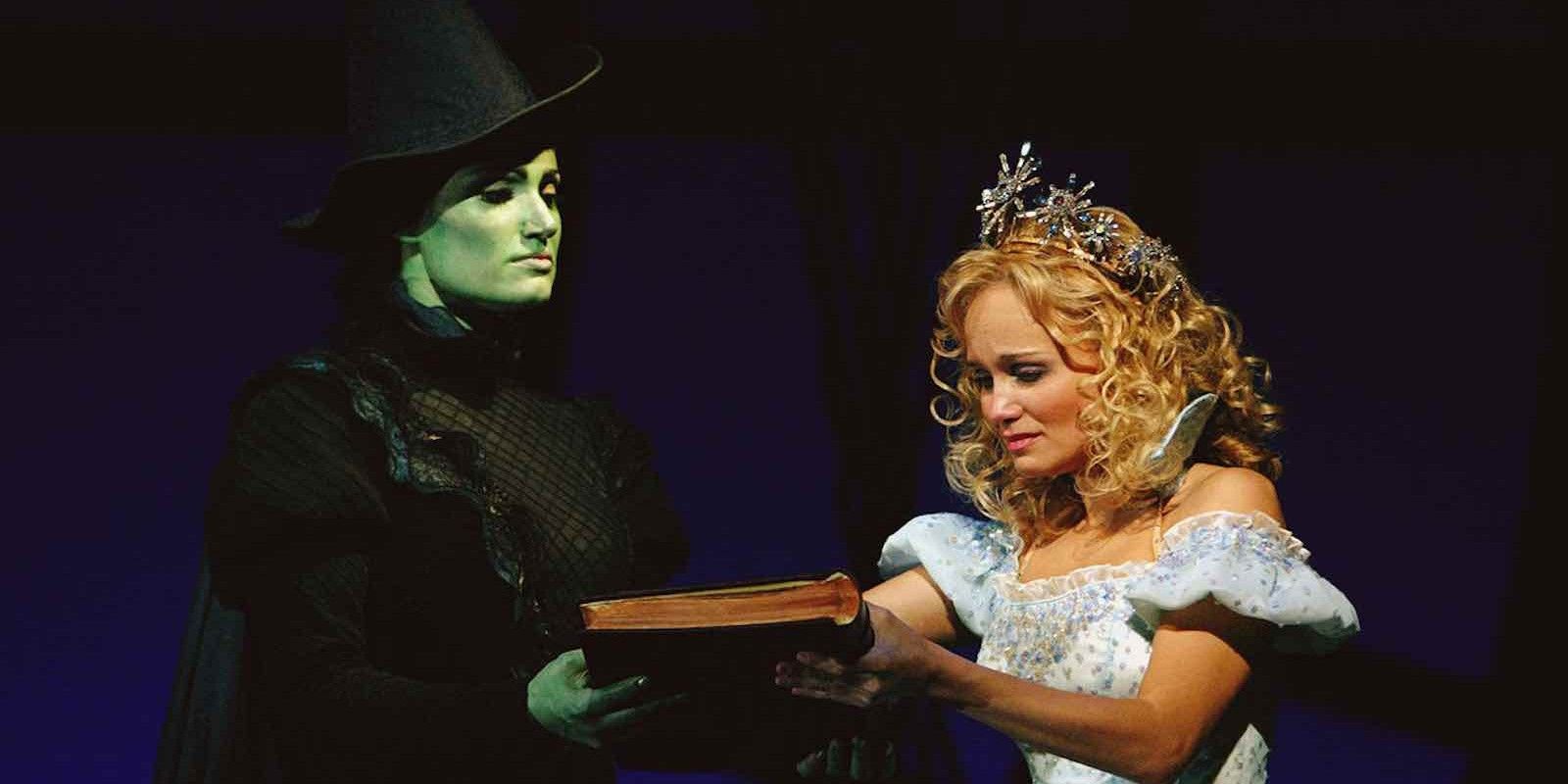 It's true that the two Broadway legends have been very enthusiastic about the Wicked movie, and Chenoweth has even pitched an excellent idea for her potential cameo with Menzel. Considering how everyone involved wants them to appear, it seems like only scheduling conflicts could prevent Menzel and Chenoweth from sneaking into Wicked. Cameos from them would be a nice way to honor the original musical, and it would be a fun Easter egg for fans. It wouldn't be unlike how Chu's own In the Heights found ways to include Lin-Manuel Miranda, Christopher Jackson, and Olga Merediz, members of the musical's original production.
Assuming Wicked is still on track to begin filming this summer, there's still time to organize cameos for Chenoweth and Menzel. There haven't been any other casting announcements for the film, though that is likely just because they haven't been made public. It's easy to feel nervous that Wicked might hit another speedbump and be delayed once again, but fans should trust that with Chu, Erivo, and Grande on board, the movie is in a better place than it ever has been. If Wicked can just get Menzel and Chenoweth involved, then it could end up being a perfect musical adaptation.
More: In The Heights: Every Original Broadway Cast Member In The Movie
Source: ET
from ScreenRant - Feed