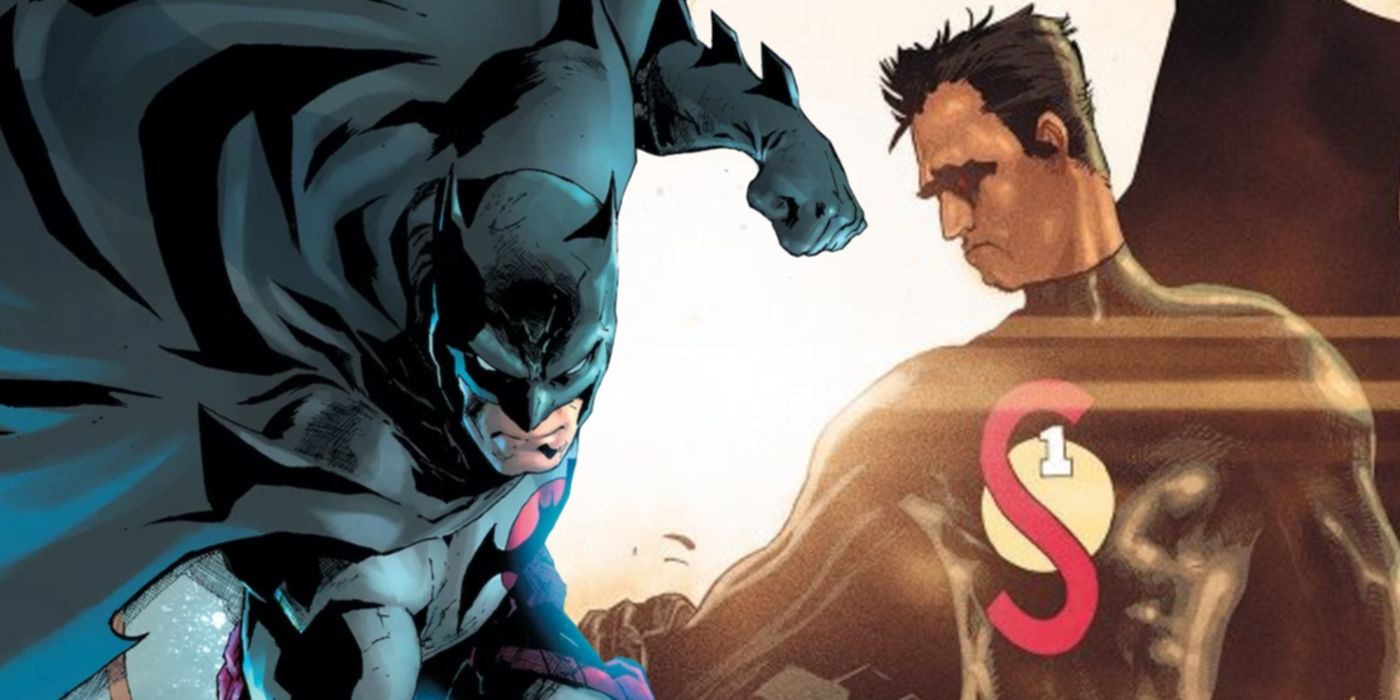 The argument between who the victor would be in a fight between Batman and Superman is nearly as old as comics themselves and, once again, the debate is rekindled thanks to a matchup hinted at in the cover for Flashpoint Beyond #3. With the gaunt Subject 1 Superman gripping the throat of the grizzled Thomas Wayne Batman, fans are possibly going to see the most brutal showdown between the two.
The two radically different versions of the heroes first appeared in the event comic Flashpoint by Geoff Johns and Andy Kubert. The Flash's interference with the timeline created a darker, alternate world. The world was deprived of trusted figures like Superman, who spent his entire life in a testing facility. And instead of watching his parents being shot, Bruce Wayne was killed by Joe Chill causing his father and mother to become Batman and the Joker, respectively.
Related: Flashpoint Batman Returns To Nightmare Universe In New Geoff Johns Series
And now that the dreary timeline is being revisited, fans will have an opportunity to see this world's version of Batman and Superman come into conflict with one another. In a possible sign of things to come, Mitch Gerads' cover for Flashpoint Beyond #3 shows Thomas Wayne and Superman mid-fight. The test subject Kryptonian looms over Wayne, heat vision dimly glowing. Batman struggles with Subject One while the universe behind them quakes. No fight between the Dark Knight and the Man of Steel is pretty, but the cover hints that a dark confrontation is on the horizon.
Pitting Batman against Superman might not be the freshest idea, but it is one with a long history in the DC Universe. As a hyper-prepared strategist, Batman takes it upon himself to be able to counter Superman if the worst case scenario ever happens. Fans saw for themselves how such battles would pan out in the "Hush" and "End Game" storylines of Batman. The two have had even more vicious fights out of continuity in books like The Dark Knight Returns and Superman: Red Son. But few worlds are as awful as the Flashpoint timeline, and the upcoming fight hinted at in Gerads' cover seems to reflect that.
Both heroes are much more damaged and dangerous than their proper timeline counterparts. As a darker knight of vengeance, Thomas Wayne has fewer qualms when it comes to hurting his enemies, going so far as to kill them. Subject One has also demonstrated a willingness to kill though he's not as bloodthirsty as Thomas. Neither this Batman nor Superman have the same anchors that keep their variants centered and as such, makes them much more unpredictable. The fight between the two has the potential to be one of the most brutal bouts fans have ever seen.
How bloody the battle between these darker versions of Superman and Batman remains to be seen, but fans can find out for themselves when Flashpoint Beyond #3 releases on July 5, 2022.
Next: DC's New Batman Claims Bruce's Legacy With Iconic Anti-Superman Suit
Source: League of Comic Geeks
from ScreenRant - Feed