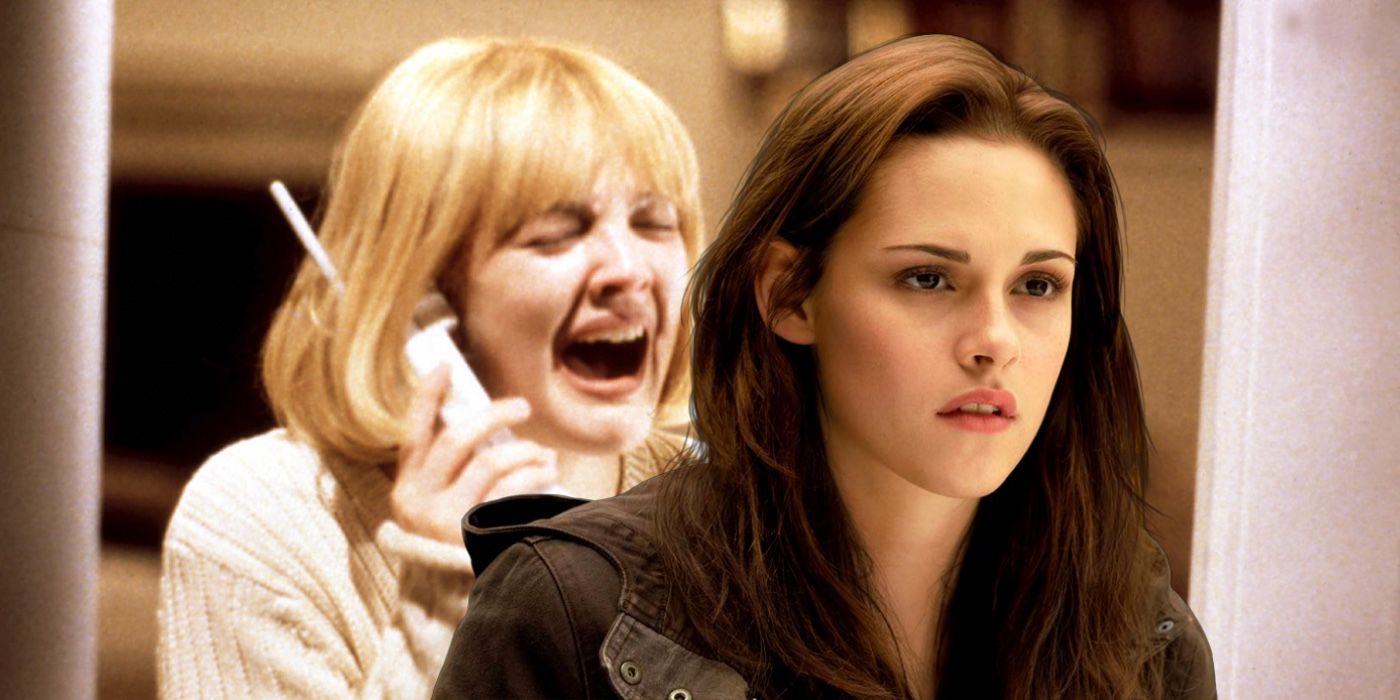 Kristen Stewart reveals that she passed on a Drew Barrymore-like role in Scream 4. In 1996, the Scream franchise started with a now-iconic opening scene that unfolds like a horrific one-act play that sets the tone for the entire series. Home alone, teenager Casey Becker (Barrymore) receives a flirty phone call from a stranger (voiced by Roger L. Jackson) and the two playfully discuss scary movies before the conversation turns sadistic and threatening. Ghostface soon arrives on the scene killing both her boyfriend, Steve, and then Casey, stringing her body up from a tree on display.
Stewart is best known for her role as Bella Swan in the Twilight series, though much like her co-star Robert Pattinson, has continued to distance herself from that persona by eschewing big-budget movies and carefully selecting roles in indie films like Clouds of Sils Maria and Personal Shopper. She is now coming off a banner year in which she portrayed Diana, Princess of Wales, in Pablo Larraín's biographical drama Spencer. The performance resulted in her first Academy Award nomination for Actress in a Leading Role, surprisingly beating out expected nominee Lady Gaga for House of Gucci.
Related: Kristen Stewart's Best Pattinson Batman Villain Casting Is Ivy, Not Joker
During an interview with Slant magazine promoting Spencer, Stewart revealed one role that she passed on in recent years – Scream 4 (sometimes referred to as SCRE4M). The role that she was offered was a Barrymore-type character who gets killed in the very beginning, but Stewart felt some pressure living up to Barrymore's memorable performance in Scream's iconic opening scene and didn't want to attempt recreating it. Read what Stewart had to say below:
So it's the Drew [Barrymore] character that gets killed in the beginning. And they created a whole sequence where a lot of people got killed to emulate the Drew thing. But it was just going to be one person, and I was like, "I can't do a Drew. I can't touch that." Do you know what I mean? But, yeah, so then they ended up doing, if I'm remembering correctly, a larger sequence and not just one victim.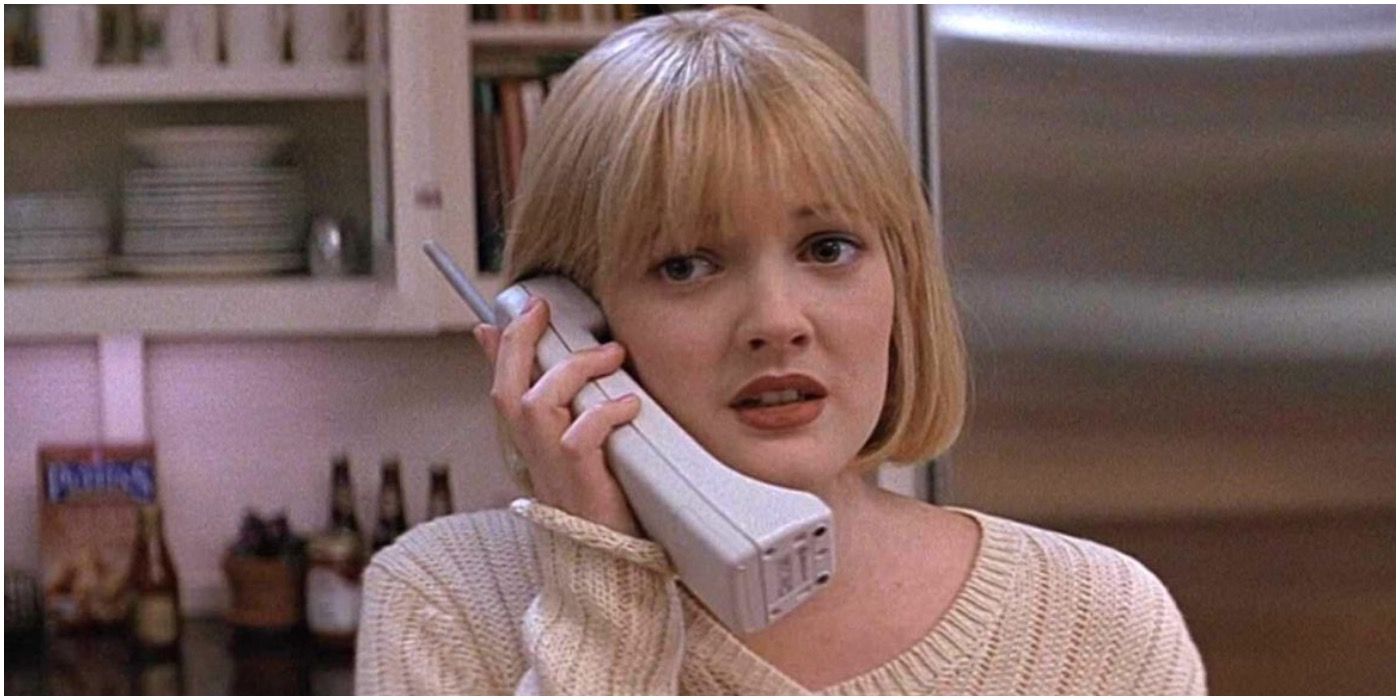 Scream 4's opening sequence uses a movie-within-a-movie approach to show various stars such as Kristen Bell, Anna Paquin, and Lucy Hale being killed within the in-universe Stab movies before the film's real victims, Marnie Cooper (Britt Robertson) and Jenny Randall (Aimee Teegarden), are murdered by Ghostface. However, it sounds like when Stewart was offered the role, it was just going to be her character on the wrong end of Ghostface's knife in the opening scene. Considering that SCRE4M was released in 2011, Stewart was in the midst of making the Twilight movies when she was offered the role.
Other than not being able to find time in her schedule for Scream 4, it's understandable that Stewart didn't want to touch Barrymore's legacy out of respect for the actress and Scream's masterful opening scene. Though with Scream 6 officially in development, Stewart did not rule out the possibility of joining the cast if the opportunity presented itself. In the meantime, Stewart fans can tune into the Academy Awards later this month to see if she can upset the field and take home Oscar gold.
Next: The 5 Movies Kristen Stewart Starred In That She Actually Liked
Source: Slant
from ScreenRant - Feed