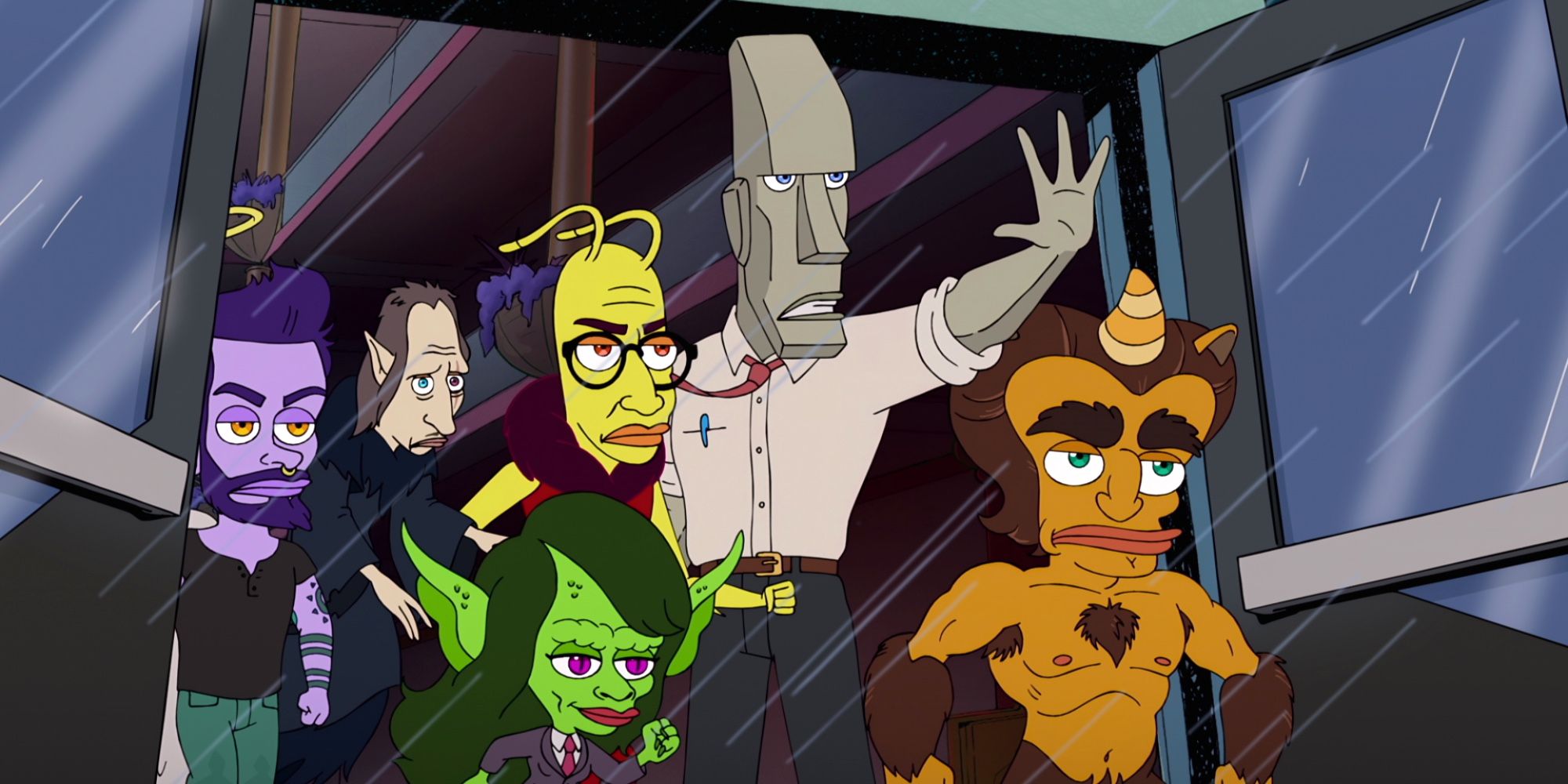 The Human Resources trailer reveals the secret lives of Big Mouth's monsters. The adult-animated coming-of-age comedy created for Netflix by Andrew Goldberg, Nick Kroll, Mark Levin, and Jennifer Flackett debuted on the streaming service in 2017 to incredible critical acclaim, holding a highly coveted 100% rating on Rotten Tomatoes at the time of its release. In the following years, which saw the release of four more seasons, its rating has only dipped down to 99%. Big Mouth centers on a group of teenagers in the throes of puberty, the struggles of which are represented by over-sexualized shoulder angels known as hormone monsters.
Following its massive success, it was announced in 2019 that Big Mouth would receive a spinoff all about the hormone monsters. From the same creators as its parent series, Human Resources acts as a workplace comedy set in the world of these monsters, including returning creatures such as Maurice the Hormone Monster (Kroll), Connie the Hormone Monstress (Maya Rudolph), Shame Wizard (David Thewlis), and Depression Kitty (Jean Smart). The spinoff will also introduce new creatures voiced by series regulars, such as SNL star Aidy Bryant and WandaVison's Randall Park.
Related: Big Mouth's Hormone Monster Spinoff Human Resources Updates & News
Now, Netflix has debuted an official Human Resources trailer. The two-and-a-half-minute promo sheds some light on the secret lives of the hormone monsters, introducing the world of their workplace and revealing what they get up to when they're not pestering the teens in Big Mouth. Also included was a new poster for the series, which highlights the show's March 18 release date. Watch the Human Resources trailer and check out the poster below: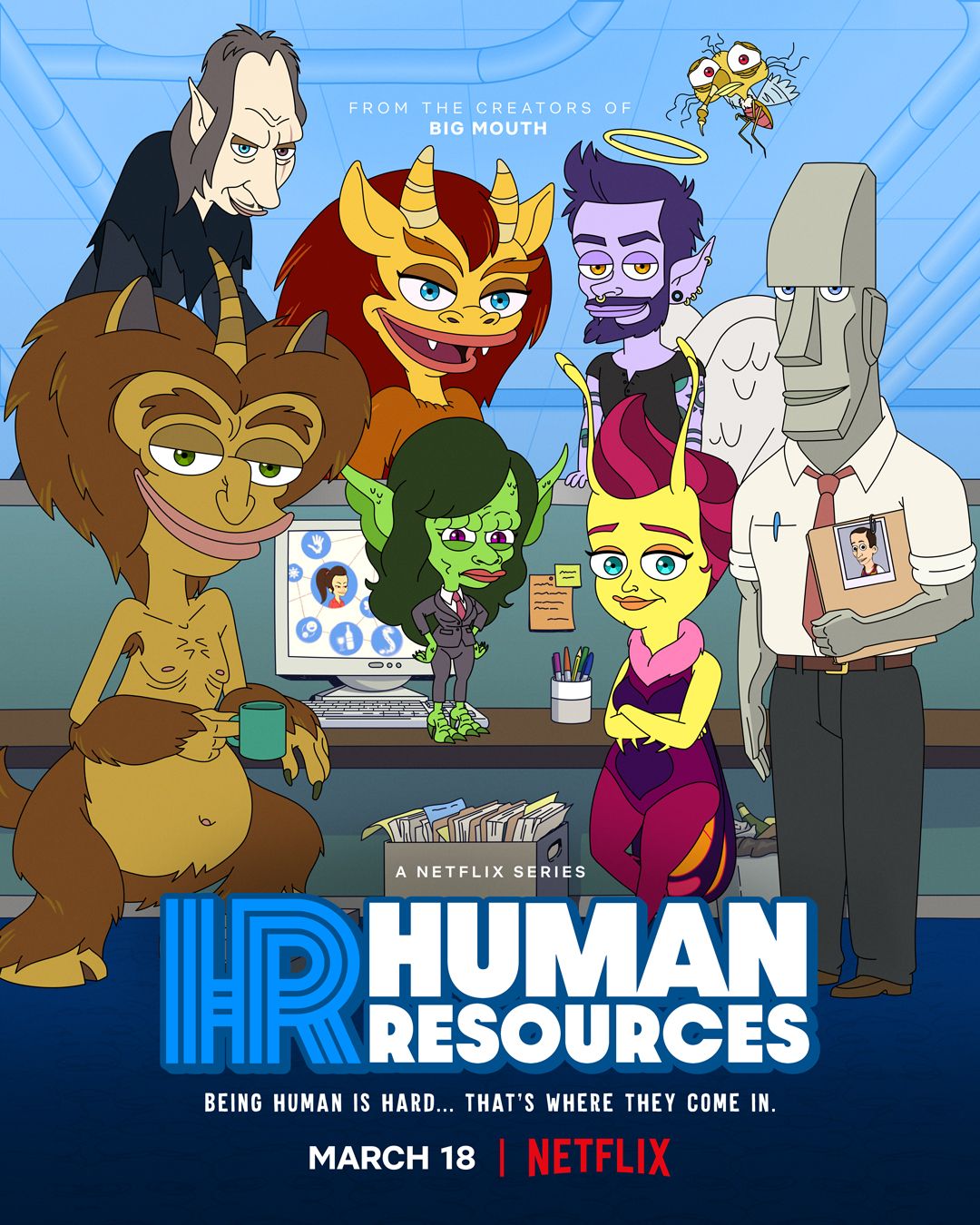 Other than introducing its office setting, the Human Resources trailer does a fantastic job highlighting the spinoff show's multitude of guest stars – including Helen Mirren as renowned Shame Wizard Rita St. Swithens, Hugh Jackman as Dante the seductive Addiction Angel, Lupita Nyong'o as Asha the Shame Wizard, Chris O'Dowd as Flanny the Lovebug, and Harvey Guillen as Jose the Spider Receptionist. Even though Human Resources shifts the focus to the monsters, new human characters will also be introduced, voiced by Ali Wong, Janelle Monáe, Mike Birbiglia, and Tim Robinson.
Amazingly, these aforementioned guest stars are in addition to the ones that have already been announced, which include Rosie Perez, Henry Winkler, Thandiwe Newton, Jemaine Clement, and Bobby Cannavale. With such a high-profile cast, Netflix is clearly going all in on its Big Mouth spinoff and is confident that expanding its universe will bring them even more success. Fans will have the opportunity to meet this host of new hormone monsters when Human Resources premieres on March 18.
Next: Netflix: Every Movie & TV Show Releasing In March 2022
Source: Netflix
from ScreenRant - Feed