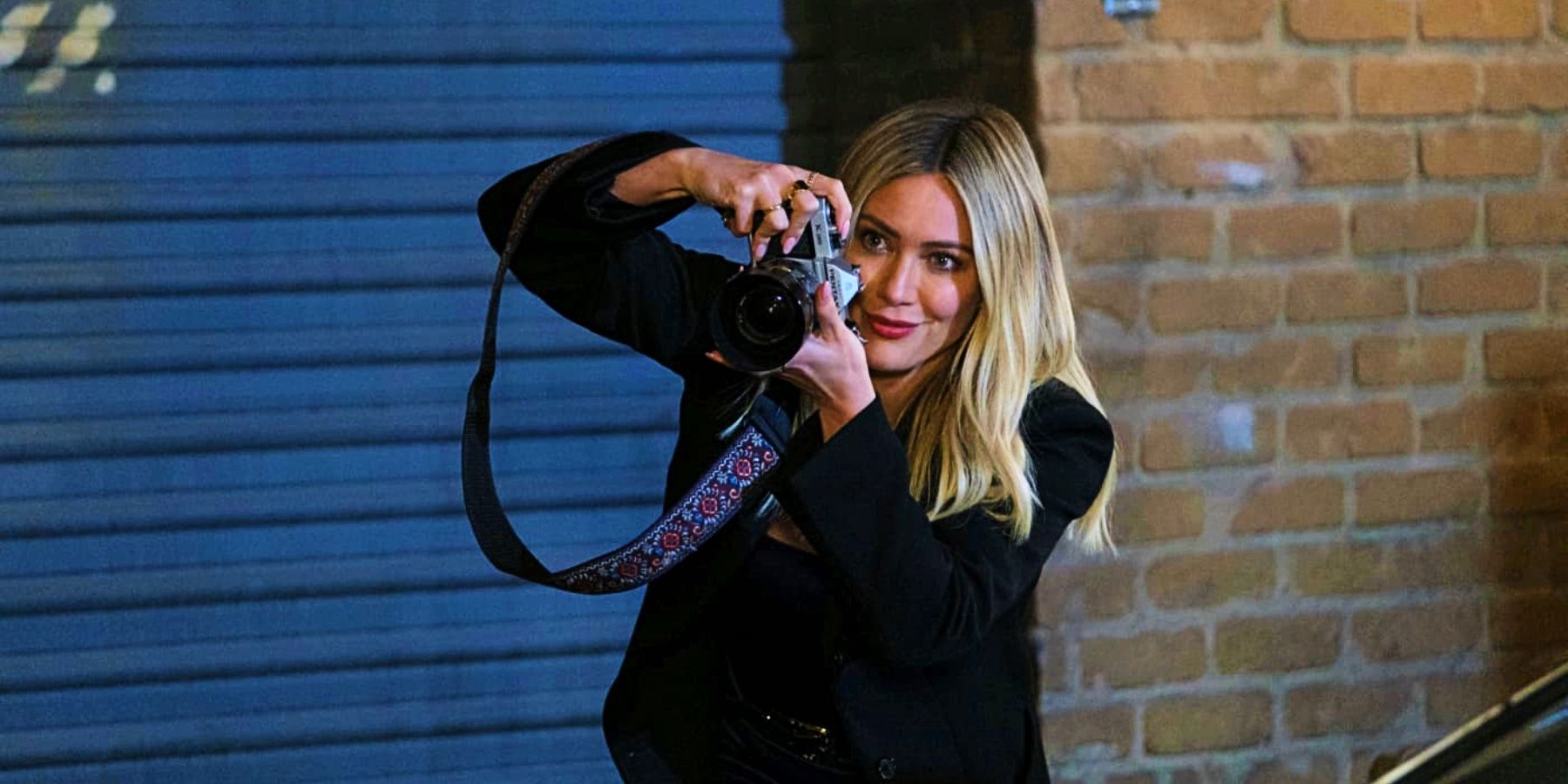 Warning: this post contains spoilers for episode 9 of How I Met Your Father.
How I Met Your Father producers Isaac Aptaker and Elizabeth Berger open up about the two-part finale's How I Met Your Mother character appearances. The Hulu reboot series of the popular CBS sitcom began airing in January 2022. The series stars Hilary Duff as Sophie, whose future self (played by Kim Cattrall) tells her story to her son in the year 2050.
In episode 9 of How I Met Your Father, "Jay Street," Sophie recalls a story about a couple described as having "boat kinks", where the husband was revealed to have been unfaithful. While Sophies' son feels the couple's story isn't important, Sophie guarantees that it's important to later events, with the episode then resuming with Sophie's journey. Long-time fans of How I Met Your Mother would have recognized the couple as George Van Smoot, otherwise known as "The Captain" and "Boats! Boats! Boats!" Becky, portrayed once more by Kyle MacLachlan and Laura Bell Bundy. While nods to the original show were promised by the cast, The Captain and Becky's appearances mark the first time in the series where characters from How I Met Your Mother have appeared on screen, creating a stronger link between the two shows. Following the surprise return, producers Aptaker and Berger have opened up about bringing back the couple.
Related: How I Met Your Father's First HIMYM Cameo Explained
Speaking to TV Line, Aptaker and Berger explained how they planned out The Captain and Becky's return. Aptaker explained that they decided to wait until the end of the first season to introduce any returning characters, wanting the new cast to establish themselves before bringing in returning elements. While Berger stated it was an early idea to feature established characters as part of a mystery, Aptaker did admit that there were plans to create a new couple if MacLachlan was unavailable. Check out Aptaker and Berger's response below.
"Aptaker: It takes a while, especially on a multi-cam show, to get to know the characters, the friend group and the vibe, and we wanted to make sure to give How I Met Your Father room to stand on its own two feet before we started bringing in bigger pieces from the expansive How I Met Your Mother universe. Towards the end of this season felt like the right time to dip our toes into the water and bring some of those beloved characters back.

Berger: We were really excited by the idea that something mysterious would be happening… and it felt really exciting to have that mystery involve [established] characters, as opposed to random people.

Aptaker: Kyle MacLachlan was in Australia doing another project — and with COVID, we had to have this back-pocket plan that it would have been a new invention of this affluent, New York socialite couple. But our first choice, of course, was to use The Captain. The stars aligned, and we were able to get him on a plane back to Los Angeles."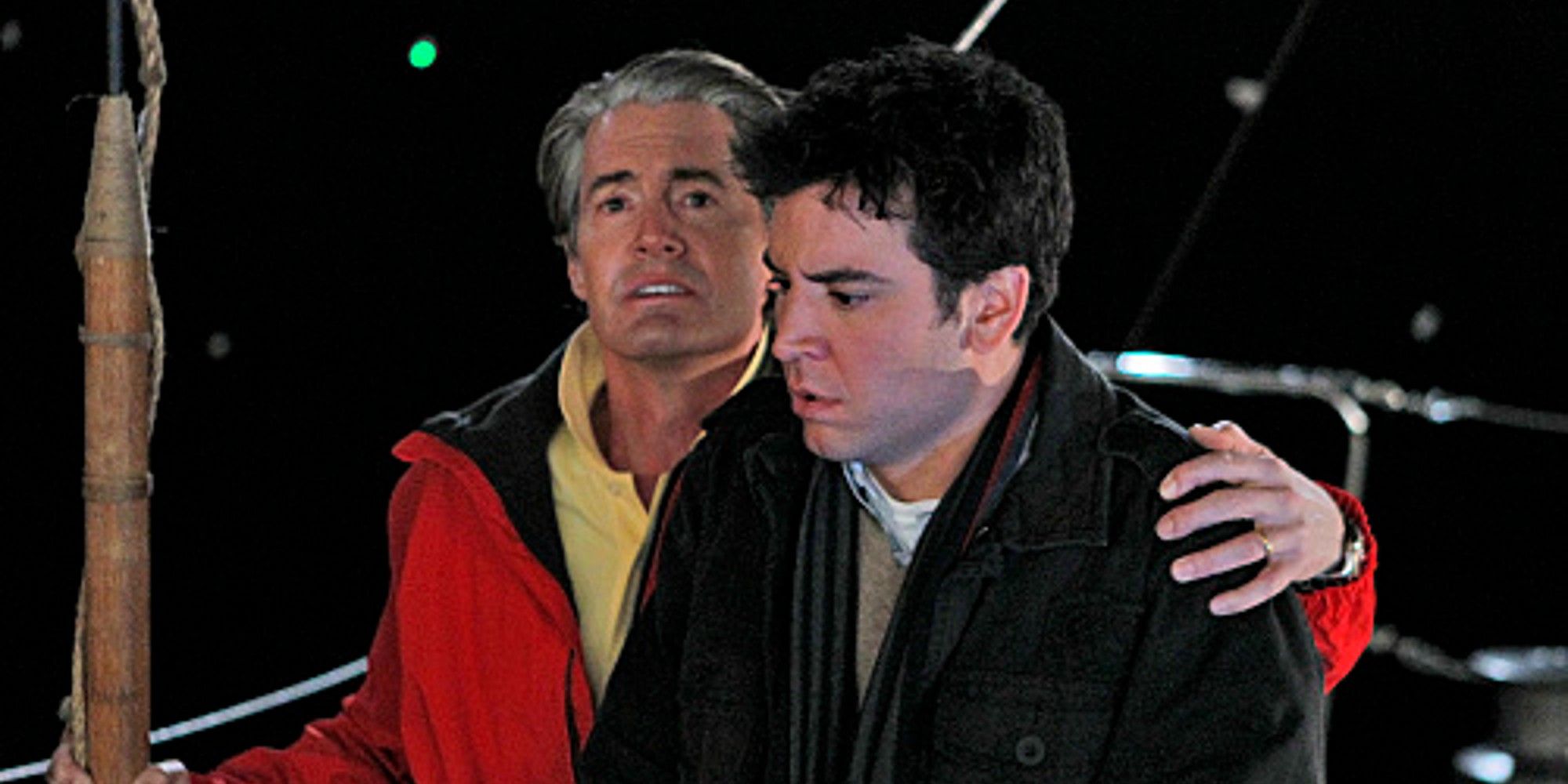 While not the first callback to HIMYM, The Captain and Becky's cameo is notable due to how integral each character was to the original show. The Captain first appeared in season 6, episode 8, "Natural History," as the husband of Zoey Pierson (Jennifer Morrison), Ted's former nemesis with whom he later develops a relationship. While Zoey and The Captain get a divorce, MacLachlan returned as a recurring character throughout the eighth and ninth season, later revealed to have gotten engaged to Becky, who was Robin's Metro News 1 co-anchor and foil for some time. The Captain also offered Lily (Alyson Hannigan) a job as his art consultant in later seasons.
Now that Duff and her fellow castmates have established their character and stories, and a second season has been confirmed, it is possible that The Captain and Becky's appearances may only be the first of many cameos. The cast of How I Met Your Father had already said they were hoping for a cameo by Ramjit, Marshall Manesh's former taxi driver turned chauffeur, in a previous interview, so there is interest to bring in more of the world of How I Met Your Mother into the current series. With it seeming that The Captain and Becky's story will be continued later, fans can look forward to more elements that bridge the two series together.
Next: HIMYM: The Captain Was Miscast (Because He Was Nicer Than Ted)
Source: TV Line
from ScreenRant - Feed