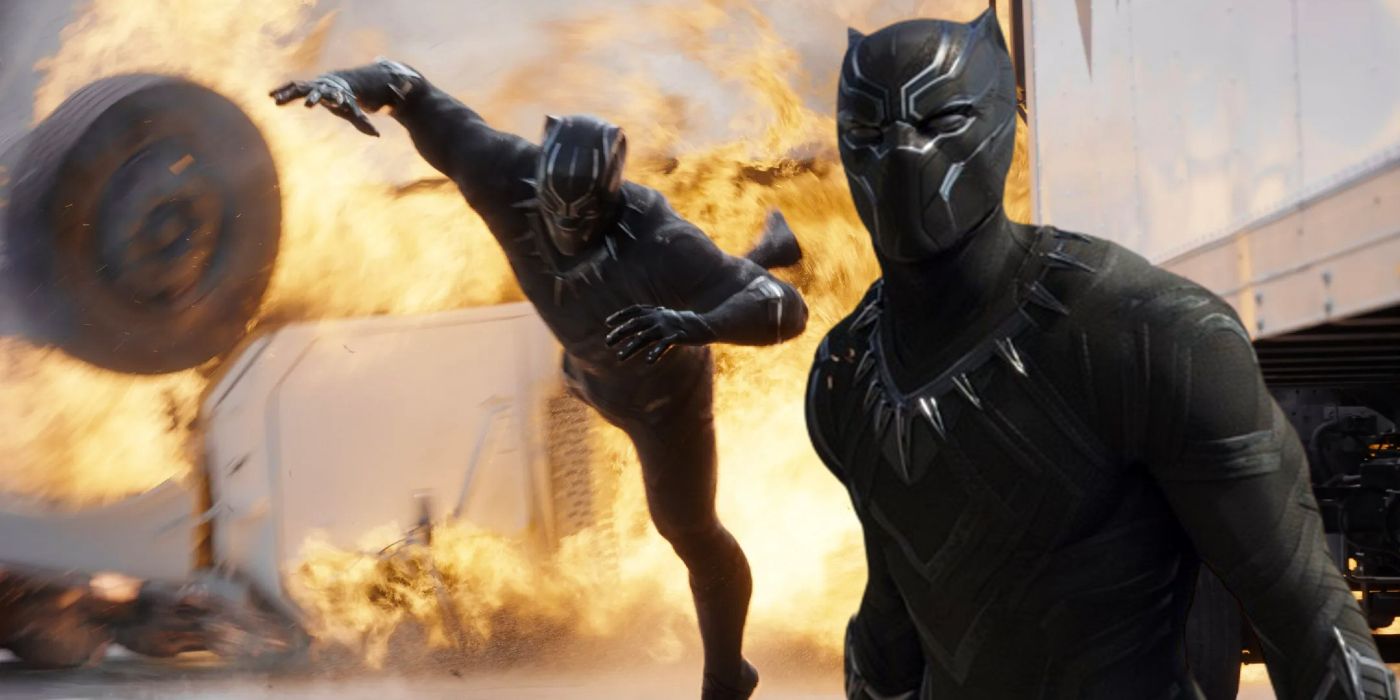 Stuntman Gui DaSilva-Green and choreographer James Young reveal how restrictive Captain America: Civil War's Black Panther suit was. Civil War became a turning point for the solo MCU movies, boasting the largest on-screen team-up of Marvel superheroes outside of the Avengers movies. It also introduced cinemagoers to Chadwick Boseman's Black Panther and Tom Holland's Spider-Man before both the pair's solo outings and their later Avengers appearances.
While Holland would eventually become the darling of the MCU, cinemagoers also felt an immediate connection to Boseman's stellar performance as T'Challa. The vibranium-clad King of Wakanda followed up his Civil War outing with 2018's Black Panther, with both the movie and Boseman's appearance achieving worldwide acclaim. Thanks to Black Panther's incredible popularity, a sequel was soon green-lit, but, following the tragic passing of Boseman in 2020, the movie instead shifted focus to Letitia Wright's Shuri and the extended Black Panther universe.
Related: Black Widow Was The Only Civil War Avenger Who Was Right (Not Cap Or Iron Man)
And while the Black Panther suit may have looked the part, two members of the Civil War stunt team have revealed it was far from comfortable to wear. In typical Corridor Crew fashion, the pair break down the intricate details of the costume, with Young describing the suit as "so heavy" before admitting that DaSilva-Green "had the toughest job I think suit-wise out of all us". DaSilva-Green went on to explain how wearing the suit felt, describing how they "built it on a mannequin", making it incredibly restrictive to wear. Check out the full quotes below:
"Young: That suit was so heavy he had the toughest job, I think, suit-wise out of all of us. The Black Panther suit was a beast of its own origin, that thing was incredible. Incredible to look at, but I feel sorry for [DaSilva-Greene]. That was seven layers, and it was pretty much a restriction suit.

DaSilva-Green: Because they built it on a mannequin. The suit is made to be like this, so me lifting any kind of arms or trying to lift my legs or spread them - it was a constant battle. It's resistance bands, but you know, we all work together, we all made it happen."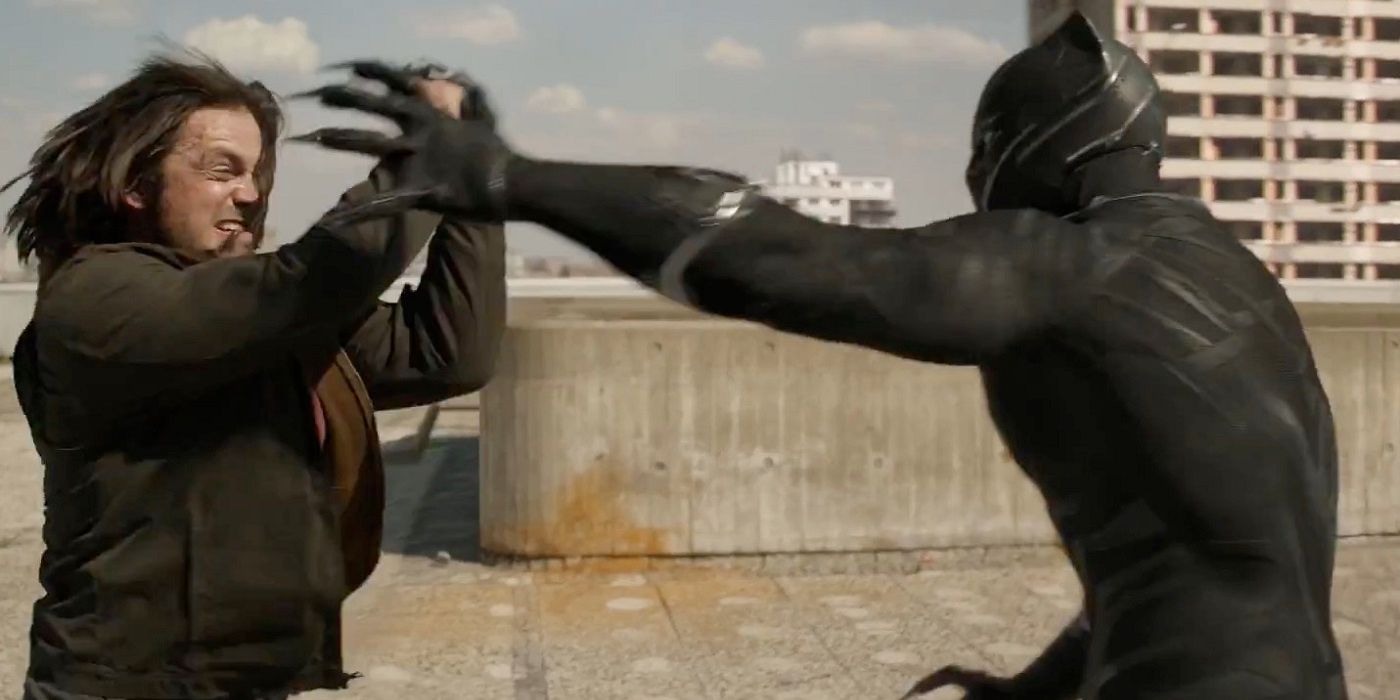 Despite the suit sounding like a challenge to wear, the cast did a fantastic job pulling off Civil War's massive battle. The scene in question not only saw the Avengers go head-to-head against each other following Tony Stark and Captain America's MCU-altering fallout, but it was also the first battle to feature T'Challa in all his deadly glory. Although the suit became a difficult challenge for the stunt team to overcome, the fight became one of the defining moments of not only the movie but of the MCU as a whole.
To Disney's credit, preserving Boseman's legacy has remained an important aspect of the future of the Black Panther franchise. Although Disney has confirmed T'Challa won't be recast in the MCU, whether someone will don the vibranium-clad suit again remains to be seen. T'Challa's Captain America: Civil War entry solidified the hero as one of the MCU's most popular figures, a testament made evermore bittersweet by Boseman's passing. Despite suffering several delays, Black Panther 2 remains on course to release November 2022.
More: Doctor Strange 2 Subtly Begins Namor's MCU Setup (Before Black Panther 2)
Source: Corridor Crew
from ScreenRant - Feed