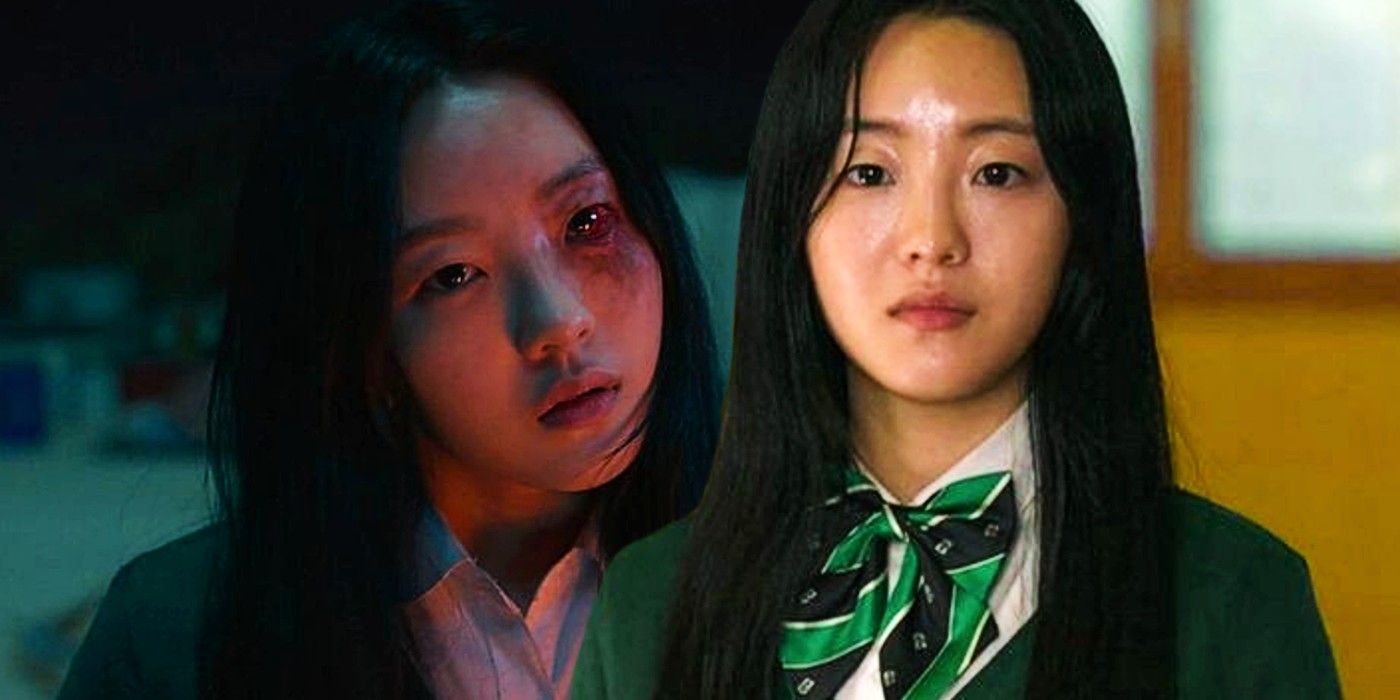 Warning: This article contains SPOILERS for All of Us Are Dead.
The surviving halfbies are going to be one of the main themes of All of Us Are Dead's season 2, and it should be Nam-ra who is the one to lead them. Although All of Us Are Dead featured several characters and multiple storylines, it was clear that the protagonists of the first season were Cheong-san and On-jo. However, the final half of the first season saw Nam-ra, her struggles with the zombie virus, and her relationship with Su-hyeok gain more importance. Should the show return for a season 2, All of Us Are Dead will have the opportunity to dive into the storylines of not only Nam-ra but of the halfbies struggles as a whole.
After Cheong-san and On-jo's story came to a tragic end, the final moments of All of Us Are Dead's season 1 were dedicated to the class president. All class 2-5 survivors risked going back to school guided by On-jo and Su-hyeok's hope of meeting Nam-ra once more. Nam-ra has revealed that there are more people like her out there and that they need help too. Now that the main conflicts of season 1 have already been resolved and All of Us Are Dead's zombie virus outbreak has apparently been brought under control, the main tease of a storyline for season 2 is the existence of the halfbies. Many of them must have been left for dead after the Hyosan bombing, and Nam-ra doesn't seem willing to let them suffer alone.
Related: All Of Us Are Dead Revealed How To Beat The Zombie Virus In Episode 1
Introduced as a mysterious and reserved character, Nam-ra quickly evolved into one of the key players in All of Us Are Dead after being infected by Gwi-nam and becoming a halfbie. Unlike Gwi-nam and Eun-ji, Nam-ra's transformation was much less aggressive and enabled the character to be a true link between humans and zombies. The end of the first season indicates that Nam-ra is now leading — or at least protecting — other halfbies from the dangers and prejudices of a post-bombing Hyosan. Nam-ra acting as a leader does make sense in the context of the story and should be a central theme to season 2 of All of Us Are Dead.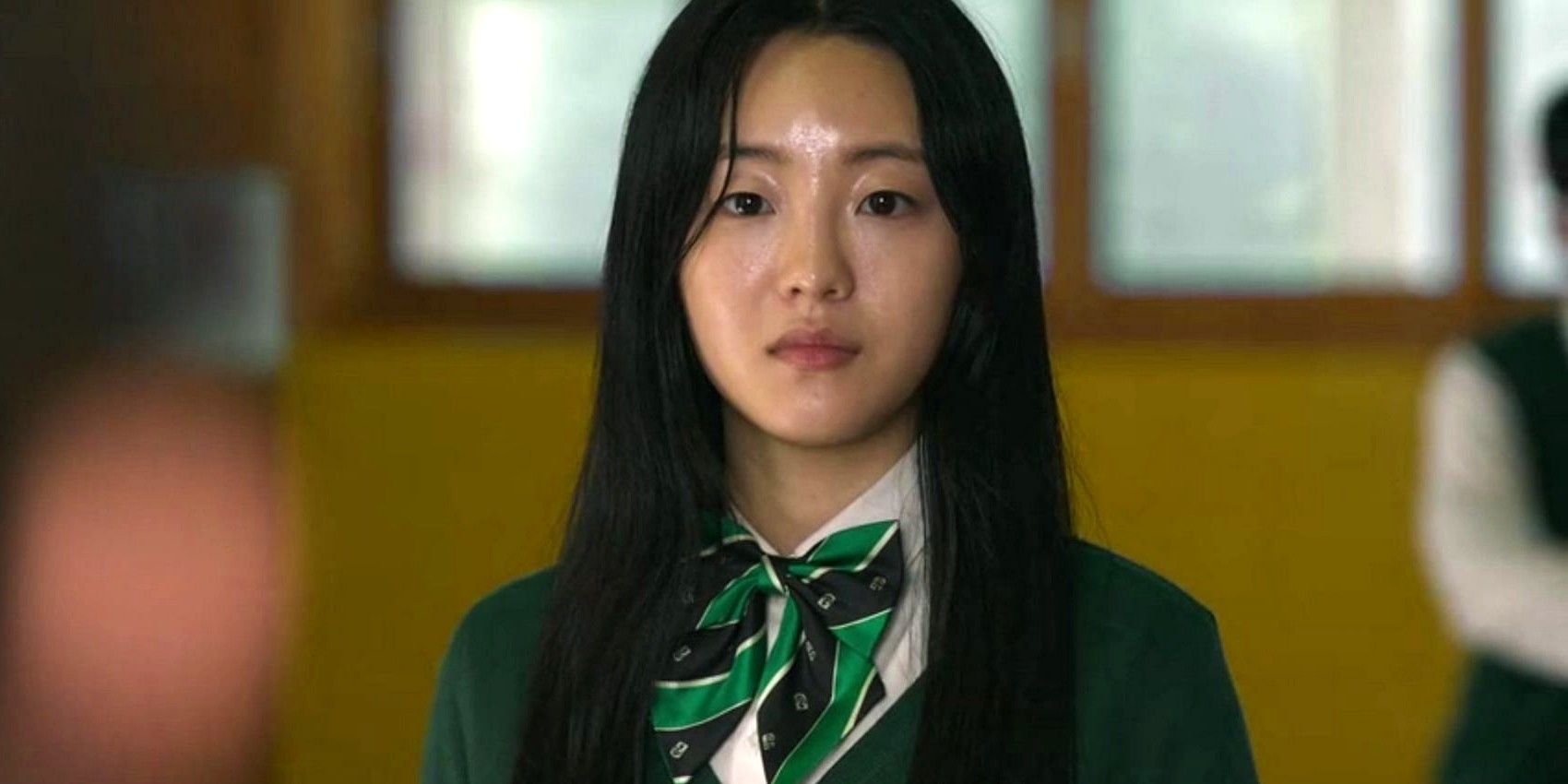 Nam-ra's first few scenes in All of Us Are Dead gave the impression that the character would be one of the most isolated and difficult to live with within the group of survivors. Nam-ra always tried to distance herself from the rest of the class and was usually wearing headphones to avoid interacting with her classmates. This behavior, however, was not at all intentional. Even though she had excellent grades and was the president of class 2-5, Nam-ra felt insecure about herself and believed that none of her classmates liked her.
The extreme conditions to which the group of friends was subjected after the beginning of the zombie apocalypse caused Nam-ra to get closer to her classmates. The character's strongest connection came to be with Su-hyeok, who from the start of the show to the end of All of Us Are Dead is shown to care for the class president. It was precisely to save Su-hyeok that Nam-ra ended up being bitten by Gwi-nam and turned into a halfbie — a fact that completely changed Nam-ra's trajectory in All of Us Are Dead and will be of paramount importance in the second season. What could have ended the relationship between Nam-ra and the rest of the group ended up making the bond between the class president and her friends even stronger.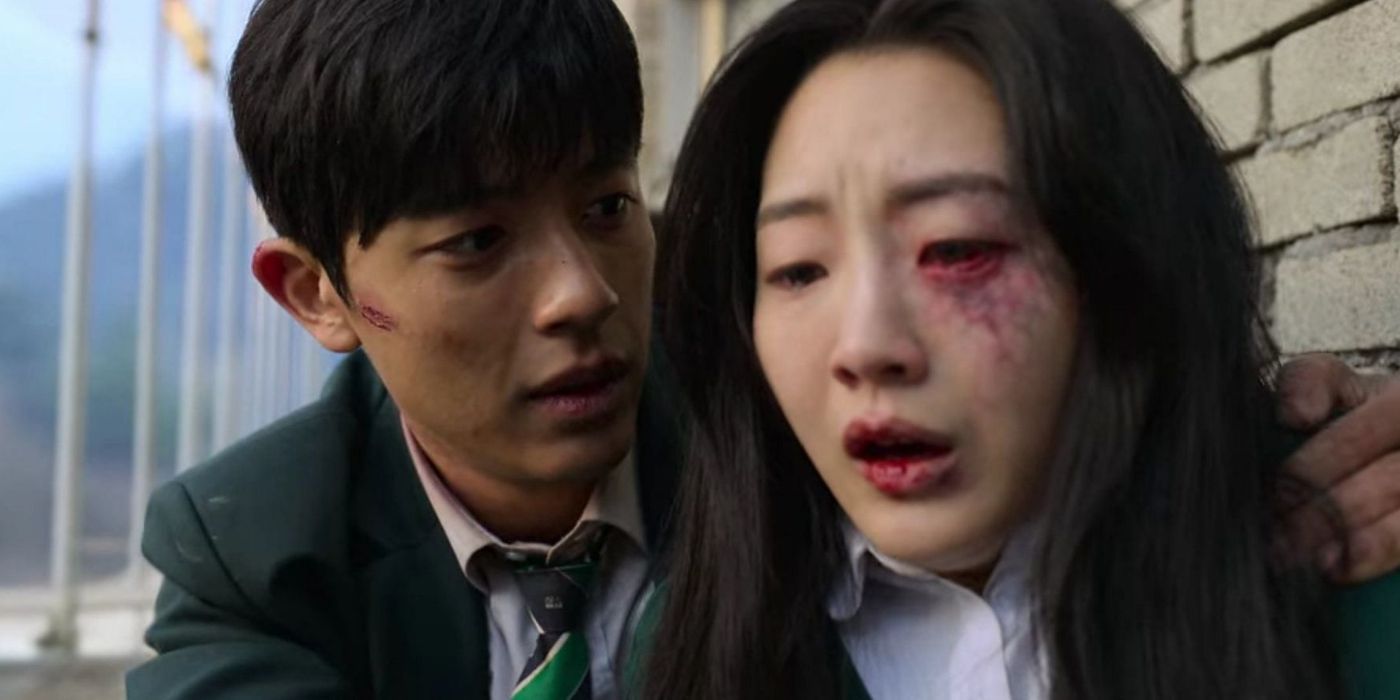 Whether halfbies and humans can coexist peacefully will depend a lot on how Nam-ra and Su-hyeok's relationship develops. While they do have feelings for each other, Nam-ra and Su-hyeok haven't had an easy time since the class president turned into one of All of Us Are Dead's halfbies. There were several moments when Nam-ra came close to attacking Su-hyeok, and in some cases, she had to be stopped before hurting other people.
Related: Why All Of Us Are Dead's Scientist Smiles (Then Cries) When He Sees Zombies
At the end of All of Us Are Dead's season 1, Nam-ra chose to walk away from Su-hyeok both to protect those she cared about and to find answers about herself and other halfbies. The last interaction between Nam-ra and Su-hyeok in season 1 was a bittersweet moment in which Su-hyeok sees that Nam-ra is okay but realizes that, at least for now, she cannot go back with them. How the relationship between the two will continue to evolve in season 2 of All of Us Are Dead will reveal whether halfbies can coexist with humans without posing some sort of danger. It is unlikely that Su-hyeok will abandon Nam-ra, just as it is unlikely that Nam-ra will abandon her new family of halfbies.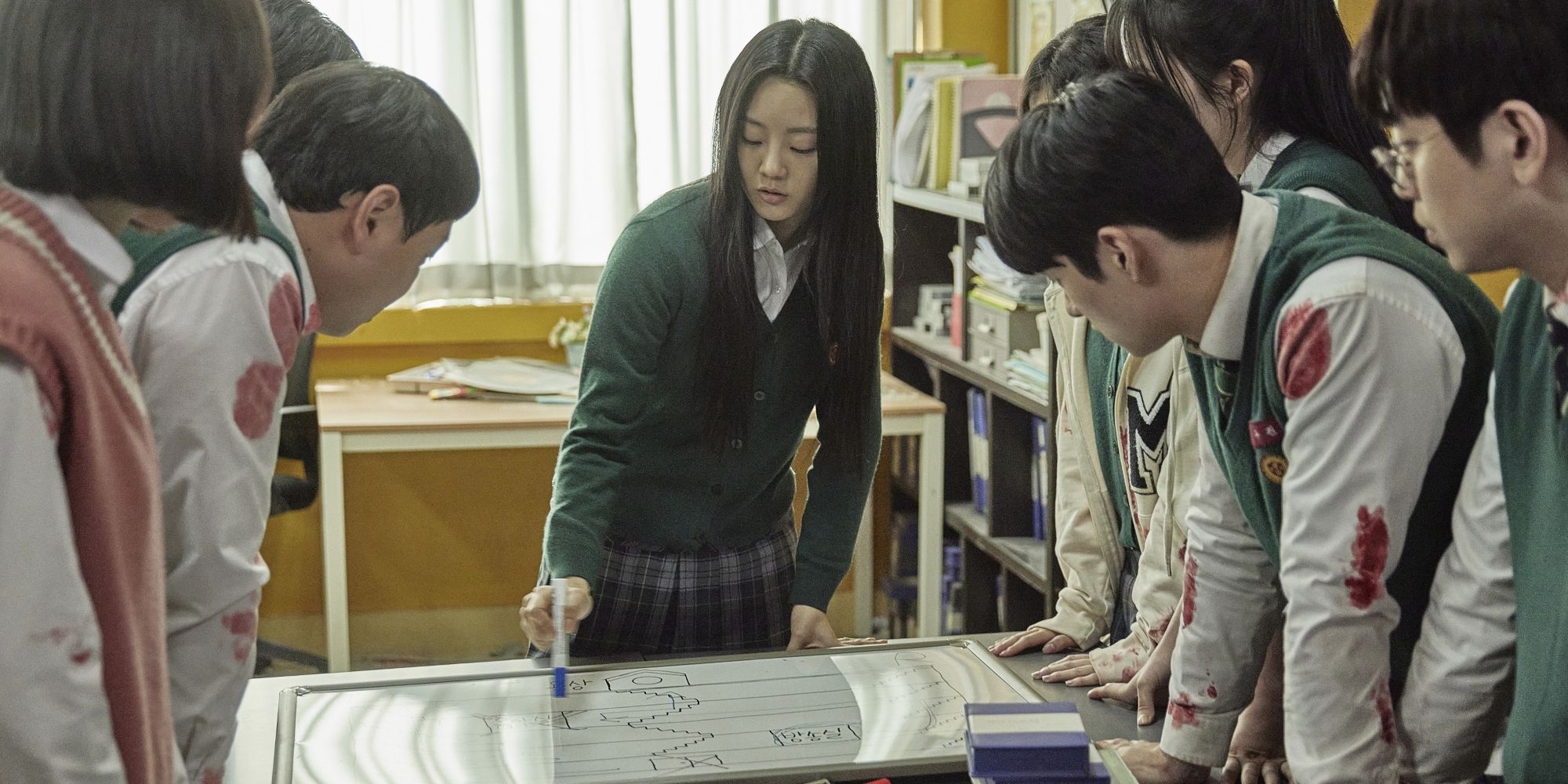 It was not just Nam-ra's relationship with her friends that evolved throughout All of Us Are Dead's season 1. The leadership role, previously given to Nam-ra only because of her mother's influence at school, ended up being validated in the final stretch of All of Us Are Dead, as Nam-ra was one of the few members of the group who could face the dangers of zombies and Gwi-nam. Nam-ra has effectively become a leader not only to her classmates but possibly to other surviving halfbies as well.
Nam-ra has experienced through All of Us Are Dead's season 1 many of the struggles that halfbies will have to face going forward. Being feared by friends, the chances of hurting someone dear, and the constant risk of a complete transformation were some of the challenges that Nam-ra faced and that can serve as an example for other halfbies. All of this combined with the fact that Nam-ra is now much more comfortable with her current state makes her the most suitable character to lead the halfbies in season 2 of All of Us Are Dead.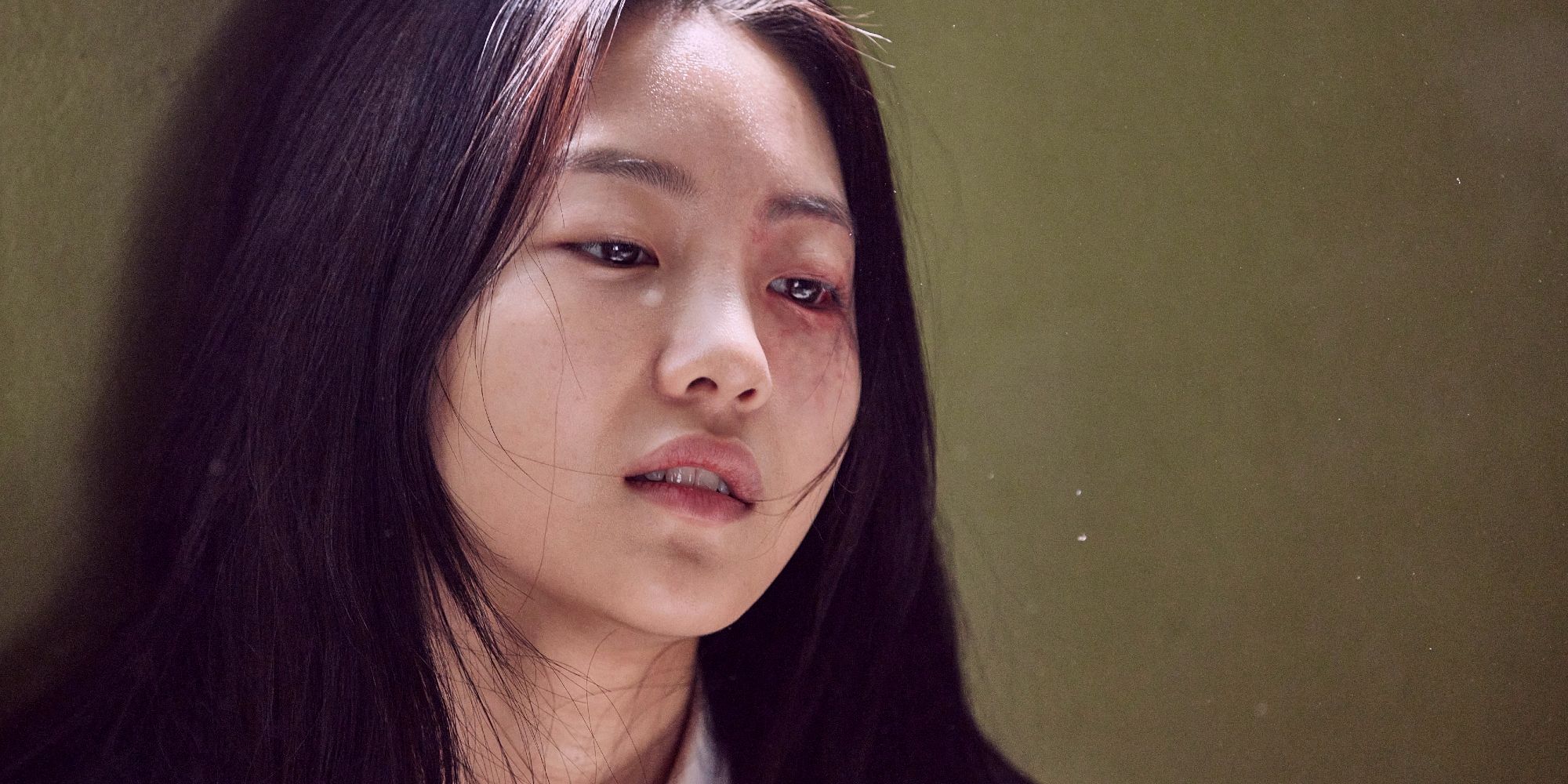 Since the halfbies are All of Us Are Dead's main hook for season 2, leading this new section of the population will put Nam-ra in right into the center of the story. How the character will balance being the friend of class 2-5 and the leader of the halfbies should be a central element once All of Us Are Dead returns for season 2. It is also likely that, at some point, Nam-ra will have to choose between continuing to protect those like her or rejoining Su-hyeok and her friends. That dilemma, plus the mystery of how the military will treat the halfbies, creates several possibilities for the show.
Next: All Of Us Are Dead's Squid Game Actress Is Its Best Character Trick
from ScreenRant - Feed